10 Tree-Skiing Truths
The father of glading was Réal Boulanger, and other tree-skiing facts.
Heading out the door? Read this article on the new Outside+ app available now on iOS devices for members! Download the app.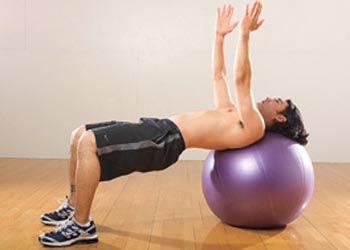 1. Ditch your pole straps. It's better to have to retrieve a pole than reset a dislocated shoulder. See page 43 for a pole-and-glove system that works well in the trees.
2. Trees are never spaced evenly. Traverse until you find a wide enough lane that drops fall-line into the woods. Follow that until it's too narrow, then traverse and find a new lane.
3. When low-lying clouds or snowstorms impair visibility, head to the trees, where snow piles deep and branches and foliage provide definition and clarity.
4. Ideal conditions for tentative tree skiers: a solid base with six inches of fresh on top. If it's early in the season, make sure stumps and logs are well covered before you dive in.
5. The best way to train is downhill mountain biking, trail running, or bump skiing. You'll learn to pick your line, speed up your reaction time, and keep your fear in check.
6. Don't ski in other tracks. Fresh snow will help slow you down. And exaggerate your edge pressure in the belly of the turn to help you scrub speed.
7. If you fall into a tree well, don't panic. Take your skis off if you can, get upright, or try to roll downhill. Use what's solid (tree, skis, your poles in an X pattern) to climb out.
8. The father of glading was Réal Boulanger of Mont Sutton, Quebec. His philosophy: Cut a few trees that are in the way, let people ski it for a season, then cut every tree with blood on it.
9. Prep for emergencies. When skiing in trees, carry a pack with a space blanket, food, cell phone or radio, first-aid kit, water, and a few extra layers.
10. The best tree-skiing porn: the 1990s classic Return of the Shred-i, which includes group launches through dense conifers and a skiing Dracula in Romania. Close second: Christian Begin's Locomotion.