8 Summer Adventure Reads To Pass The Time Until We Can Ski Again
An eyeful of great stories from our partner titles to inspire you to get up and out to enjoy summer's great adventures.
Heading out the door? Read this article on the new Outside+ app available now on iOS devices for members! Download the app.
While we'd all like to be skiing right now, it's not in the cards for many of us. So how to pass the time during these dog days of summer? SKI happens to call a handful of like-minded outdoor and adventure content creators our colleagues, and they've populated their respective websites with some of the best summer inspo out there.
Want to Ski? The Southern Hemisphere Is Open For Skiing, And It's Going Off
To that end, we curated a handful of our favorite outdoor action and adventure stories to help distract you until the snow starts to fly. Maybe you'll be inspired to try a new pastime or revisit an old passion. It's not skiing, but we do concede that there are other ways to spend quality time outdoors.
8 Stories of Great Summer Adventures
There's nothing wrong with taking your damn time. You're out there for yourself, after all. Backpacker contributor Corey Buhay shares her struggles with injuries, expectations, and how to settle into your own pace on the trail.
"It's hard to be slow, but it's even harder when you know what it feels like to be fast. For a long time, I was ashamed of my sluggishness. I felt like I'd failed—like I wasn't good enough to take up a parking space at popular trailheads, or even to live in the outdoor epicenter of Boulder, Colorado. Could I still call myself a "hiker"? Or did my slowness make me a fraud?"
The secret to the art of slow hiking.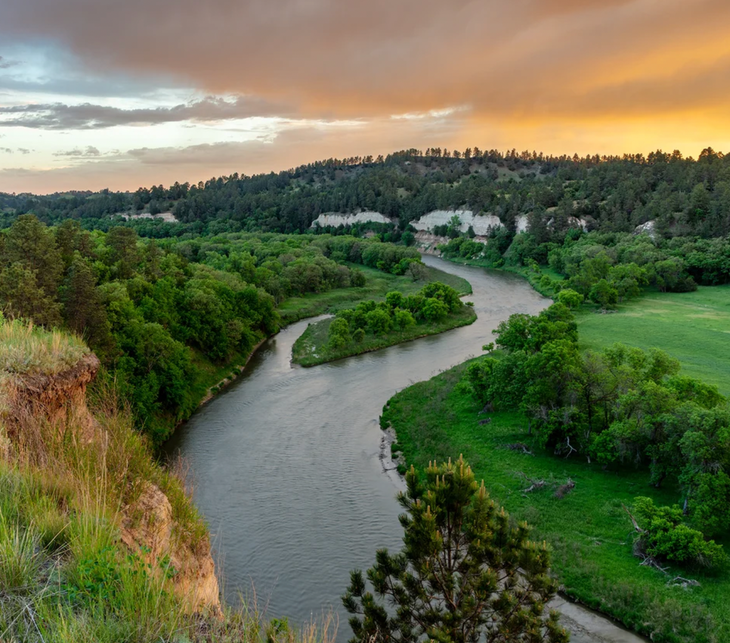 Time is of the essence. We get it. We're here to help you make the most of it. The Outside editors cobbled together their favorite 72-hour itineraries in amazing summer spots across the U.S., and all you have to do is, well, go.
"From Yellowstone's 150th anniversary to Glacier's soaring visitor numbers, summer 2022 promises big crowds in the Mountain West's most beloved outdoor spaces. But between these two national parks, an oft overlooked stretch of less trodden nature awaits: the Bob Marshall Wilderness Complex, better known as the Bob. Pack trips, the quintessential way to experience the backcountry, require at least a week. But it's possible to get a sense of the 1.5-million-acre getaway over a long weekend."
10 more summer weekends right here.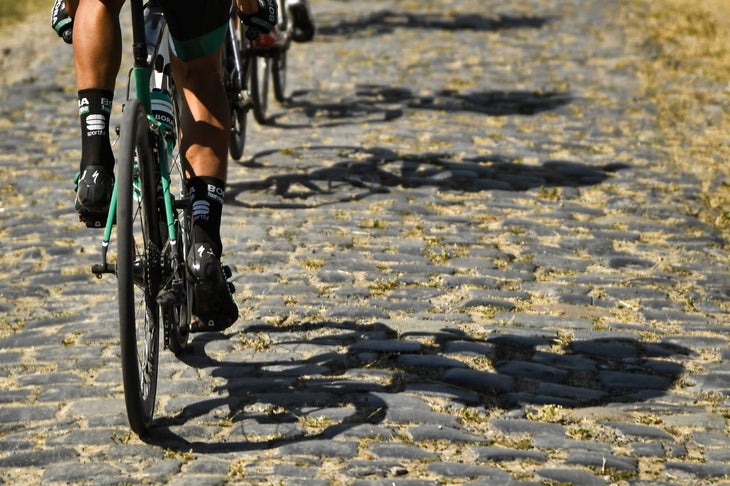 You avid cyclists know who you are, and you're surely already glued to the best Tour de France coverage—which is at Velo News, in case you didn't already know. That said, this trip down memory lane of some of the best moments from the cobbles throughout the last 20 years is a fun read.
"Since returning to the race route in 2004 after a 15-year hiatus, the pavé of northern France has cropped up every few years. It is a major first-week pitfall: as the old saying goes, you probably can't win the Tour here, but you can definitely lose it."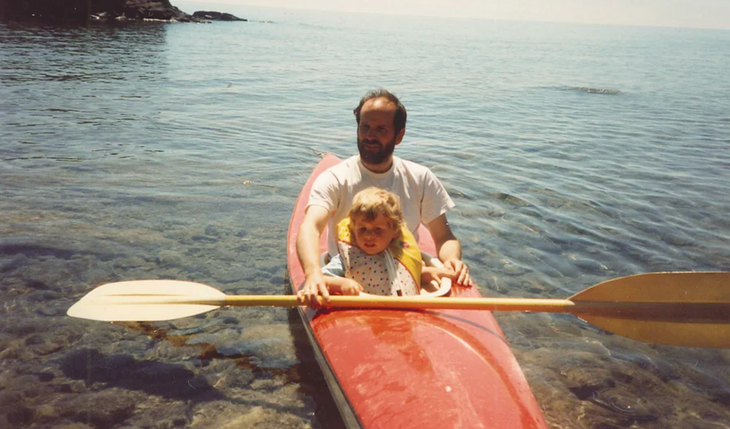 The author learned to kayak at the same time as he learned to walk, and with that came a dozen other life lessons learned as the son of a park ranger.
"My dad's goal was never to climb the ladder. He started his career as a backcountry ranger, rebuilding trails and answering questions from passing hikers. This enabled him to work hard, help others, and live simply. He cared little about the prestige of being a superintendent—he only wore his dress uniform two days in 20 years—but understood it was an opportunity to positively impact others."
Click here for big life lessons.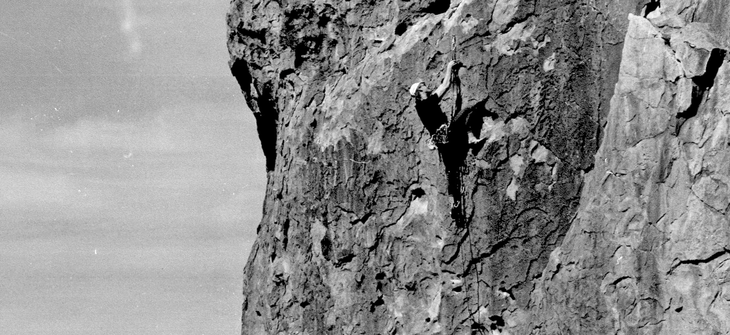 Climbing's former Editor in Chief Matt Samet delves into a deeply personal account of what befell a dear friend of his years ago. It's a dark yet heartfelt journey that weaves mental health with adventure, risk, and reality.
"As climbers, we can—perhaps all too easily—make sense of a comrade falling to their death. It's a grim reality, but we understand that these things happen. A piece pulls or the rope breaks over an edge or you slip while unroped on some third-class ledge: If you climb long enough, you will lose people. But to lose a friend and fellow climber too soon, in some other way, almost feels like a cheat. We do this dangerous thing multiple days a week for years and nothing goes wrong, but then something else gets us: a car crash, a heart attack, cancer, our demons."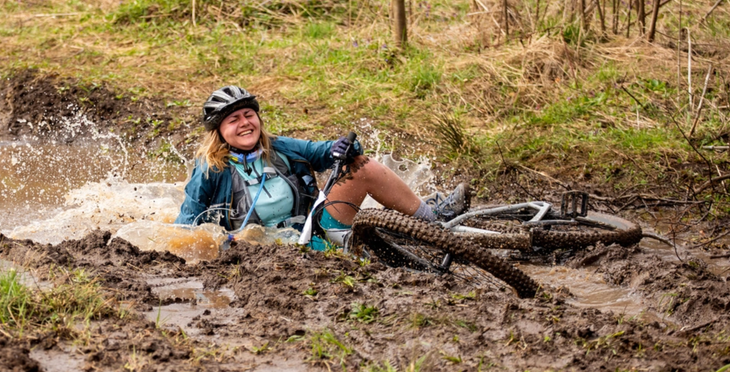 Us experts always have it together, right? Not so much. Outside's intrepid editors share their own stories of personal mishap and downright embarrassment as they were first learning the tricks of the trade. We've all gotta start somewhere, right?
"I was stoked on the high of bagging my first ride, but I made a rookie mistake: I whipped onto the last stretch of forest road going way too fast. The speed freaked me out, so I mashed the brakes—but I grabbed the front brake by mistake! In a blur, I somersaulted over the handlebars, rocketed several feet into the air, and landed on my left shoulder and neck. According to my editor friend, I immediately jumped up, helmet askew, bloody, with sand and gravel stuck in my skin, and yelled, "Oh my God, is the bike OK?!"
4 More Thoroughly Embarrassing Stories.
Is yoga taught by robots in our near future? The editor at Yoga Journal take a deep dive into the major advances that have taken place in the practice of yoga throughout the last several years, and where the next decade might take us.
"Within the yoga community, Tañón says trainings and the certification process can be hosted on blockchain, where your credentials will be permanently recorded. You can track and authenticate the curriculum and content of a yoga school or studio. Tañón says this will not only allow students to find qualified yoga teachers and yoga therapists, but also offer South Asian teachers a way to reclaim their ancient tradition since the origin of the teachings will be permanently recorded and protected. Blockchain believers insist that the technology will usher us into a new culture based on transparency, accountability, and democratization."
These days, road cyclists looking to get into gravel are not hard to come by. Maybe the road where you live are getting too crowded for comfort, or you're looking for a new challenge. In this online course, pro rider Joey Schusler gives you the skinny on gravel technique, bike maintenance, ride-planning, and more.
"Gravel riding is easy to get into. But road riders who are used to riding pavement might be hesitant about the new challenges that come with rough terrain, and dirt-hungry mountain bikers may want some guidance for entering the drop-bar world. Pro rider Joey Schusler will provide the necessary knowledge plus some advice and expert tips to help you ease into the world of gravel with confidence."