#BOSSLADY: Jasmin Caton
Jasmin Caton guides clients, repairs generators, and inspires the next generation of female entrepreneurs—all before breakfast.
Heading out the door? Read this article on the new Outside+ app available now on iOS devices for members! Download the app.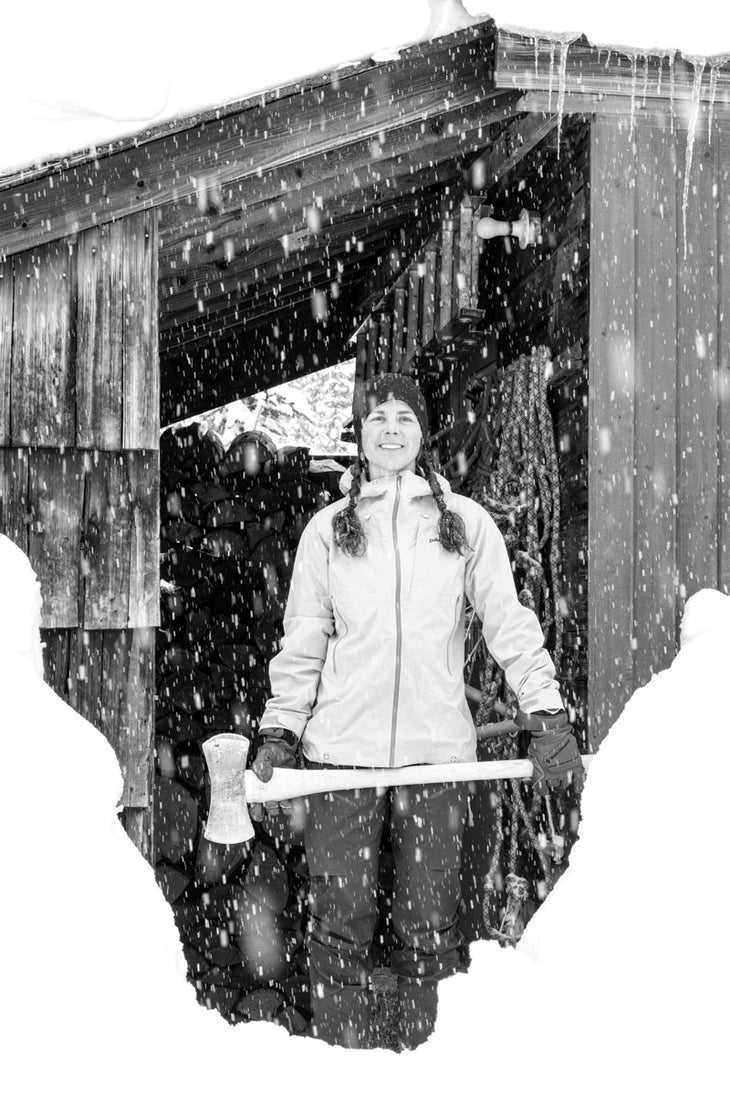 Jasmin Caton sits at the hub of the wheel. At least that's how she looks at it. When she's at home at Valhalla Mountain Touring, in British Columbia, the Selkirk Mountains loom every direction. She can ski any spoke of that wheel right out the door, and the range is vast and beautiful, but she didn't always want to be there.
Caton, who is a full ACMG guide, grew up in these mountains. In 1993, when she was a snowboarding preteen, her parents bought the land, along with the older miner's cabin on it and built a post-and-beam backcountry ski lodge.
Her parents—Canadians who met in New Zealand—settled down in the Slocan Valley after traveling the world. They wanted to be outside every day and because there weren't many jobs in the remote Selkirks, they created their own, slowly building out the backcountry infrastructure and hiring locals. Guests would come in for a week, and they'd feed and guide them.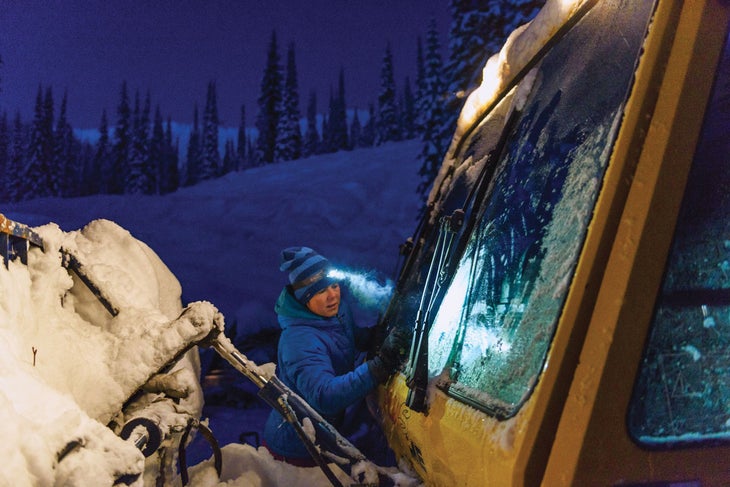 Growing up in the remote backcountry was idyllic, but Caton didn't feel tied to the lodge or to life as a hut keeper. She didn't necessarily want the isolated life her parents had chosen. And she didn't want to be stuck in one place.
At 19, she moved to Squamish, B.C., and started climbing, where she excelled, ticking off big climbs in Greenland and Greece and putting up first ascents in Canada. "I got my masters in geology, then became a professional climber," Caton says. "I also had dreams of ski guiding, but taking over the lodge seemed huge and daunting. I wanted to have adventure."
But sometimes you don't get to choose which adventures you have. As she was working her way though the guide program, her parents divorced, and her dad started to burn out on running the lodge alone. In 2009 he told his daughter she either needed to buy the lodge or he was going to sell. "That was the reality, and I had to make a decision," she says.
So even though she was still dreaming about desert trips, Caton moved back and took over Valhalla Mountain Touring with her husband at the time. 
Guiding and showing people how to move through mountains came much more naturally to Caton than running a business or fixing broken snowcats and frozen generators. The day-to-day management has been frustrating and daunting. She's had to watch a lot of YouTube videos about plumbing. She's had to figure out how not to stretch herself too thin.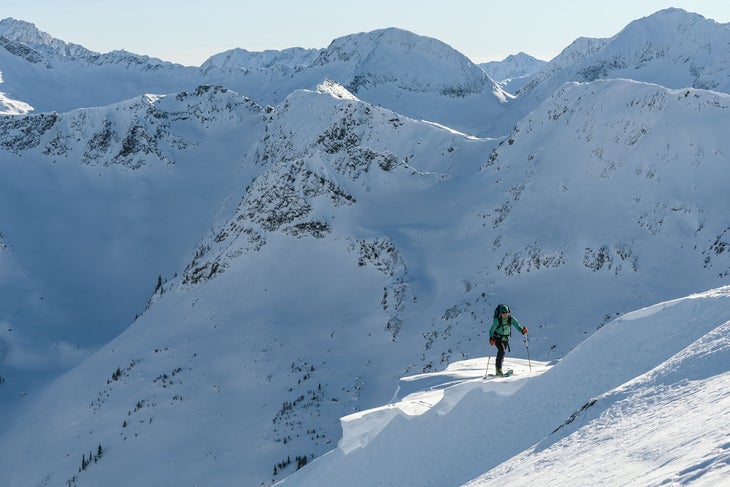 But she's also realized that by being there, she's on the leading edge of a new age of skiers. "The demographic is shifting," Caton says. She's introduced week-long women's camps, which have quickly become some of the most popular weeks, and instead of the slow-moving nature lovers who came when her parents ran the show she's seeing more young people who want to ski hard. "There are a lot of people who are out there to shred powder who are getting their eyes opened to the wilderness."
Part of that might be the terrain, which slowly surprises people who don't get to take in the full breadth of it on their 1.5-hour cat ride in from the hamlet of New Denver. And this year, she's planning to expand it even farther, into a piece of her tenure farther south. She'll build a new lodge, which will be heli-accessed so she can bring in more guests.
Caton still thinks about trips she might be missing, but she says it's been satisfying watching more guests come to the lodge, knowing that she's become a source of jobs in the valley. "My ambitions have morphed from personal to community. Right now the thing I'm most excited about is growing my business."
Want to read about another #BOSSLADY? Check out Annelise Loevile, CEO at Icelantic Skis.