Conquering a 14er
Two Coloradans earned turns this summer by biking to, hiking, climbing, and skiing Longs Peak.
Heading out the door? Read this article on the new Outside+ app available now on iOS devices for members! Download the app.
Sam Seward and Joey Schusler wanted to see if they could conquer the 14,259-foot Longs Peak, one of Colorado's most iconic Rocky Mountain summits. Not just hike it, but also ski it. "We're always trying to push the limits of what we think is possible, as opposed to what we can actually, physically do," says Seward.
Seward and his buddy Schusler had talked about hiking and skiing Longs, but upped the challenge by opting to mountain bike to the trailhead from Boulder—adding a 42-mile ride (each way) to the trip. On a Saturday night this June, the duo set out on bikes, with their skis strapped onto the frames. Twenty-two hours (and one 10-minute nap) later, they rode back into Boulder—loopy, destroyed, and elated.
We sat down with Seward to get an insider's look at this epic trek.
How much ground did you cover?
We broke 100 miles according to our GPS. But the route we took was cool. It was 42 miles on the bike each way to the trailhead from Joey's parents' house in North Boulder. The hike from the trailhead is four miles to Chasm Lake, which is right below the Diamond (an aspect on the east face of Longs)—so you have to do that twice. And then we took an alternative route to the summit so we could ski. From Lambslide Couloir, we went up the Loft route, across a boulder field between Mt. Meeker (another peak just shy of 14,000 feet) and Longs, to Clarks Arrow. We did some third class scrambling around and under the Palisades cliffs into Keplinger's Couloir. Then we hiked through the homestretch of the Keyhole route—which had some snow in it—to the summit.
At the summit, we put on our skis, rested, and then skied right through the homestretch of Keyhole and back out to Keplinger's. We hiked to Clarks and then skied Lambslide Couloir (where we stopped to take a 10-minute nap). Then we hiked back out.
It took us four and a half hours to get from Boulder to the trailhead, but it took us two and a half to get from the trailhead back to Boulder, so the downhill helped a lot.
How was the snow?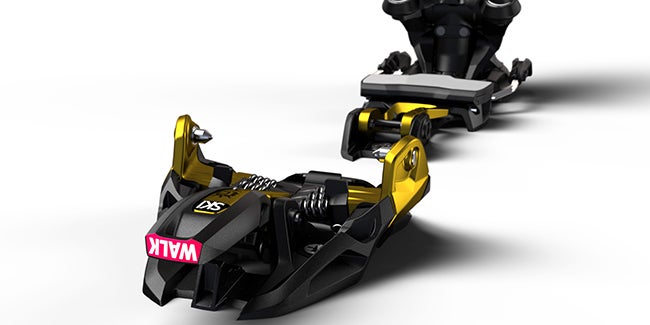 At the summit, some clouds moved in just as the snow was starting to corn, even at the top, but it refroze right when those clouds moved in. We had chunky, icy skiing, and passed over some no-fall zones up top before we found soft and slushy corn at the bottom of Lambslide.
I was on super lightweight skis that we'd borrowed from La Sportiva—more randonee, racing-style skis. They were great to bike with, but skiing the summit in icy conditions on little toothpicks scraping around was a challenge until you got used to them.
How long did it take to prepare for this trip?
If you include all of the training we did, including skiing in the Indian Peaks Wilderness, we started in May—and we did a bunch of ski touring last winter. Joey's an avid mountain biker, so that's his thing; skiing is mine, but I'm also a big climber and into mountaineering. But initially planning the trip only took a few days. We'd been up there before and knew how to get it done, but we played around on the Mountain Project site to find the cool alternative route. Luckily, we already had all the gear in our arsenal.
About gear, what did you take? What was the most important?
We rode Yeti ARC mountain bikes—hard-tail 29ers. We thought they'd be more comfortable, (though not so efficient) and just pumped up our tire pressure and used some slick, low-ridge tires, and bike packs. We strapped the skis to the frames, which is what we do when we ski Brainard, up in the Indian Peaks. 
Once we got to the trailhead, we put what we needed in our backpacks, left the bikes, and started hiking. From the Peru trip we had clipless hybrid hiking-biking shoes, so we used those so we didn't have to carry extra shoes for the hike. Later we climbed in our ski touring boots. 
Everything else we used was just like your normal touring setup up with layers. We also used crampons and ice axes. Plus we needed headlamps for riding through the night and the approach from the Longs Peak trailhead. We limited what we took as much as we could. We used our bike helmets for the whole thing—really, we didn't take them off for 20 hours. The only extra thing we took, which was more out of good habit than any risk, was our beacons, shovels, and probes. Plus a first aid kit and spare parts for bikes.
What was the biggest challenge?
We didn't have any big hiccups. Nothing went crazy-wrong. I think the biggest challenge was the endurance part—pushing past what you think your body could really do. And it's pretty amazing what your body can do even if your mind doesn't think it's quite possible.
I was definitely hurting after the bike ride (after about five hours). Joey, being the bigger biker, pulled me up south Saint Vrain. Once we got climbing, I kind of pulled him along, because that's my favorite place to be.
We knew that we balanced each other's moods. If you're hurting or bonking and you're still 12 hours from home, you can't get mad or irritated or stressed just because you can't deal with your partner's attitude. As much as it's about the physical side, it's also about the personalities and being able to work together—knowing each other's strengths and weaknesses, and being humble in that sense. There's always the competitive side, too. You have to keep up or do it better or bigger.
The transitions were really nice. Being totally dead coming into the trailhead at 2 a.m., we took a break to eat some food and then started to hike, just moving our legs differently. That gave me a whole new wave of energy, which was cool.
The last two hours of the ride, we were so loopy that we didn't even care about the pain anymore. We were almost there.
So you passed out when you got home?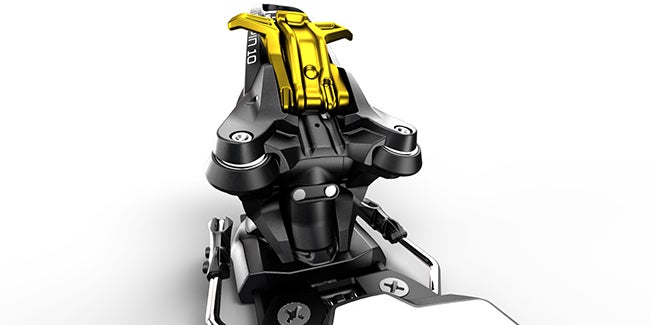 Yeah. I had a beer with a big dinner at my parent's house and went to sleep about 24 hours after we'd left Boulder. We were planning on going to Bohemian Biergarten to get a big liter, which we said we needed to finish, but by the time we got to Boulder, we couldn't do it. We were just destroyed.
Would you do it again?
Maybe. We said that now that we've done it we don't have to do it again. We weren't trying to set a speed record. We were just trying to get it done. It's cool to think about doing it better, maybe more efficiently or faster.
You know all the types of fun? Type 1 is really fun while you're doing it. It's fun to tell people about and fun to think about doing. Type 2 is fun to tell people about doing, it's fun to think about doing, and not so much fun while you're doing it. And Type 3 is just not fun at any of those times—maybe once you've completed it, it's kind of fun to think you got to finish that. Type 4 is when you sandbag your friends into doing something they're really going to suffer at.
So what number was this Longs adventure?
That was Type 2 and 3.