It's Always Sunny in Switzerland, Part 6: Halfway Home
The last column in writer Tim Neville's six-part series on living as an American in Switzerland. In this column, he returns home for a trip to Bend, Oregon, and nearly doesn't leave.
Heading out the door? Read this article on the new Outside+ app available now on iOS devices for members! Download the app.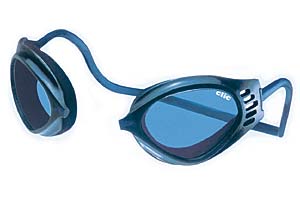 The plane was somewhere off the coast of Newfoundland when the panic first hit. I bolted upright, sweaty and feeling trapped. We were headed for Switzerland. That was eight months ago. As for that moment of doubt, it vanished as soon as ski season hit. But now our winter adventure in Switzerland is drawing to a close. The spring corn harvest is coming and I'll miss it. I'm on a plane again, but this time we're headed home for a spring visit.
It's a weird feeling to be going back to America, even just for a short time. For one, the snow is melting and there are road trips to France, Austria, and Italy to make. But we've also been in Europe long enough to start asking ourselves where all this is going. Work has been treating me well. We've made some friends and my wife Heidi's German is blossoming. The door is wide open for us to spend another winter in Switzerland—maybe even many.
"We could live here for good," I mused one night.
"We?" she fired back.
She didn't have to explain. We'd been having fun, but we also longed for a real home. A trip through the States would give us some perspective. There'd be old friends to see, a granddaughter to introduce, and the big Oregon backcountry to ski. Many layovers later, my plane finally touches down in Bend and I'm hit with reverse culture shock. Strangers are so chatty, almost irritatingly so. Everything takes up so much room. And it's simply gorgeous: There are glaciers and volcanoes and the air smells like the woods. It's a fine start to our U.S. victory tour and I swing through Taco Bell to celebrate. Two chalupas for two bucks. What a country!
As soon as I can, I pay Ralph a visit. Ralph has been my go-to ski buddy for years. He's this gung-ho German guy who had braces when he was 40. Nothing—not even a cast on his arm—keeps him off the hill. Ralph was one of the first people I told about our Switzerland plan. He had done the reverse, moving to the States from Frankfurt years ago. Fifteen minutes after I roll up to his place, we're plotting a trip to spend a day skiing in Oregon's Three Sisters Wilderness.
"Winter started out pretty bad here, nothing like Europe," he tells me in the truck when we head out. An ice storm early in the year wrecked the snowpack and it took weeks of storms to get it back in shape. Now the snowbanks are six feet high. We park at a trailhead near Mt. Bachelor, strap skis onto snowmobiles, and gun it for the wilderness boundary. The lodgepoles flicker past as I mash the throttle into the familiar brap-brap rap. It's a fantastic feeling, but all that cable-car and funicular riding has made me soft—my throttle thumb keeps cramping up.
We stash the machines near a frozen pond and skin up a couple thousand feet to a broad ridge with lines peeling off in every direction. We spend the day blasting down 45- and 50-degree faces of cardboardy corn until our quads can take no more. It starts to ice up, so we move around into the sun and linger with our backs against warm boulders. The deep Oregon forests bleed into high-desert sage. Cinder cones and cool rivers stretch on for miles. Green. Wild. Why did we leave?
A few days later I swing by our old house to pick up a few things. It's not really our home now. Friends live there and watch over our stuff. I open the garage and stare at boxes that haven't moved since I raced out the door eight months ago. It becomes clear we have two lives. One of them is on hold. I just can't tell which.
"Bend will always be here," a buddy reminds me one night over $2 pints. "When else are you going to live in Europe?" He's right. Even though we've been there for months, everything is really just beginning. I start to miss Switzerland.
Three weeks in America pass and then we're dashing off to Europe once again. It's a long, uncomfortable journey with awkward scraps of sleep. The panic begins anew.
But things change when we set foot in Bern. Spring has just begun and the arcades, cobbled streets, and cafés hum. The Aare river, swollen and green with runoff, slips past the old town walls. Trees rattle with tender leaves. I unlock the apartment door and push open the windows. It's warm and the light pours in. The Alps glimmer just beyond the sill with so much winter still left in them. Damn if it doesn't feel great to be home.

Tim Neville moved to Switzerland to live the dream. This is the final installment in his column. You can read all of them at skiingmag.com/sunnyswitzerland. He still lives in Bern.