Lessons Learned from Montana Avalanche
A recent avalanche ripped Bridger Bowl, Montana's slack country to the ground. We spoke with Eric Knoff, an avy forecaster at the Gallatin National Forest Avalanche Center, about the fact that tracks don't mean a slope is safe (there were over 200 tracks on the face that slid). This slide was skier triggered, but nobody was caught by the slide. Special thanks to the GNFAC for the photos.
Heading out the door? Read this article on the new Outside+ app available now on iOS devices for members! Download the app.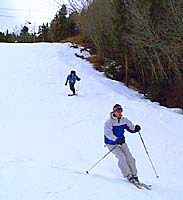 A significant portion of Saddle Peak (right side of photo) did not slide.  This area was quickly receiving wind blown snow and posed a potential hazard to rescuers below the cliffs.  For this reason the number of rescuers and the total search time was limited.  Fortunately no one was reported missing and no one was observed getting caught in the avalanche.  The Bridger Bowl Ski Patrol conducted a thorough and interview of all witnesses. Photo by Alex Marienthal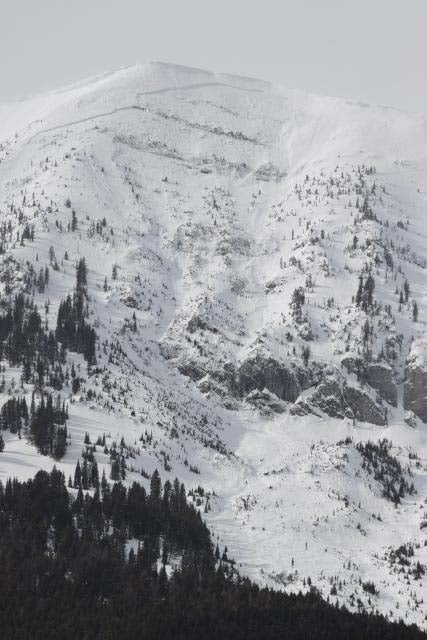 This avalanche broke nearly 1000ft wide and ran about 2000ft vertical.  Photo by John Shankland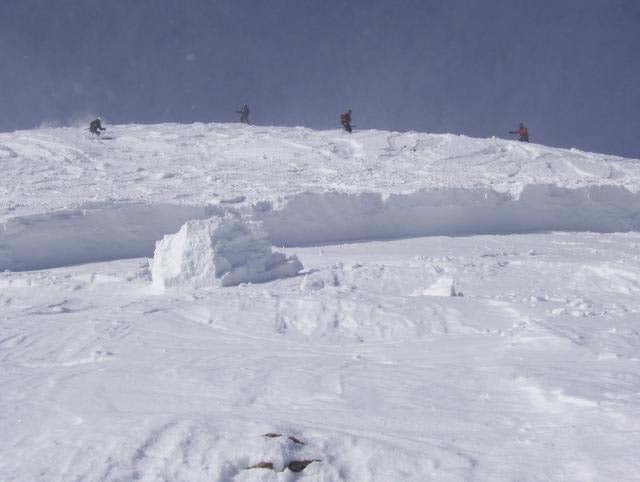 A view of the crown as skiers descend to begin a beacon search.  The portion of snow remaining is called hangfire.  It poses its own avalanche risk and should always be approached cautiously.  Photo by Brad Coffey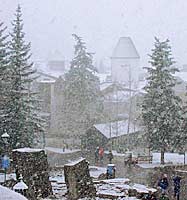 The path of this avalanche runs through many, many terrain traps which make getting caught in this avalanche unsurvivable.  Gullies, trees, cliffs, etc. act as terrain traps which cause trauma and cause debris to pile up more deeply. Photo by GNFAC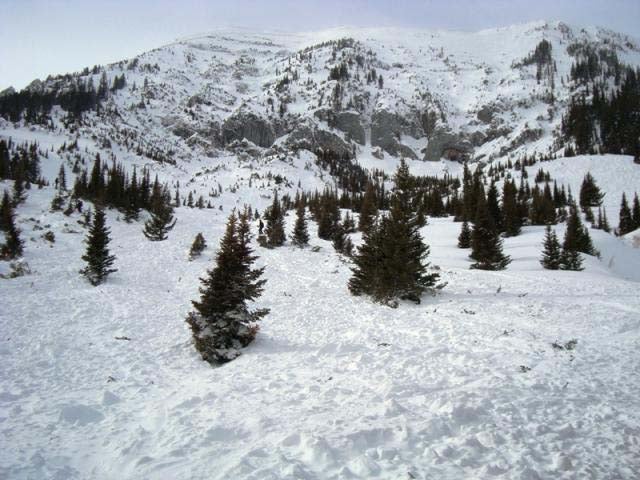 This photo was taken near the toe of the debris which extended across the entire bottom half of the photo.  Debris was deposited from the base of the cliffs across the entire foreground in this picture as deep as 20ft.  Photo by GNFAC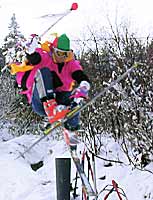 The crown line with the gouge from the cornice that triggered it still visible.  Photo by Carl Reed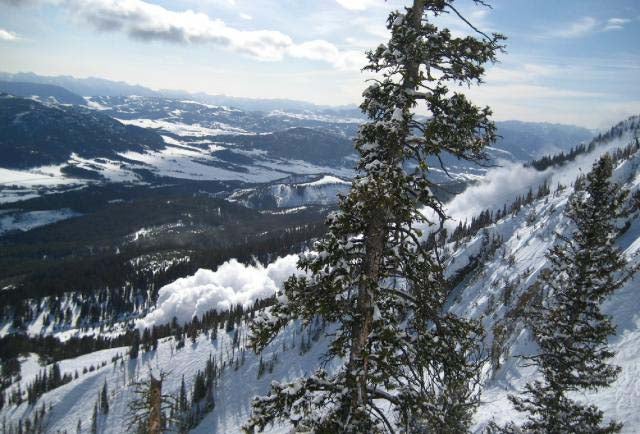 This was the powder cloud and the air blast as the avalanche roared down Saddle Peak.  This avalanche ran about 2000ft vertical giving it plenty of time to accelerate close to 100 mph with lots of destructive power. Photo – A. Swanson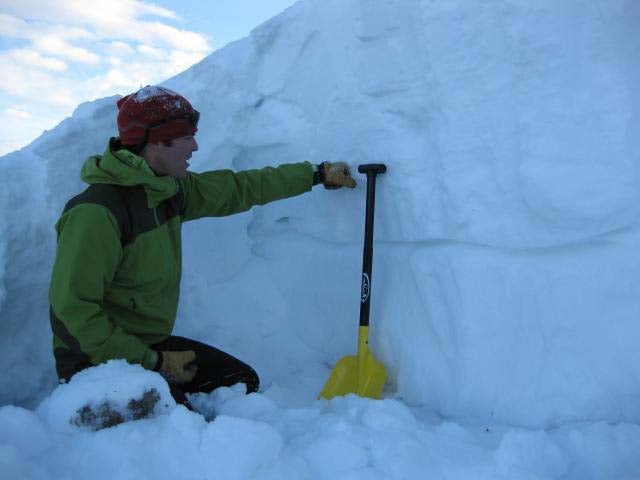 The weak layer on which the Saddle Peak avalanche (and others) slid was the same layer of facets we found in mid December following very cold weather at the start of December.  This layer was capped and protected by a very hard wind slab.