Meet Jackson Lebsack: Ski.com's Epic Dream Job Hire
At just 20 years old, this kid has already figured out how to ski the world on someone else's dime.
Heading out the door? Read this article on the new Outside+ app available now on iOS devices for members! Download the app.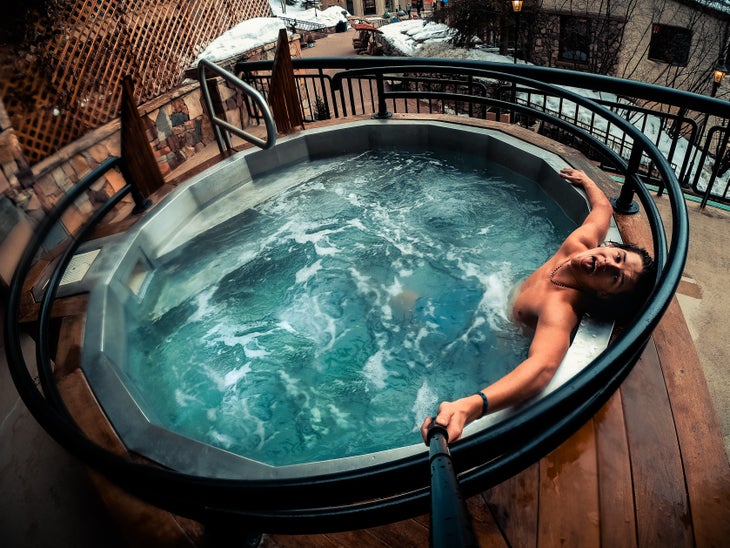 Professional videographer and photographer Jackson Lebsack scored Ski.com's Epic Dream Job at just 20 years old, beating out over 1,100 other contestants and landing the trip of a lifetime—skiing and experiencing 18 Epic Pass ski resorts across seven countries and three continents. 
Lebsack embarked on his journey on Jan. 4, 2018, starting at Stowe Mountain Resort in Vermont, then hopping across the Atlantic to ski in Europe and Japan, before coming back to ski Canada and wrapping up his epic mountain tour in the continental U.S. 
Lebsack is essentially living out every skier's dream and documenting it for us so that we might live vicariously through his travels. Lebsack is a hard man to pin down these days, but we reached him by phone en route to his next Epic destination to catch up and get the deets on his journey.
See Lebsack's take on Crested Butte, Colo.—the 12th stop on his Epic journey.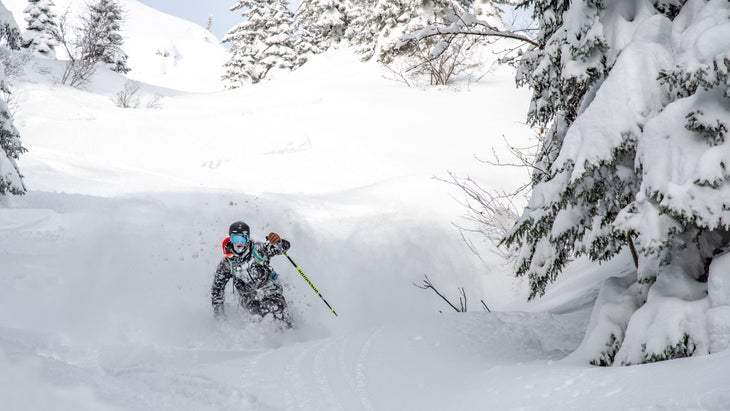 SKIMag.com: Tell us about the moment you found out you had scored the Dream Job.
Lebsack: Ski.com announced that the application process was from October 1st to the 15th, and I literally found out about it on the last day. I almost didn't even enter, but I decided to go for it, and it was the best decision I've ever made. They asked for a 60-second application video for their application process…and I tried to show off my editing skills and my videography skills while also telling them who I was, and I guess it worked.
What was the path that led you to scoring this amazing gig?
I was taking photos and starting to share them on platforms like Instagram, which eventually led me to get a camera junior year of high school. That same summer I saw a video that really inspired me to start trying film. This was when drones were coming out, so I decided to buy a cheap drone and switch over to filming. 
I am self-taught—I learned some of it in my high school classes, but I mostly learned through YouTube. I filmed my entire summer that year, and I released [that video] and it went viral on my channel. It gave me a lot of confidence…and it inspired me to pursue [filming] as a career and not just a hobby.
I finished my senior year in high school, graduated, and then I decided to go to Montana State University to study film full-time. But I ended up bailing about halfway through my first semester because I started getting a lot of people reaching out to me to hire me for my work, but I kept having to turn it down because I was in school. So, I left school, stayed in Bozeman because I fell in love with the place, and just ran with it. 
I was pumping out content and hustling for new work, and then I got the opportunity to go to Nepal for a huge portfolio piece that ended up snowballing into everything that's come my way since. A lot of work followed that Nepal project and lead to my biggest gig yet—working with Ski.com.
Walk us through your trip so far. How have you coped with the hectic schedule of moving from place to place, across oceans and countries?
It's obviously been incredible and amazing in every single way, but also one of the most exhausting jobs I've ever taken on…Travel has for sure been a factor. You're not only driving five hours every three days…but then you're also jumping time zones when you're going from Europe to Japan, or Vermont to Europe. So your body is super [behind] the entire time—you never really have time to adjust. 
The itinerary has been epic, the amount of stuff I've been able to do at each destination has been absolutely insane. But I'm only human, and lack of sleep has definitely been a [factor] until I got back to the U.S.
Are you producing content on the fly and then just editing it quickly in the hotel room afterwards, then posting it?
Basically, that was the other half of it…there were super long days of doing absolutely crazy stuff every day, and then I'd come back and edit all the photos and videos. Every travel day my goal was to make a 60-second recap video of the place I had just been, so it was pretty work-intensive.
Had you ever skied Epic Pass resorts before this trip?
No, not really actually. I grew up skiing Mt. Hood, which is its own little mom-and-pop hill. I grew up going to Whistler, but that was before it part of Vail Resorts. Other than that, Bridger and Big Sky were the only other mountains I grew up skiing. What's crazy is that every single destination I've gone to on this trip has been new [for me]…so literally every destination except for Whistler.
So that must help you capture the first-timers' experience at these resorts.
Absolutely. I think that was important leverage for me. Being as young as I am, traveling and going to these new places is still super exciting for me, and I get to express that with fresh eyes.
So far, what has been the ultimate experience for you on this Epic trip?
I loved St. Anton in Austria. It was probably my favorite out of all the destinations that I've been to, and it was one that I honestly overlooked on my itinerary. When I got there, I realized it was just incredible…the town itself, the people there, the culture, the skiing—it was all just such a cool vibe that I fell in love with.
Does most of your videography focus on ski-related content?
I'm actually keeping my niche pretty open right now to find what I'm best at and what I love the most. Honestly, this was really my first paid job focused around skiing…I film a lot of lifestyle and tourism board stuff. I'm finding that I'm best with lifestyle, tourism boards, and action sports, and I think that's the niche that I'm going to slowly close in on.
You've also had some other applicants from the Epic Dream Job join you along the way, right?
Yeah, a lot of the runner ups in the application process were invited to meet me along the way—in Japan, in Canada, all over the place. I've been meeting up with the Buddy Ticket recipients and creating content together. It's been a super cool experience to share that with them.
There are so many other people in your shoes—people aspiring to make a living out of what they love to do. What advice do you have for others who are trying to do what you do?
For me personally, it was my passion for film and photography…I just loved what I did so it never felt like work for me. I'm so lucky growing up in this era with the internet and with all these resources at the tip of our fingers. All of it has allowed me to get my content out to millions of people. So I think that just having a real passion for what you're doing so that it doesn't feel like work is key. 
So my main advice is to love what you do and get it out there to the world. You have so many resources with Instagram, the internet, and everything else.  
Get a peek at all the places Lebsack has visited and skied on his Epic journey here.