Chairlifts Are Better Than Fancy Trams. The End.
Ride them long enough and you come to view chairlifts not just as things, but as entities with lives, vibes, and personalities all their own.
Heading out the door? Read this article on the new Outside+ app available now on iOS devices for members! Download the app.
From the loftiest pharaoh to the lowliest serf, is there anyone who doesn't enjoy a good sit? Thus asked Monty Burns to Homer Simpson, and thus I answer in Homer's place: No. There isn't a soul in the world who doesn't enjoy a good sit, least of all skiers, who as a cohort are blessed with a bounty of booty—booty so perfectly suited to the unique contours of an ascending chairlift as to be made for it.
Yes, yes, I know. Trams deliver Costco-size vertical, but I can muster neither warmth nor fuzziness for the big-box experience, for the standing and the smell and the crowded-elevator vibe—not when a chairlift is there to provide rest, conversation, fresh air, alpine views, and access to the occasional panty tree. Trams and T-bars and pomas, no matter how efficient or useful, do little more than plunk at the strings of the heart, while chairlifts resonate with striking harmony.
Chairlifts are unique to skiing, and for that alone I embrace them, but they play a role far beyond mere identification and common connection. Chairs—especially old doubles—have character, funkiness, and charm: qualities that reflect the terrain they serve and the skiers who ride them. They stand immutably against the weather, rimed like an old man's beard or dripping grease in the spring heat, as impervious to conditions and dependable as the ripper who's out every day.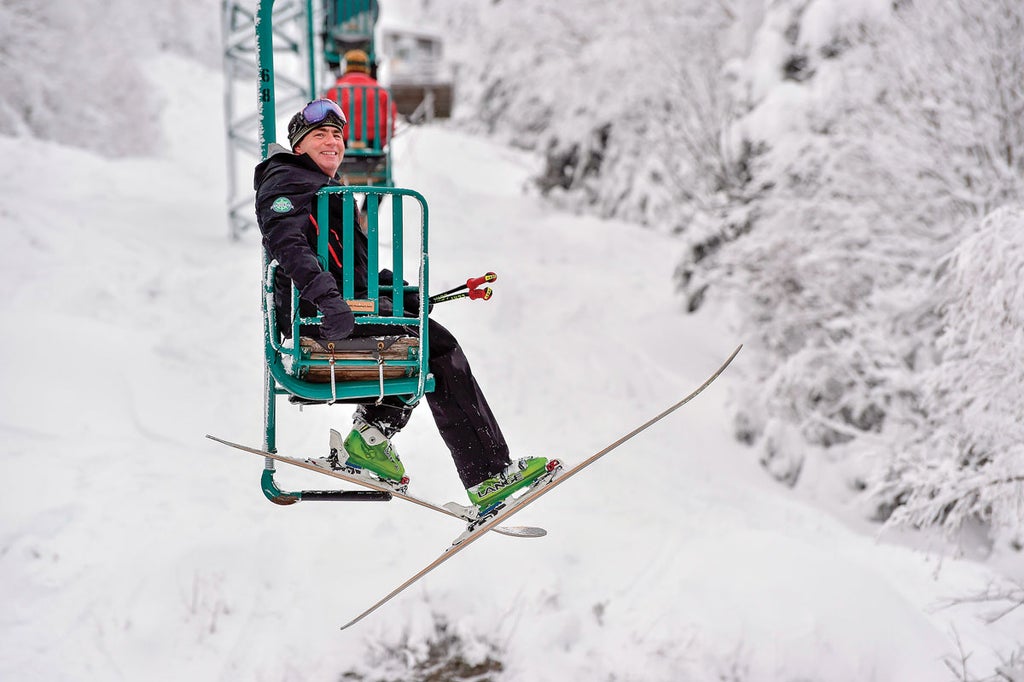 Ride them long enough and you come to view chairlifts not just as things, not just as access, but as entities with lives, vibes, and personalities all their own. I think especially of Mad River Glen's single chair, which is like your daft great-uncle who fought in the war, the wrinkled codger who wheezes and snorts and farts at Thanksgiving dinner but had nerves of steel back in the day.
I've sat my rear on many a chairlift and have found them fast and slow, sheltered and windy, sleekly modern and terrifyingly ancient, but I have never found one so perfectly anointed as Palisades Tahoe's legendary elevator from the stoop of Dave's Deli to the top of the Tahoe skiing world. Simply put, KT-22 is the best chairlift in North America.
Related: These are the ski resorts with the best lift systems in the West
It is the ne plus ultra of chairlifts, the archetype for what a chair could and should be. It's the chair other chairs envy, the chair T-bars want to be when they grow up and trams would become if they could just lose the weight. It's the chair on which all skiers should cut their teeth, the chair that will give you everything you want and then some. If it were a car, you'd go into hock in a heartbeat. If it were human, you would propose on the spot.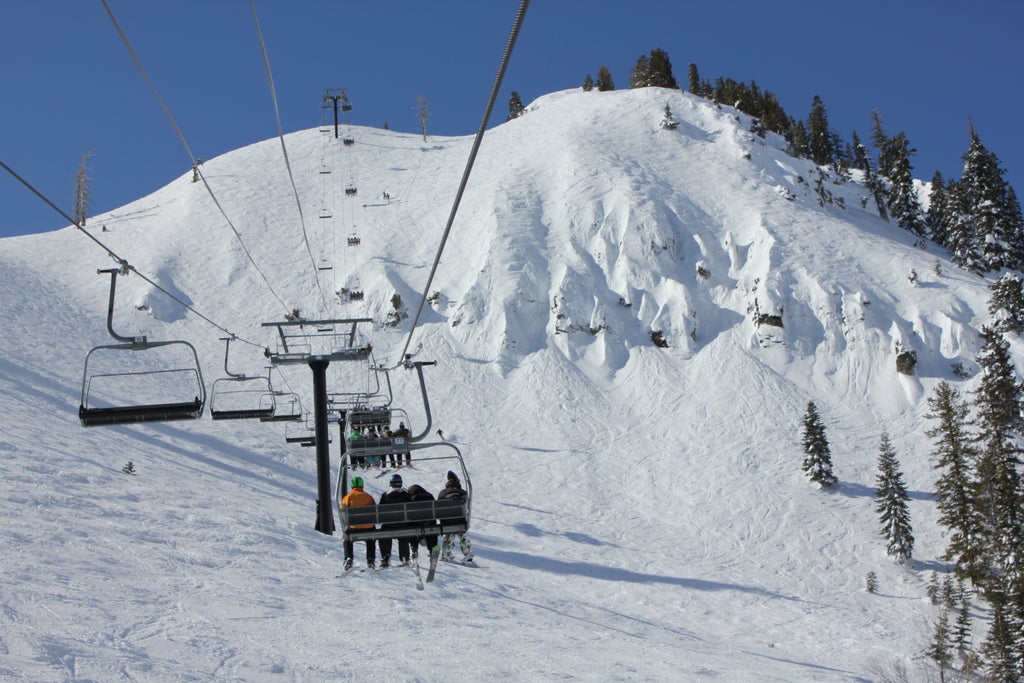 The reason is simple: KT accesses the most and best terrain of any chairlift around. With one short ride (six minutes), you have at your feet 1,800 vertical of gnar and ultra-gnar, with a smattering of just plain steeps for those days you're feeling lazy. Bump runs, tree lines, straight-shot closets, cliffs big and small, KT has everything a skier could want—including one of the steepest lines in any ski area in North America, Eagle's Nest, which is so sick it's been featured in such movies as Extreme Skiing 1 and 3, Skiing Extreme 2, The Hedonist, and License to Thrill. The pitches are sustained and consistent, double fall lines are rare, and hidden stashes abound. You can ski almost 360 degrees—only the privately held south-facing slopes are off-limits.
Related: The 10 best resorts in the East for challenge
Terrain trumps all other reasons for KT's prominence, but there's more to the KT story than just its physical assets. KT's location at Palisades Tahoe's base means it's typically the first major lift open on a powder day, and skiers start lining up at seven, two hours before opening. Its name sprang from a real-life ski experience grounded in the steepness of its terrain, not some soulless focus group or fluorescent-flooded committee meeting: "KT-22" stands for the 22 kick turns that part-owner Sandy Poulsen had to make the first time she skied it, in 1946.
The chair skims across the slope, rather than towering above, so it feels more connected to its terrain than most lifts. As you ride KT, you feel less an observer than a participant, and the heckling opportunities are as ripe as the voyeurism. Palisades Tahoe attracts extremists—and breeds them, too—so maybe it's not completely out of whack that KT is the only chair I've discovered that stirs people to hammer laps on that chair and only that chair, day in and day out, despite other world-class lifts like Granite Chief and Cornice II. Such loyalty seems beyond the reach of those without obsessive-compulsive disorders, but there's a lot of room at this end of the spectrum for simple affection, respect, and desire.
KT isn't just a chairlift, it's the gold standard for chairlifts. Not only will it inspire you to dream of its rock-star cliffs and swallow-you-whole gullies, but whether you're a pharaoh or a serf, it'll have you looking forward to your next great sit, too.
More Essays on Skiing
Wind-buff is a treasure and can be better than powder 
Fine, we'll admit it: Sometimes, we enjoy hanging out in the lodge as much as skiing
Let's explore the joys and pitfalls of dating a skier dude