The Scramble: Skimo Racing Done Wrong
Crested Butte's Gothic Mountain Tour schools a newbie in the skimo game.
Heading out the door? Read this article on the new Outside+ app available now on iOS devices for members! Download the app.
By Jessi Hackett
The cancellation of The Sneffels Traverse would have been an easy out. I could sleep in, ski the local snow projected in the weather report, and get sushi. But I'd been planning on racing the 25-mile Sneffels Traverse for months and I was bummed when it was called off due to lack of snow down in the Telluride/Ouray area.
Some coworkers immediately approached me about the Gothic Mountain Tour in Crested Butte as an alternative. I hesitated. The Sneffels Traverse was a "low key," 25-mile skimo race with 5,540 feet in elevation gain. It appealed to mere mortals like me, folks not planning to set a record-setting pace with the lightest of randonnée gear.
The Gothic Mountain Tour, however—I knew would be harder. Treated as a prep race for the notorious Grand Traverse, the "short" 12-mile course looked so much more inviting than the "long" course, a full 22 miles with 4,940 feet in vert.
I ignored my gut and went for the long course. I had trained, I had prepared and so why not put my fairly new ACL and semi-rando race ready gear to the (different) test?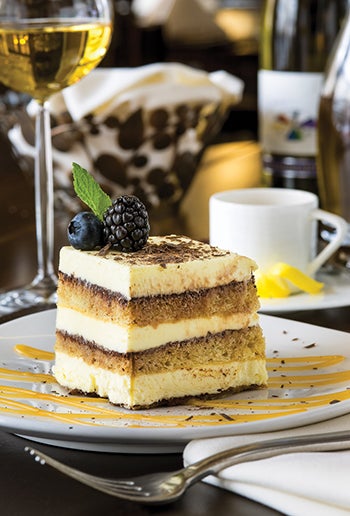 The 6 a.m. starting gun sounded and I set off on what should have been a multi-hour race. Settling into a solid pace, I focused on gliding my skins across the vast meadow known as Town Ranch, which is situated behind the Crested Butte Community School. I could see twinkling lights in front of me as the leading competitors began to climb up Morodor and headlamps lit their way. The sun would be rising soon.
After a brief climb, a short traverse that required me to remove my skis and run as best I could over chunks of ice and dirt in ski boots, I made it to the Crested Butte Base Area. A volunteer official let me know I had 30 minutes to get to the top of the run Painter Boy. Where had the time gone?
I cranked in that 30 minutes as hard as I could, but I was disqualified for not making the 7:30 a.m. cutoff. I made my way back to my car, collected my thoughts, stopped for a hot shower, and then headed to the finish line to greet the other racers. Humbled and only minorly pissed, I accepted that day just hadn't been my day—and it brought with it a few lessons.
Here's where I went wrong:
1. I treated one race the same as another race. Simply because they were similar in mileage and vertical gain, I assumed they'd translate into the same race.It was a different mountain range with a different course entirely and tactically required something more from me. One was clearly advertised as laid back, while the other was touted as "lung-busting." I went in blindly, at the last minute, and as someone who has only done a few early morning rando races at Arapahoe Basin, I frankly wasn't prepared for this endeavor.

2. I assumed gear for one trek would work perfectly for another trek. I had snagged some Dynafit Baltoros for the Sneffels race in preparation for a 3,000 ft. decent with a couple miles of switchbacks and had planned to drive them with my Dynafit Mercuries. Stability in the extended downhill in the Sneffels race had been the goal. Although some women did finish the Gothic with such gear, in order for me to maintain the consistent stride at a constant pace without entirely draining myself, I needed some lighter boots and skinnier skis that would have allowed me to move faster for longer.
3. Transitions had never been a part of my training. While crossing Morodor, there was a section that simply did not have enough snow and so I found myself running with my skis in hand. It was actually fun to rapidly move from step to step and have five minutes where I was utilizing different parts of my body, but when it came time to put the skis back on, I floundered. Needing to steady my skis on a flat enough surface in order to clip into them cost me time. I hadn't even gotten to a point where I'd be removing skins or putting them back on and the transitions were already taking up precious time.
4. My endurance-specific training had not been consistent. March 2015 marks one year from when I tore my ACL. I've recovered well and have been in the gym training hard a few times a week since September. Skiing doesn't hurt, nor does hiking, biking, or lifting. Running, however, still bothers me. Running has always been my endurance outlet. I get bored on the bike and a few long ski tours this season just didn't cut it when it came to both the endurance and speed required of the Gothic Traverse.
5. I had never prepared for cutoff times. I first encountered cutoff times in this race. I had been focused on getting to the second checkpoint, the Gothic Townsite, by 9 a.m. because I thought it'd be my biggest challenge. It was several miles, a few transitions, and quite a bit of elevation away, with a long section that would require me to skate ski, which I wondered about with my heavier setup. I knew I'd have to push it to get there in three hours.
The possibility of not even making the first checkpoint never crossed my mind. Moving steadily and keeping with this stride, I assumed I could make it over Morodor, through Crested Butte Mountain's Base Area and to the top of Painter Boy by the 7:30 a.m. cutoff time. It wasn't until my watch said 7:27 a.m. and I was still making my way up Painter Boy that I began to realize I messed up. Each checkpoint should have been its own finish line, its own separate battle.
6. I entered a race to finish it and not to win it. This doesn't sound like a mistake, but it was for me. I'm learning that the amount of energy these races require is an all-or-nothing mentality. Simply wanting to pass the finish line and not expecting to claw my way to the top left me weak from the get-go.
7. I wasn't fast enough. "Be better" is often the hardest of all simple solutions. But really, I should have pushed myself more from the start. I felt like I was cranking and my body felt heavy. I reached the top of Painter Boy at 7:36 a.m., feeling as though I could continue on regardless. I was denied and received a fat "DNF" on my race record.
I sat on the deck of Magic Meadows Yurt and watched competitors ski past the finish line. I drank some beer and chatted with some of the fastest folks within the skimo community. "Everyone in Crested Butte goes pretty hard at these things," one man said. I knew what he meant. Next year I'd be back, and I'd be doing a few things differently.
Jessi Hackett resides in Boulder, Colorado where she works as the marketing and communications coordinator for Warren Miller Entertainment and NASTAR ski racing. When she's not working or skiing, you can find her at book club or the bar. 
Photos: Courtesy of Cecily Runge and Jessi Hackett.