20 Athletes to Watch at the U.S. Grand Prix and Big Air This Week
World Cup points are on the line this week at Copper in Big Air and the season-opener of Halfpipe. These athletes are likely to go big.
Heading out the door? Read this article on the new Outside+ app available now on iOS devices for members! Download the app.
The Toyota U.S. Grand Prix takes place Dec. 14-17, 2022 at Copper Mountain Resort, Colo. You can live stream the qualifiers and finals in each of the four events on Outside Watch, or the Outside TV app, available on Apple, Android, Roku, or Fire TV streaming devices. Click here for a detailed guide on how to watch, with start times for each event.
---
A lot has happened in the 10 months since the Olympic cauldron was extinguished in Beijing. Freeskiing's double gold medalist Eileen Gu started her freshman year at Stanford (taking her 1.6 million Instagram followers with her). And Nico Porteous, the first man from New Zealand to win a winter gold medal (in Halfpipe), ruptured his ACL while carrying a friend piggy-back down a mountain in Austria. He's out for the season.
But hey, the "Good Vibes Crew" from the U.S. is back in the 'pipe this week as the Toyota U.S. Grand Prix and Visa Big Air goes off at Colorado's Copper Mountain. In Beijing, David Wise dubbed the trio of himself, Alex Ferreira, and Birk Irving the "Good Vibes Crew," or G.V.C.—and said the other two had been trying to talk him into sticking around a little longer on the competitive circuit. It worked, as Wise competes for more medals this week. Another Birk, Norwegian Birk Ruud (Big Air gold) is at Copper, too. And a pair of American siblings from the East Coast who just missed the 2022 Olympic cut are finding their competitive fire. 
They're all competing this week in Halfpipe or Big Air at the World Cup freeski event at Copper Mountain.  Here's who to watch.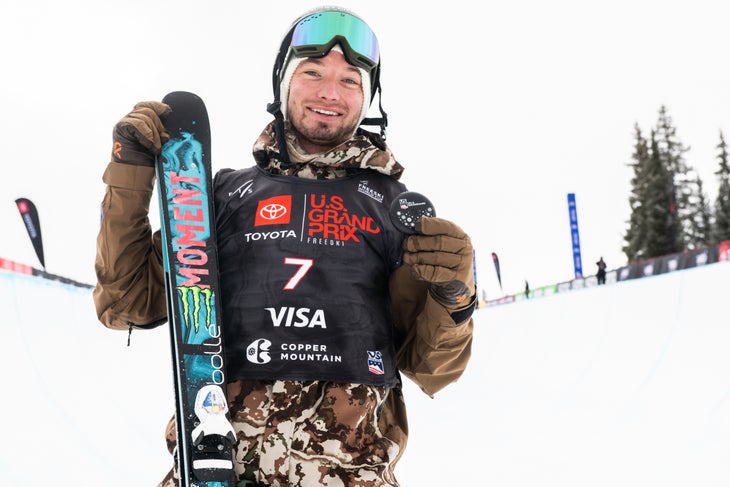 Athletes to Watch in the U.S. Grand Prix and Big Air at Copper
Big Air begins with qualifying rounds on Wednesday, and the field is stacked.  Only the top 10 men will make Friday's final, and the heavy favorites are: 
Birk Ruud, 22, the Olympic gold medalist from Norway who won the season opener in Chur, Switzerland, by unleashing an extremely difficult pretzel variation that showed his remarkable control (a switch left double 900 bring-back). The men who finished 2-3 in Chur: Noah Porter Maclennan, 19, from Canada, and American Troy "T-Pod" Podmilsak,18, have also made the trip down I-70 and will likely throw their 1800s in Colorado. 
U.S. Olympic veterans Alex Hall and Mac Forehand are in the field, too. But keep an eye on two upstarts. First, the wildly creative 18-year-old Matej Svancer of Austria who has a quad cork and won the Steamboat event a year ago with a stylish and complicated 1980 that earned a near-perfect 98.00 points. Second, 19-year-old Hunter Henderson, a lacrosse player from New Hampshire who, at 16, was the first skier to land 1600 double corks in all four take-off directions.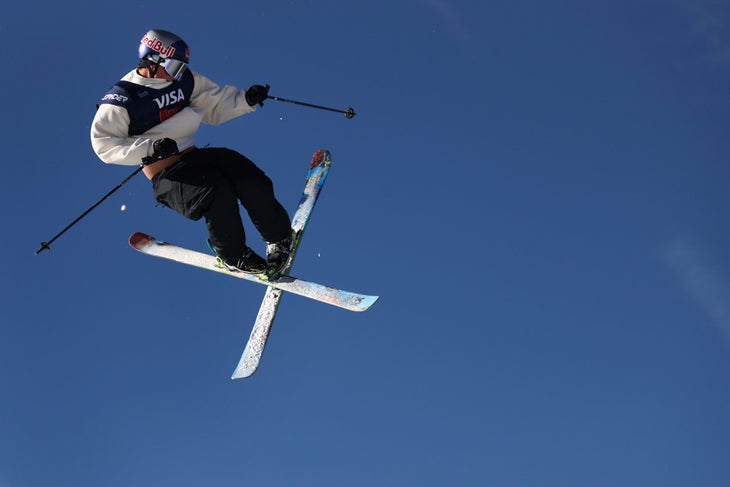 In women's Big Air, only the top 8 will advance to Friday's final. 
In Gu's absence, watch Beijing Olympic silver medalist Tess Ledeux of France, 21, who already won the season opener in Chur, beating out the 2022 Olympic bronze medalist Mathilde Gremaud of Switzerland, 22. Gremaud also returns, hoping to one-up (or, ideally, two-up) Sandra Eie of Norway who, at 27, finished second in Chur, bumping Gremaud down to third place. And, of course, Kelly Sildaru of Estonia, 20, returns to do double duty as usual, competing in both Big Air and Halfpipe at Copper. Also worth watching: Grace Henderson, 21, Hunter's older sister,  whose confidence may be at a career high after she made her first World Cup podium last month in slopestyle.
The Halfpipe season opens on Thursday with a best-of-two-run qualifying round. From there, the top 10 men and top 8 women will advance to Saturday's best-of-three-run final.
On the men's side, Porteous might be missing but the whole U.S. Olympic team returns, led by the 32-year-old dad from Reno, David Wise (the 2014 and 2018 Olympic champ who took silver in Beijing); 28-year-old Alex Ferreira of Aspen, who took the 2018 silver and 2022 bronze; and 23-year-old Birk Irving who placed fifth in his Olympic debut. The other headliner from the host nation is two-time world champion Aaron Blunck, who has never placed higher than seventh in three Olympics but always does well at Copper. Three of Blunck's six World Cup wins in halfpipe have come at Copper (in 2013, 2018, 2019).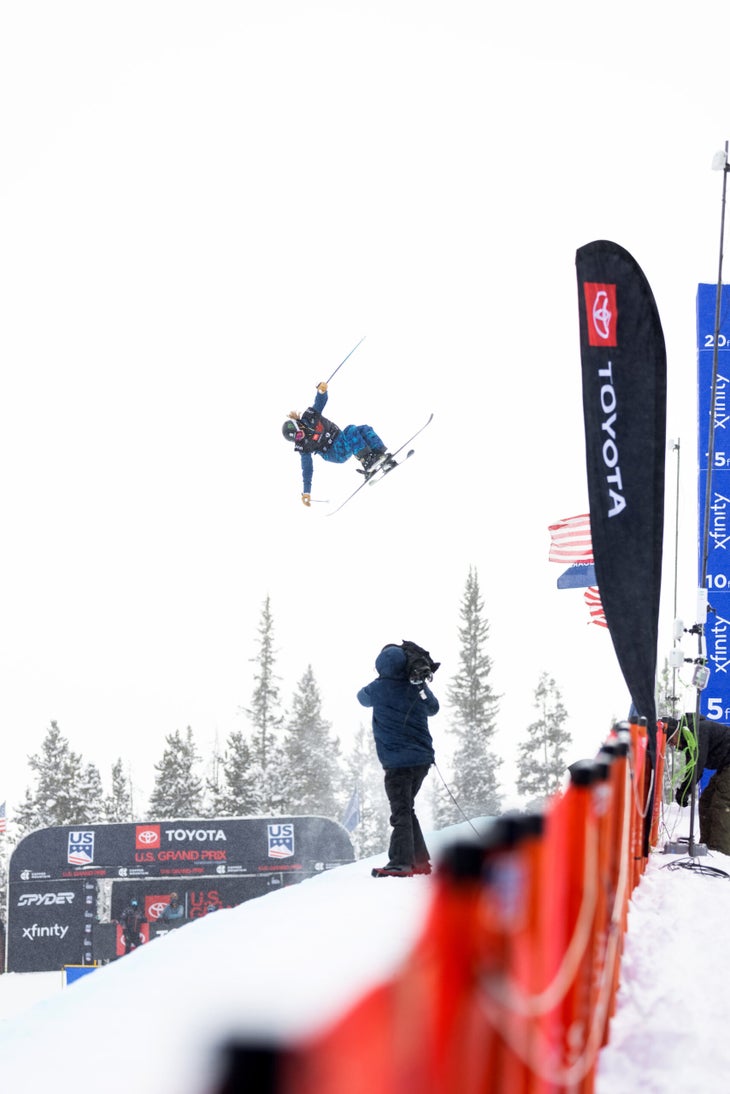 The women's halfpipe is wide open. The only returning medalist from Beijing will be Canada's ex-ballerina Rachael Karker, who took bronze behind Gu and fellow Canadian Cassie Sharpe. Karker attended Canada's National Ballet School from ages 7 to 11 and said she remains in love with the feeling of weightlessness, choreography, and expression she learned at the barre and now, at 25, uses on snow in the halfpipe. Two-time X Games champion Sildaru (who took fourth in Beijing) will be working overtime here in her best event, competing on the days between the Big Air rounds. Copper will mark an exciting return for American Hanna Faulhaber, who turned 18 in September and led the U.S. team in Beijing with her sixth-place finish. Faulhaber has a ton of amplitude and a few new tricks, according to U.S. Freeski Sport Director Skogen Sprang. China will also have a strong contingent that will include three of its Olympians – most notably Li Fanghui, 19, who placed fifth and Zhang Kexin, 20, who placed seventh in Beijing.
If you're not already planning to be cheering at the base of Copper, you can catch the free livestream here. Here's a detailed guide on how to watch all of the events this week.