Catching Up With Casey Andringa
U.S. Mogul Team athlete Casey Andringa got a late start to his competitive ski career, but that has not stopped him from becoming one of the discipline's premier athletes.
Heading out the door? Read this article on the new Outside+ app available now on iOS devices for members! Download the app.
Casey Andringa is a 23-year-old professional mogul skier from Boulder, Colorado. Following a turbulent start to his career, Andringa qualified for the 2018 U.S. Olympic mogul team by beating those who were, at the time, considered the country's best. Now, Andringa is one of only two men on the U.S. Gold mogul team, the highest ranking a U.S. skier can hold. 
SKI spoke with Andringa as he prepared for a recent World Cup Event in Tazawako. Currently, the skier ranks ninth in the world and second on the U.S. team in World Cup points.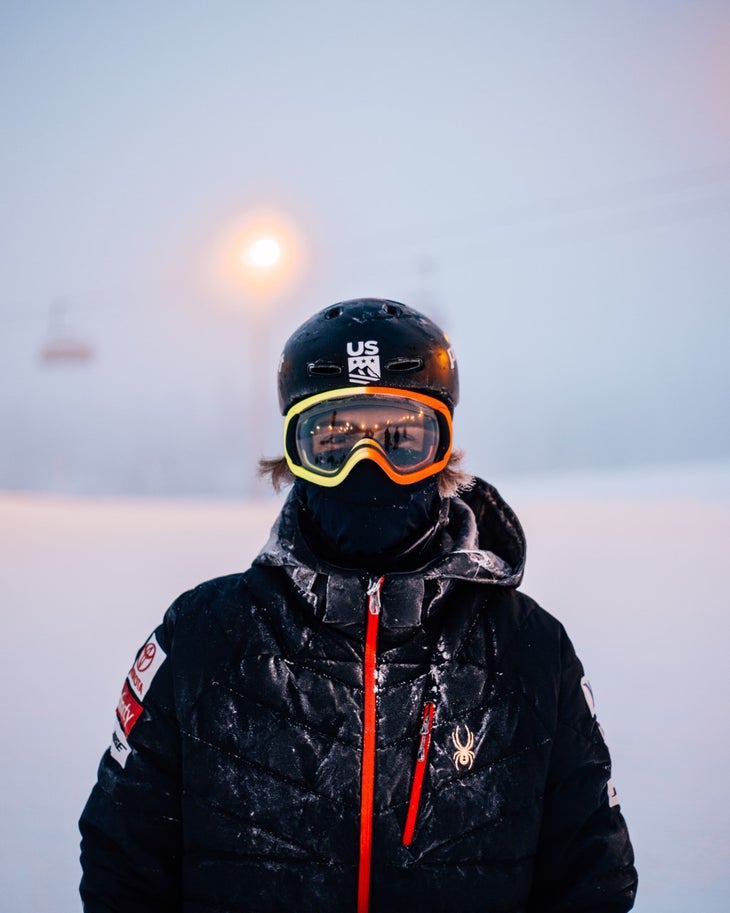 SKI: Where are you right now?
Casey Andringa: We are currently in Tazawako, [a resort] in the Akita prefecture, Japan. We got here late last night, but I'd been in Tokyo for a couple days, just getting acclimated and walking around, seeing the city. We have a day off today and then we train for two days and compete Saturday and Sunday.
How have the World Cup events gone for you so far this year?
This year has been really fun. I haven't got on the podiums yet, but I got a 4th place in late January and then at World Championships I got a 5th in dual moguls, so we're zeroing in on the podium.
What does a normal day in the life look like leading up to one of these World Cup events?
Leading up to an event like this, you don't want to be stagnant for a whole day, so we'll probably go to the gym or do a spin or a light lift so we aren't sore but still staying active. We're here until Sunday, then we leave and go to Shymbulak, Kazakhstan. Pretty much nobody has been to Kazakhstan from what I'm hearing. None of us know what to expect. We have a coach who speaks Russian, so that'll be cool, but apparently, it's pretty nice. I think that the movie Borat painted it in a negative image. Apparently, Sacha Baron-Cohen isn't even allowed in the country anymore.
You joined the World Cup tour last year after the Olympics, so this is your first full season on the tour. Has adjusting to competing full-time been difficult?
I didn't think it would be that different, but it actually has been pretty eye-opening to do the full World Cup tour. It's so much traveling that you never really get time to rest, or train. I definitely had to learn how to ski the whole tour, and it's a little different, but I'm starting to figure it out. It's super fun, but starting out the year, it was kind of a shock, the amount of stress on your body from skiing and travel.
Last season in U.S. Team Selections you had a sticker on your helmet that read "Are You Afraid?" Can you tell me where that came from and what it means?
The "Are You Afraid?" thing started last year, when I wasn't on the U.S. Ski Team. There was one competition coming up. It was a two-day competition, and I had to win both days or I was going to be done competing and go back to school. I would get really nervous about it at night. I would be three months out from the competition getting nauseous at night because I was so nervous.
Then I saw this thing on Twitter one day with no context and it just said, "Are you afraid?" I just started thinking about it and it just stuck with me. To me, it meant are you afraid to succeed, are you afraid to reach these goals? Because sometimes it is easier to not try than it is to try and fail. So, to me, it was like, 'are you really afraid to fail?' Why are you nervous? All this is, is an opportunity. 
The mantra has stuck with me, but it has not really been how I have been living this season because the situations are different, and I feel like I'm trying to get a fresh spin on it. The "Are You Afraid?" served its purpose, for sure. This season I'm just trying to enjoy it and realize that it's the time of my life to get to travel the world and go skiing.
Casey Andringa's winning run from the 2018 Selections Event
Your younger brother Jesse Andringa made it on to the U.S. team for the first time this season. What has it been like having him on the team?
It's super fun. He's over there trying to sleep right now. He went to ski powder up in Hokkaido for the past week, and I went to Tokyo, so we weren't together for like a week and I think that's the longest we've been apart for at least a full year.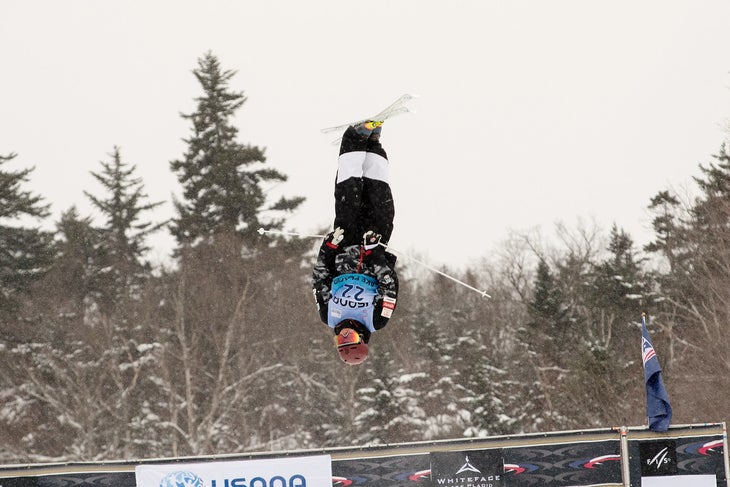 I know your dad was a NCAA National Champion hockey player, did he or your mom put any pressure on the two of you to do well in athletics growing up?
I don't know about pressure, they didn't really care if we did well, but they both loved sports. Jesse was a big soccer player and I played baseball and hockey. We really loved them but we both transitioned to skiing full-time pretty young. 
With skiing, it takes your entire winter up. My dad was pretty bummed we were doing a sport he couldn't coach us in anymore, but he found other ways to learn about it as much as he could. He became the ultimate rule book guru. If we ever had questions or needed advice on rules, he was the guy to-go to.
How are you able to fit in other hobbies besides skiing? I have heard you take some nice photos and even play in a band?
The photography thing is easy, because we go to such cool places that I started taking pictures three or four years ago. It was mainly because my dad wanted to see more pictures of the places I went. It just kind of spiraled more into an art form and it's a really easy thing to pair with skiing. 
In my spare time, I have started to work on old motorcycles. I'm not very good at it, which is why my Instagram says I'm a top 3 worst mechanic in Colorado. It's really soothing for me and it's nice to have something to look forward to on your time off from skiing to keep your mind busy. 
I'll tell you what, playing in a band is the most therapeutic thing ever, but our lead singer, Andre Hamm, lives in Salt Lake, so we don't get to practice very often. We call our band Salty, but we currently only get to practice about once every year and a half.
What are your plans after the ski season ends?
We'll be back March 4 for a week, and then we have nationals, and then I'm going to be hanging out back in Boulder, trying to fix those motorcycles.