A Globe-Trotting Pro Skier on the Upside to Pandemic Lockdowns
SKI caught up with Marcus Caston about skiing during the pandemic, the current backcountry skiing situation in Utah, and joining Sweet Protection.
Heading out the door? Read this article on the new Outside+ app available now on iOS devices for members! Download the app.
It's no secret that Marcus Caston is known for creating great skiing content. From his series "Return of the Turn" and numerous appearances in Warren Miller Entertainment movies, Caston's signature style can be seen in videos over the internet. Plus, he seems to land on the cover of every major ski publication every season, including ours. So how does a guy like that make a professional ski career happen when he's locked down because of COVID? SKI caught up with him about that, the current backcountry skiing situation in Utah, and joining Sweet Protection.
SKI: Looking back almost 10 months ago now, where were you when news of the Coronavirus pandemic broke? I thought I heard you were on a trip in Europe.
Marcus Caston: I was in Engelberg, Switzerland, but I was planning on coming home to Utah anyway, so I made it home on my regular flight just as things were getting crazy. After I got home I was supposed to head to Canada to film with Warren Miller, and then that didn't happen. There was this strange game-time decision and conversations where we were all wondering, "Are we going? What's happening? Should we wait a week to see how this ends up?" Obviously, we didn't go, so I ended up quarantining with my girlfriend and some friends up in Nordic Valley, which is an hour north of Salt Lake. They had a little cabin right on the ski hill, so we were able to get out and walk, and ski a little bit every day. 
SKI: What kind of conversations were you having with other skiers? Did it feel like the season was over, and so you couldn't get out and make the same kind of content you're used to?
MC: At the time we didn't know how long all of this would last. I'm not sure if I thought the season was over, but I definitely had the feeling that the type of content we could create would change. For me, I was really wary of putting myself in harm's way or where I might end up in the hospital and take a bed; those were the kinds of conversations we were having. So my focus switched from more traditional alpine freeskiing to uphill skiing, and I probably skied close to half a million vert, totally human-powered on that small little resort there. It wasn't something I would typically do, but I was putting in 5,000-10,000 a day. And of course it came down to finding money for different projects, but that didn't really appear.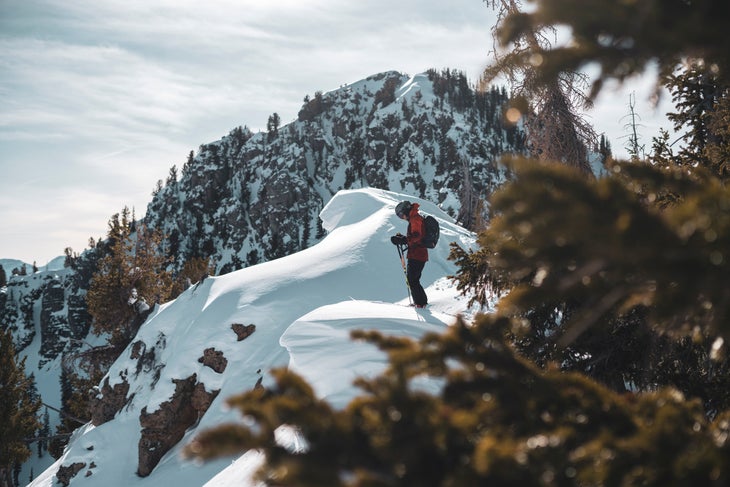 SKI: Did you enjoy that change of pace and routine? A lot of people have discovered silver linings throughout this experience or reminders that their normal routine was too hectic or too stressful.
MC: Actually I did, because I was able to find different aspects of skiing that I enjoy now. And it was nice to be home for once. I still have the itch to travel, but this is the longest I've been home in Utah for my entire life, basically. And this whole thing has forced me to get out and explore some of the places I might have overlooked close to home. And I know it's a strange thing to say because this has been so awful for so many people, but the only thing that has changed in my life is that now I have a good excuse not to go to parties.
SKI: And I think you also bailed a little bit on social media, right?
MC: Yeah, in the beginning. Part of the conversations at the time were about being responsible and not showing that you were going outside. You didn't want to be out there taking all of these photos and tagging everyone, and encouraging people to go do things that weren't safe. I don't feel like I was being irresponsible by just being out and going uphill on these groomers, but everyone handled the pandemic differently, and there were people out there taking risks that I would never take. And I'm sure some people thought what I was doing was irresponsible. I felt comfortable skinning up those groomers and actually it was kind of nice to have that time to yourself and just ski, not always feeling the pressure to post something.
SKI: Backcountry skiing has absolutely taken off during the pandemic, simply because it's safer for social distancing and more readily available than some of the traditional downhill resorts. What's your take on the increased popularity in backcountry skiing and any of the potential risks there?
MC: It's a good thing that more people want to get out and get some exercise, but I think people's perceptions of what backcountry skiing is can be somewhat off. There are some people who might think that backcountry skiing is all about skiing spines in Alaska, and, of course, it's not always that. I came from ski racing, and in that sport, you have this innate, sixth sense on the mountain that you can trust your intuition with the safety of the snow. But your ski ability far outweighs your knowledge for the backcountry. So if you spend three years in the backcountry, you should ski slopes that are the equivalent of your third year on skis. You can get in trouble skiing slopes in the backcountry that you wouldn't even think twice about in the resort. Your ability isn't the problem, but you can get really complacent thinking you're safe when you're not. It's a different sport—you should ski terrain that will not slide, and you just focus on having some fun in the mountains and making some wiggles.
SKI: What does your normal routine look like right now? Given that you can't really travel the way you might like, what are you working on?
MC: This fall I was able to look at some pitches I sent out over the years and look at some of the projects and ideas that I've had and wanted to do around home. I've never been able to make these things happen because I was always traveling, but there's a lot to do around here. I started filming for my web series "Return of the Turns," because we've been able to film around here and in the resorts. Right now the backcountry is a little sketchy because the snowpack in Utah hasn't been great, but I'm filming a tips and tricks series for Helly Hansen for people who are brand new to ski touring. It's kind of awesome because there are so many things that I've said I wanted to do over the years, and this is the year. It's hard to plan anything because we don't know what's going to happen, but if things change I could go to Europe in the spring, but I haven't really been thinking about that. Everything I've been thinking about is out west.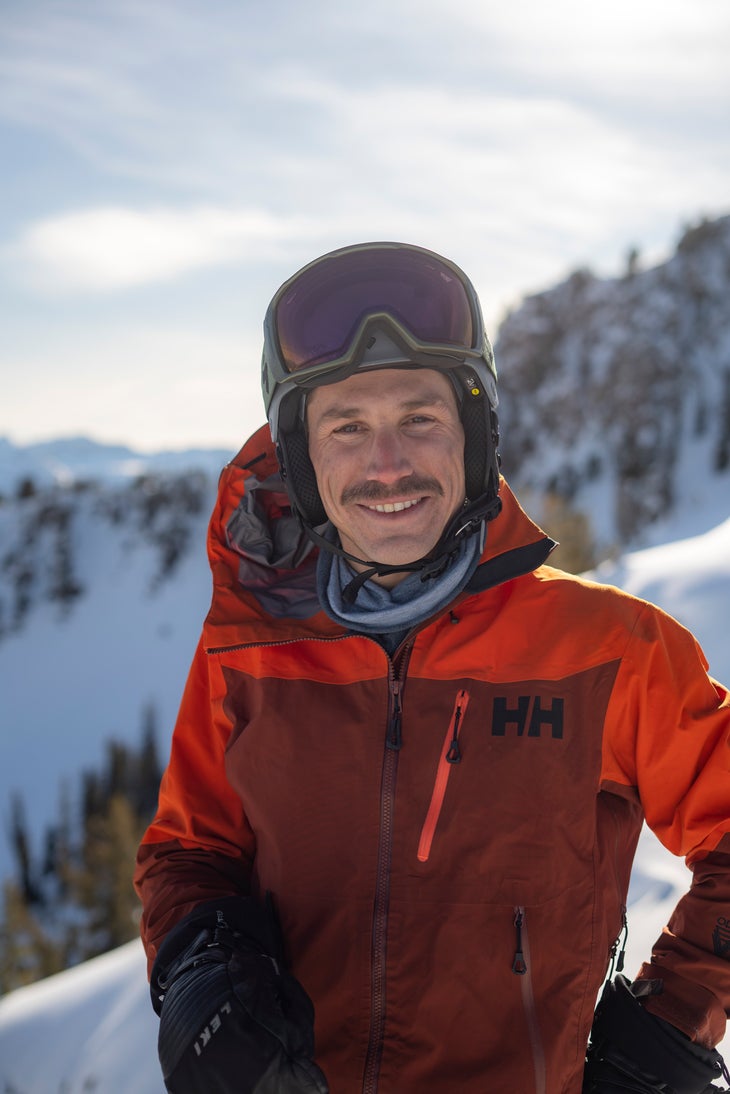 SKI: You recently signed a deal to join the athlete team at Sweet Protection. How did that come about and what's your relationship with Sweet?
MC: I grew up racing and I would always see Sweet Protection at the World Cup with all the Norwegians. I was a big Henrik Kristoffersen fan and that's where I first started to see Sweet, and I met (Sweet Protection Director of Sales and Marketing) Atle Enberget a couple of years ago. It's just really, really nice stuff, and for years I've been hoping to get on with them, and it finally came together. And some of the guys on their team—guys like Pep Fujas and Chris Davenport—are legends. I haven't reached out to them yet but I really hope this is an opportunity to work with them and learn a few things from them. And they have Lucas Braathen, who is the [expletive] man. My biggest goal is just to go skiing with him somewhere. I'm super excited.
Watch: Chasing Marcus Caston on The Snow Report Show
Jump to 4:29 to watch the full clip 
More Marcus Caston
Return of the Turn: Firebird
Marcus Caston Goes Old School
Clinic: Trench Town