Sitting Pretty
A horrific accident could have ended Muffy Davis's life at just 16. Instead, the Sun Valley native made sure it was just the beginning.
Heading out the door? Read this article on the new Outside+ app available now on iOS devices for members! Download the app.
When Muffy Davis was 15, she thought she had experienced the worst: she blew out her knee. But one year later, the talented teen who had risen the ranks of the Sun Valley Ski Team and been named to the U.S. Development Team was proven wrong. On February 18, 1989, Davis lost control during a downhill training run on Baldy, her home hill in Sun Valley, and went flying off course and into the trees. She hit the first tree with her back and the second with her head, her shattered helmet a testament to the force of the collision. She was rushed to the local hospital where her dad, who was the radiologist on call, read her X-rays that showed a severed spine. After an eight-hour emergency surgery, Davis woke up in the intensive care unit with her parents by her side and a doctor asking her to wiggle her toes.
"I thought, 'Move toes.' But they didn't move. That's when reality hit," recalls Davis. She was paralyzed from the chest down. "Before the accident, I remember thinking that as a ski racer there were two things that could happen to you: you could blow out your knee, or you could die. I didn't realize there was a life-altering alternative."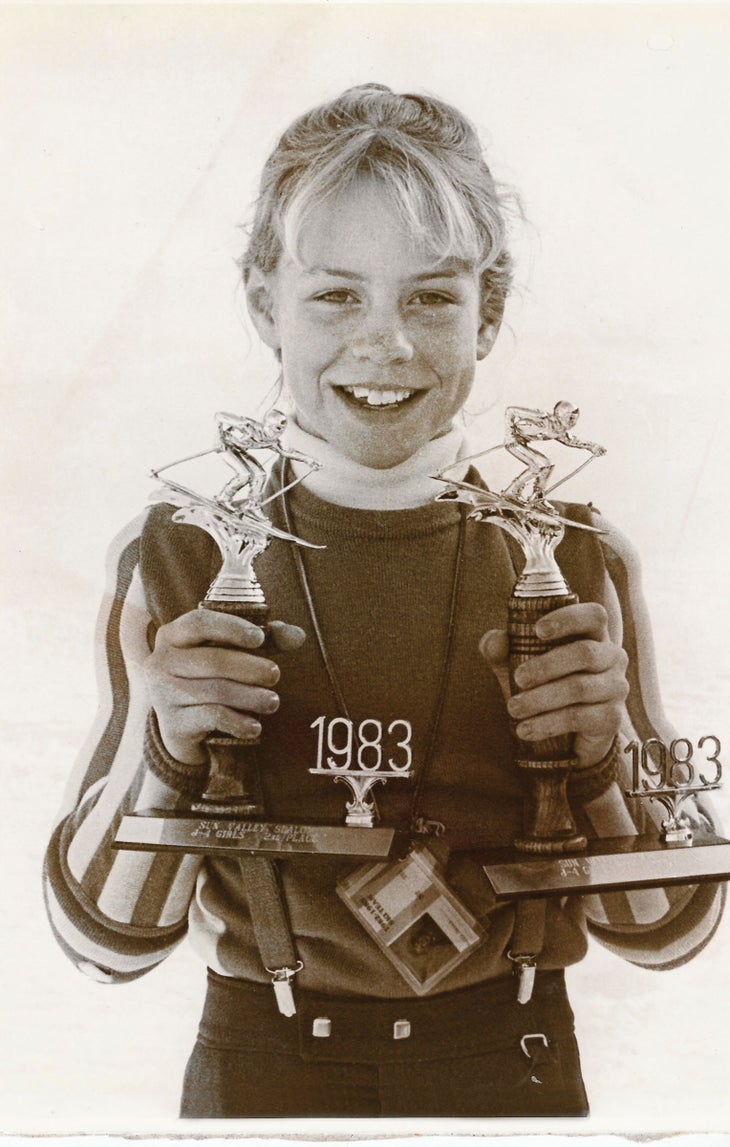 And alter her life it did, though not in the ways you would expect. The tenacious 16-year-old who had informed her parents at age 7 that she was going to be an Olympic ski racer wasn't ready to let go of her dreams. "I took all my competitive energy and set a goal to walk at my high school graduation," Davis remembers. Initially, the goal of walking took priority over returning to snow. "I had heard about adaptive skiing, but I said, I'll ski again when I can do it on two legs," says Davis.
But when the snow fell that next winter after her accident, Davis realized that the mountain was her retreat—a place she found peace—and she decided she needed to get back out there, even if it meant sitting in a monoski.
"It was anything but easy," says Davis. "At the time, my injury level—which is mid-chest—was quite high for adaptive skiing." Adaptive coaches didn't know what to do with her, so she attempted to learn by trial and error. "We did everything wrong. But I'd still go straight to the top of Baldy, which is not an easy mountain. I'd crash and burn; ski patrol would be called to haul me down. This happened for years," Davis recollects.
By the time Davis graduated from high school, she was ready for a break—from skiing, and from holding out hope that she'd walk again. She headed out to California to attend Stanford University, where she wouldn't have to think about snow. She pushed skiing out of her mind—that is, until her sophomore year, when she watched her childhood friend and rival Picabo Street compete in the '92 Winter Olympics on TV. "Seeing her at the Olympics made me want to get back to ski racing," she says.
Davis spent her remaining college years juggling her studies and trips to Tahoe's Alpine Meadows to dial in her monoskiing. After graduation, she returned home to "realize every parent's worst nightmare and go from Stanford to being a ski bum."
Ditching her plans for med school in favor of skiing full-time paid off.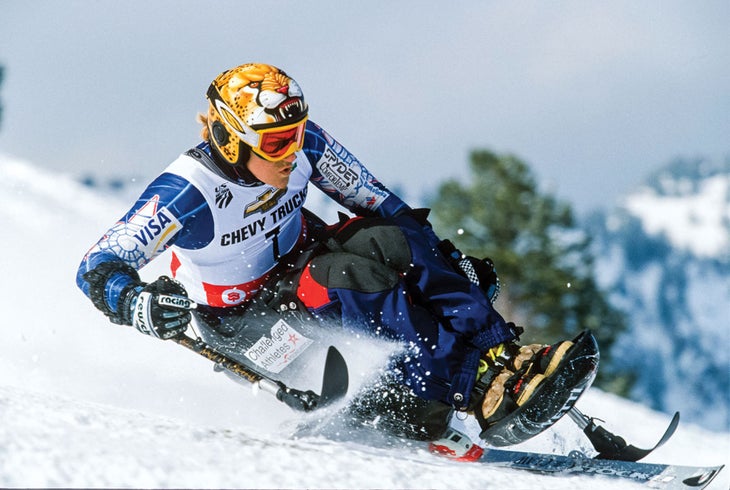 Having achieved her dream of becoming an Olympian in one way or another, Davis retired from adaptive ski racing, content to focus on her next big adventure: starting a family. She met husband, Jeff Burley, on a Grand Canyon adaptive rafting trip—Burley was a volunteer, Davis a participant. Their daughter Elle soon followed.
Never a fan of downtime, Davis took up handcycling as a way to get in shape after the birth of her daughter. What was meant to be a new hobby soon turned into Davis' most successful Paralympic bid yet: She went on to compete in the 2012 London Paralympics, where she won three gold medals in the sport.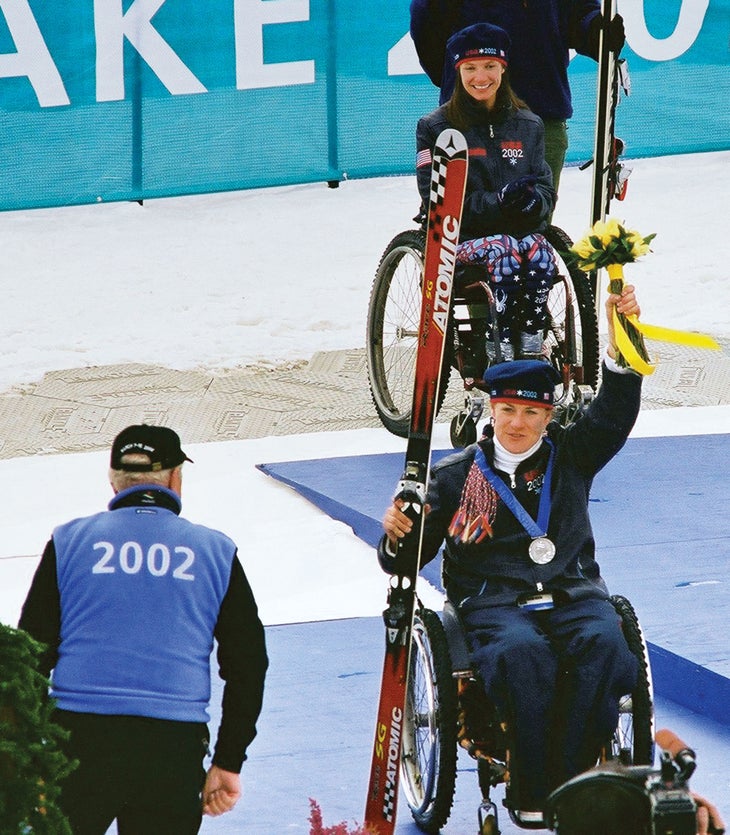 "I've just been so blessed," says Davis. She uses the word "blessed" often, but it wasn't just luck or a higher power that made her a successful Paralympian and handed her a seat in the Idaho State Legislature, where she has served in the House of Representatives since being elected in 2018.
"So much of opportunity is what you bring to the table," admits Davis. "They tell you this in the hospital—that disability doesn't change a person, it just highlights or magnifies certain personality traits. For me, I think it just magnified my tenacity and stubbornness."
"Frankly, I wouldn't trade anything," Davis continues. "Who knows, maybe I would have been an Olympian if the accident didn't happen, maybe not. But I am a Paralympic gold medalist. I've been able to have a daughter and a husband. I've traveled around the world, I've climbed to the top of mountains and dived to the bottom of the sea. My life isn't any different—I'm still the person that I think I was born to be."