In Defense of Arizona Snowbowl's $309 Lift Tickets
An MBA student and longtime skier lays out reasons why dynamic pricing is not only good for resorts, but for you, too. But do you buy it?
Heading out the door? Read this article on the new Outside+ app available now on iOS devices for members! Download the app.
I do not work for Arizona Snowbowl or their parent company; I don't even know anyone who works there. But, I live in Phoenix and I ski Snowbowl about half of my ski days, even though I do not love the resort.
Read the Original Story: The Ski Area That Broke the $300/Day Lift Ticket Barrier is Not One You'd Expect
That in itself gives a hint as to why their pricing is correct: Snowbowl is about 2.5 hours from Phoenix. It is the only ski resort that is a relatively easy day trip for Phoenician skiers. (There is one other reliable ski area about 3.5 to 4 hours away, but that's just over the line of a day trip for most people.) All other ski areas are 7-plus hours away (in other words, destination, multi-day trips). This means Snowbowl has a near monopoly on pricing for all the skiers who live in Phoenix. Out of those 5 million people, it turns out a lot of us want to escape the desert and enjoy the mountains—and a lot are willing to pay.
It's About Supply and Demand
Snowbowl is not even close to comparable in terms of terrain, snow, or amenities to ski resorts in Colorado and Utah. It's not pretending to be. If you live in Salt Lake City or Denver, you have dozens of incredible options within a 2.5-hour drive. This means these resorts cannot charge what Snowbowl can, even though they are definitely better. You can simply go next door if the price is too high or the crowds are too big. For Phoenician skiers though, there is no such choice.
It's simple economics: supply and demand. It is absolutely not expensive because it's better; it's expensive because it is the main supplier of the day-trip ski opportunity for 5 million people. And it's not competing with the destinations like Jackson Hole or Telluride, either; it doesn't even have resort lodging to speak of. That's a totally different market.
Who Pays the Window Rate, Anyway?
Secondly, very few people actually pay the walkup price of $309. For starters, kids under 12 are free, always. Even at the $309 price, if someone brings three kids, it's really just about $77 per person, definitely in-line with most other resorts. Also, it's "dynamic" pricing, which is just another word for demand-based pricing. You can beat the pricing hurdle easily by either buying in advance or skiing days that are off peak. 
For instance, as I look at next weekend, a lift ticket is $109; two weeks ahead, it's $89; three weeks ahead, it's $49. Weekday prices are as low as $29 right now. Obviously, demand increases the closer you get to the actual day, weekends are the highest, holiday weekends even higher, and a holiday weekend with fresh snow and great weather is the highest. Snowbowl's $309 walkup tickets were both on holiday weekends after a major storm and great weather. The perfect ski day, the highest demand, for 5 million people.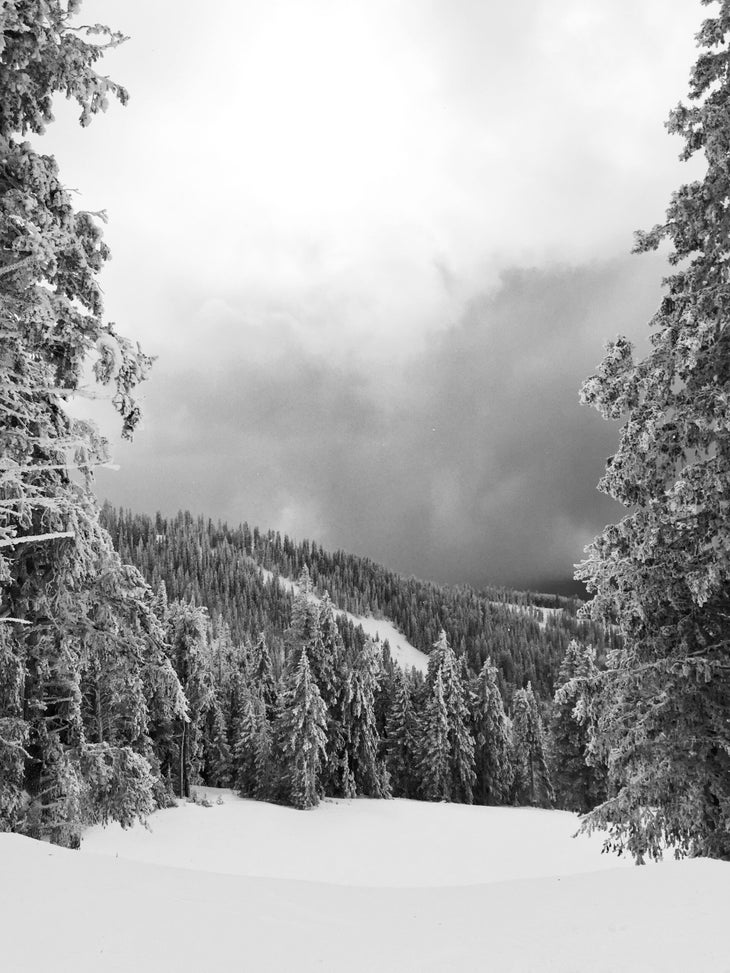 You may respond that it's the powder days you live for and you shouldn't have to pay more just because of the weather. That's a decent point, but most people serious enough about skiing to chase powder have some kind of season pass. And, to that point, Snowbowl has an extremely tailored season-pass structure. They have a weekday pass, a 4-day pass, a 12-day pass, and an unlimited pass, each with tiered pricing that favors seniors, teenagers, and young adults. Just like any other place, prices are lowest when you buy the season prior; highest when you're already in-season. I bought my first weekday pass at Snowbowl for $99.
Higher Prices Stem Overcrowding
Finally, you might argue that it's too high of a barrier to entry for new skiers. This is probably the strongest argument—ethically, not economically—against their pricing structure. But still, the resort is getting it right. Remember that Snowbowl serves 5 million people. The real problem they have is overcrowding. I have been there on peak days and frankly, it is not a good experience—parking lots fill up, lift lines are easily up to an hour long, and they don't seem to have enough resources to enforce speed and control limits on the reckless intermediates who show up on days like this. An advanced skier can escape to harder terrain, but the beginners are at the mercy of the crowds.
Flatly, it's not fun or safe for beginners when the demand is $309 high. When I'm looking at peak weekends, I purposely choose not to take my kids, because that pricing signals to me it's overcrowded. It does suck to lose a holiday weekend ski day, but as a dad and teacher, I am thankful for the pricing signal they give me. It would not have been a good day for my kids anyway. Beginners will also look at the pricing and say, "nah, not worth it." That day wasn't their day anyway. If someone really wants to learn, it is not hard to find another, less-crowded weekend and have a much better, much safer time. (Hint: Late spring is much less crowded and it's warm.) Everyone has their day.
Dynamic Pricing Is the Future
Dynamic or demand-based pricing is the smartest way to price lift tickets, and I completely agree with it. It's about time ski resorts caught up to the sophisticated pricing strategies that hotels and airlines use. Price is merely a signal of supply and demand, and it helps to ensure quantity is just right, which is something most resorts desperately need. You see viral videos of the massive lines at places like Vail, Jackson, and Breckenridge. They'd be wise to do the same so we can figure out just how crowded it's going to be on a given day.
But don't worry: The ski areas in the Wasatch and Rocky Mountains are not likely to get more expensive, but rather less expensive. Highly tailored pricing schemes like this actually drive prices down when there is true competition. As far as the economics go, you're probably paying too much for a brand-name resort in Utah and Colorado right now if you don't have demand-based pricing. 
Snowbowl only hit $309 because of its monopoly power over the day-trip crowd from Phoenix. I can't think of another resort with that kind of demand. The other resorts owned by the same company are nowhere near as expensive because they have closer competitors or more remote locations. Purgatory, for example, is usually around $100 even on a holiday weekend because it's far from everything, and it has similar competitors nearby.
Ask any economics professor. This pricing scheme is a good thing.
---
Ski dad and MBA student Justin Whitesides has been skiing his whole life, originally in the Pacific Northwest, then in Colorado before moving to the Phoenix area. He takes as many ski trips back to Colorado as he can, and prefers supporting smaller, independent ski areas over the megaresorts. The views expressed in this op-ed are his alone.