Blizzard Firebird HRC (2020)
2020 Men's Performance Carving Ski
Brand:

Blizzard

Model: Firebird HRC
---
---
Specs
Tip / Waist / Tail (mm)
126-76-107
Lengths (cm)
158, 166, 174, 182
Quickness / Maneuverability
4.18 / 5
Hard Snow Performance
3.54 / 5
Crud Performance
4.64 / 5

Using C-Armor and C-Spine technologies, the newest, wide-bodied addition to the Firebird family reigned supreme in the carving category for 2020. Testers gushed about the HRC's dominant stability at speed and hard snow performance while appreciating the relatively wide 76mm waist in crud and the HRC's multi-radius sidecut.
STRENGTHS: Stability at Speed, Hard Snow 
WEAKNESS: Forgiveness
Shop Talk 2020: Blizzard Firebird HRC
Video not displaying correctly? Watch it here.
Awards for the Blizzard Firebird HRC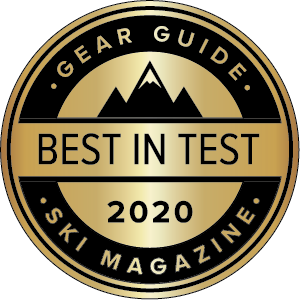 See all of SKI's Best in Test skis for 2020