HEAD Kore 93 (2019)
2019 Men's All-Mountain Narrow Ski
Brand:

Head

Model: Kore 93
---
---
Specs
Tip / Waist / Tail (mm)
133-93-115
Lengths (cm)
153, 162, 171, 180, 189
Quickness / Maneuverability
4.27 / 5
Hard Snow Performance
4.45 / 5
Crud Performance
4.18 / 5

Gear of the Year 2019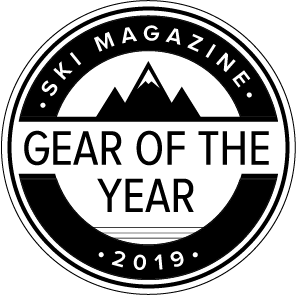 The Head Kore 93 is the ultimate one-ski option to tackle any terrain in any condition. While the wider versions of the Kore family are fantastic, there's no better version than the Kore 93—quite literally, as it won SKI Mag's Best in Test two years in a row. The Kore 93 carves like a racer, is light enough to use in the backcountry, and joyously devours powder, crud, groomed, and everything in between like a hungry dog presented with a plate of meat. 
See all of SKI Magazine's Gear of the Year Skis
Gear Guide 2019 – BEST IN TEST
Once again, the Kore 93 dominated this category. Showing off for testers, this ski could perform a variety of turn shapes at a variety of speeds in ways that can make intermediate skiers advance and expert skiers smile. Made with graphene, a Nobel-prize winning compound that is super light and strong, fused with a karuba wood core layered with KOROYD, this ski wowed testers in all conditions. 
Strengths: Versatility, Forgiveness
Weakness: Stability at Speed     
–
–