Salomon S/Max Carbon 130 (2019)
2019 Mens High Performance Boot
Brand:

Salomon

Model: S/Max Carbon 130
---
---
Specs
Gear of the Year 2019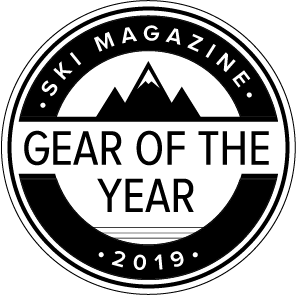 The iconic French ski brand is slowly allowing some of its forward-thinkingEuropean race technology to trickle into North America, and this boot is an awesome start. The shell and liner are both heat-moldable to make fitting easy, but the stiff carbon insert in the lower shell snugly cradles the lower foot, virtually eliminating energy loss between the leg and the ski while making this boot lighter than most other race-performance options. If the S/MAX Carbon 130 is a bellwether, then we have more high-performance Salomon alpine products to look forward to in the coming years.
See all of SKI Magazine's Gear of the Year ski boots for 2019.
Gear Guide 2019
Salomon's brand-new high-performance frontside boot made testers do a double-take on what brand they were wearing. Every tester remarked on the S/MAX's minimal weight and energetic responsiveness on snow. Salomon's completely heat-moldable shell and liner setup is a touch more upright than others in the category, giving it potential to be an all-mountain option for strong skiers.
See the best Men's High Performance Ski Boots for 2019 here.