Scott SuperGuide Freetour (2021)
2021 Gear of the Year Backcountry Ski Review
Brand:

Scott

Model: SuperGuide Freetour
---
Specs
Tip / Waist / Tail (mm)
134-104-122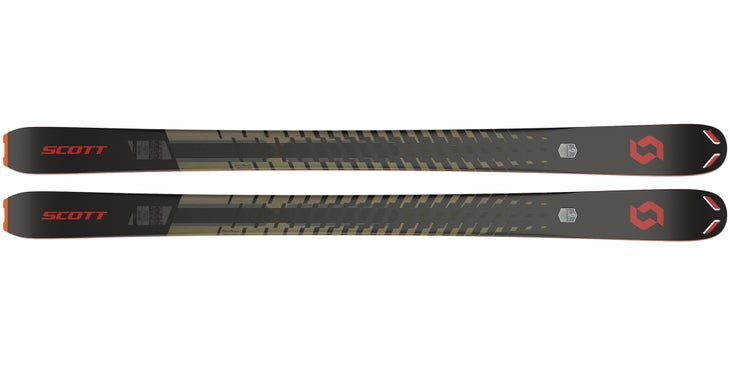 Scott releases an entirely new line of SuperGuide backcountry skis this season, and they are all a massive step forward for the brand. With an uphill-friendly weight and perhaps the best downhill performance of any Scott ski in recent memory, the line's flagship SuperGuide Freetour is particularly impressive. The key is in the ski's construction: The wood core comprises a blend of lightweight paulownia and sturdy beech, plus blended carbon and aramid laminates keep the ski lively and energetic without the jitters that some backcountry skis with carbon are known for. The Freetour's well-behaved materials are perfectly suited to its progressive three-radii sidecut, which allows the ski to perform dynamic turn shapes that can quickly and comfortably adapt to different terrain, snow conditions, and speeds. Given the freeride-specific design of the ski, however, the SuperGuide Freetour begs to be taken off-leash so it can run fast down steep, open terrain. Best of all, the construction and shape add up to perform harmoniously on-piste as well as in the backcountry, giving the Freetour a solid claim on the podium for backcountry-loving skiers looking for an everyday ski that can handle occasional chairlift rides, too.
WATCH: SKI Review – Scott SuperGuide Freetour Backcountry Ski
Video not displaying correctly? Watch it here.
Awards for the Scott SuperGuide Freetour

Check out more great backcountry skis