Stöckli Stormrider 85 Motion (2019)
2019 Women's All-Mountain Narrow Ski
Brand:

Stöckli

Model: Stormrider 85 Motion
---
---
Specs
Tip / Waist / Tail (mm)
129-85-113
Lengths (cm)
154, 161, 168
Quickness / Maneuverability
4.25 / 5
Hard Snow Performance
4 / 5
Crud Performance
4.06 / 5

Gear of the Year 2019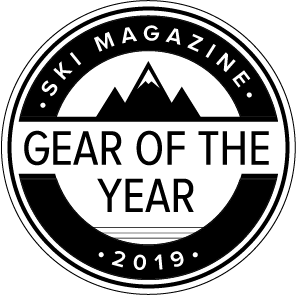 True, the all-mountain Stormrider 85 Motion features a poorly named women-specific flex pattern (Softflex) and tip rocker to make turn initiation easier. Sure, it's got a lightweight balsa-Pachaco wood core reinforced with Titanal that reduces swing weight. But ladies, don't be fooled: these female-friendly features in no way dumb this ski down—the Stormrider is an all-mountain charger eager to be driven hard and fast in bumps, crud, and on hardpack, and it won't tolerate a laissez-faire attitude. 
See all of SKI Magazine's Gear of the Year Skis.
Gear Guide 2019
Holy Stöckli! This ski rips so hard it should come with a warning label and a free helmet. It's humming with potential energy that tore trenches all over Deer Valley's Empire Canyon. It's built with a responsive, lightweight wood and fiberglass core that will eat up whatever you throw at it—provided you're in the driver's seat (it doesn't tolerate skidders). This ski makes mounds of frozen ocean feel like plowable pillows of fresh. Handmade by Swiss engineers—and man, can you feel it. 
Strength: Versatility, Hard-Snow Integrity 
Weakness: Forgiveness 
–
–