Völkl M5 Mantra (2019)
2019 Men's All-Mountain Wide Ski
Brand:

Völkl

Model: M5 Mantra
---
---
Specs
Tip / Waist / Tail (mm)
134-96-117
Lengths (cm)
170, 177, 184, 191
Quickness / Maneuverability
4 / 5
Hard Snow Performance
4.27 / 5
Crud Performance
3.95 / 5

Gear of the Year 2019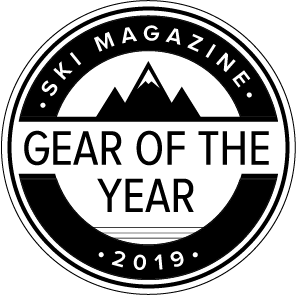 The fifth generation of this iconic Völkl ski wins highest praise because it's easier to ski than ever. Former racers and expert Mantra fanatics will love this ski even more than previous generations thanks to the return of camber underfoot and reliable damp performance at speed, while intermediate and advanced skiers can get in on the fun thanks to a modified top sheet of Titanal, well positioned tip rocker, and a carbon insert in the shovel that add playful life at moderate speeds. This ski will definitely make the cult of Völkl grow. 
See all of SKI Magazine's Gear of the Year Skis for 2019

Buy now on Amazon: Völkl Mantra M5
Gear Guide Review 2019
Völkl made the fifth generation of the Mantra slimmer, reintroduced traditional camber but kept rocker in the tip and tail, and modified the top layer of metal above the wood core by making a Titanal frame. All this plus a carbon insert in the tip, and testers found the new Mantra to be a very capable freeride charger, but smooth enough that intermediate and advanced skiers could use it to kick their skiing up a level. 
Strengths: Versatility, Quickness
Weakness: Flotation     
–
–