Affordable Backcountry Gear That Isn't Cheap
Don't let your budget hold you back from getting into the backcountry. This gear is built to last and doesn't require a loan.
Heading out the door? Read this article on the new Outside+ app available now on iOS devices for members! Download the app.
Since you're here, we're going to assume you're relatively new to backcountry skiing and looking for a cheap and easy way into this rewarding yet expensive sport. If that's the case, welcome, your ski universe is about to expand exponentially.
But before you venture beyond the gates—the prerequisite warnings: Backcountry skiing is inherently awesome but inherently dangerous. You can mitigate backcountry risks posed by avalanches, unmarked terrain, and the elements by taking avalanche education classes and baby steps beyond the resort ropes. Baby steps include finding a mentor who knows their stuff in the backcountry and is willing to show you the way, as well as getting the necessary backcountry skiing and avalanche safety gear and learning how to use it properly.
We know that the cost of gear can be a major barrier to entry in this sport, so in an effort to get more skiers out into the mountains safely, we've listed some of the most budget-friendly backcountry gear on the market. The gear on this list—from transceivers and avy packs to backcountry skis and boots—is not necessarily the top of the line, but it does feature all the essentials, making it the best bang for the backcountry newb's buck.
Transceiver
Price range: $240-$400
Non-negotiables: 457 kHz frequency; 3 antennae; minimum of 50-meter search strip width; multiple burial indicator
BCA Tracker S
Price: $240-$300
This is a streamlined, intuitive avalanche transceiver that skips the bells and whistles that only snow safety professionals need without sacrificing performance. It's one step down from the BCA Tracker 3+ beacon, which includes upgradeable software and motion-sensing technology, but otherwise offers the same life-saving features: three antennae, multiple burial indicator, a big picture display, and a 50-meter search-strip width. It comes with a harness and batteries and offers the best value relative to performance.
Downside: Without upgradable software, you may need to upgrade your transceiver in a few years' time if and transceiver technology evolves. [$240, backcountryaccess.com]
Shop for the BCA Tracker S Avalanche Transceiver: REI | Backcountry | evo
Arva Evo5 Beacon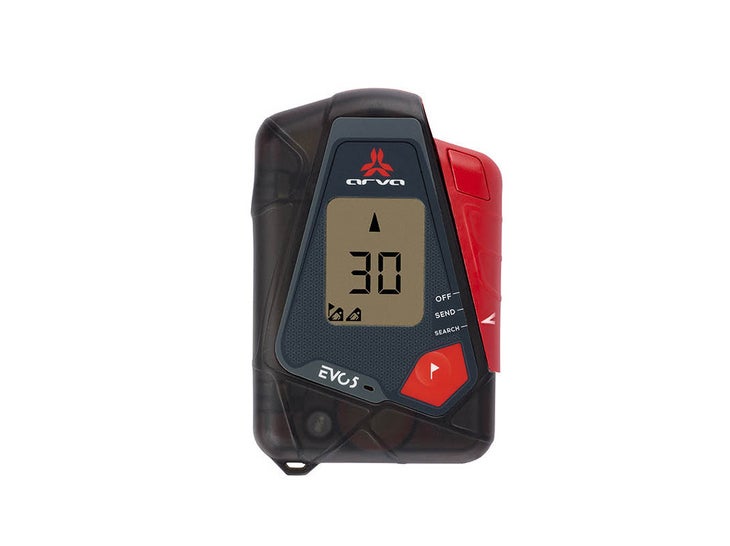 Price: $288-$320
The Arva Evo5 beacon is another great option for recreational backcountry skiers. Featuring an entry-level price point and user-friendly interface, this transceiver is one of the most compact on the market and will fit snugly in the pocket of your snow pants. It boasts three antennas, a 50-meter search strirp with, mark function, multiple burial indicator, and a U-Turn alarm—a helpful tool for searchers who find themselves way off the mark. [$288, arva-equipment.com]
Buy the Arva Evo5 Avalanche Transceiver: Backcountry | evo
Shovel
Price range: $40-$100
Non-negotiables: Aluminum, not plastic; collapsable; telescoping shaft
BCA B1 EXT Avalanche Shovel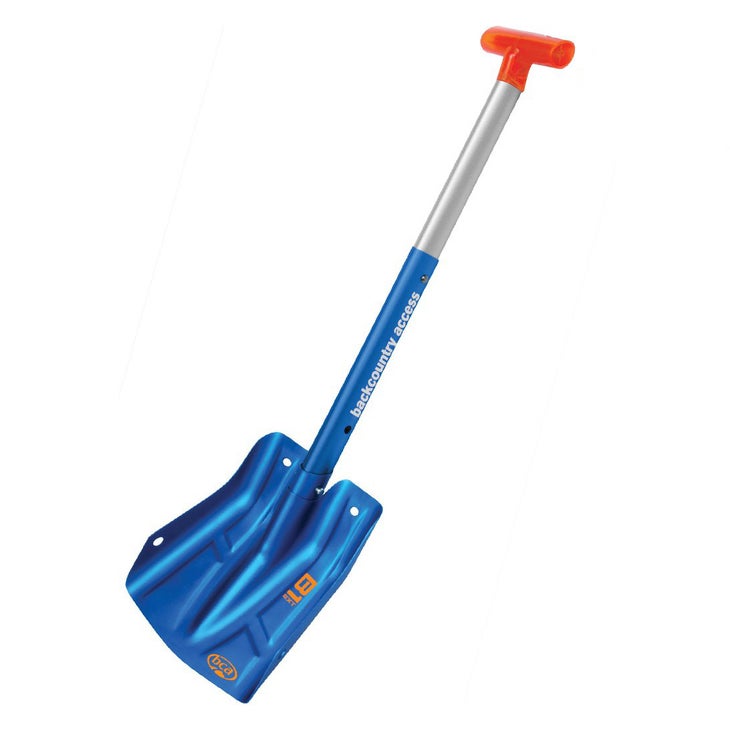 Price: $50
Extendable and packable, the BCA B1 EXT is everything recreational backcountry skiers need in an avy shovel. It's made from aluminum and features a straightforward blade without added design features that can make fitting it into the avy pouch of your pack an issue. At 1.3 pounds it's not the lightest shovel out there, but it's hard to beat the price point. [$50, backcountryaccess.com]
Buy now: REI
Avalanche Probe
Price range: $40-$50
Non-negotiables: At least 240cm length with clearly legible depth markings
Ortovox Alu 240 Quick-Lock Avalanche Probe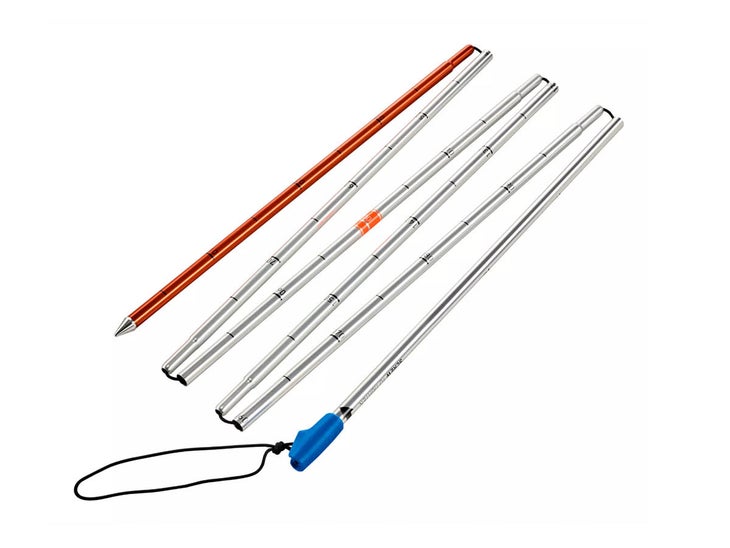 Price: $40
The biggest distinguishing feature between avalanche probes is length and locking mechanism. There's nothing more frustrating or stressful than a probe that doesn't deploy quickly or lock securely. The Alu 240 is Ortovox's rookie probe—it's a bare-bones probe that you can nevertheless count on thanks to its adjustable aramid tensioning and quick-lock system. It's only 240cm long, the minimum length you want out in the backcountry, but is made from aluminum and has clearly legible depth markers, which gets the job done on a budget. [$40, ortovox.com]
Shop for this Ortovox Probe: evo
BCA T S Rescue Package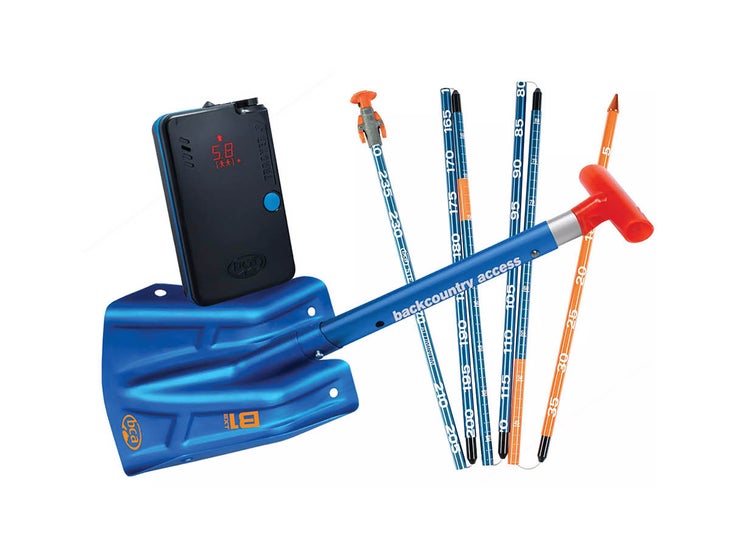 Price: $380-$385
If you are starting from scratch and need an avalanche transceiver, shovel, and probe, buying a complete rescue kit may be the most cost-effective way to go. The BCA T S Rescue Package includes the brand's Tracker S transceiver and B1-EXT shovel (both outlined above) plus the BCA Stealth 270 probe. [$380, backcountryaccess.com]
Get the BCA T S Rescue Package: REI
Backcountry Skiing Backpack
Price range: $100-$1,200
Non-negotiables: Enough volume to fit your avalanche safety gear and extra layers, water, etc.
Deuter Freerider 26L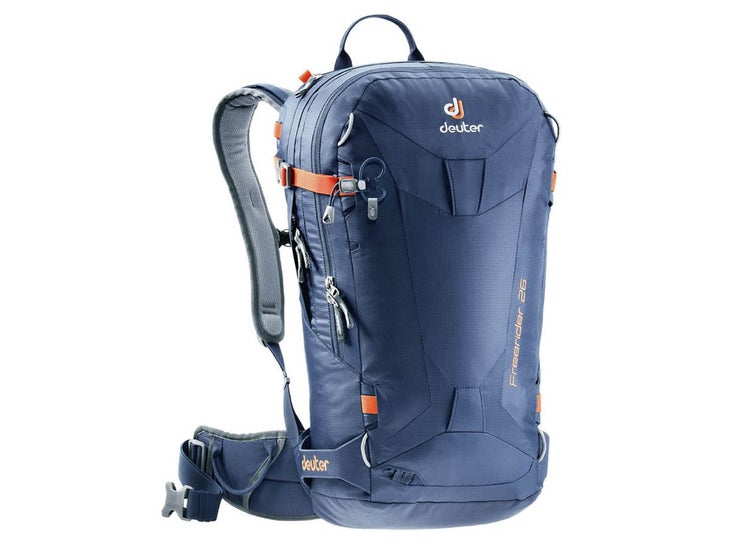 Price: $100-$120
You don't necessarily need an avalanche airbag to travel safely in the backcountry (though they are nice to have). If you can't spring for an avy bag, get yourself a dedicated backcountry skiing pack big enough to fit your avalanche safety equipment plus all the extras. The Freerider 26L is just big enough for day missions and includes a separate avy tool compartment, rear-entry back panel, ski-carry system, and even a removable, insulated sitting mat that you can enjoy lunch on at the top of your tour. [$120, deuter.com]
Shop for the Deuter Freeride 26L: Backcountry
Related: Best Backcountry and Touring Backpacks
Mammut Flip Removable Airbag 3.0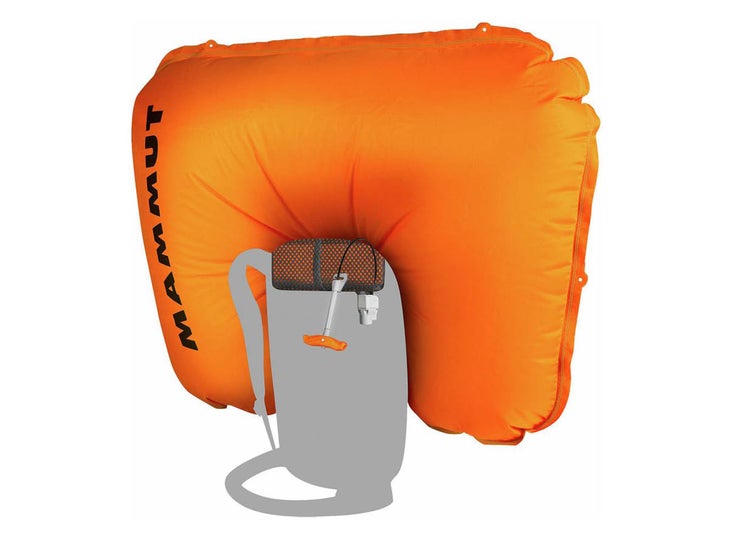 Price: $530
If you do want to invest in an avalanche airbag, the Mammut Flip Removable Airbag 3.0 is one of the more affordable options. Mammut's Removable Airbag System 3.0 (RAS) is an airbag that deploys via a compressed air cartridge (not included in the Flip pack). Whereas most airbag systems are built into specific packs, Mammut's RAS can be used with any RAS-compatible packs, including those offered by other brands. But the Flip Removable Airbag 3.0 is a lightweight backcountry pack featuring all the backcountry essentials plus the airbag. [$530, mammut.com]
Buy Now: Backcountry | evo
Backcountry Skis
Price range: $500-$1,200
Non-negotiables: Any skis can be turned into backcountry skis, but dedicated-resort skis tend to be heavy and weigh you down on the ascent while backcountry skiing. If you're committing to backcountry skiing, look for a lighter weight ski with a waist width that matches the type of snow conditions you're most likely to encounter in your backcountry areas (powder or frozen crud?)
Black Diamond Helio Recon 105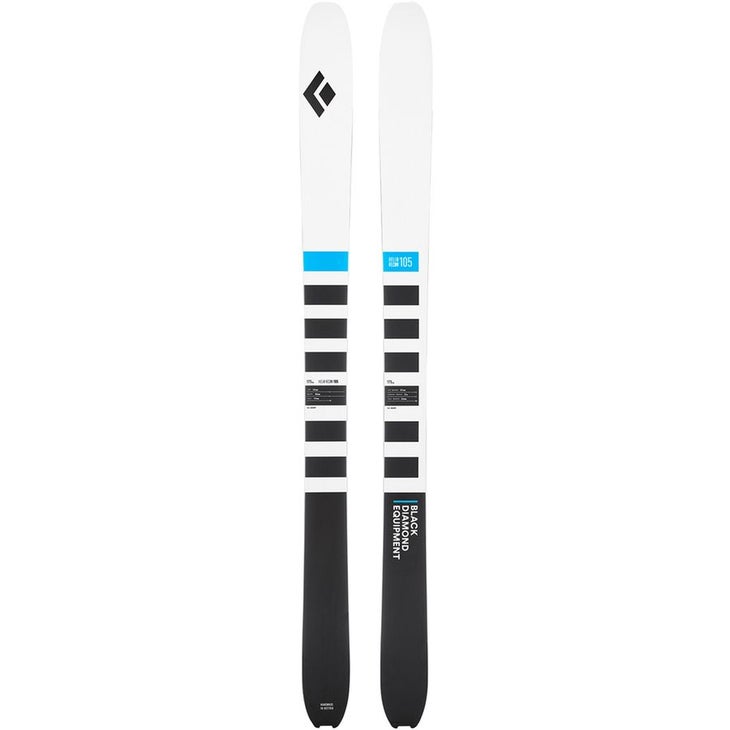 Price: $550-$670
If you're going to invest in backcountry-specific sticks, you can't go wrong with the Black Diamond Helio Recon 105. Though it's two seasons old now, it's still a great, lightweight ski that performs admirably on backcountry ascents and still rips the downhill in variable conditions thanks to its moderate waist width. If you have a few extra dollars (like $200) in your pocket, you could upgrade to the Black Diamond Helio Carbon 104, but the Helio Recon 105 gets the job done almost as well and is easier on the wallet. And if you don't need the waist width, check out the Helio Recon 95. [$670, blackdiamondequipment.com]
Shop online for the Black Diamond Helio Recon 105: Backcountry
Blizzard Zero G 95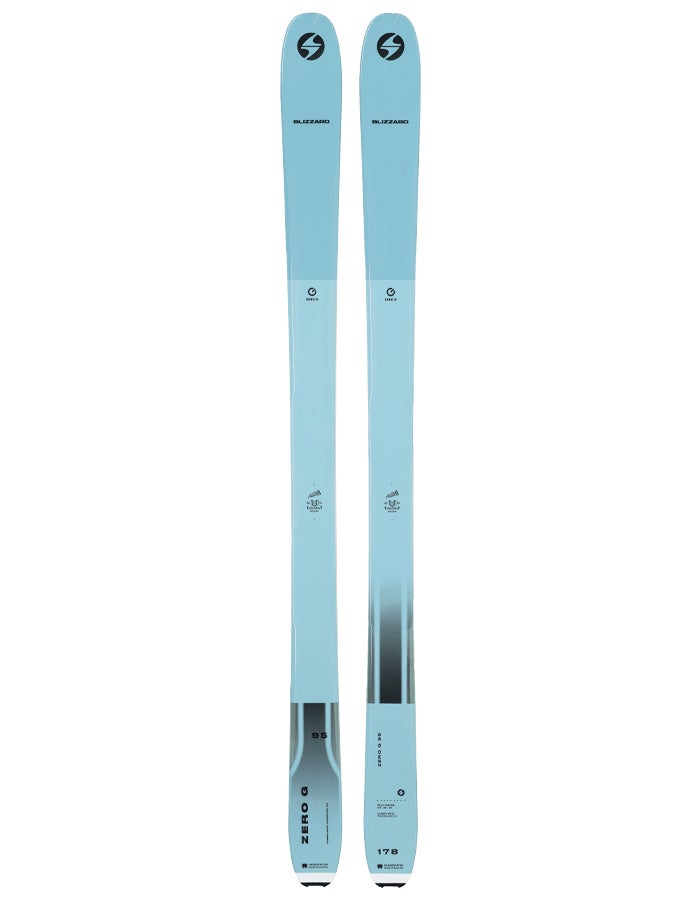 Price: $560-$700
You can trust Blizzard when it comes to downhill performance, but the Zero G 95 proves that you can also rely on the brand to make your life easier on the uphill. A slightly narrower backcountry option, the Zero G 95 is a great option for weight-conscious skiers who count overnight snowfall in inches, not feet. [$700 , blizzard-tecnica.com]
Shop for the Blizzard Zero G 95: Backcountry | evo
Related: 2020 Gear of the Year – Blizzard Zero G 95
Backcountry Bindings
Price range: $300-$700
Non-negotiables: Boot/binding compatibility; the right DIN for your weight and skiing ability
Salomon S/Lab Shift MNC 13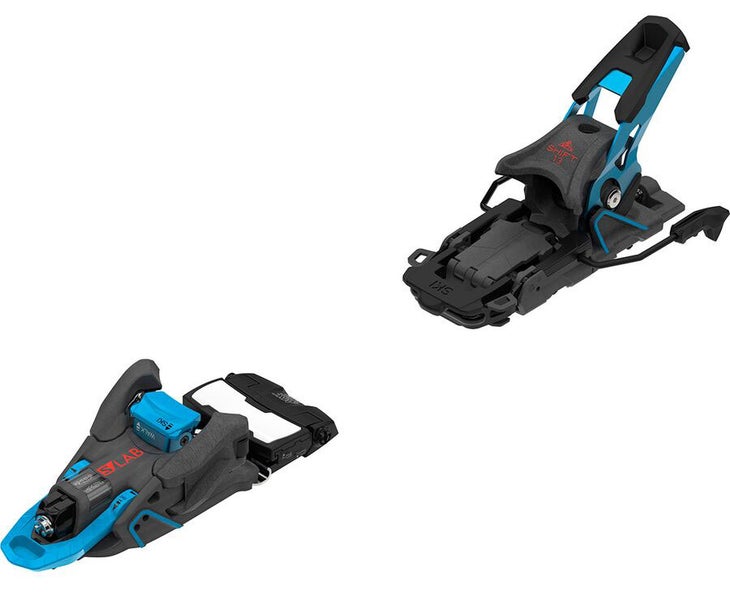 Price: $550-$600
Not for nothing has the Salomon S/Lab Shift MNC 13 binding taking the backcountry (and even some resorts) by storm. With tech-toe compatibility at a more affordable price than the Marker Kingpin, this binding has become many skiers' one-quiver binding. If you have ski boots with a tech toe, you can use these bindings for backcountry touring as well as in-bounds skiing thanks to a design that places as much emphasis on downhill performance as uphill capability. If you don't need a 13-DIN setting, go with the Shift MNC 10 to save some cash.
Buy the Salomon S/Lab SHIFT MNC 13: Amazon | Skis.com | evo | Backcountry | REI
Shop for the Atomic SHIFT MNC 10: Backcountry | evo | Amazon
Related: Can the Marker Duke PT Takedown the Salomon SHIFT as the Cool Kids' Backcountry Binding?
Tyrolia Ambition 10
Price: $280-$370
If you're on a shoestring budget and not sure yet how much you'll dedicate yourself to backcountry pursuits, go with a frame Alpine Touring binding. This type of binding can be used with your downhill ski boots (that don't have a tech toe) and is a solid choice for both inbounds and backcountry. The one caveat with these bindings is that to shave weight, Tyrolia built a more minimal toe and heel piece, which could be problematic for heavier, more aggressive skiers. The DIN setting only goes up to 10, which is fine for most recreational skiers, but on the low end for those who like to send it off cliffs. [$350, tyrolia.com]
Shop for the Tyrolia Ambition 10: REI | evo
Backcountry Ski Boots
Price range: $300-$900
Non-negotiables: Boot/binding compatibility; walk/hike mode
Tecnica Zero G Tour Scout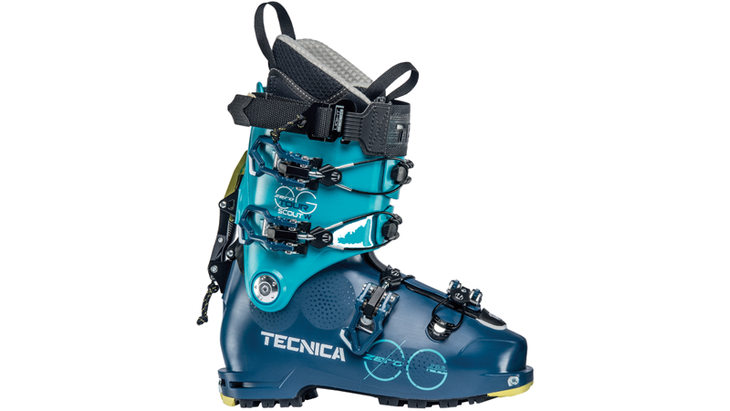 Price: $570 (On sale at evo)
Again, this boot is a couple of seasons old now, but it's still a good buy. Available in both unisex and women's-specific models, this boot places slightly more emphasis on touring than downhill performance, making it a lightweight option that nevertheless still holds its own on descents. With a 120 flex in the unisex version and 115 flex for women, it's geared towards advanced skiers. That said, we often find the flex profiles of touring boots slightly softer than advertised, so intermediates may feel right at home in them, too. [$800, blizzard-tecnica.com]
Shop for the Tecnica Zero G Scout: Backcountry | evo
Dalbello Lupo AX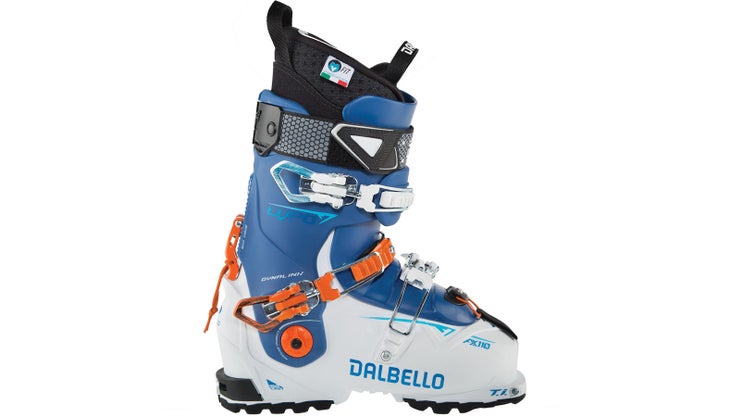 Price: $440-$600
An affordable cabrio shell option, the Dalbello Lupo AX is a great choice for men and women who need a higher volume option. With a 100mm-last and a flex profile range of 105 to 120, this boot is likely to fit many skiers out there and makes a great crossover boot between the resort and backcountry. [$600, dalbello.it]
Check out the Dalbello Lupo AX Options: REI | Backcountry | evo
Skins
Price range: $120-$200
Non-negotiable: Make sure your skins fit your skis well; select the correct length for your backcountry skis and cut the width of the skins down to the correct width of your skis, leaving just the ski edges exposed
Black Diamond Ascension Nylon Skins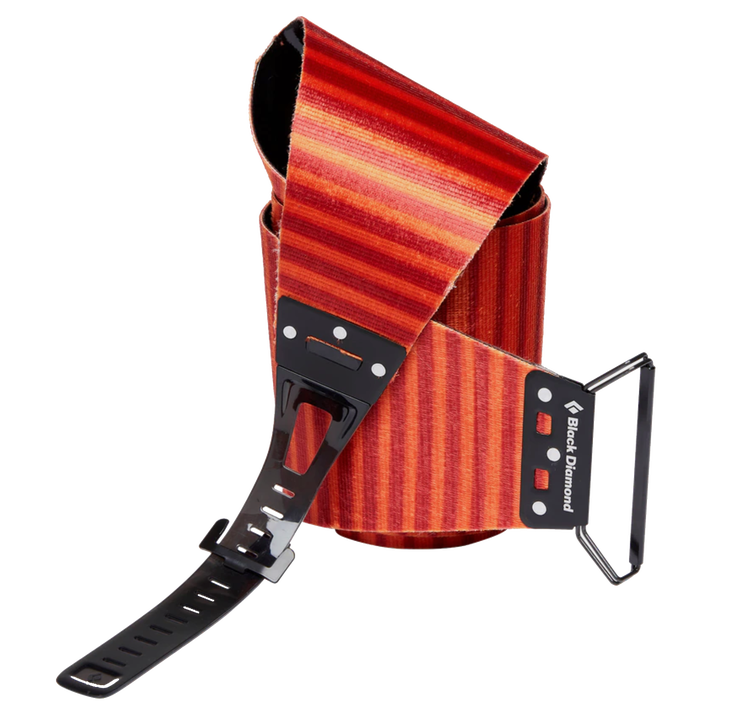 These skins are some of the most affordable on the market and offer great bang for your buck because they offer a good mix of glide and traction. Made from synthetic nylon, these skins are meant to last and come in a variety of length and width options, all featuring Black Diamond's patented adjustable tip and tail attachments. At 750g, they're not the lightest backcountry skins, but if you're on a speed mission, this article likely isn't for you. Be ready to whip out that credit card because fast equals light, and light equals expensive. [$170, blackdiamondequipment.com]
Shop now: REI | Backcountry | evo