Blurring the Lines
Longtime ski brands are branching out into the traditional "off-season," manufacturing bikes, packs, summer apparel, and more. Here's why.
Heading out the door? Read this article on the new Outside+ app available now on iOS devices for members! Download the app.
If you're like most skiers, you're not just a skier. As much as we dread doing so, when it's time to rack our skis for the season, dusting off the mountain bike, running shoes, and hiking pack becomes our silver lining.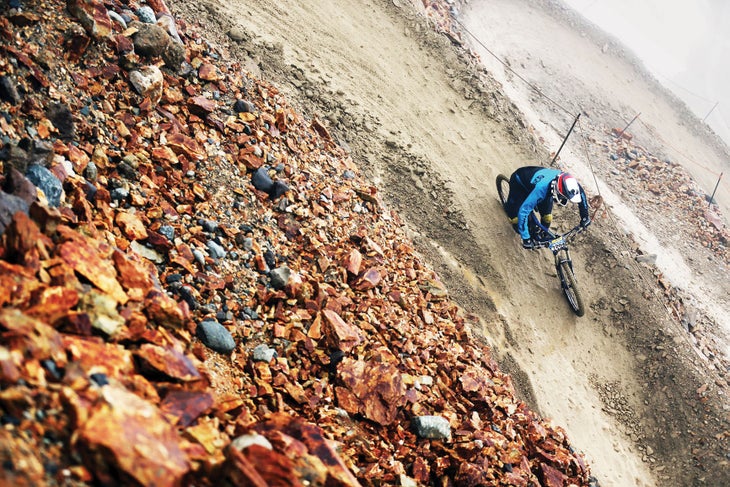 Which is why it makes sense that we're seeing some historically winter- centric brands diversifying into off-season sports as well. After all, brands making products for both summer and winter can keep loyal customers interested and engaged year-round. And with many ski areas receiving lighter than average snowpack in recent years and global temperatures ticking upwards, it's not surprising they see summer sports as a tempting market.
For example, Rossignol purchased the California-based Felt Bicycles in February 2017. While this is the largest investment that the 111-yearold French ski company has made in cycling, it's not the first: It acquired high-performance race bike and pedal manufacturer TIME Sport in 2015. With this new initiative, Rossignol is clearly making moves to deepen its existing investment in the cycling industry.
Both Felt and Rossignol are keen on pointing out that the purchase is not a merger, and Felt will remain its own company under the larger Rossignol umbrella. While you won't see names swap back and forth between the bikes, you can expect to see plenty of shared technology and insights from two dominant sports companies. The engineers at Felt, who are known for their expertise in trimming grams off already svelte carbon-fiber frames, will help Rossignol develop the expertise to succeed in a highly competitive market.
Using its already extensive list of retailers around the country, Rossignol will be introducing a bike line of its own. The frames, which will be Rossignol-branded and available in the States this spring, will carry over some of the award-winning technologies that Felt has pioneered over its tenure in the bike industry, but will also feature new construction and geometry. The lineup of 11 bicycles will include gravity-fueled enduro bikes, shorter travel all-mountain machines, performance hardtails, and a range of kids bikes for your little shredders.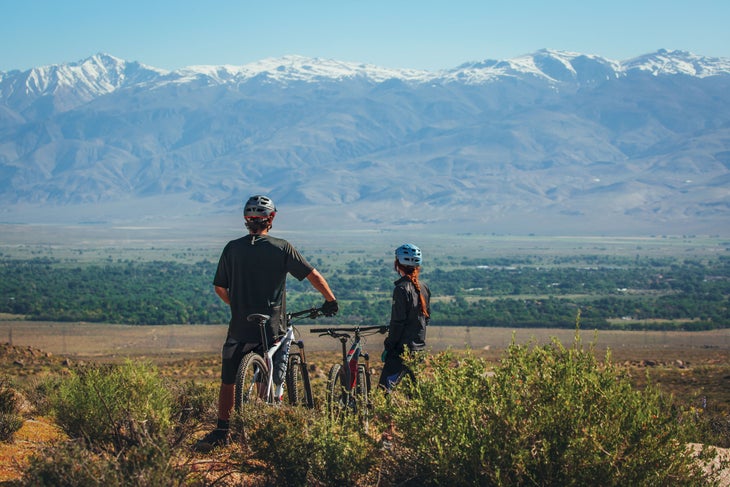 Rossignol is not the only company that has embraced the summer markets. Ski maker HEAD manufactures a line of branded bicycles for distribution across Europe and parts of Africa. K2 spent years also making their own branded bikes before pulling in the reins to re-focus the ski line just a few years ago. Then there is SCOTT, who makes not only an expansive offering of skis and bikes, but helmets, packs, technical outerwear, and accessories for both sports.
Let's not forget about the umbrella companies that own multiple sports brands geared towards separate seasons. Consider Amer Sports, which owns Salomon, Atomic, Arc'Teryx, and acquired Armada just this past summer. Under that tent are two highly respected bicycle companies, Mavic and ENVE, both makers of high-end wheels and carbon components.
The overall consolidation of the outdoor sports industry is likely to continue, and to good effect. Centralizing companies that have historically been dependent on weather patterns will not only allow brands to thrive in the off-season, but to build better, more innovative products by sharing capital and technology across brands.
Rossignol's acquisition of Felt and investment in summer sports will ultimately help anchor the brand for the coming years, making sure that when you walk into your local brick-and- mortar looking for their name, it's still on the wall—winter or summer.