DPS Skis: What's Their Story?
It's hard to find a ski company with a more cult-like following than Salt Lake-based DPS.
Heading out the door? Read this article on the new Outside+ app available now on iOS devices for members! Download the app.
If you've heard of DPS skis, you probably did so while riding the chairlift with a ripping skier flying the logo proudly on his or her feet. But if you've looked into buying some, you might still be suffering from sticker shock. How can a pricey brand garner such a cult-like following among notoriously thrifty ski bums? That ripping skier would sum it up in one (OK two) words: "Performance, bro."
To understand the DPS brand, you need to know its single biggest driving force namesake: founder and owner, Stephan Drake. DPS, an acronym for Drake PowderworkS, was founded in 2005, when Drake and engineering madman Peter Turner turned their friendship into a business partnership.
Drake maintained a passion for skiing from a young age, constantly wanting to push the limit of his own performance. With that, Drake says, came a desire to have the tools he needed to improve.
"The creation of a ski brand provided a single avenue in which I could both develop equipment and express the vibration of the whole pursuit. It's a natural profession for me given my passion for it—so here we are," Drake says. 
Get a discount: DPS Dreamtime
In the early 2000s Drake saw a gap in the design of skis—he wanted a ski that would float on top of powder. He sought to design a new and creative pow-specific ski, and ended up being at the forefront of serious technological advancement in the sport.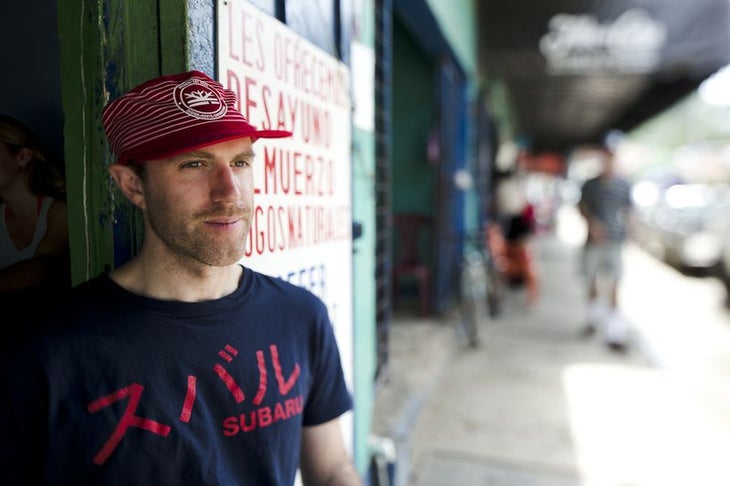 At around the same time, Shane McConkey was shaking up his own ski design—the Volant Spatula—with Turner, who eventually ended up joining forces with Drake to turn their outlandish dreams into reality, pioneering one of the first rockered skis ever made, the Wailer.
"When we started out, my friends and I were cultivating what was then a new style of skiing big mountains—and powder specifically. It was a relatively small, but pretty global club at that point. We were pushing the riding beyond the limits of the equipment available in that era, and living a really dedicated, all-consuming existence around the search for the perfect run and turn," Drake says. 
DPS Spoon and Carbon Technologies
The company didn't stop there though: In 2012, DPS unveiled another revolutionary pow-ski design–the Spoon. With a featherweight carbon and wood core and a convex, spoon-shaped base, the Spoon pushed the ski technology frontier even further. Other ski companies soon started to use similar technologies, proving that the groundbreaking idea was catching on. 
"Carbon had already begun to revolutionize the bike and sailing worlds, but it hadn't been employed properly in skiing before," says Drake. "All the dots started to connect, and we decided to pioneer the carbon ski project and combine it with a whole set of thinking in regards to shapes."
DPS maintains it is still the only company making skis with pure prepreg carbon fiber laminates, and while many companies claim their skis are carbon fiber, they are often only dry carbon laminates mixed with fiberglass in a wet layup.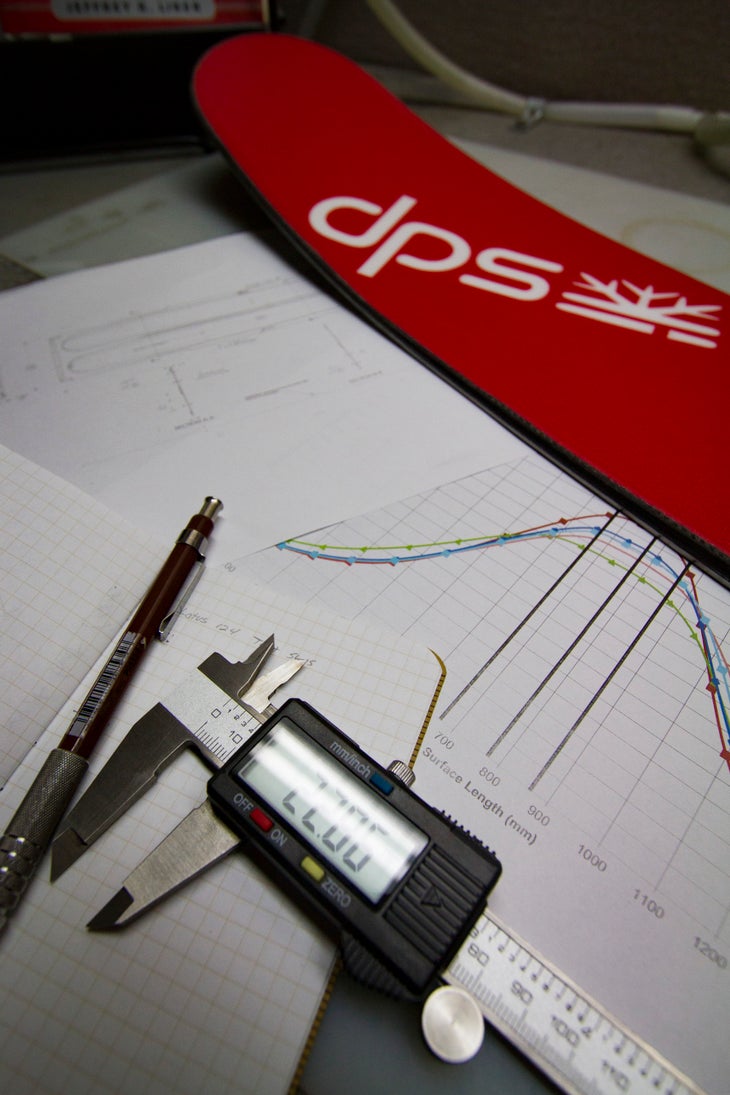 So what is it that merits one of the highest price points across the market? Well first of all, according to Alex Hunt, DPS's public relations manager, it comes down to the quality of material used. 
"Cost is not to be downplayed, but often it is secondary concern in our thinking—performance and design have traditionally come first," says Drake.
"Carbon gives the skis an infinite flex life," Hunt says. "The skis will feel the same on the 500th day skiing as they felt the first day you had them." 
According to Hunt, customers are so loyal, they're eager for each new announcement from the company. Specific models tend to have even more of a cult following. Hunt says word got out about the release of the Lotus 138 before the company had announced it to the public, and a flood of calls to the company with order inquiries ensued. 

Drake, when asked about the cult-like following of DPS skis, says, "It's a nice thing to hear and it warms the heart. Ultimately the search for perfect turn, for the perfect reality-bending run on perfect skis, is such a strong force. Those who enter into that great journey, like any other, appreciate a sense of community, or 'cult,' along the way," Drake said. "The people behind the brand and the skis themselves are on that same search and have that same obsession—so there is connection and melding between all points."
More from DPS: The Phantom Test
Looking towards the future, DPS is focused on creating a healthy and sustainable business with some exciting projects in the works. 
"We have some lofty aspirations with other products in the ski-sphere that will hopefully fuel more natural growth," Hunt says. "For example, we have been working on a ski boot for a number of years, and have some other big projects in the pipeline. The skis themselves are definitely on a constant upward evolutionary track. I am personally really excited about what the next couple of years will bring."
Originally published in April, 2017. It has since been updated for light grammar fixes, formatting, and the addition of hyperlinks.