The Best Ski Helmets and Goggles of 2022
Expert reviews on the best safety and performance features from the latest crop of helmets and goggles designed for skiers.
Heading out the door? Read this article on the new Outside+ app available now on iOS devices for members! Download the app.
Ski helmets and goggles are critical parts of anyone's ski attire for both safety and protection from the elements (not to mention style). Thanks to a healthy amount of competition in the marketplace, ski helmets keep getting better with features like MIPS and weight reduction tech, while ski goggles are packed full of innovative features to make seeing on the ski hill better than ever despite changing light conditions, moisture, and temperatures. Here are SKI's top picks for the year.
Section divider
Best Helmet and Goggle Combinations of 2022
Bollé Torus + Ryft Evo
MSRPs: Helmet $220; Goggles $170
After testing a goggle that changes lens tints by harnessing the power of the sun, we thought we'd seen it all. Then Bollé introduced the Torus goggle featuring Volt, a new lens designed using artificial intelligence to nail optimal color contrast for snow performance. Just a marketing ploy, you say? Sure, but the new toric lens is actually pretty sweet and offers high color contrast in a large field of view. Pair it with the new Ryft Evo lid, featuring a whopping 14 air vents while still offering MIPS protection, for a helmet/goggle combo that works together seamlessly.
POC Zonula Clarity Comp + Meninx RS MIPS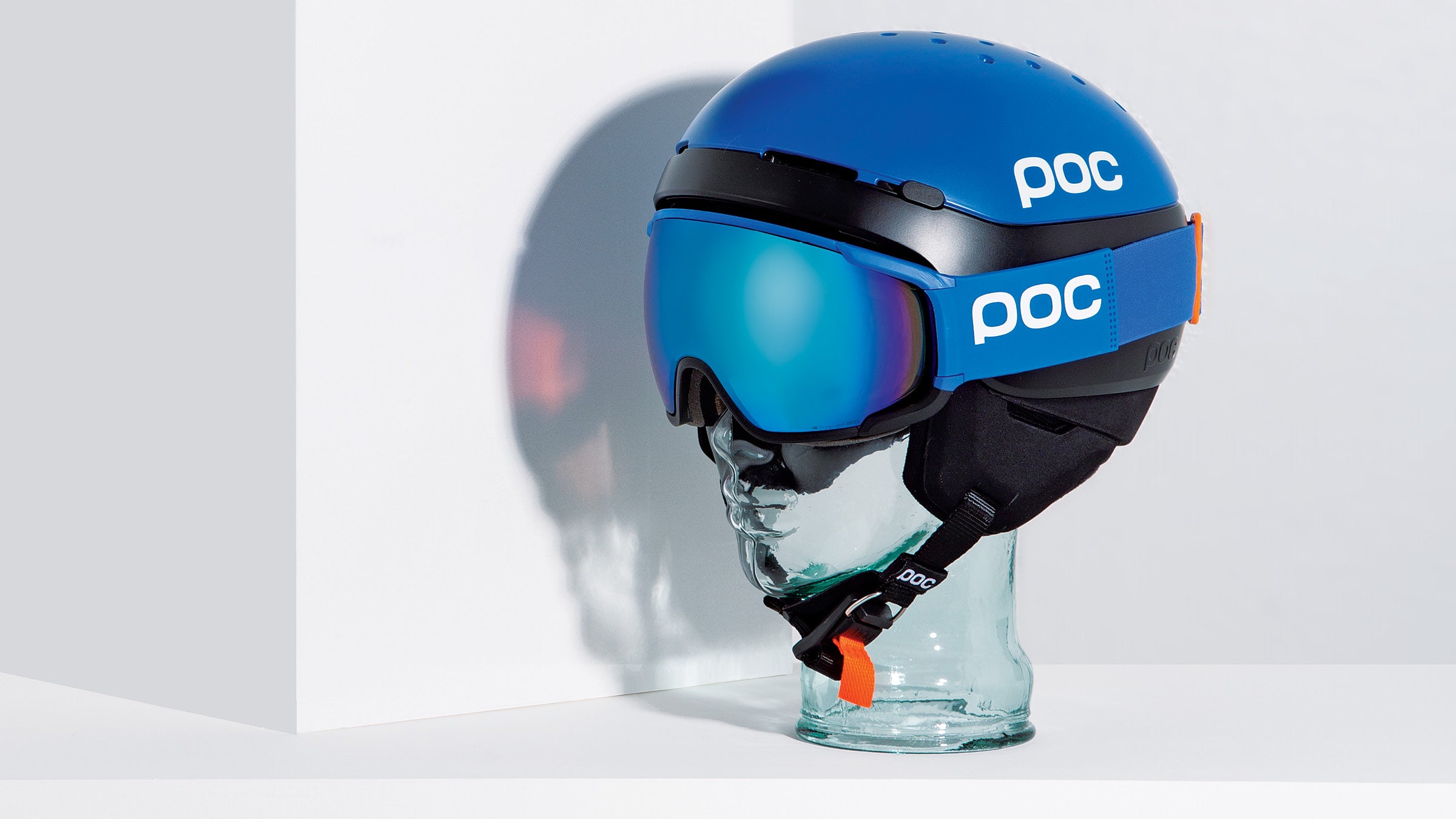 MSRPs: Helmet $250; Goggles $250
Technically speaking, all of POCs helmets are new this season since the brand decided to swap out its own proprietary brain protection technology for the industry-standard MIPS. But that's not all that's new in the Meninx RS. This is a whole new race-inspired model featuring a lightweight ABS shell with MIPS protection, adjustable venting, and removable ear padding. It looks pretty fly when paired with the new Zonula Clarity Comp goggle, made with bio-based materials and a toric lens shape. If light conditions change, just swap to the bonus low-light lens via the goggle's lens-change system.
Shop the POC Zonula Clarity Comp: REI
Buy the POC Meninx RS MIPS: REI 
Section divider
Best Helmets of 2022
Sweet Protection Trooper 2Vi MIPS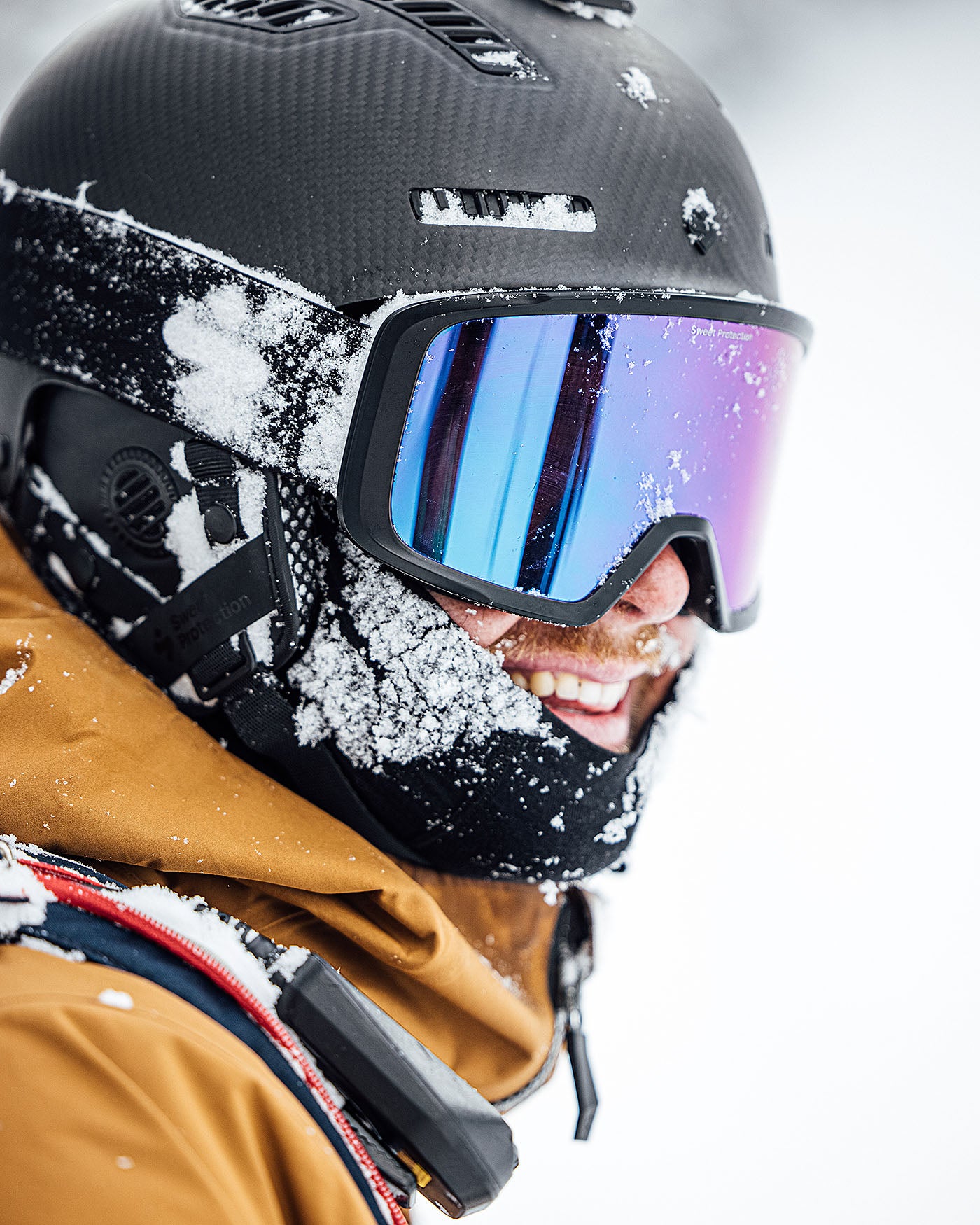 MSRP: $300
We love Sweet Pro for designing helmets that we trust to protect our brains, but do they have to be so heavy? With the new and improved Trooper, it looks like they finally got the memo. This old fave got a makeover from the inside out and is now even safer thanks to a new mono shell construction and brand-new two-layer MIPS system that better protects the brain against rotational forces sustained at low or high speeds. Now for the best part: All of this protection adds no extra weight; in fact, the new Trooper is now seven percent lighter. We'll take what we can get.
Marker Phoenix2 MIPS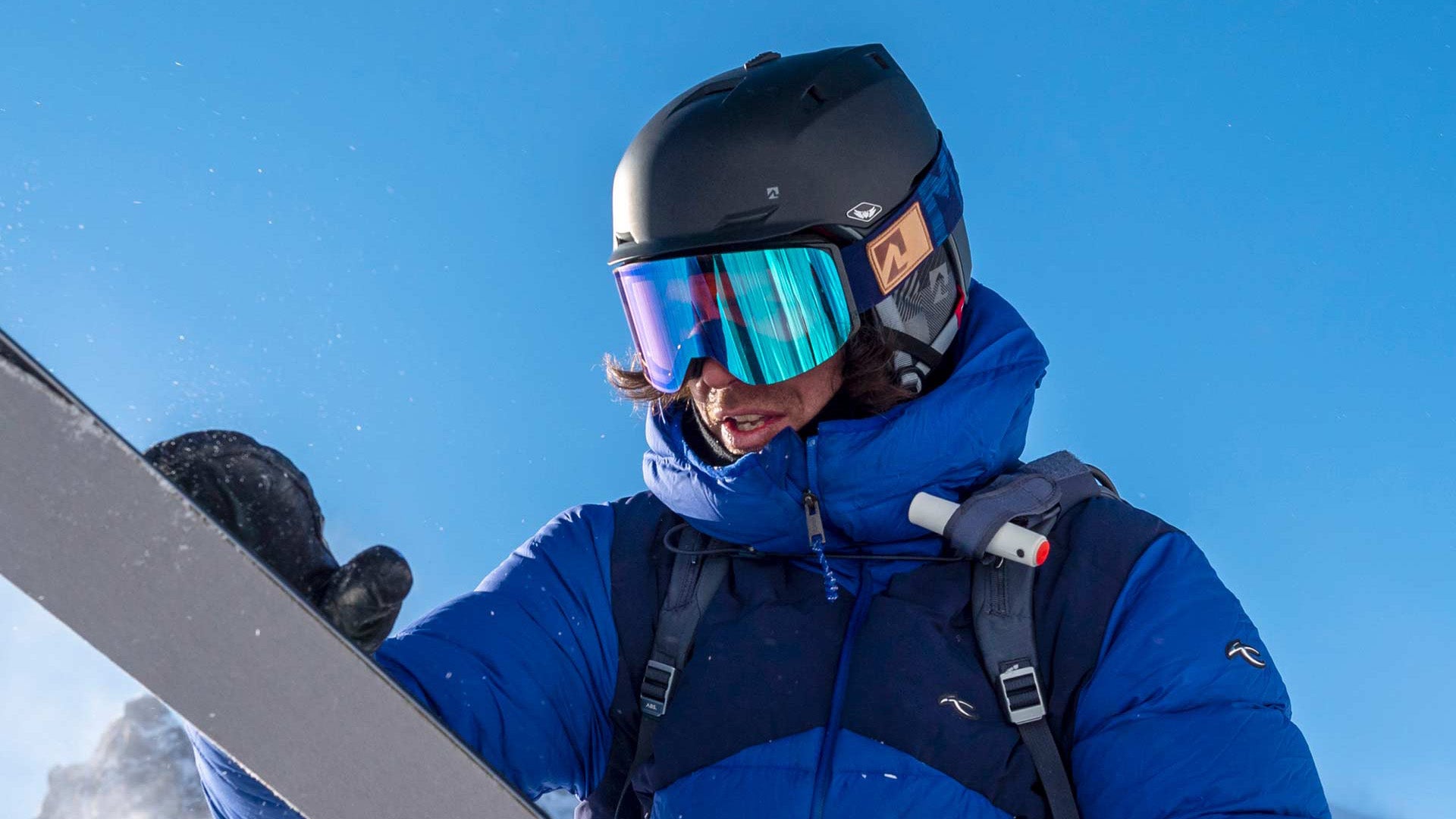 Marker took its top-of-the-line helmet and made it even better by adding MIPS to the brand's MAP technology that was already in place. The result is a helmet that not only breaks the mold in terms of looks but also in the safety and comfort departments. The Phoenix features an ABS/polycarbonate shell, two customizable and removable liners (so you can pick your warmth and comfort level), removable ear pads to switch into steeze-mode, and vents so you can dump heat when you're working for your turns.
Section divider
Best Goggles of 2022
Salomon Radium Pro Sigma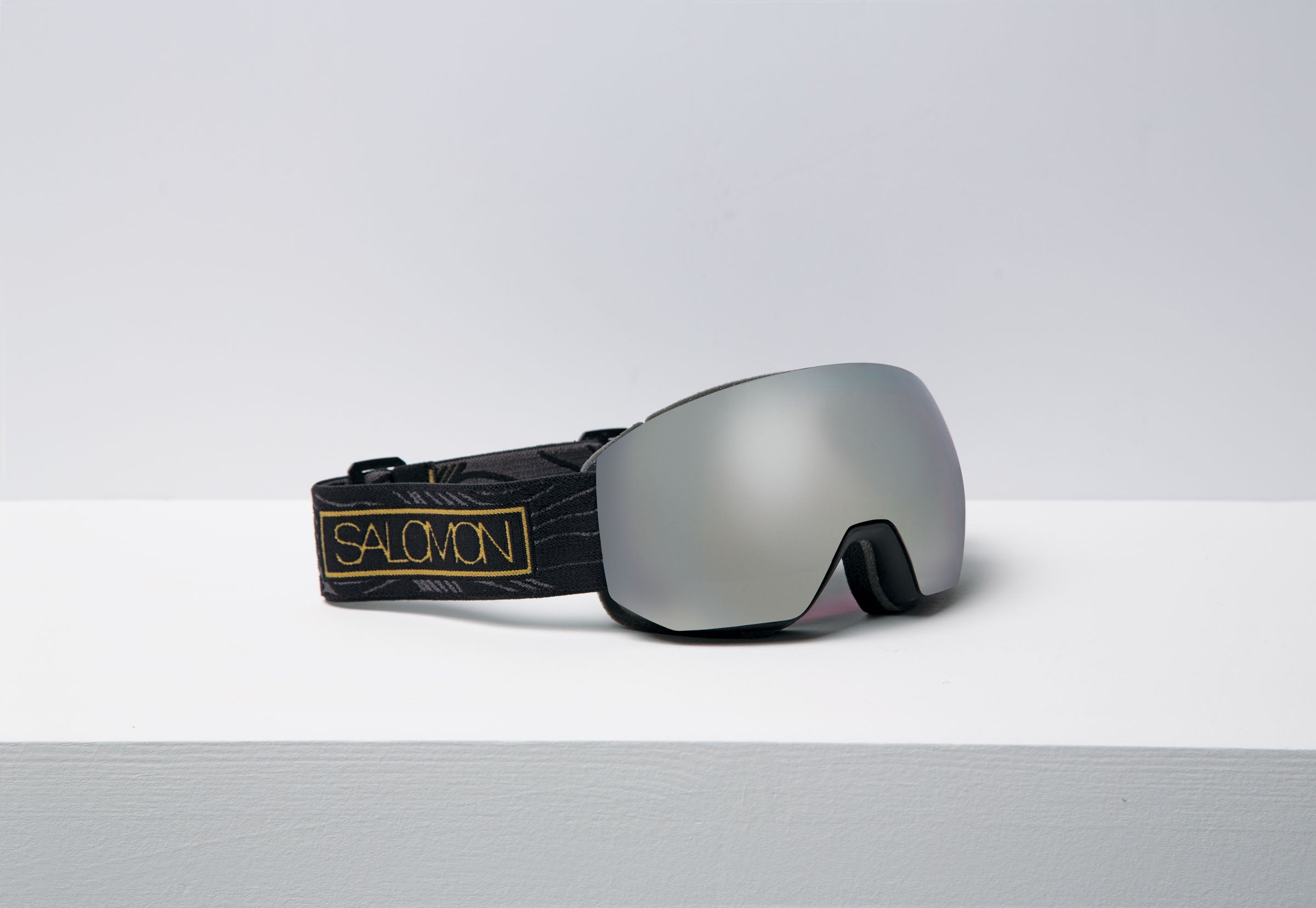 Salomon may not be known for protection wear the way it's known for its skis, but the brand actually puts out pretty sweet goggles and helmets. We like the Radium Pro Sigma for its snug fit. Something about the goggle's Adaptive Foam just makes it sit more comfortably against the contours of the face. Salomon's Sigma lens technology holds its own against the big names in the goggle space, and if you're not digging the lens for the day's conditions, just swap it out via the quick-change system.
Zeal Lookout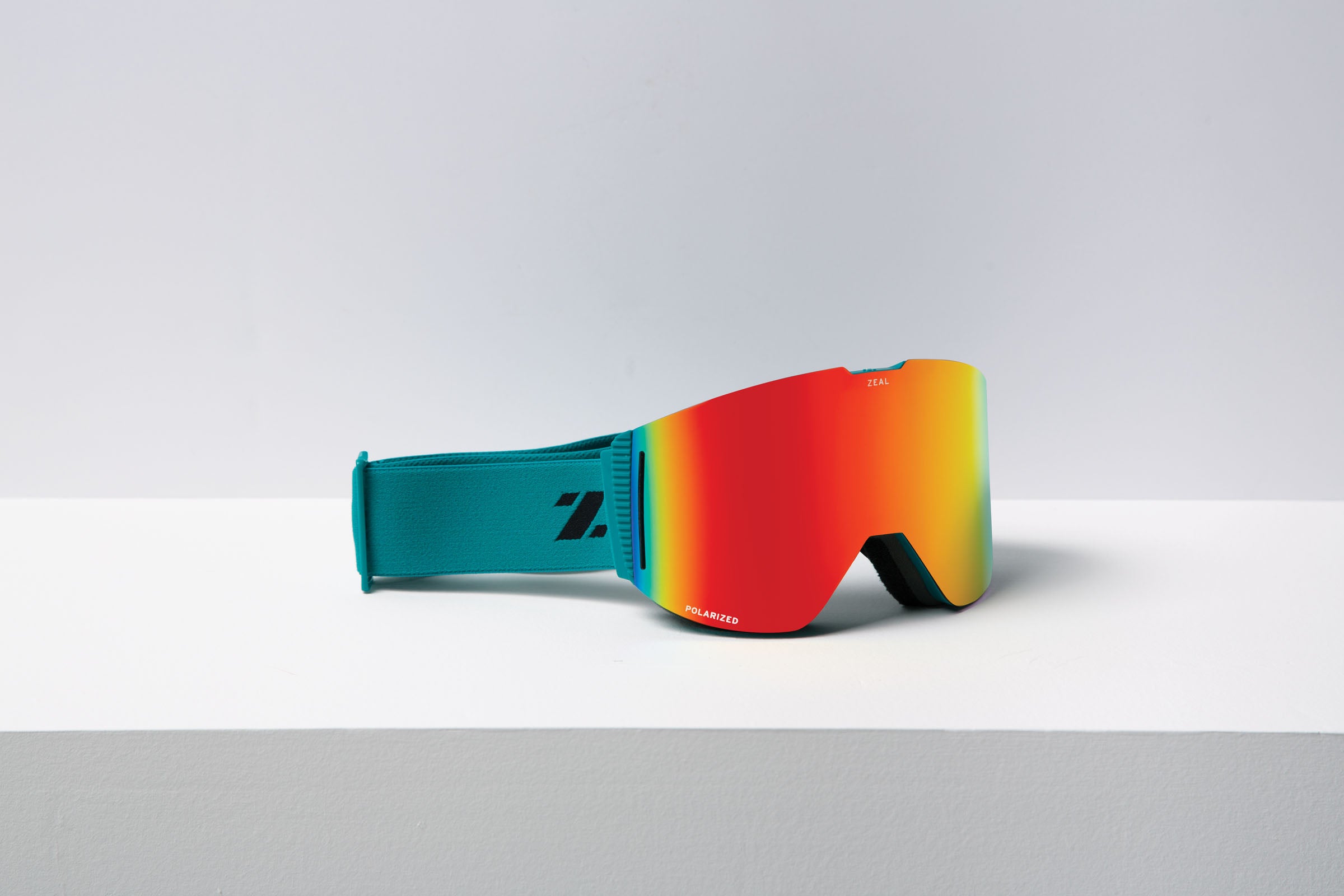 MSRP: $179–$299
Frameless designs and interchangeable lens systems are great goggle features, but they can be a pain in the butt when put together (if you've successfully changed lenses on frameless goggles without leaving paw prints everywhere, we applaud you). The new Zeal Lookout makes things easier by adding its tried-and-true Rail Lock lens-change system, which allows you to just slide the lens in and out of the frame via guide rails, to this fresh new cylindrical model. The Lookout also includes the brand's Observation Deck lens technology, which provides an expanded vertical field of view to help you spot landings and at least glimpse that 45-degree slope before it just drops off.
Shop the Zeal Lookout: REI
Giro Contour RS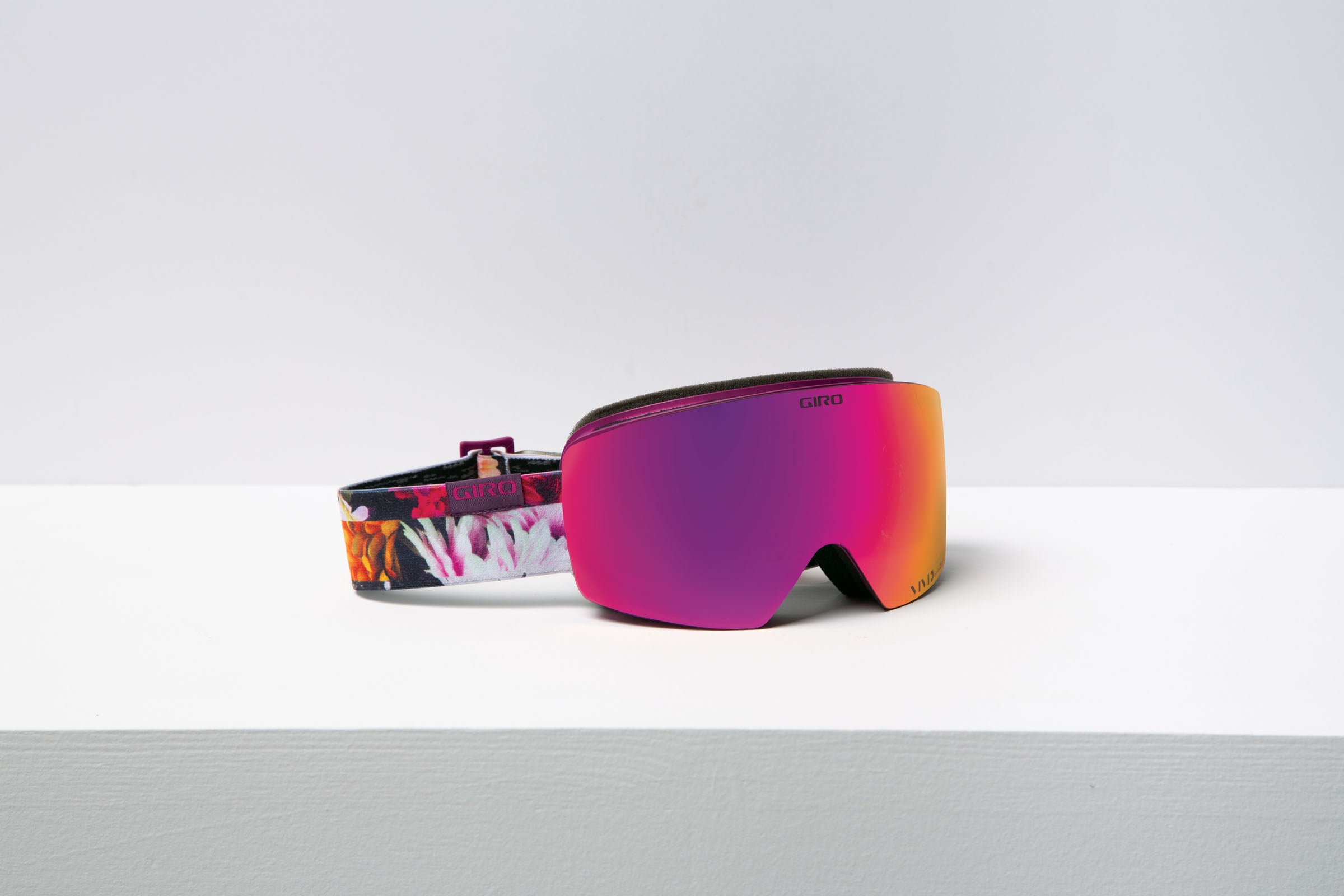 MSRP: $270
Here's a goggle that fits a smaller face like a proverbial glove. We loved the first iteration of the Contour, with its steezy frameless design and a toric lens shape with an expanded field of view. But the new RS (reduced size) model is a better fit for faces that tend to get swallowed up by oversized goggles. The Contour RS still features all of the same tech specs as the original version, including Giro's quick-change magnetic lens system, a low-light bonus lens, and EVAK Vent Technology to fight fog—you just get it all in a cuter package.
Buy the Giro Contour RS Goggle: Skis.com
Smith Proxy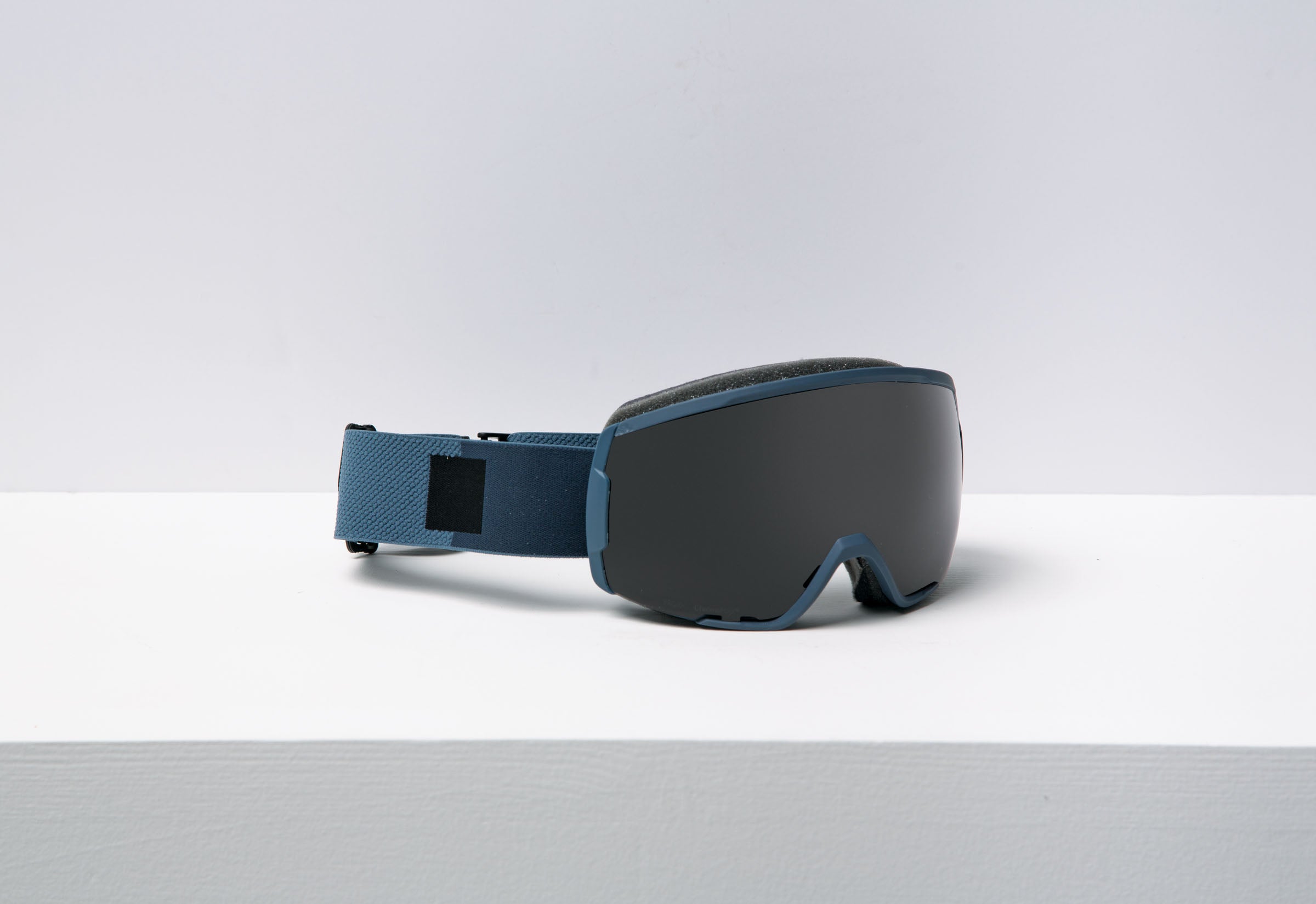 MSRP: $140-$160
This season, the big name in eyewear turns its attention back to spherical goggles with the new Proxy. But don't worry, it's not the ridiculously big face bubble we've come to associate with "spherical." The Proxy has a sleek frame and a low profile so it sits close to the face and doesn't balloon out from your helmet. It also features Smith's signature ChromaPop lens technology, anti-fog inner lens, and triple-layer face foam for added comfort and moisture-wicking. But here's the best news: With the Proxy, Smith adds another stylish, quality goggle with a more affordable price tag to its lineup.
Purchase Smith's Proxy Goggle: evo
Spy+ Legacy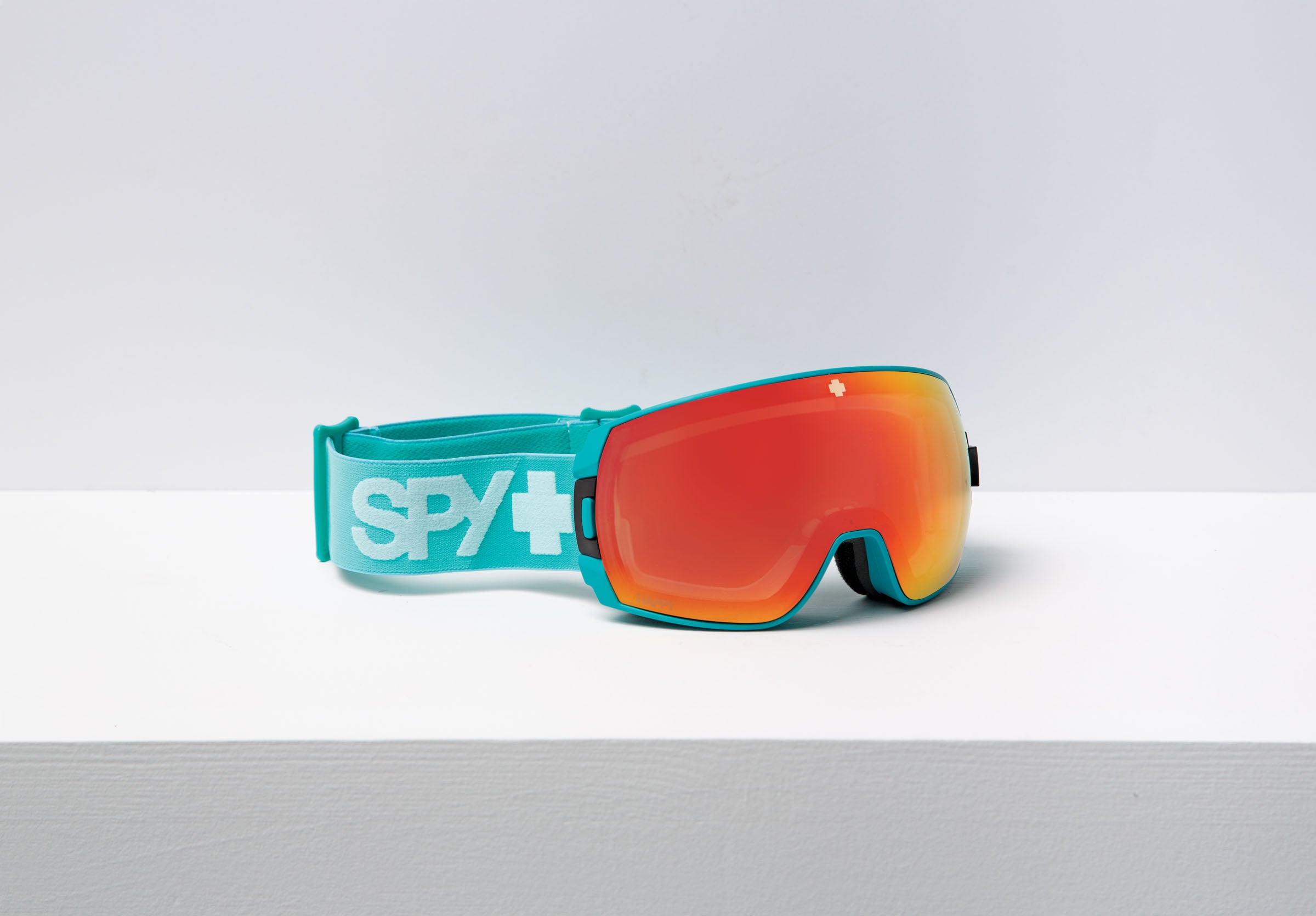 MSRP: $210
The Legacy represents a new direction for the brand that's best known for its steezy, over-the-top-huge goggles. This new spherical option is actually quite modest in size, making it a great choice for those with smaller faces and skiers who prefer to fly under the radar. But its lower profile doesn't mean lower quality. The Legacy is still part of the brand's high-end lineup, which means it includes Spy's Happy lens tech (which supposedly boosts your mood by boosting color contrast) and an extra Happy lens that you can easily swap out thanks to Spy's Lock Steady 2 lens-change system.
Section divider
Frequently Asked Questions
How snug should a ski helmet fit?
Ski helmets should be snug but comfortable. Many helmets have a tool to increase or decrease overall volume, usually located on the back. There should be no pain due to tightness, but there should be less than 2 millimeters of space between your head on the helmet's padding at a minimum.
What is MIPS?
MIPS stands for Multi-Directional Impact Protection System. It is a thin layer of plastic on the inside of a ski helmet that allows the helmet to rotate on impact, which reduces torque on the neck and spine in the event of a hard impact. Many brands, including SHRED. and POC have developed similar proprietary technologies that provide the same protection. SKI recommends this type of protection in ski helmets.
How often should you replace your ski helmet?
After a single hard impact, or after 2-3 years of general wear-and-tear. Wearing a helmet after either of these events can lead to a reduced level of protection.
How do I choose ski goggles?
Fit is the most important aspect of ski goggles. You will want to make sure they properly fit your face and are not too small or too big. Picking the correct lens tint is also important. Most of the goggles here come with either an additional low-light lens or have the ability to adjust the tint either automatically to match light conditions or manually.
Looking for last year's models? Keep reading. Our choices from 2021 still stand up.
Sweet Protection Looper MIPS Helmet + Boondock Goggle
Buy now: Sweet Protection Looper MIPS | Sweet Protection Boondock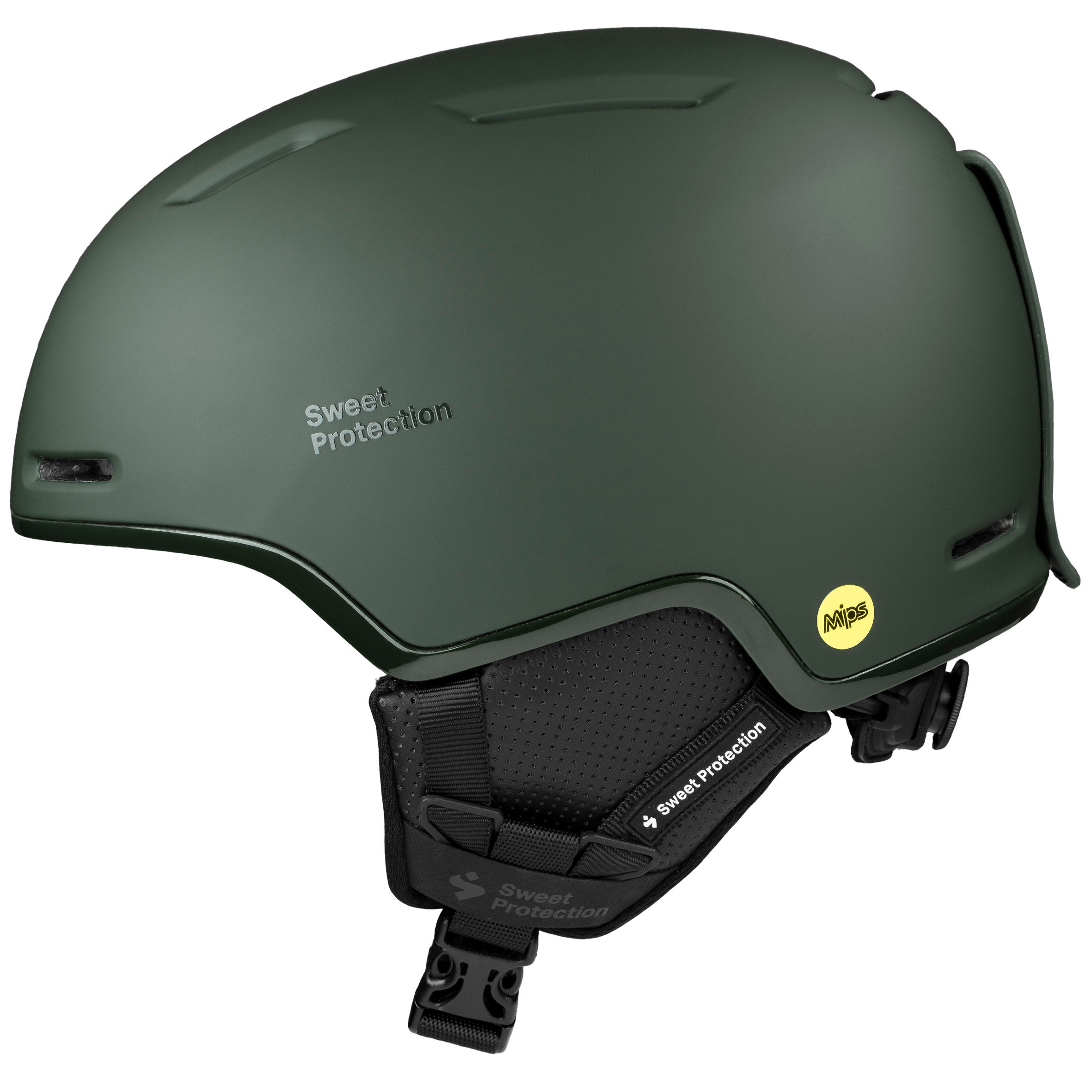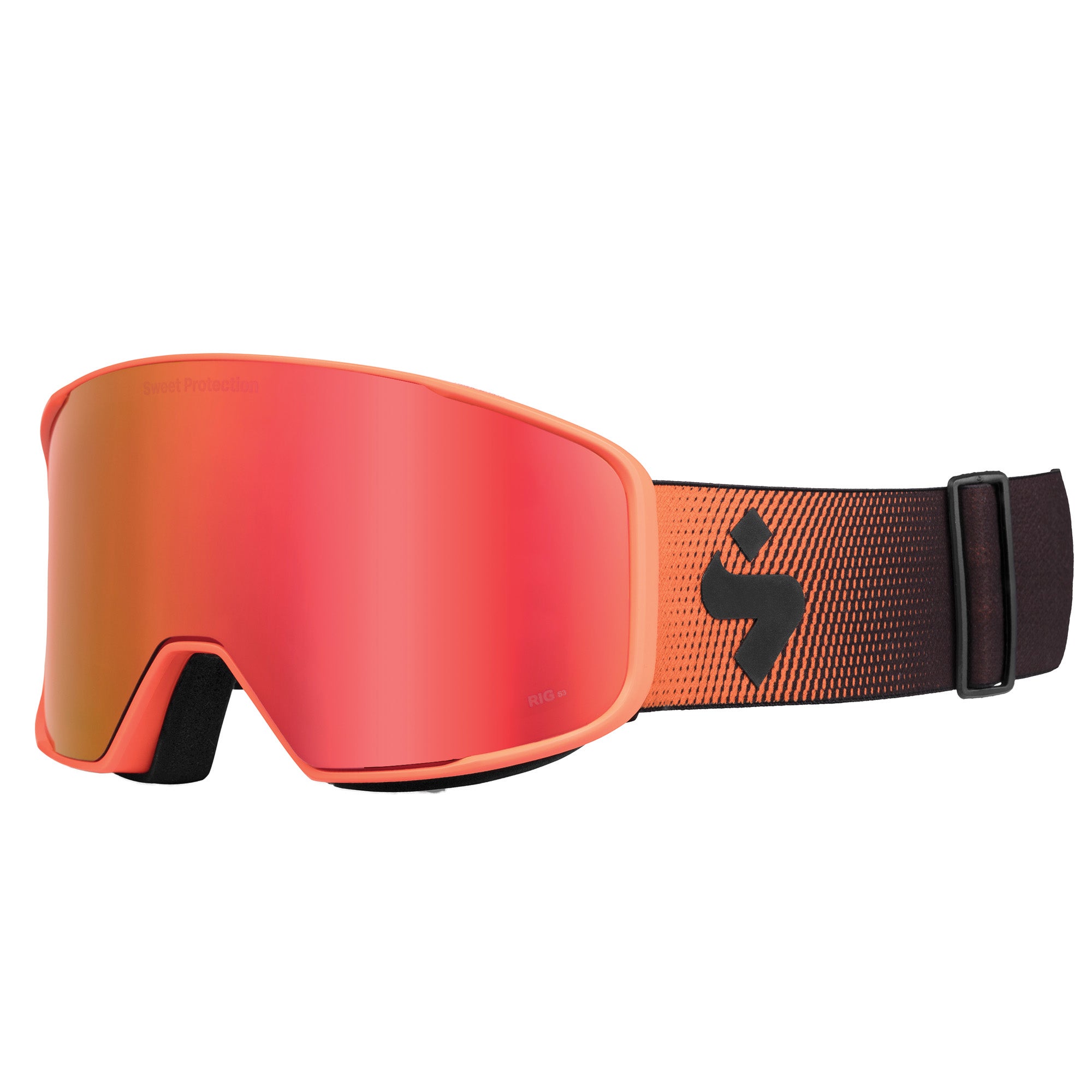 There's no question Sweet Protection makes bomber helmets, but most models are hefty in price and weight. The new Looper MIPS is friendlier on the wallet and the neck thanks to a lightweight two-piece shell construction. Shaving grams doesn't mean skimping on safety or comfort, either—the Looper still offers Sweet Pro's shock-absorbing technology, plenty of venting, and audio-ready removable ear pads.
Pair the lid with the new Boondock, a semi-frameless goggle featuring a cylindrical lens better fitted to medium-sized faces, for an all-around sleek ensemble built to withstand the test of time—and crashes.
Bliz Head Cover MIPS + Flow
Buy now: bliz.com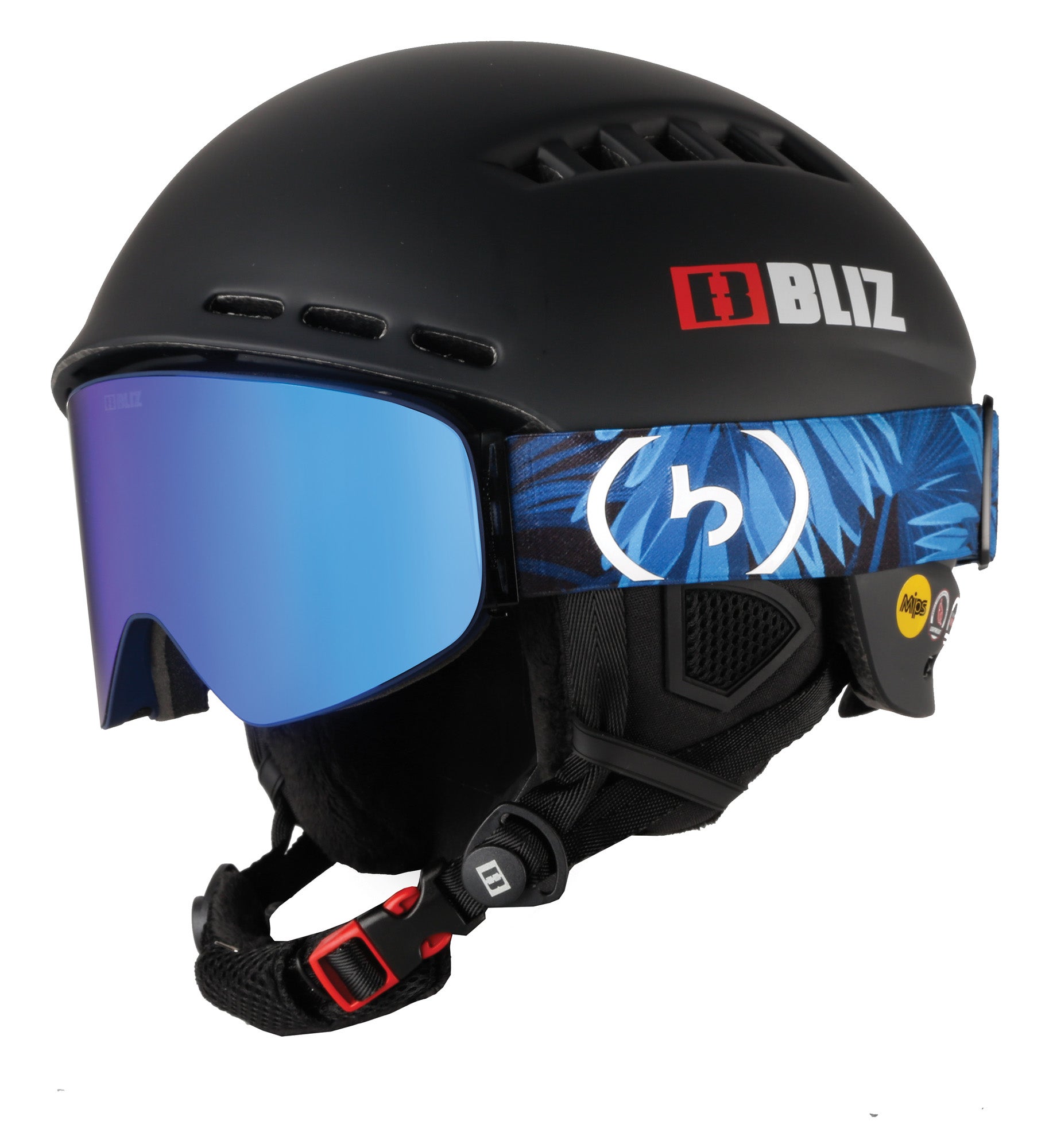 Swedish brand Bliz is trusted by the likes of slalom star Anna Swenn-Larsson, and that's testament enough for us. The Head Cover MIPS delivers protection in a comfortable package with an in-mold construction featuring a PC shell and EPS Core, adjustable fit system, and air vents to keep you cool on high-output days.
The Flow goggle offers crystal-clear optics, 100-percent UV protection, triple-layer face foam, and frame venting designed to combat fog. Brownie points: The Flow's outer lens is made of unbreakable polycarbonate, meaning you'll only need the included bonus lens for changing light conditions.
Smith Altus Helmet + Squad MAG Goggle
Buy now: Smith Altus Helmet | Smith Squad MAG Goggle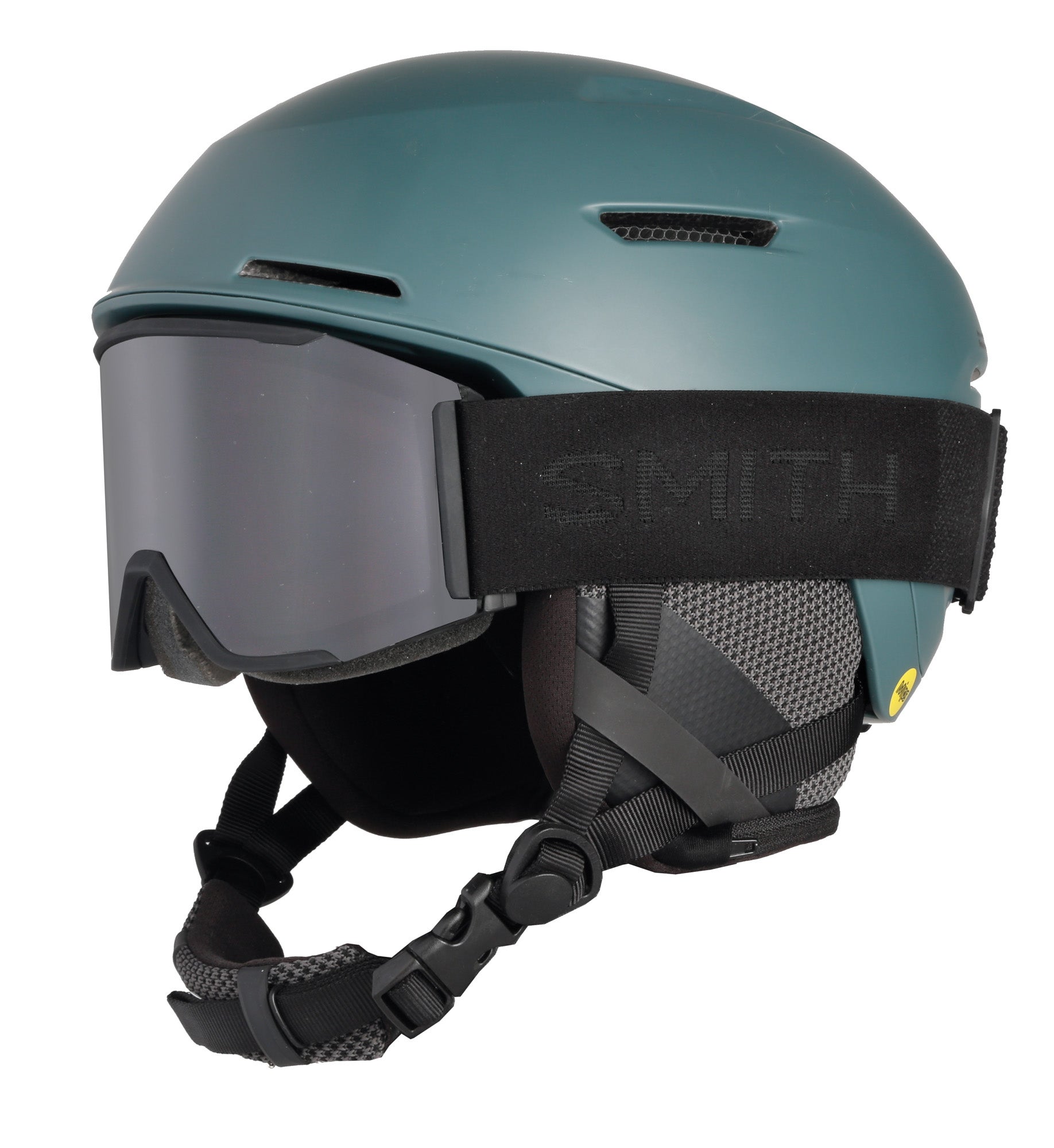 Smith's new Altus helmet provides no-fuss, no-muss protection thanks to an in-mold construction and Smith's Aerocore technology featuring KOROYD, an incredibly light yet strong material that offers serious damage control. It's one of the brand's more streamlined helmets, but it still boasts Smith favorites such as the VaporFit adjustable fit system, adjustable vents, and audio-ready removable ear pads.
Combine the Altus with the new and improved cylindrical Squad goggle, now featuring Smith's popular magnetic lens change system and two interchangeable ChromaPop lenses. It doesn't get much simpler than this grab-and-go setup. 
Giro Grid/Envi MIPS Helmet + Contour Goggle
Buy now: Giro Grid MIPS Helmet | Giro Contour Goggle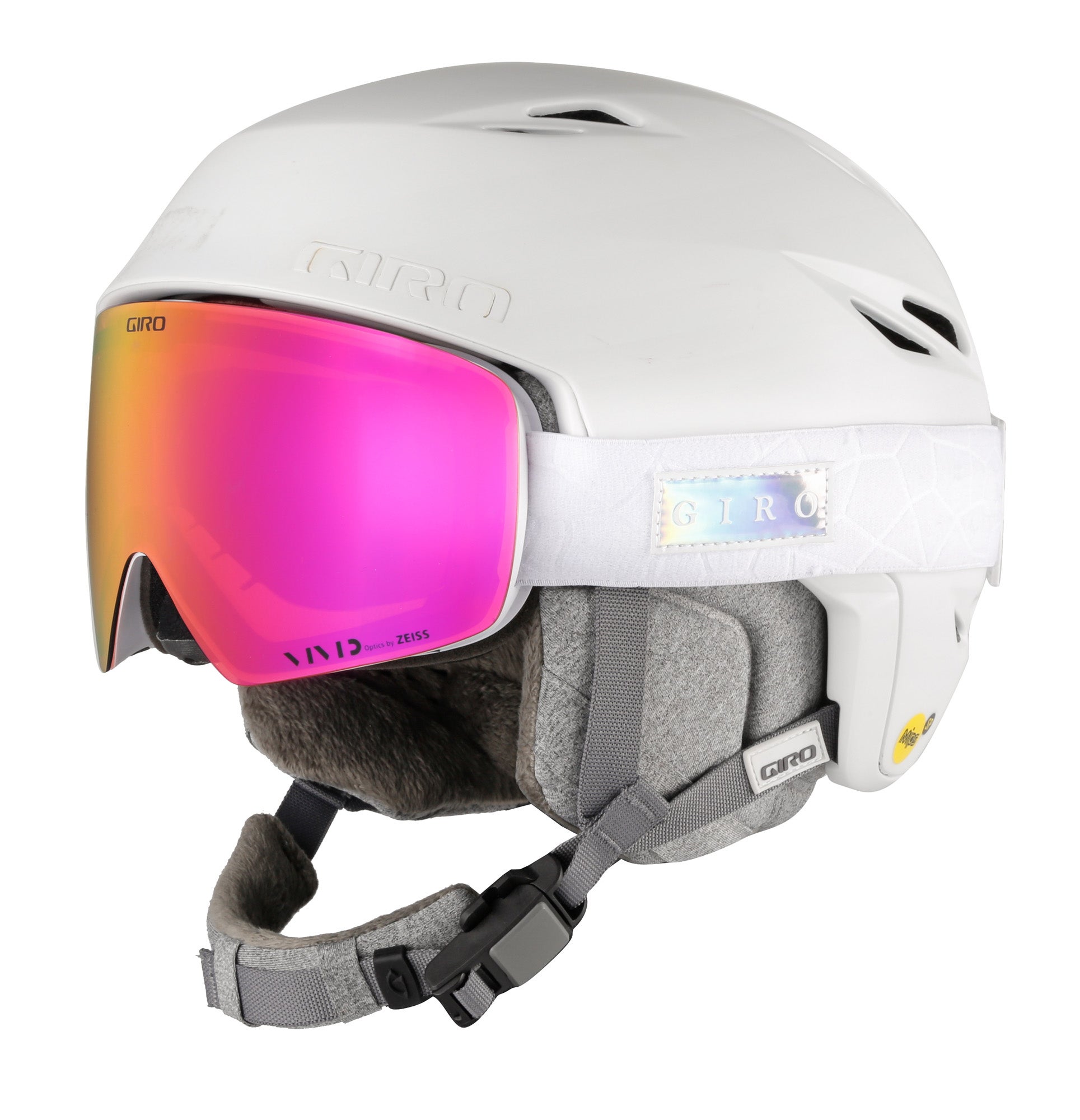 With more skiers seamlessly transitioning between the resort and backcountry these days, the call for gear that does the same is growing louder. Giro answers with its new Grid MIPS (Envi MIPS for women), a helmet that weighs in at a mere 400 grams but offers heavy-duty MIPS Spherical protection, ample venting, a quick-drying Polartec Power Grid liner, and convenient Fidlock magnetic buckle.
Add to the Grid/Envi the new Contour goggle with a view-expanding toric lens shape, Giro's VIVID definition-boosting technology, and a frame that's designed to fi t the face like a glove, and you have yourself a one-helmet-one-goggle quiver.
Best Helmets of 2021
SHRED Notion
Buy now: shredoptics.com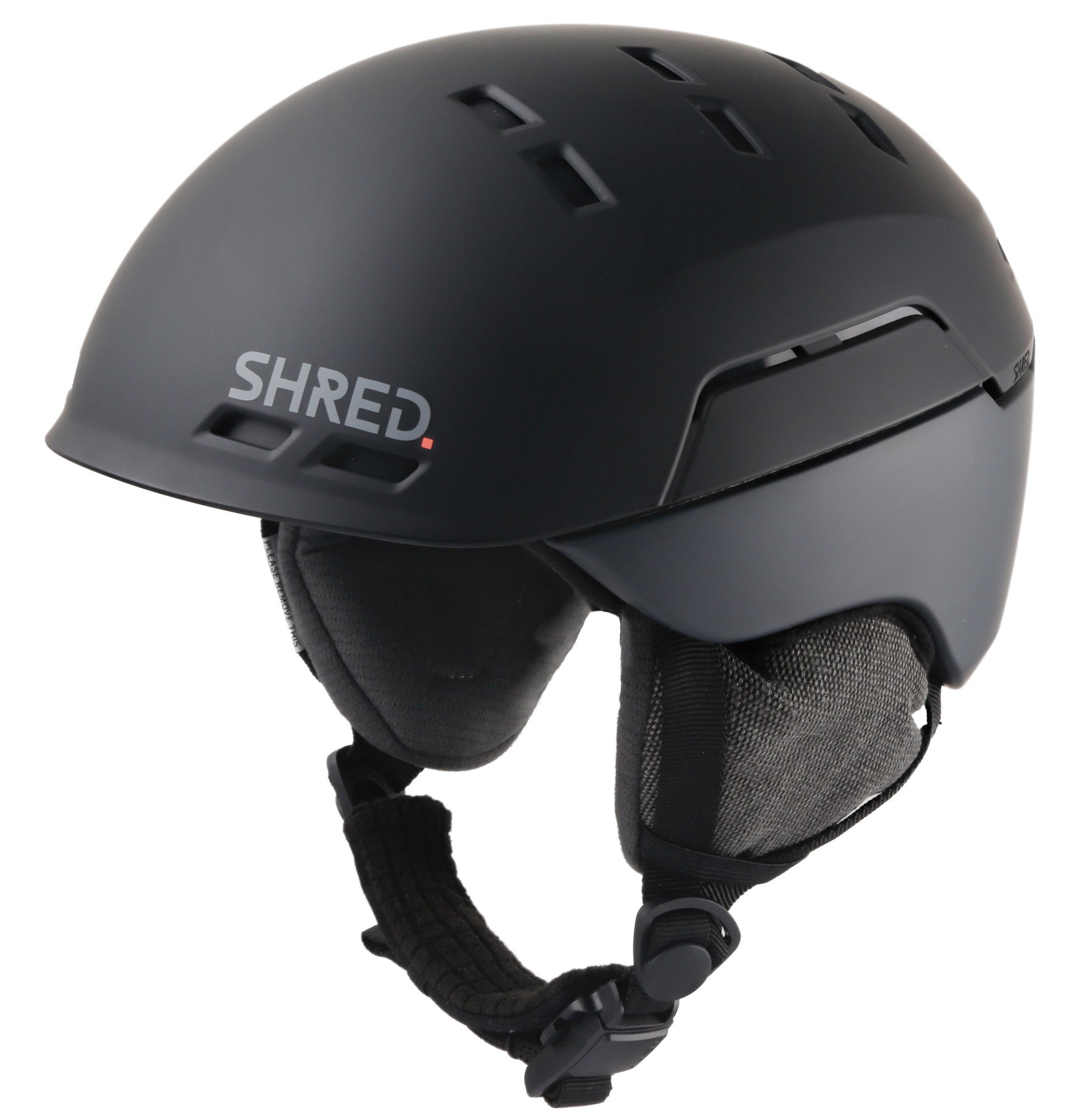 The new Notion, a hybrid of hard shell upper and in-molded lower shell, is one of the heavier helmets on this list, but it's also the most fully featured. The Notion includes the brand's proprietary Rotation Energy System (RES), a lighter and thinner rotational impact system than the industry standard MIPS. But that's not all—RES teams up with SHRED.'s Hexaflow and Slytech Shock Absorption technology to triple down on protection. The Notion also offers other perks like a RECCO reflector, Fidlock magnetic closure, and one lever to control all 16 vents, making this helmet worth its weight in gold.
Pret Fury X
Buy now: prethelmets.com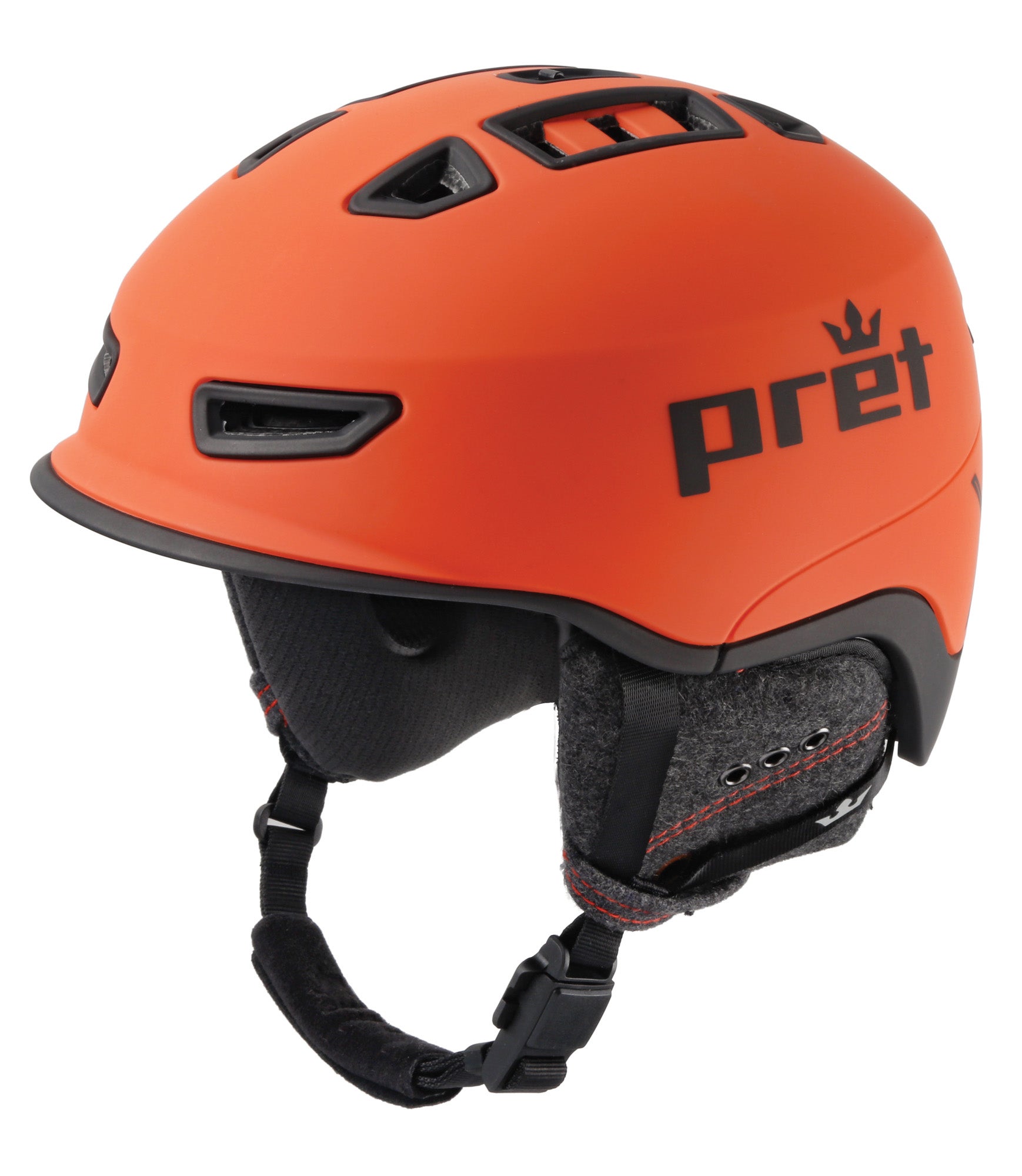 The new Fury X showcases two key innovations for Pret. The first: Pret's proprietary ACT multi-shell construction with a full-wrap lower shell and MIPS C2 Liner, which offers a better fit and weight savings compared to the standard MIPS system. The second: Level C venting, a system that allows the skier to open/close the helmet's top and front venting with a single lever. What's the big deal? Level C, combined with the helmet's integrated goggle vents, means foggy vision becomes a frustration of the past. Also, you won't blow your lid when building up steam hiking the back bowls.
Wildhorn Drift
Buy now: wildhornoutfitters.com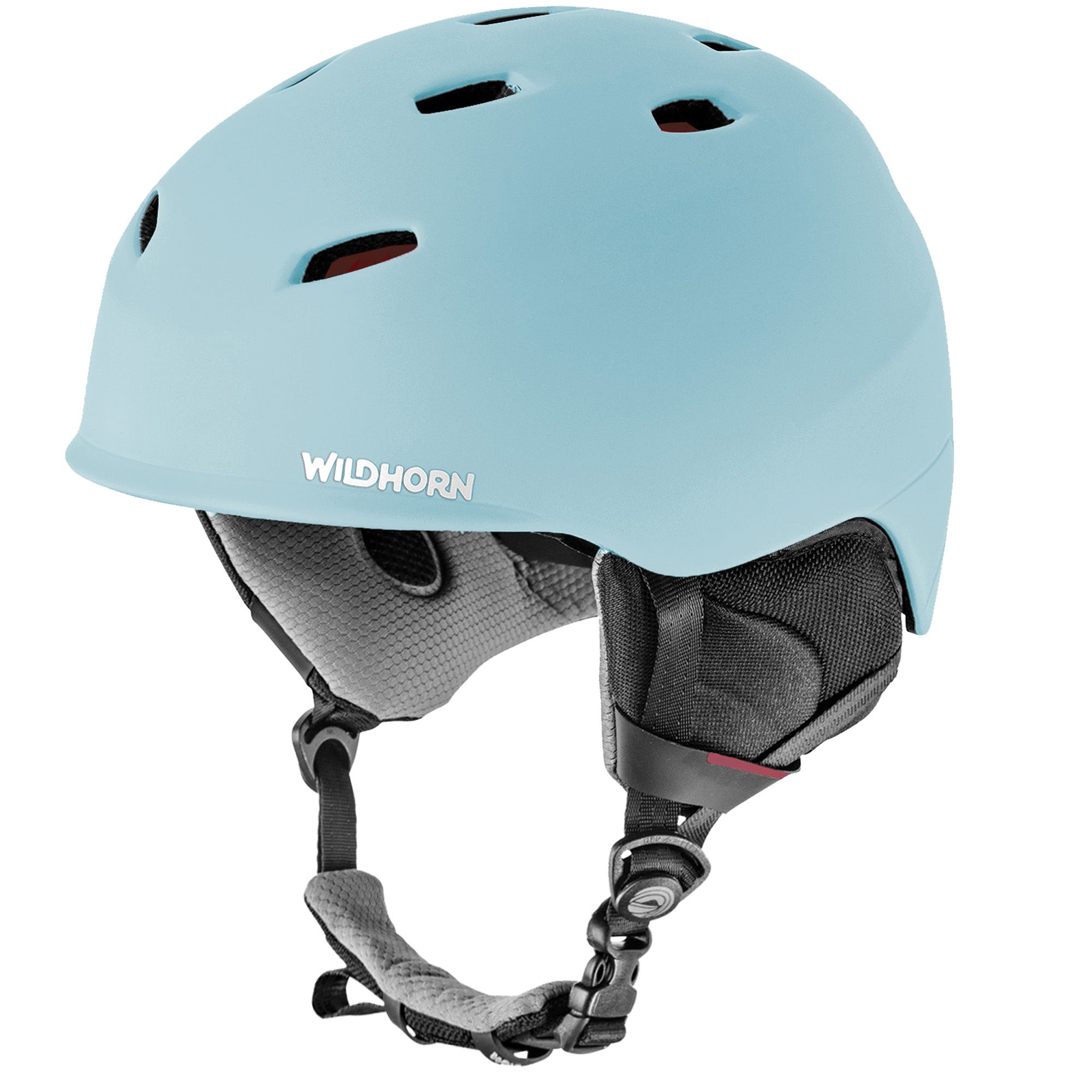 If you're skeptical about this helmet's lower price point, you should know that Wildhorn is an official supplier of helmets to the U.S. Ski Team and the Drift is worn by athletes who regularly huck themselves off massive kickers. So it goes without saying that you can trust the Drift to protect your noggin. Featuring a lightweight composite foam construction, removable audio-ready ear pads, Fine Tune Adjustment fit system, and the brand's proprietary VNT venting system that combines direct and indirect airfl ow and fully adaptable vents to keep you cool, the Drift focuses on comfort without sacrificing performance.
Best Goggles of 2021
Zeal Beacon
Buy now: Zeal Beacon Goggle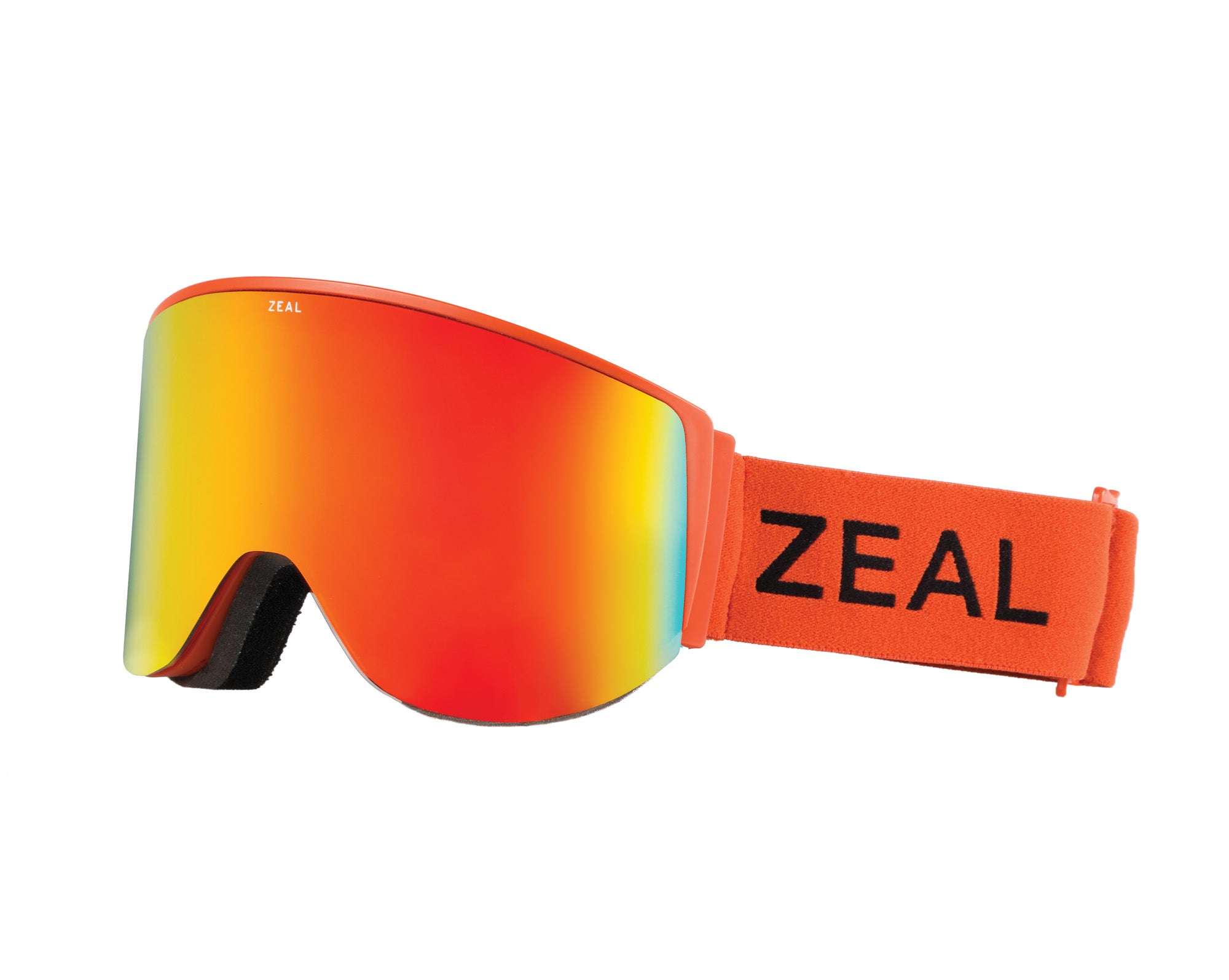 Taking inspiration from the design of air traffic control towers, Zeal engineers realized that if they tilt a goggle lens so the bottom of the lens sits closer to the face relative to the top, they could increase vertical peripheral vision—a huge asset when it comes to reading the slopes below. This lens technology, aptly named Observation Deck, gives the new cylindrical Beacon goggle a larger field of view than the medium-sized frame lets on.
Julbo Shadow
Buy now: Julbo Shadow Goggle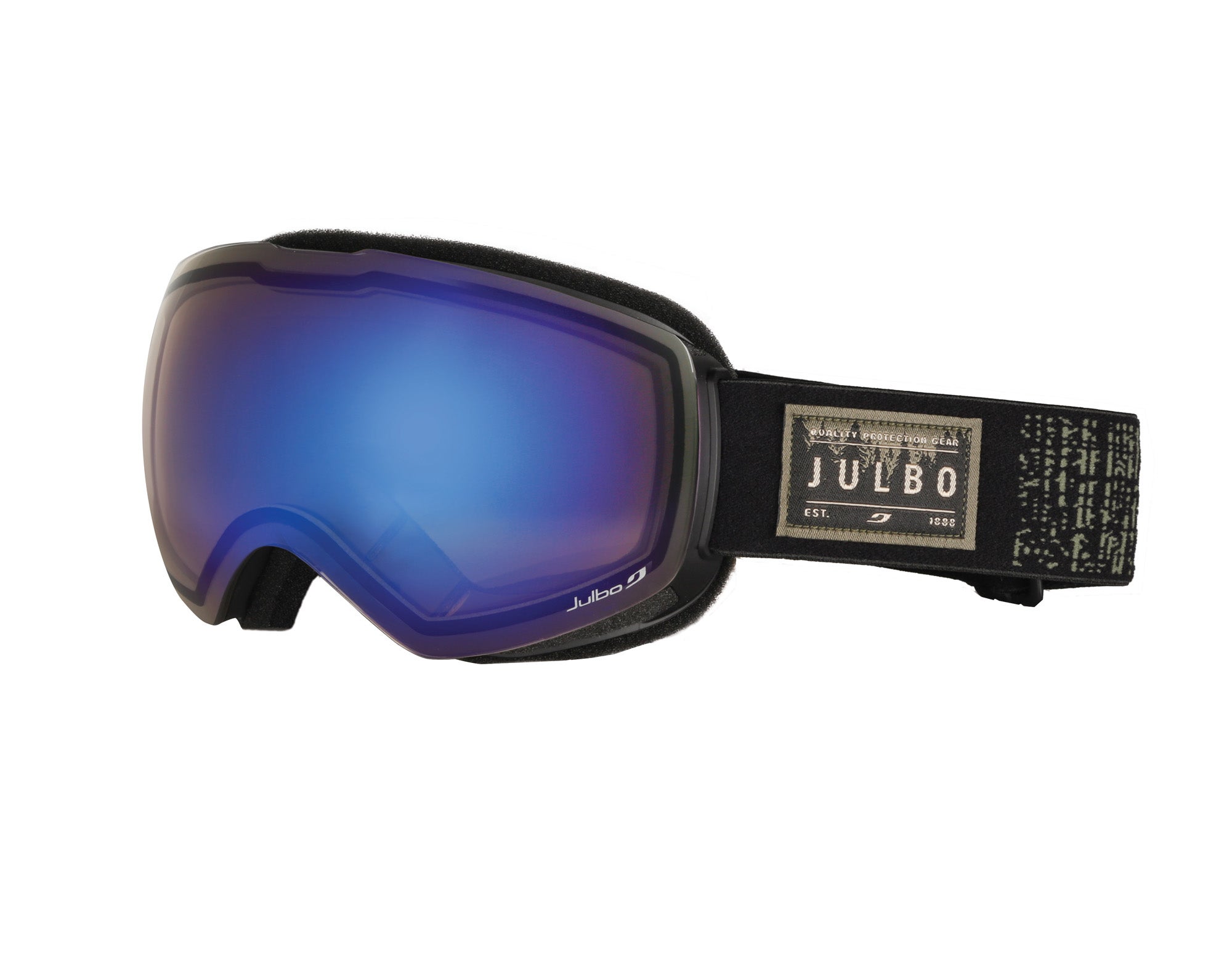 Julbo claims its Reactive lens technology offers the widest photochromic range and fastest adjustment on the market. We can't back that up with data, but we will say that Julbo's Reactive lenses offer superior optical clarity. The new Shadow goggle puts Julbo's lens prowess on full display in a frameless, spherical design that further expands your field of view.  
SPY+ Marauder
Buy now: SPY+ Marauder Goggle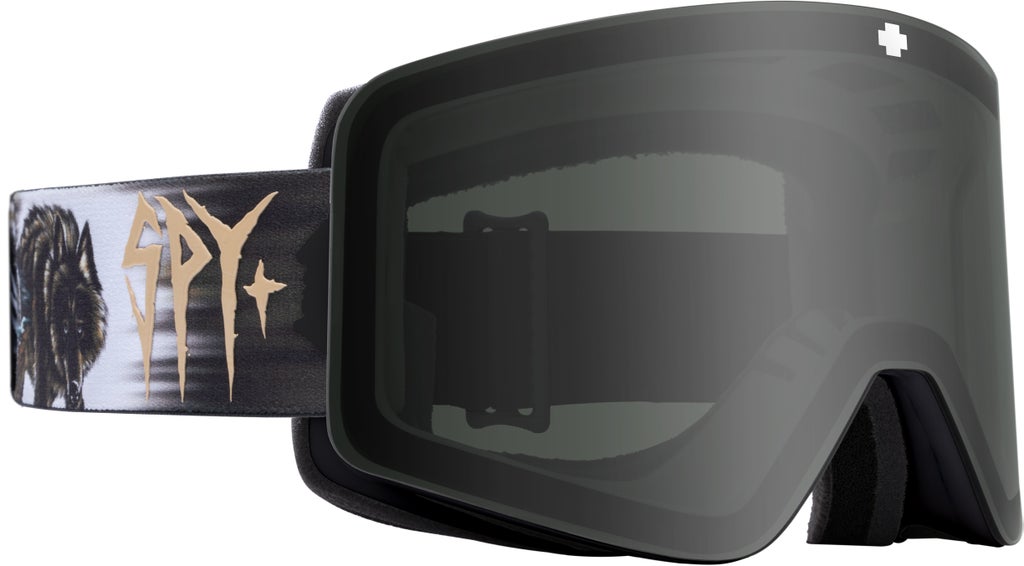 Magnetic lens change systems are great until you lose a lens in a particularly violent tomahawk. SPY+ promises the Marauder, its first goggle with a magnetic lens, won't let you down in that scenario. The Marauder's Deadbolt mechanism features locking levers on each side of the goggle frame that act as a backup to the two magnets holding the lens in place, so you can enjoy all the convenience of a magnetic quick-change system without the worry.
POC Cornea Solar Switch
Buy now: pocsports.com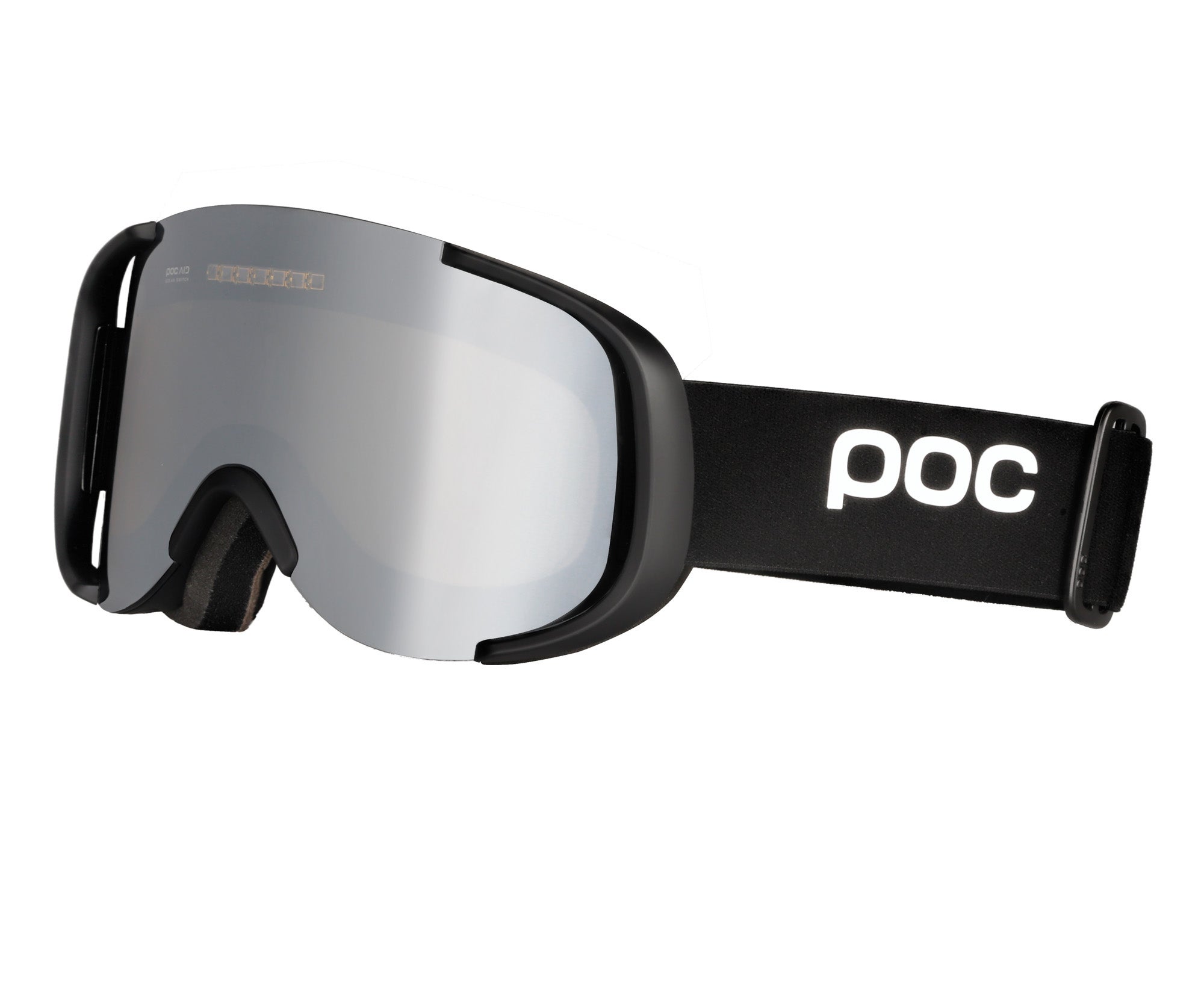 If you're gawking at the price, just consider this: You're basically purchasing a solar panel. As other brands experiment with lenses that adapt to varying light conditions via electrochromic technology, POC opts to skip the battery and source the power to change lens tints straight from the sun. How? The new Cornea Solar Switch features a liquid crystal lens that instantly and automatically adjusts to varying light conditions.
Bollé Nevada Neo
Buy now: bolle.com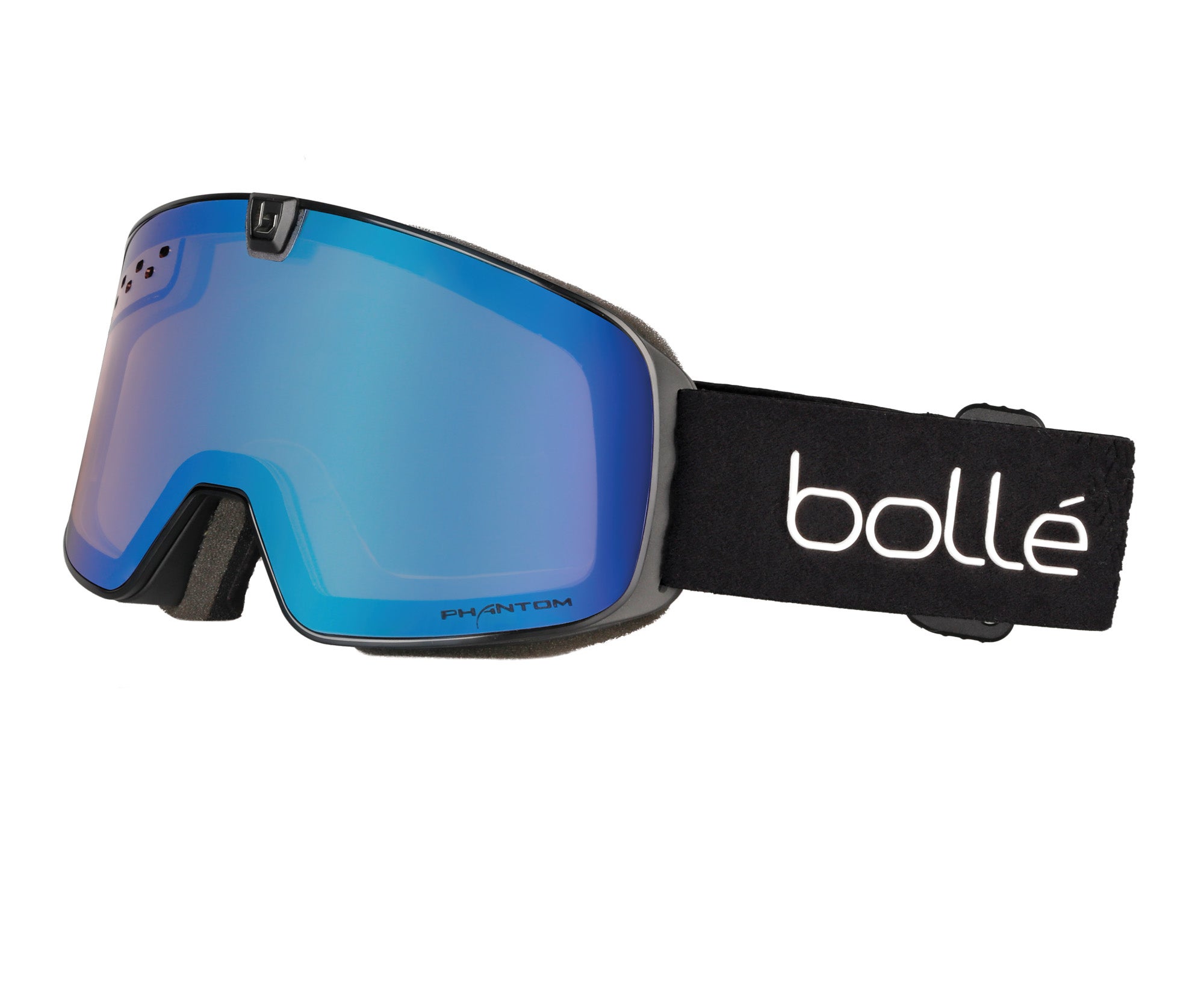 Since 1888, this brand has made it its business to design performance eyewear that focuses first and foremost on quality lenses. The Nevada Neo, the next iteration of the Nevada goggle now offering a magnetic lens, carries on that mission. Splurge for the Phantom lens featuring Bollé's hallmark NXT lens material to get the optical clarity of mineral lenses but in a lighter and more durable package.