How to Not Eff Up Your Goggle Lenses
Our eyewear might be the one thing we need to baby a little bit.
Heading out the door? Read this article on the new Outside+ app available now on iOS devices for members! Download the app.
Our skis are tools, not jewels, and they're made to get thrashed on rocks and tree branches and stomped on jumps and cliff landings. Most of our other ski gear is also quite durable, from thick, burly outerwear made to withstand the elements to hard plastic boots and gloves with reinforced palms. But our eyewear might be the one thing we need to baby a little bit.
Goggles not only provide eye protection from ice, wind, snow, debris, and sun, but they also filter out and illuminate different types of light in order to make your vision sharper and more clear while skiing down the hill through all conditions. Although some goggles have gotten more durable, scratched, cracked, or foggy lenses dramatically reduce their performance as well as yours. They can also be expensive to replace. Dan Sevaldson, Senior Hardware Designer for Sweet Protection, wants you to treat your goggles like delicate tools and shares a few tips here on how to do so:
Fog Prevention and Care
Newer goggle models have extensive ventilation and an inner lens coating to prevent fogging. However, physics dictates that if there is sufficient moisture being provided from within, combined with warm and moist outside conditions, the goggles might eventually fog up. If you are doing extensive, high-pulse, slow-moving activities in the backcountry such as longer boot packing or touring, it is best to keep the goggles in your backpack and get them out for the descent to avoid fogging issues. Don't hike with them on your hat, helmet, or worse yet, around your neck.
Once they are on, keep them on, unless you go ass over tea kettle and they fill with snow. A trick for tram or gondola riders is to take them off and hang them from a window or tip of your skis to help keep them dry and shed some moisture. If you just put the goggles up on your helmet, they will not air out sufficiently, and the vents on your helmet could also pump additional moisture inside the goggle. The key is to remove the goggles from the heat and moisture source (your head) and they will clear up. Resting your goggles on your helmet or your beanie is seldom a good idea in foul weather. Goggles should always be on your face.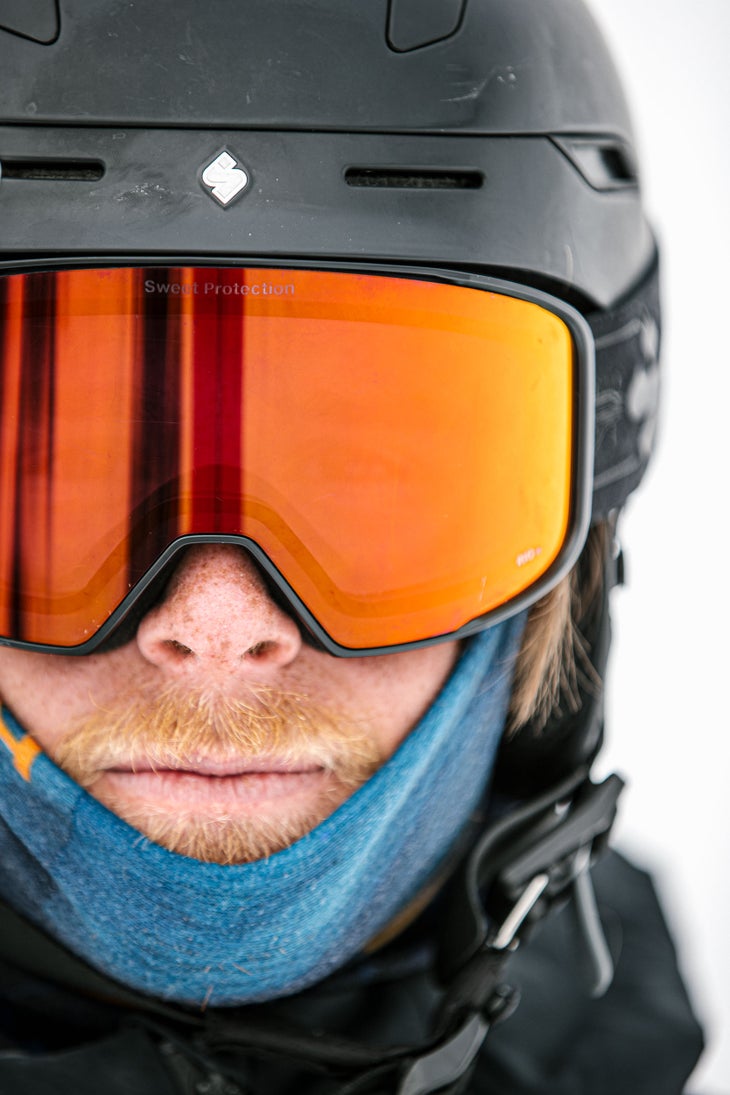 As soon as your lens does get wet or foggy, pull over for a beer and swap lenses. If you don't have an extra lens, stuff your shammy into the inside of the google while on the lift and put them inside your jacket, next to your heart, to keep them warm and dry the moisture before it freezes. Be sure to dry your goggles at night; I like leaving mine on the kitchen counter with my beacon—two pieces of safety equipment I won't leave behind the next morning.
Cleaning
Never use paper towels, your sleeve, or a neck tube to clean or dry your goggles lenses. Use only a microfiber cloth/bag on the outside of the lens to clean fingerprints and water marks. You can use a lens-cleaning kit for help removing spots from the outside of your lens. The inner lens, however, will often be coated with a sensitive anti-fog material that you'll want to avoid touching with your fingers or other items. Do not clean the inner lens the same way you polish the outer lens, as there is a risk of creating permanent scratches and damaging it. Avoid any cleaners or chemicals on the inner lens.
If cleaning the inner lens is necessary, dab the inner lens carefully with a clean, dry soft microfiber cloth. If this is not enough, carefully and with minimal pressure wipe the inner lens with the microfiber cloth. If you crash and find your googles full of snow, turn them upside down and try to shake it out, and make sure the vents are clear of snow. Avoid rubbing the inner lens. It is better in the long run to ski a couple of laps with some droplets inside the googles than to take a microfiber cloth to it. The googles will clear out once you take a break in the lodge later, and the lens will last longer.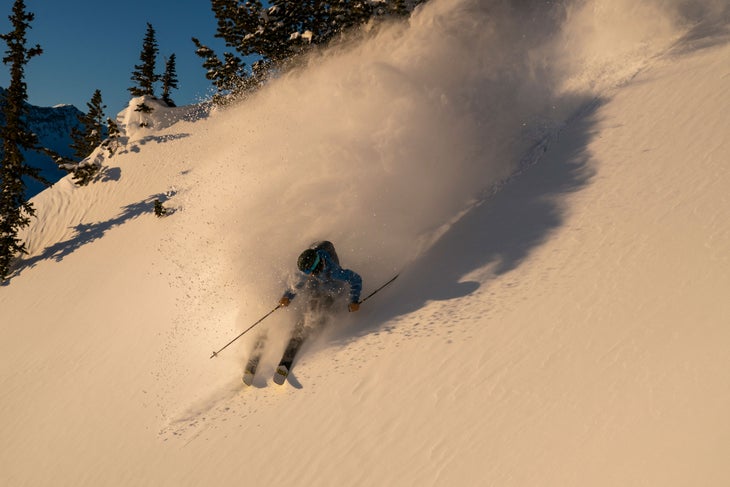 Après Care/Storage
Always store goggles in the provided storage bag. The outside of lenses often have a protective coating to reduce the risk of scratches, but will still scratch if the mechanical impact is hard enough. Avoid throwing unprotected goggles in the trunk of your car or anywhere else they might be floating around with other gear.
When your day on the hill is over, a good way of storing your goggles is in the supplied microfiber bag inside the helmet for extra protection. For Ullr's sake, please avoid leaving them on your helmet over longer periods of time, as this will degrade the elastic in the strap. Don't leave them in your car overnight. Bring them inside, remove them from the damp microfiber bag, and let both dry out at room temperature while you rest for the following day. Avoid heat sources like the fireplace or hair dryer. In the off season, store your goggles in the supplied microfiber bag in a dry and cool environment.
Read More
The Best Ski Helmets and Goggles of 2022
Get the Best Bang For Your Buck With These Goggles Under $100
Legendary Big Mountain Skier Chris Davenport Joins Sweet Protection