See the Light, Not the Glare
Shred's new lens technology is poised to shake things up for consumers.
Heading out the door? Read this article on the new Outside+ app available now on iOS devices for members! Download the app.
Two-time Olympic Gold Medalist Ted Ligety is one of the best male American Giant Slalom skiers of all time. He's also a helluva multitasker: Even during a busy Olympic season, Ligety is still unveiling exciting new product innovation through his company, Shred. For the past two years, the independently owned brand's Contrast Boosting Lens (CBL) Technology has been incorporated into its smartly-designed goggles, and now Ted and Co. are putting CBL into a redesigned line of sunglasses with a load of other technologies.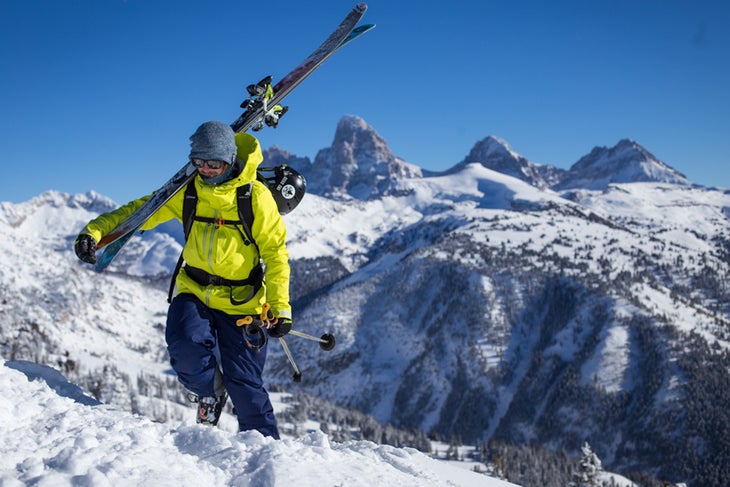 Called the Shred Boost series, the sunglasses' key innovation is the Japanese-made lenses. Created from liquid-cast high-grade urethane, they provide better durability and optical precision compared to polycarbonate lenses found in most other ski and outdoor-specific sunglasses. Based on our tests, they are notably clearer out of the box than most other sunglasses, and the CBL tech makes everything under the sun appear sharper.
Because the lenses are liquid cast, the CBL technology is a dye that is infused in the lens, rather than a film that's applied with an adhesive. This dye works well in all light conditions: during advance testing, SKI Magazine's testers found that there was almost little to no glare in extremely bright and sunny conditions in the deserts of eastern Utah, but optical quality remained precise when clouds rolled in creating low-light conditions.
The lenses aren't the only luxury feature in the Shred Boost line. The Italian-made frames are as light as can be thanks to Shred's NoWeight design, which reduces the amount of material used in places that are subject to the least amount of stress. Additionally, the frames are composed of 54 percent castor oil, a biodegradable and renewable resource.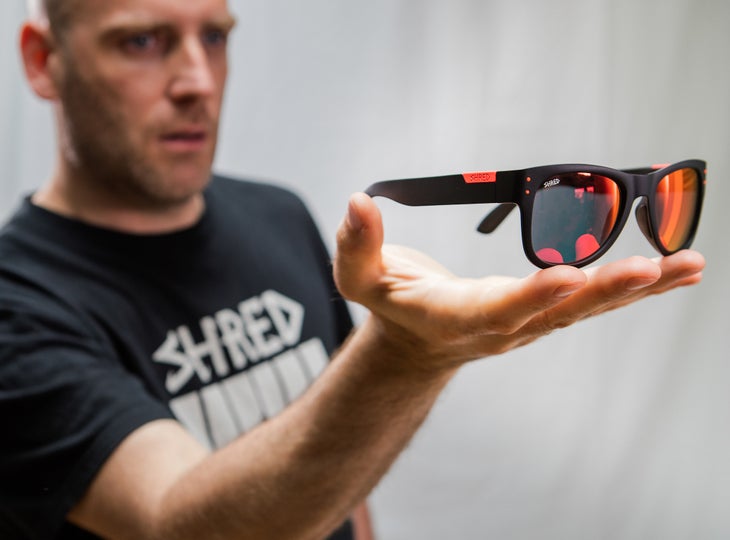 Shred has decided to follow a direct-to-consumer business plan for the Boost series. The first step is a Kickstarter Campaign to celebrate the product launch with some steep discounts for a limited number of earlybird consumers. "Starting with a Kickstarter campaign allows us to directly interact with fans and consumers," says Ligety.
Going direct-to-consumer is a double-edged sword: prices stay low, but you can't try before you buy. Take our advice: the lens tech is simply phenomenal, some of the best we've seen in recent memory. But you'll want to make sure you get the right model to fit your face. The stylish Belushki is best for small to medium faces, and the more traditional Stomp is better for medium to large faces. The Provocator fits right in between the two, and has more of a curved frame than the others.
"We put many years of hard work into these sunglasses, and they are something we are proud of," says Ligety's business partner, Carlo Salmini. "We are happy to share what makes us proud."