These Ski Brands Make Great Summer Gear, Too
Heading out the door? Read this article on the new Outside+ app available now on iOS devices for members! Download the app.
Companies best known for their winter kit don't just sit on their hands once the snow stops flying. No, instead many take their design ingenuity and use it to create clever gear for everything from camping to swimming to mountain biking. Here's what you need to round out your summer.
Flylow Dirt Gloves ($30)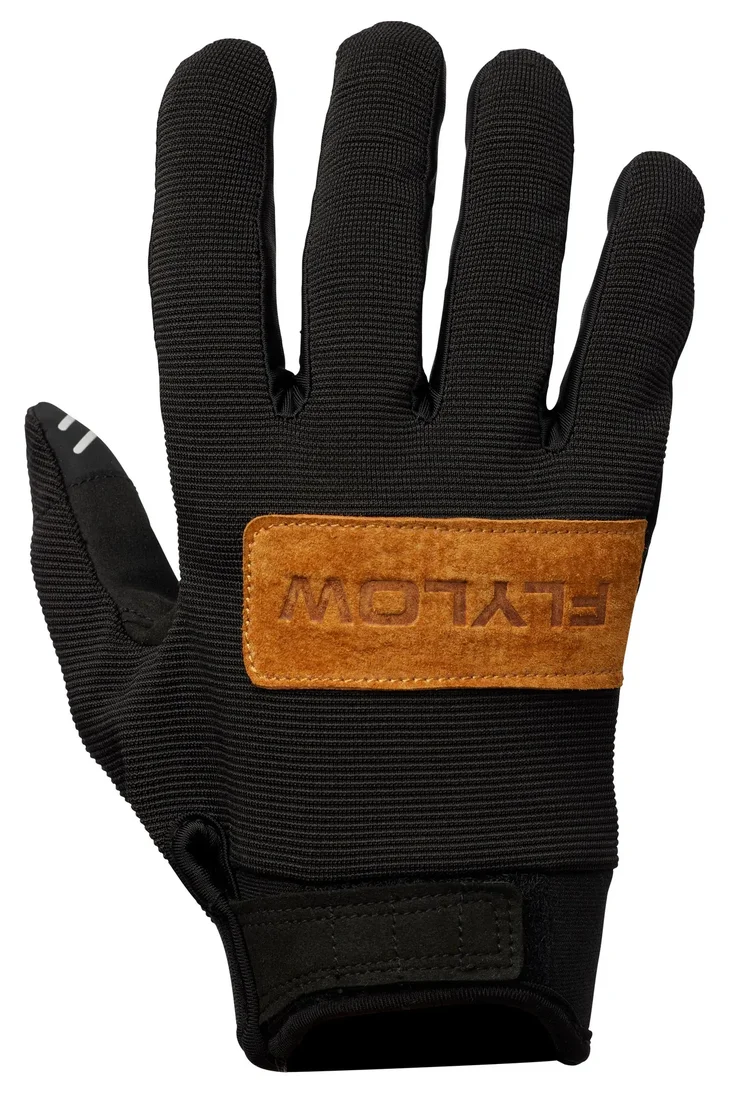 Flylow came to be known for their ski gloves because they're affordable, bomber, and well designed. The same goes for the Dirt Gloves. For just $30 you get a do-everything glove with features like a leather patch over your knuckles that'll keep you from ripping your skin off if you hit a tree or the dirt, and a velcro closure on the wrist so they fit just right. The pointer finger and thumb work with your cell phone, and the back of the thumb has a softer fabric so you can wipe snot or clean the residual beer off your upper lip back at the parking lot.
Icelantic Skier MTN Bikini Bottom ($50)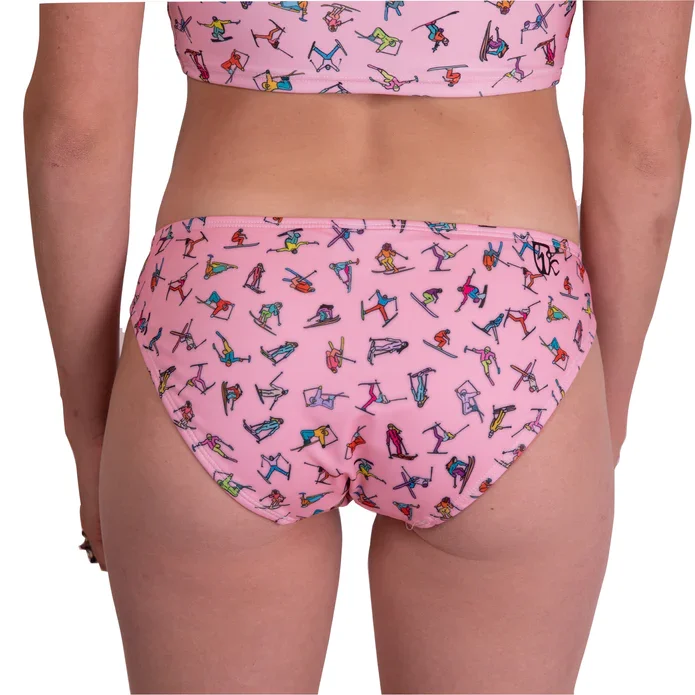 Plastered with fun skier characters, these bikini bottoms will remind you of all the cold-weather fun to come while you relax poolside. After the summer is over, keep them in your closet for closing day 2023. They're made from recycled plastic bottles, which is rad, but also comfortable thanks to four-way stretch and will keep the sun off thanks to built-in UV protection. We love the artwork by @haleybhop and also love that they're made stateside in Eagan, MN.
Tecnica Plasma S Hiking Shoes ($150)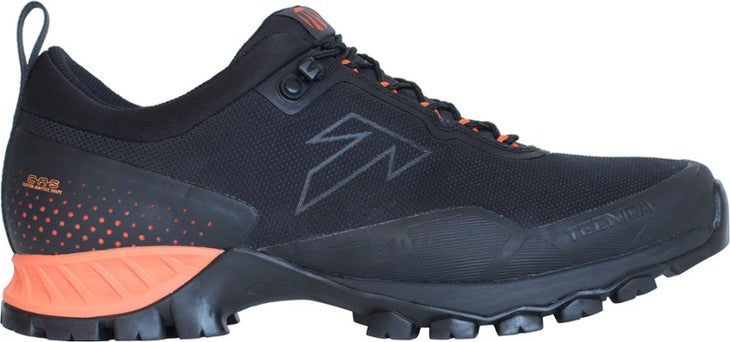 It's no surprise that a top-shelf ski boot company with decades of experience could easily turn around and make great hiking boots. We recommend this low-cut model because on the one hand they're reliable and stable thanks to a shank in the sole and a thermoplastic urethane reinforced upper, but also fast and light thanks to the low-cut build. We like that there's no Gore-Tex liner because that makes them breathe like a champ. If you live near a store that has the right machine, you can also heat mold the rear cuff to ensure a perfect fit.
Mountainflow Eco-Wax Bike Wash + Degreaser ($14)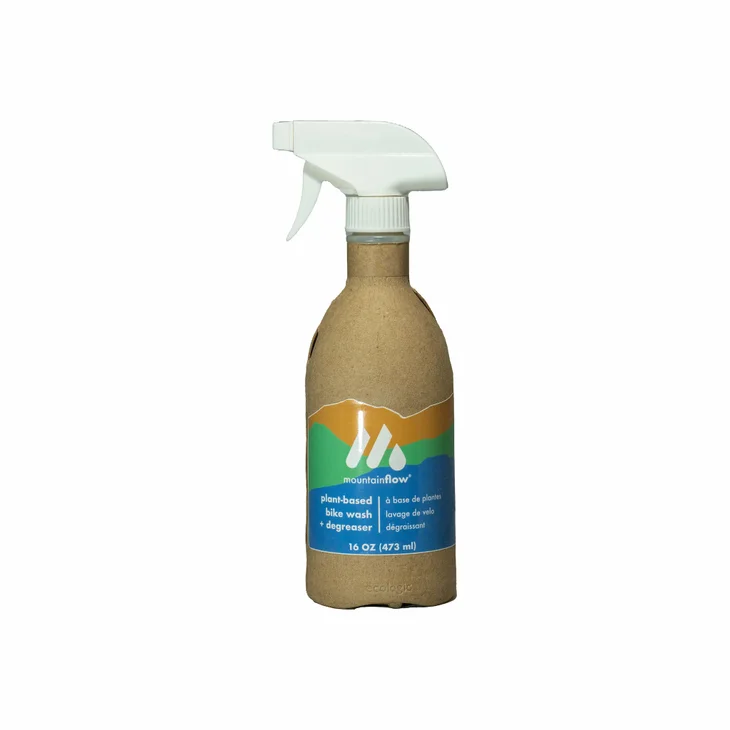 We all know that we have to wax our skis, or else. Over on the bike side, we have to clean and lube our chains, or else. Thankfully, Mountainflow makes the cleaning part easy. You just spray their plant-based, non-toxic formula on your drivetrain, let it sit for a while, and then wash it off with a hose and you have a clean, non-greasy setup. Next, lube your chain with one of their various lube products, and you'll have a quiet, efficient, and healthy bike that's ready to chew up miles.
Smith Bobcat Sunglasses ($229)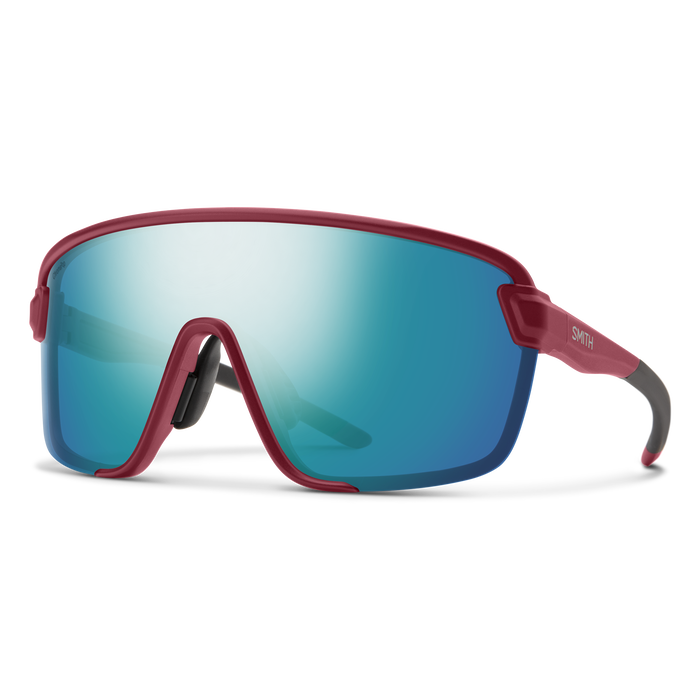 Skiers nowadays, especially the backcountry enthusiast among us, love their big-lens glasses. And if you watched the Tour de France you saw that cyclists have gone big, too. But we're here to tell you that glasses like these from Smith make a difference no matter where you use them. Even in the car they cut out unwanted light and leave your eyes that much fresher on a long road trip. We're recommending the Bobcat model because they have the wraparound design but are not quite as big so they fit a broader range of faces.
Black Diamond Storm 450 Headlamp ($60)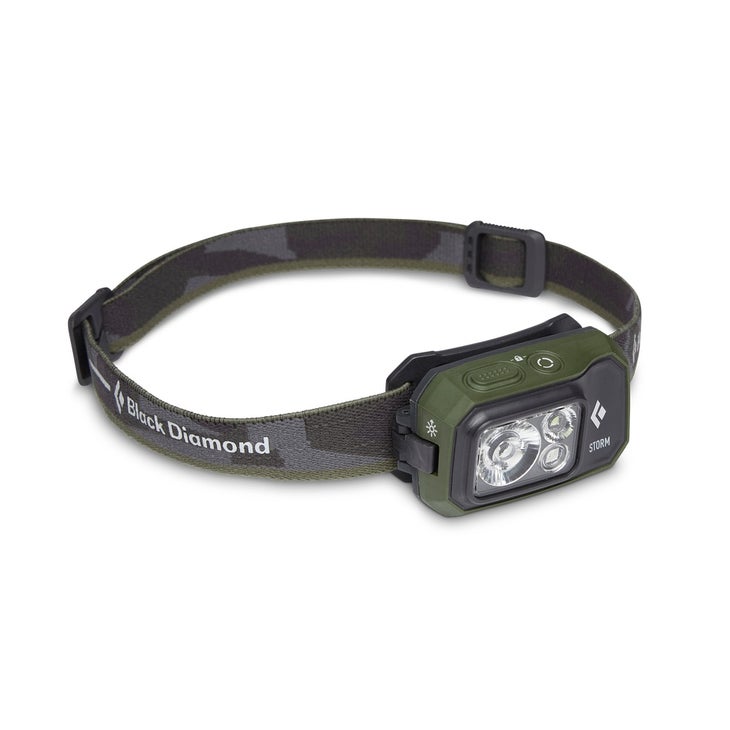 This headlamp is more expensive than other headlamps in its category, but that's because it's a "dual fuel" model, which means it runs on both AAA batteries and a rechargeable battery you can buy separately from Black Diamond. We're huge fans of this design because it means you have two power options and therefore should never run out of light whether you're backpacking or coming back to your car in the dark after a long day of backcountry skiing. We also think 450 is the right amount of lumens if you really want to light up a trail or a camping spot.
Rab Solar Ultra 2 Sleeping Bag ($225)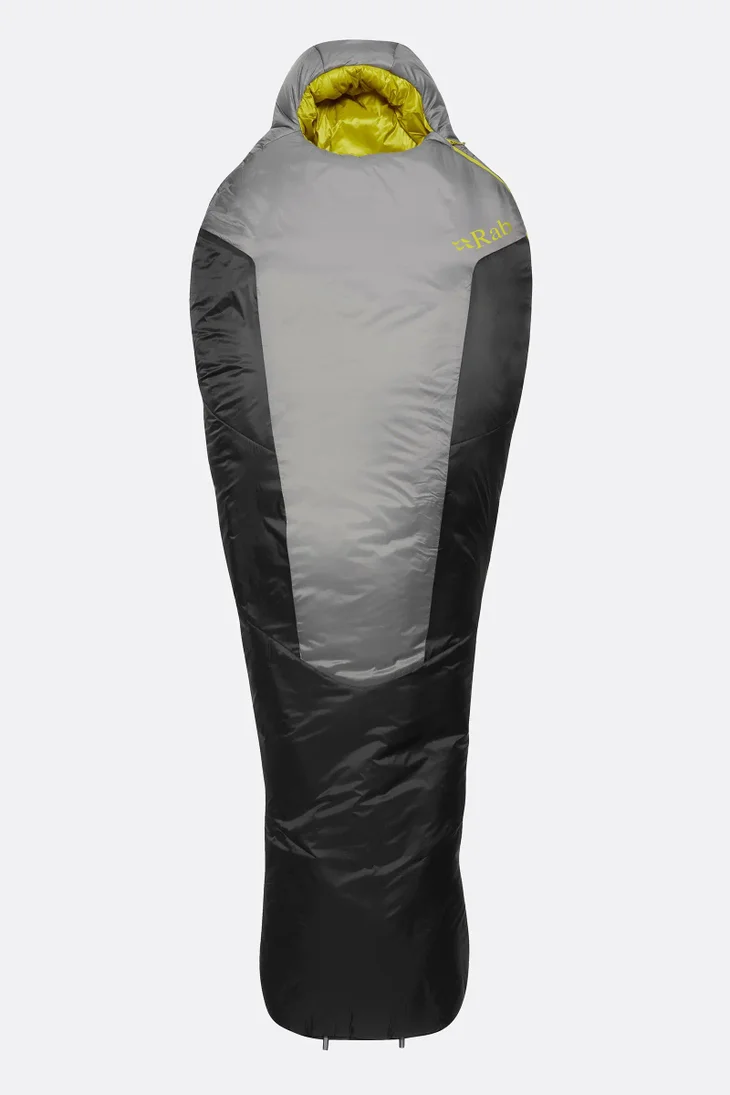 Rated to 15 degrees Fahrenheit, the Ultra 2 is what you want for camping and backpacking trips in the high alpine where temps still dip at night. Stuffed with synthetic insulation, the Ultra 2 doesn't pack down quite as well as a down sleeping bag, but it's still small enough to fit in the bottom of a backpacking bag, and it stays warm when wet (which happens all the time during summer monsoon storms). Bonus: the outer fabric is made from 100-percent recycled polyester and the bag comes with a more environmentally friendly fluorocarbon-free DWR coating.