Did Anyone Accurately Forecast the 2022-'23 Snowmageddon?
From NOAA to the Farmer's Almanac, there was a lot of hype around where the snow would fall. Here's who got the closest.
Heading out the door? Read this article on the new Outside+ app available now on iOS devices for members! Download the app.
The winter that won't quit is finally winding down. After this weekend, we'll be down to a handful of resorts still spinning lifts—including Colo.'s Arapahoe Basin through June 4 and Calif.'s Alpine Meadows until July 4. Mammoth Mountain is still aiming to stay open through the end of July, conditions permitting.
Looking back, we were all caught off guard by the season's snowfall, especially in California and Utah. Open Snow sifted through the seasonal projections that came in from all of the big weather sites, including their own, to see how accurate they were. Here's how it went.
Who Got the Forecast Right?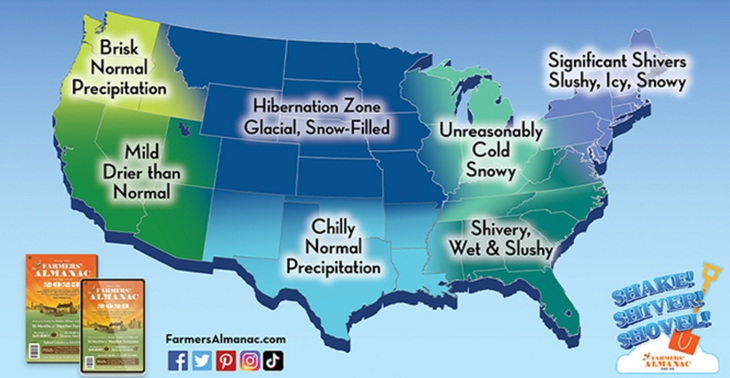 Basically, for the longer-range forecasts that came out last summer and early fall, no one.
According to the Open Snow report, NOAA, AccuWeather, On the Snow, Weather Bell, and the Farmer's Almanac all predicted lower than normal precipitation in California and across Utah and Colorado. They also cited above-average snowfall in the northern Rockies and into Canada. Banff Sunshine, which typically stays open until the end of May thanks to its high elevation, is currently reporting a seasonal total of 266 inches. Their annual average is 365 inches.
The much-touted "Triple Dip La Niña" touted by NOAA and shouted from the rooftops by pretty much every media outlet with an interest in potential snowfall, including SKI, did indeed happen. However, it was supposed to bury the Pacific Northwest and starve California, while the forecast for Colorado and Utah were a little fuzzy.
       Related: This Ski Area Just Broke the Record For the Most Snowfall It's Ever Seen
"La Niñas are complex weather patterns that cause increased snowfall in states like Oregon, Washington, Montana, and Wyoming and reduced precipitation across the Southwest," SKI wrote in our August 2022 article. "If you live in the mountain west, including Colorado and Utah, however, your forecast is far less clear."
An October 2022 followup article by author and longtime SKI contributor Heather Hansman shared a little more levity about the historic La Niña , reminding us that climate change impacts the accuracy of long-range predictions, which are rarely correct, anyway.
"It can be helpful, depending on where you're located," says Ben Hatchett, an assistant research professor in the Division of Atmospheric Sciences at the Desert Research Institute in Reno. "The far Pacific Northwest and the deep Pacific Southwest have the strongest La Niña signals. El Niño stacks the deck in favor of California and Arizona, and those years tend to have bigger storms in a statistical sense, but El Niño can be a bust."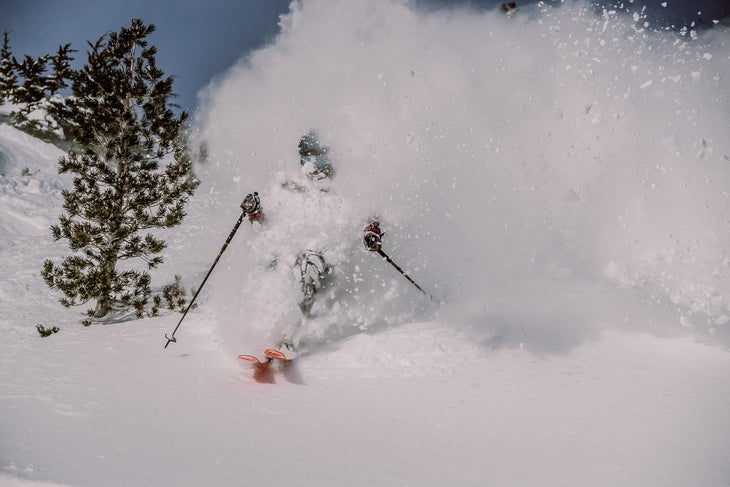 So how did Open Snow fare in its own long-range forecasting? The site's Sam Collentine published this report in August 2022 analyzing NOAA's Triple Dip La Niña prediction, and agreeing that it seemed likely:
"A strong El Niño or La Niña can help us predict snowfall patterns during the winter. For the upcoming 2022-2023 winter season, a 'Triple Dip La Niña' looks to be in-store and better yet, current sea surface temperatures are already showing a robust La Niña event."
Bottom line: No one saw the California or Utah snow totals coming until they were practically on top of us, and that's the important takeaway when it comes to snow predictions. They're fairly useless until you're within 10 days of the storm, and are less predictable than ever in this age of climate change.