Here's Why the Lawsuit Against Ikon Pass Over Shortened Ski Season Wasn't Dismissed
A Colorado District Court judge decided that the breach-of-contract lawsuit against Alterra Mountain Co. has merit.
Heading out the door? Read this article on the new Outside+ app available now on iOS devices for members! Download the app.
A judge ruled late last month that a lawsuit against Ikon Pass parent company Alterra Mountain Co. can continue to be litigated. The suit, Goodrich et al. v. Alterra Mountain Company, brought by plaintiffs in Colorado, California, Illinois, Utah and Wisconsin, claims breach of contract following the pandemic-related resort shutdown last March.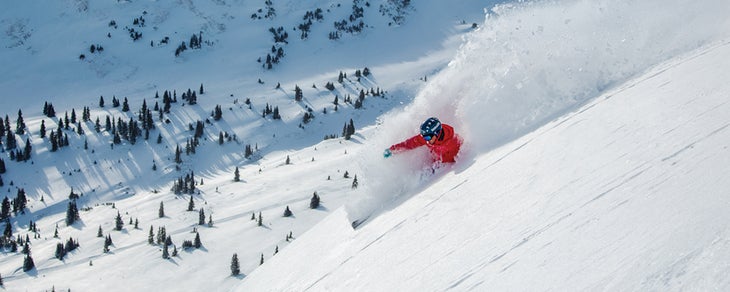 In a nutshell, Ikon Pass holders accuse Alterra of refusing to provide any type of refund after the company was forced to shutter its 15 resorts in mid-March due to the spread of Covid-19. Alterra did offer increased discounts of Ikon Pass renewals for the following 2020-'21 season.
Also Read: Two Colorado Backcountry Users Won't Go To Jail After Triggering Avalanche 
Judge Raymond P.  Moore, of the District Court of Colorado, heard the case last month after Alterra filed a motion to dismiss the lawsuit. Unfortunately for Alterra, Moore found that the case has merit, largely citing the terms of the Ikon Pass itself. He wrote in a June 25 order: 
"Though Defendants [Alterra] argue otherwise, the Court finds that, read as a whole, the promise is for unlimited access…during the 2019/20 ski season. And, here, Plaintiffs plausibly alleged that Defendants closed the resort during the 2019/20 ski season—when the resorts' ski conditions were such that skiing was feasible, e.g., spring skiing."
Alterra, which doesn't comment on ongoing ligation and hasn't weighed in publicly on the new ruling, has maintained that the language around the pass's nonrefundable clauses protects it from owing pass holders refunds. The company has also claimed that it has never guaranteed pass holders a "complete ski season" and that skiers' seasons were cut short due to the stay-at-home order, not the resort closures. 
Vail Resorts is also going through similar litigation from its pass holders; there's currently a motion to dismiss that case, which has yet to be ruled upon.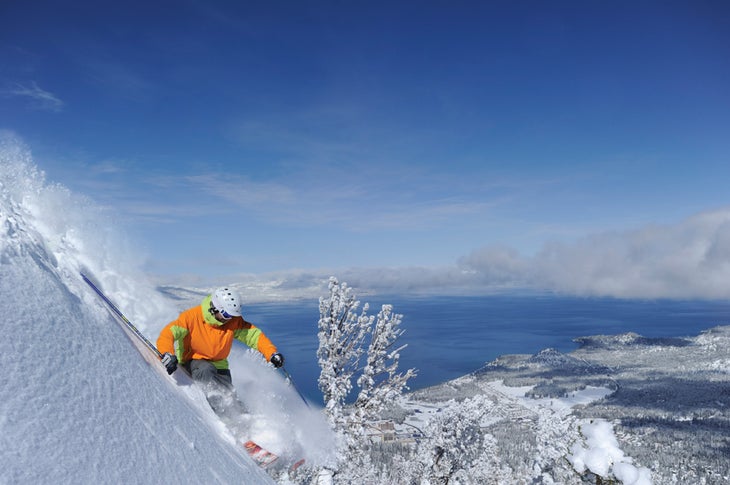 Moore's decision to not dismiss the lawsuit is based on the fact that Alterra voluntarily closed its resorts—even though it was mandated by the state. Therefore the company should be held to its own terms as set forth when skiers purchased the Ikon Pass, which say that pass holders are not entitled to refunds when they can't use their passes due to some fault of their own. (All of the passes now include language to address pandemic-related issues.)
He wrote: "Defendants also rely on the 'non-refundable' language but the Court finds such language—at this juncture—does not support that Plaintiffs' claim is implausible. Indeed, read as a whole, it supports Plaintiffs' position that the 'Cancellation Policy' applies such that if they cancelled or revoked the contract, they would not be entitled to a refund … Accordingly, the Court finds Plaintiffs' breach of contract claim is also not subject to dismissal on this basis."
In its defense, Alterra cited a few cases for precedence, which Judge Moore found irrelevant, including a case where United Airlines was not held liable to refund the airfare of travelers who purchased non refundable tickets and were unable to use them.
Go Deeper: Covid Threatened Our Ski Season, Here's What Actually Happened
The plaintiffs, on the other hand, cited a case that Moore did find persuasive:  In Allied Erecting & Dismantling Co. v. United States Steel Corp, the defendants paid the plaintiff a nonrefundable advance for work it intended to recoup later. Allied failed to do the work, so United States Steel Corp sued. Allied countered that the payment was nonrefundable whether or not Allied performed the work. The court found that "the word non-refundable cannot be construed as a license to provide little or no consideration and to still retain an advance payment."
"The same can be said here," wrote Moore.
The 31-page order, which, again, can be read here, goes into far more depth than we can cover in this article, and includes some portions of the suit that Moore did dismiss. 
Despite where you land on whether or not Alterra—and Vail—owe pass holders some financial restitution for the truncated 2019-'20 season, we can agree that these cases will be precedent-setting in the ski industry. As of July 8, no date had been shared as to when the courts will hear arguments in Goodrich et al. v. Alterra Mountain Company et al., but we'll be watching to see how it all unfolds.