This Snowmelt Study Provides A Glimpse Into Future Winters (And It's Not Pretty)
A new study measuring snowmelt rather than snowfall totals paints an alarming picture of how climate change is shortening our ski seasons.
Heading out the door? Read this article on the new Outside+ app available now on iOS devices for members! Download the app.
In news that will come as a surprise to no one—but that people will still argue about vehemently—snow is melting faster than ever in the West. 
Last week, the University of Colorado released the results of a study that measured snowmelt across 1,065 snow measurement stations from the Mexican border to the Alaskan Arctic over the last 40 years. According to researchers, snowmelt taking place throughout the mountainous West before April 1 every year has increased by 3.5 percent a decade over the last four decades. In layman's terms, one-third of the stations show that snowmelt is starting earlier in the season and has increased significantly, further compromising the boundary between winter and spring.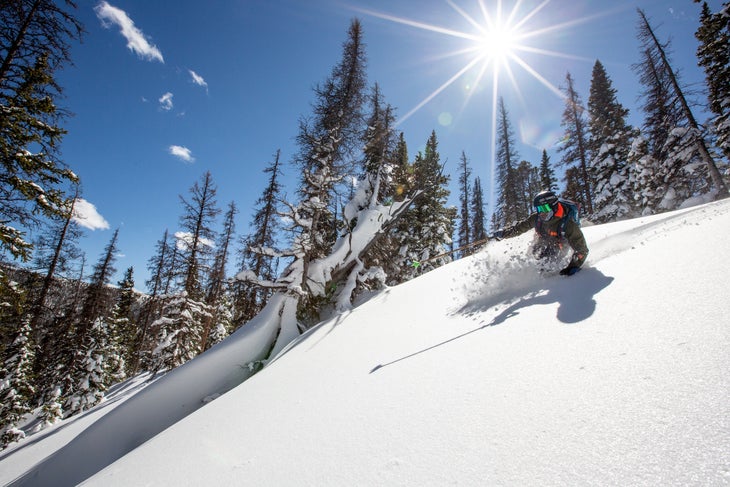 The study is a landmark in the sense that it's the first of its kind to pull snowmelt data—as opposed to snowfall—from hundreds of small, automated sensors buried far out of the way of winter recreationists at the snow-measurement stations throughout the mountainous West. These are the same stations that inform us about how deep a base there is on our favorite Nordic or snowshoe trails. By looking at the collective melt across all of these stations, the CU researchers were able to offer the first data-driven perspective of how Western snowpack is transforming—and the news is not good.
Also Read: The Colorado Ski Area Understands Climate Change, So It Turned a Coal Mine into a Power Plant
"Historically, water managers use the date of April 1 to distinguish winter and spring," said Noah Molotch, a study co-author and associate professor of geography at the Institute of Arctic and Alpine Research (INSTAAR) at CU Boulder, "but this distinction is becoming increasingly blurred as melt increases during the winter."
Snowmelt is considered a good warning sign of an underlying long-term problem, according to the study—as opposed to snow totals, which speak better to short-term trends. Earlier snowmelt that occurs during winter will saturate the soil too early, lead study author Keith Musselman, lead associate at CU's INSTAAR, told the Colorado Sun, and, like a sponge that can't hold any more water, the ground won't be able to ward off flooding during spring and summer rainfall.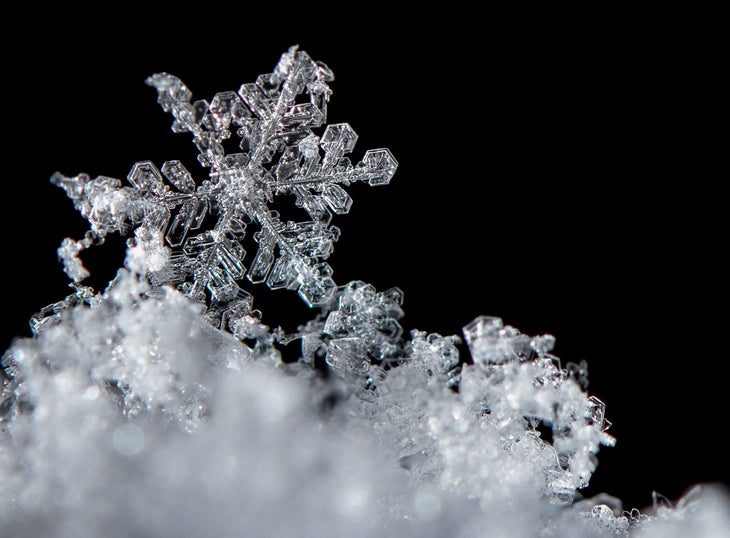 What does this all mean? It has potentially big repercussions on both the snow sports industry as well as water access and storage during the non-winter months. After all, the entire Western water infrastructure is based on drip-irrigation-style snowmelt saturating our soil when we need it the most during the dry summer months. Snowmelt is also vital for fire protection, agriculture, and irrigation, not to mention summer recreation on our beautiful lakes, rivers, and reservoirs.
Related: These Four Resorts Have a New Environmental Focus—You
"That slow trickle of meltwater that reliably occurs over the dry season is something that we have built our entire water infrastructure on in the West," said Musselman. "We rely very heavily on that water that comes down our rivers and streams in the warm season of July and August."
What does it all mean for skiers? Potentially few powder days as winter gets shorter and shorter and less water for snowmaking. While there's no way to tie this all up neatly with a bow, having more information is better than having less, and armed with it, planners can make better decisions around the West's water infrastructure moving forward.
Be Part of the Solution: How to Be a More Sustainable Skier