Back Bowls—How to Ski It
In a good snow season, the back bowls are the place to ski. Here are three tips to improve your skiing.
Heading out the door? Read this article on the new Outside+ app available now on iOS devices for members! Download the app.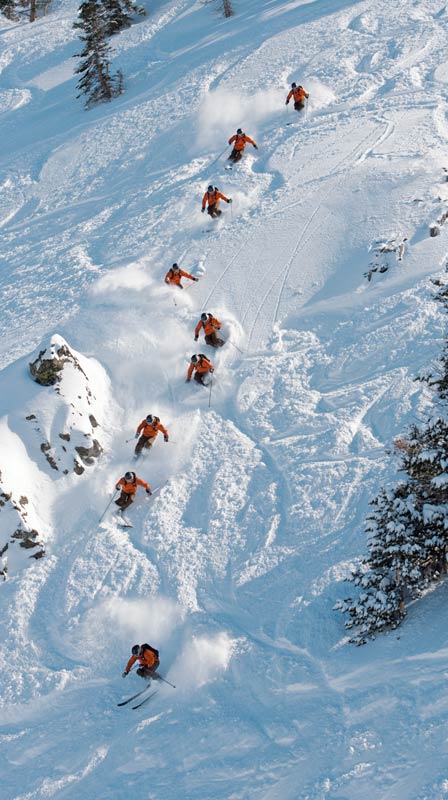 Counter-Balance: Move your torso, arm and hand down the fall line. As your pole tip swings forward, simultaneously tip your legs into the hill.
Rebound: Springboard-like-tail action from your skis in powder is a result of a clean, balanced entry and a well-aligned upper body at the turn finish.
Strong Core: At the turn finish, try to make a C-shape with the outside of your torso. The keys are a strong, balanced core and coordinated arm movements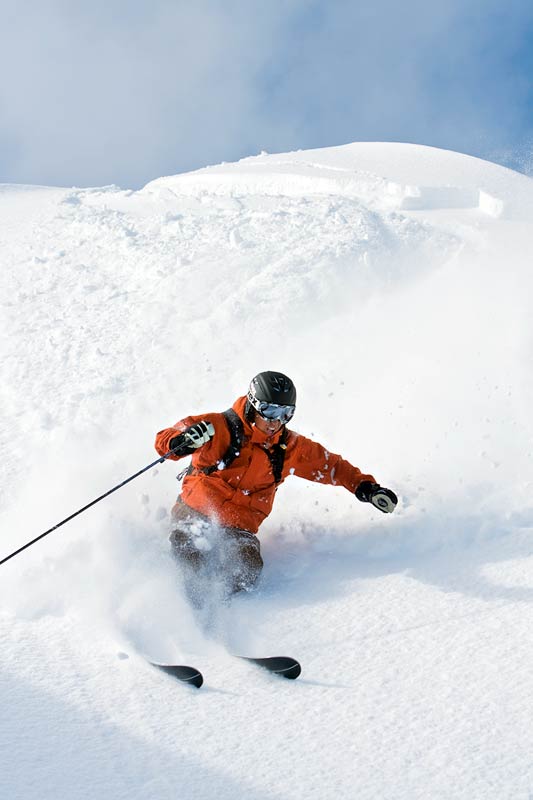 Balancing in deep snow feels a lot like standing on a surfboard. Distributing your weight over both skis is crucial, but to really ride the powder, both ski tips need to bend and engage simultaneously. Then the rest of the turn will happen naturally.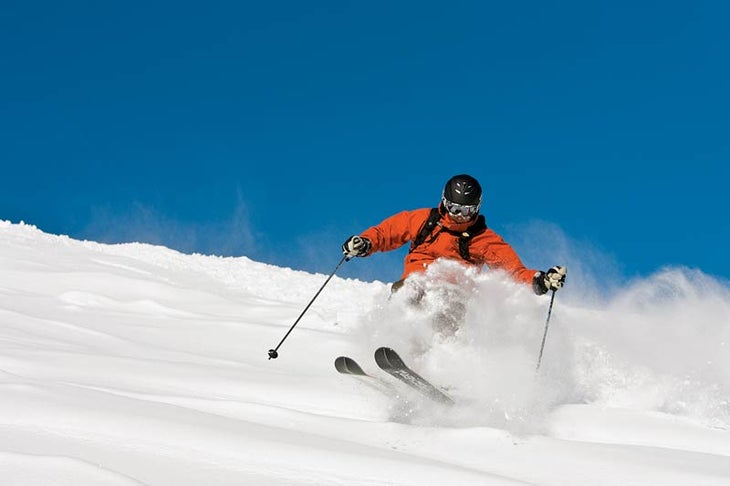 Powder skis want to bend in a way that slingshots you out of one turn and into the next. If your skis' tails are too soft, the end of the turn feels dead; if they are too stiff, you won't finish a turn. When they're just right, you bounce from one soft pillow to the next.