2023 Freeride World Tour to Kick Off in Spain Despite Sketchy Conditions
Athletes will have their work cut out for them in Baqueira-Beret, which is reporting a 51-inch snow base.
Heading out the door? Read this article on the new Outside+ app available now on iOS devices for members! Download the app.
Despite warmer-than-average European winter conditions throughout December and early January, the Freeride World Tour is planning to move ahead with the first stop of its competition series in Baqueira-Beret, Spain. The competition has now been confirmed for Sunday, Jan. 29. 
Like many European resorts this winter, Baqueira-Beret, which sits in the Pyrennees, has suffered from historic warm temperatures and low snowfall. On Saturday, Jan. 7, Baqueira-Beret reported a base of 15 inches—considerably below average. Low snow totals are even more concerning in the world of freeride skiing competitons, which rely on natural mountain faces rather than groomed courses.
"It's true, the winter was warm and dry since December after some good early snowfalls," says Nicolas Hale-Woods, FWT founder and chief executive officer. 
Relate: The FWT joins the network of FIS sponsored events
However, starting two weeks ago, snow began to fall in this region in Spain. Now, the resort has a 51-inch base—enough snow to make a competition happen.
"The good news is that there was a massive change in the weather pattern," says Hale-Woods. "It could be an epic day, or it could be more challenging, depending on how the weather and safety conditions are."
The planned venue at Baqueira-Beret is a 1,200-foot face called the Baciver. To monitor the Baciver's conditions, Hale-Woods has relied on a mountain guide, the FWT commissioner, and reports from local FWT competitor Aymar Navarro.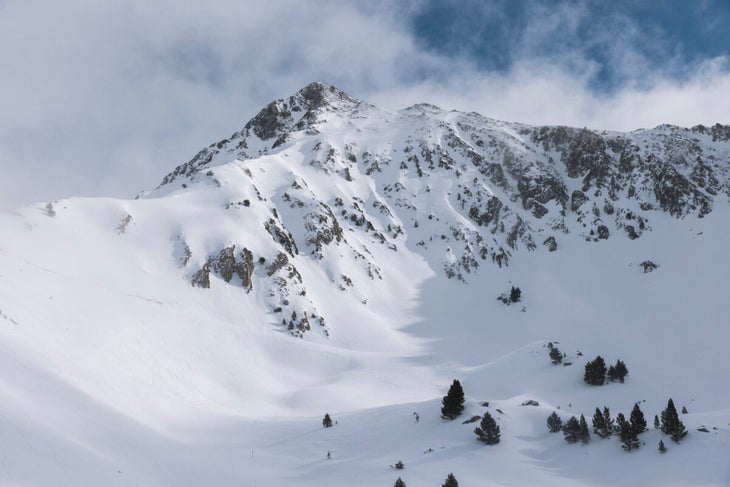 On Wednesday, Jan. 18, Navarro posted an Instagram story urging those skiing at Baqueira-Beret to stay off the competition. This is standard practice for freeride competitions—organizers typically restrict public access to competition venues weeks before the event to preserve snow quality.
"I would like to ask you that during the next days, the Baciver face be respected since it is option A for the competition," wrote Navarro, "I know it has been a very dry season and that we are all crazily wanting to catch powder, but I trust in all of you that for a few days will be able to contain our desire and respect [the temporary closure of the Baciver]."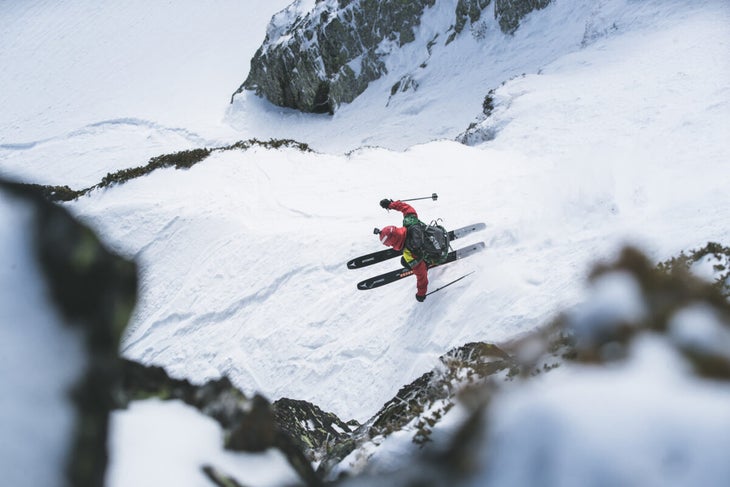 While Europe's lack of snow has placed unique pressure on FWT organizers, running a freeride competition isn't unlike juggling chainsaws, even in normal conditions. Low visibility, sudden warming, and high-avalanche risk can derail a competition before it starts. Earlier this season, the FWT had to reschedule its event in Kicking Horse, B.C., due to "unsafe" conditions. 
Hale-Woods notes that the FWT has several contingency plans should conditions at Baqueira-Beret worsen in the coming weeks. 
Watch: 2023 FWT Stop 1 – Baqueira Beret
"We've had different scenarios like pulling the event, canceling the event, and replacing the event in another resort," he says. "That's part of big mountain freeride event management. I'm not going to say we're used to that, but yes, we've had to deal with that type of situation in the past seasons."
With temperatures finally falling throughout Europe, the FWT's prospects for the rest of the season look encouraging despite the touch-and-go situation at Baqueira-Beret—all of the remaining European venues are holding snow.
"In Austria and Switzerland, there is snow on both the Wildseeloder and the Bec de Rosses," Hale-Woods says. "The Bec de Rosses was skied 14 days ago in the central couloir, which is pretty rare [this early in the season]… there are no particular concerns [with snow depth] at this stage."
Weather changes aren't the only hiccups the FWT manages every season. Injuries and other conflicts often sideline qualified riders. This season, rookies Manon Loschi and Dillion Flinders will not participate in the FWT due to injury. Leo Slemmet, a multi-year veteran of the FWT, is taking a season-long break from competing, citing interests in "other ventures."
To account for the lost riders, the FWT has announced two new season-long wildcards—Oscar Mandin and Ralph Welponer. Mandin comes from a freeride-focused background, whereas Welponer previously competed in FIS slopestyle events.
2023 Freeride World Tour Roster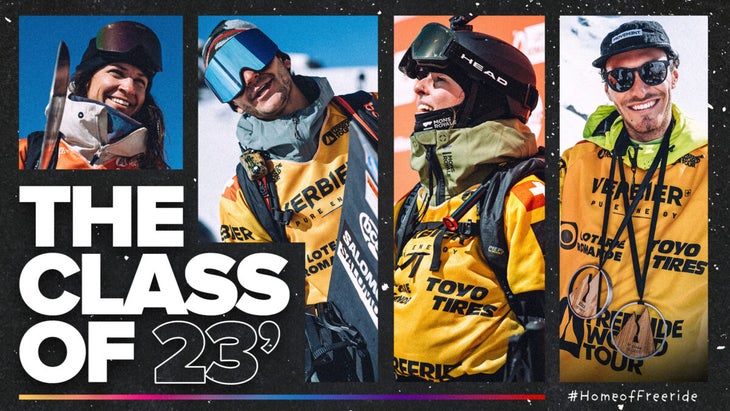 Ski Men
Tanner Hall – USA
Valentin Rainer – AUT
Xander Guldman – USA
Leif Mumma – USA
Manu Barnard – NZ
Max Hitzig – AUT
Max Palm – SWE
Maxime Chabloz – SUI
Oscar Mandin – FRA
Reine Barkered – SWE
Ross Tester – USA
Simon Perraudin – SUI
Abel Moga – ESP
Andrew Pollard – USA
Aymar Navarro – ESP
Carl Regnér Eriksson – SWE
Craig Murray – NZ
Finn Bilous -NZ
Jack Nichols – USA
Jamesa Hampton – NZ
Jedidiah Kravitz – USA
Kristofer Turdell – SWE
Ski Women
Addison Rafford – USA
Delila Quinn – USA
Elisabeth Gerritzen – SUI
Jessica Hotter – NZ
Justine Dufour-Lapointe – CAN
Lily Bradley – USA
Megane Betend – FRA
Molly Armanino – USA
Olivia McNeill – CAN
Sybille Blanjean – SUI
Updated 2023 FWT Competition Schedule
Baqueira Beret Pro, Spain – January 28 – February 2
Ordino Arcalís Pro, Andorra – February 4 – 9
Kicking Horse Pro, Canada – February 17 – 22
Fieberbrunn Pro, Austria – March 11 – 17
Xtreme Verbier, Switzerland – March 25 – April 2
How to Watch the 2023 FWT Events
Tune in to freerideworldtour.com on competition day to catch all the action live. The first comp in Baqueira-Beret kicks off at 12:20 p.m. CET (4:20 a.m. MT).