The Biggest Risk in the Backcountry Isn't An Avalanche
The "human factor" is one of the biggest dangers in the backcountry. Here's how to manage tricky social dynamics.
Heading out the door? Read this article on the new Outside+ app available now on iOS devices for members! Download the app.
A lot of work goes into skiing in the backcountry; we analyze the forecast, dig snow pits, dial in our gear, put in hours at the gym, and practice safety drills to ensure that we'll be able to take advantage of the best conditions. But however prepared we might be on our own, the social intricacies of skiing in a group are a whole different beast. In short, all the preparation in the world can't make up for poor group dynamics.
In avalanche courses you may hear terms like the "Human Factor" thrown around. That's because we, as humans, are susceptible to a plethora of outside influences (like bright, shiny Instagram squares or hopes of impressing a stronger ski partner) that can impede our decision-making if we're not careful.
One of the biggest risks when navigating the backcountry is not necessarily the snow, but the human factor and group dynamics. Professional mountain guide Morgan McGlashon grew up skiing in the Tetons and now guides clients for Exum Guides in her home range in summer and winter, and as a result, she's all too familiar with the challenges that different personalities, egos, and skill levels bring to a touring group. "I've definitely been the female in a group of guys who felt like her voice was not heard," she recalls. "Now, I work hard to honor everyone's voice, whether I'm guiding or just out with friends."
Her key takeaway from dealing with group dynamics in the backcountry? It takes some work to cultivate a culture of responsible and safe travel among backcountry ski partners, but it's essential to start those conversations early, and hold each other accountable at times when it's easy to become complacent. Here are McGlashon's top tips for setting your backcountry crew up for success.
Learn more: The backcountry basics they didn't teach you in your Avy 1 course
Know your partners' risk tolerance and experience
Finding compatible ski partners (or at least understanding your differences) is step one in setting your group up for success. Have you been out together before? If so, what was that like? Do you know their risk tolerance and education level?
"I save the objectives that are the most different or intimidating to me with partners that I trust and match up with," McGlashon explains. "When I go out and ski with someone I know well with a lot of experience, but they have a higher risk tolerance, I'm going to be more careful about what we plan to do. If conditions are more complex, I probably won't choose to go out with someone with a much higher risk tolerance."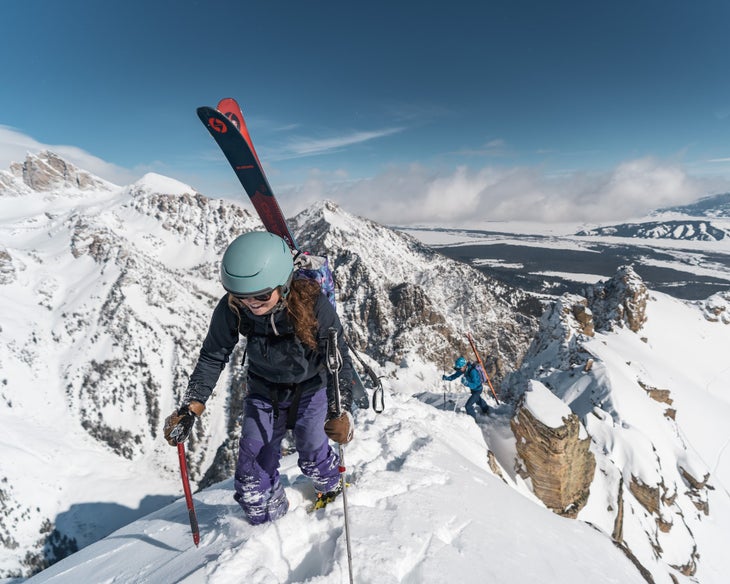 If you haven't skied together much, give yourself time to get to know new partners. Sure, you may have seen an Instagram photo of them skiing a challenging line, but that doesn't paint the full picture. If you're hitting the skintrack with a brand new ski partner, it's probably not the day to push your limits on a challenging objective. Instead, focus on getting to know how you operate together in the backcountry (kind of like a first date) in low angle terrain before committing to a bigger objective. "Don't ski at your limit with someone you just met," McGlashon advises.
Base your decisions on concrete data and observations
Ever skied with someone who says they just "felt really good about it"? Conversely, it's common to hear skiers say: "I don't know, it just doesn't feel right." While intuition is important to be aware of and listen to, encourage your teammates to think critically about decisions. "Emotions are valid, but concrete observations can help us make a real plan," says McGlashon. "If someone only shares 'I'm scared' that doesn't help us make a better plan. If you share what you're scared of, as a group we can figure out how to proceed together."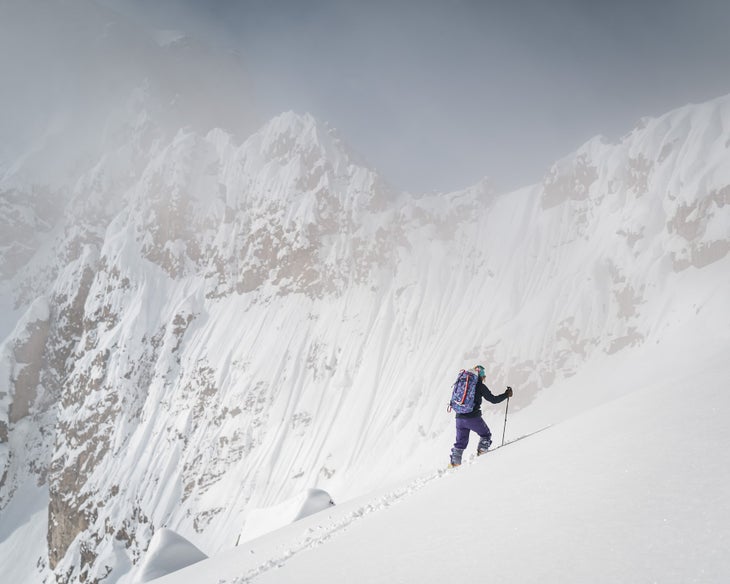 Everyone has a voice
No matter what your experience level is, McGlashon encourages everyone in the group to take an active part in making observations, asking questions, and voicing concerns. "If you notice something, say something; more eyes are always better. I may be a guide, but we don't catch everything," she says. "Using your voice and speaking up when you see something is way better than assuming that everyone else noticed. Things can go wrong when you just assume everyone is on the same page." Conversely, "don't be the person with the expert halo," McGlashon adds. "If you have more experience, listen to input from others. Everyone has a voice in the group."
There's no such thing as too much communication
Communication is the cornerstone of managing group dynamics, and is just as important the night before as it is while in the field. "Both in guide meetings and with personal partners we ask things like, 'What are some possible problems or hazards we might encounter? What could turn us around? Where are our decision points?' Having those discussions beforehand is really important to set expectations," McGlashon says.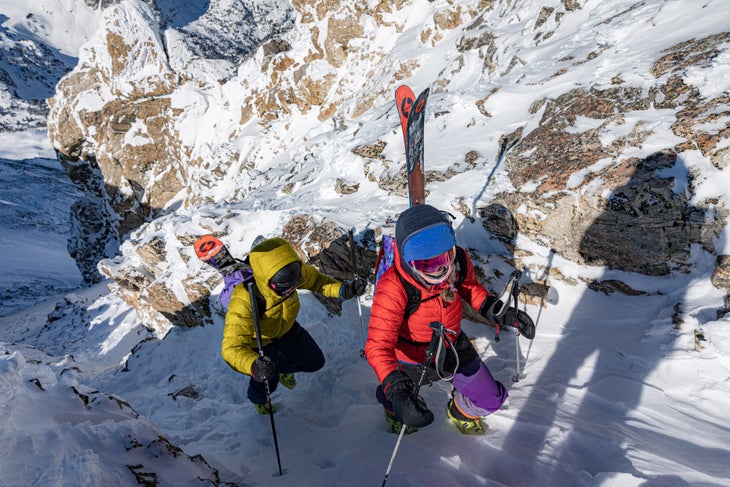 In addition, coordinate with your partners to make sure you've got necessary safety gear covered (first aid kits and rescue tarps), as well as deciding what kind of technical gear (if any) your plan will require like ropes, ice axes, or crampons. "Not everyone needs to carry a separate first aid kit but if you're halfway into the day and one person didn't bring crampons, that will change the whole group's plan."
McGlashon cautions against getting complacent when out with trusted partners on your home turf. "You shouldn't skip those important conversations because you're familiar with the terrain. Conditions change. Check in before that open rollover in the middle of the slope regardless of how many times you've been there," she says. "Don't find yourself caught off guard in avalanche terrain."
Read More
How to use an avalanche report to plan your backcountry ski day
Are new safety gadgets keeping us safer in the backcountry, or giving us false security?
The best backcountry skis of 2022