Moveable Feast
Take your on-slope nutrition up a few notches with made-to-go snacks from inside your very own kitchen.
Heading out the door? Read this article on the new Outside+ app available now on iOS devices for members! Download the app.
We've all been there. You unwrap your snack on the lift and it's a melted, gooey mess that's now all over you. Or it's frozen solid. And you're still hungry.
We're asked all the time about the best snacks for skiers before, during, and after a day on the slopes, so we turned to Matt Kadey, a registered nutritionist and dietician and author of "Rocket Fuel: Power-Packed Food for Sports and Adventure."
"My goal with this book is to get more athletes back in the kitchen," says Kadey. "People are more likely to eat a better overall diet if they cook." Kadey's recipes are easy to make and feature mostly simple ingredients that people have on hand. But you needn't abandon your favorite bars, chews, or gels. "I tell people to go slowly," Kadey says. "Try bringing one homemade snack out with you. I bet you'll enjoy eating it more."  
We hunkered down in the SKI test kitchen and made several snacks featured in "Rocket Fuel." Here are some of our faves.
Granola Bites
These tasty little bundles, filled with energy-giving ingredients, are hearty enough to pack along on the slopes.
Servings: 12 || Prep time: 20 minutes  
1.5 cups quick-cook oats
1/3 cup wheat germ
1/2 cup chopped pecans or almonds
1/4 cup hemp seeds ½ cup dried cranberries
1/2 cup chopped dried apricots
1/3 cup unsweetened shredded coconut
1/2 teaspoon cinnamon
1/2 teaspoon ground ginger
1/2 teaspoon salt
1 large egg
1/2 cup honey or brown rice syrup
1/4 cup melted coconut oil
Preheat oven to 350° F. In a large bowl, stir together oats, wheat germ, pecans or almonds, hemp seeds, cranberries, apricots, coconut, cinnamon, ginger, and salt. In a separate bowl, lightly beat egg and stir in honey or brown rice syrup and oil. Add wet ingredients to dry and mix until everything is moist.
Divide mixture among 24 greased or paper-lined mini-muffin cups and make sure to pack it down tightly to help hold everything together. Bake for 15 minutes, or until the edges begin to brown. Let cool several minutes before removing from cups. Chill in the refrigerator for up to a week and transport in a small zip-top bag.
Salted Quinoa Almond Fudge Cups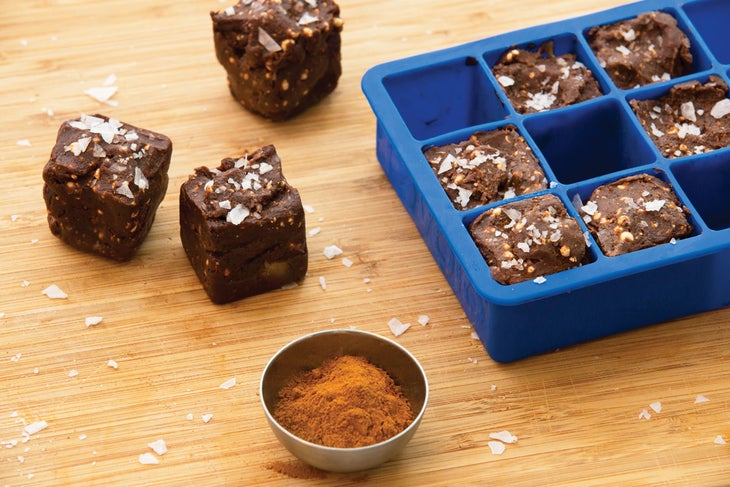 Packed with protein powder, quinoa puffs, and bananas, this chocolatey treat serves up the nutrients for optimal recovery.
Servings: 12 || Prep time: 20 minutes
1/2 cup almond butter
1/2 cup protein powder
1/3 cup softened coconut oil
¼ cup cocoa powder
¼ cup maple syrup
1 medium-size ripe banana
1 teaspoon vanilla extract
1 teaspoon cinnamon
1 cup quinoa puffs
1 teaspoon flaky salt, such as fleur de sel or Maldon
Place almond butter, protein powder, coconut oil, cocoa powder, maple syrup, banana, vanilla, and cinnamon in a food processor or blender and blend until smooth. Pulse in quinoa puffs.
Divide mixture among 24 mini-muffin cups. Sprinkle salt over tops. Place tray in freezer until set, about an hour. The fudge cups won't freeze solid. Remove fudge cups and keep in the freezer in an airtight container.
Something else to chew on: 5 Nutrition Tips for Skiers
Maple Orange Sports Drink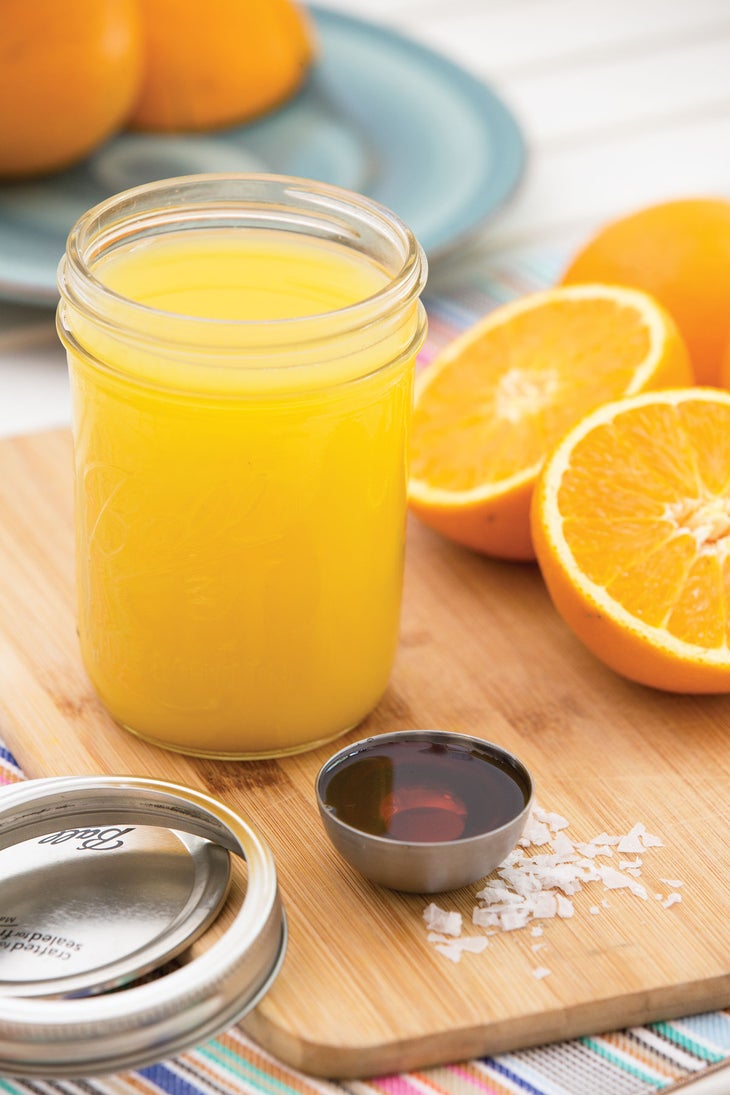 Stay hydrated with a mix of quick-acting carbs and electrolytes.
Servings: 1 || Prep time: 5 minutes
2 cups water
1 cup pulp-free orange juice
2 tablespoons maple syrup
Zest of one medium orange
1/8 teaspoon + 1/16 teaspoon sea salt
Combine all the ingredients in a water bottle and shake well. This recipe makes one 24-ounce serving, but you can double or triple it as needed for multiple bottles.
Eats on the Go
Not a DIY-er? No problem. These store-bought snacks are among our favorite grab-and-go options.
FourPoints Bars
Sustained energy from balanced whole ingredients. Our favorite flavors: Powder Day PB&J and Mountain Mocha Espresso Bean. [Box of 12: $36; FourPointsBar.com]
Field Trip Jerky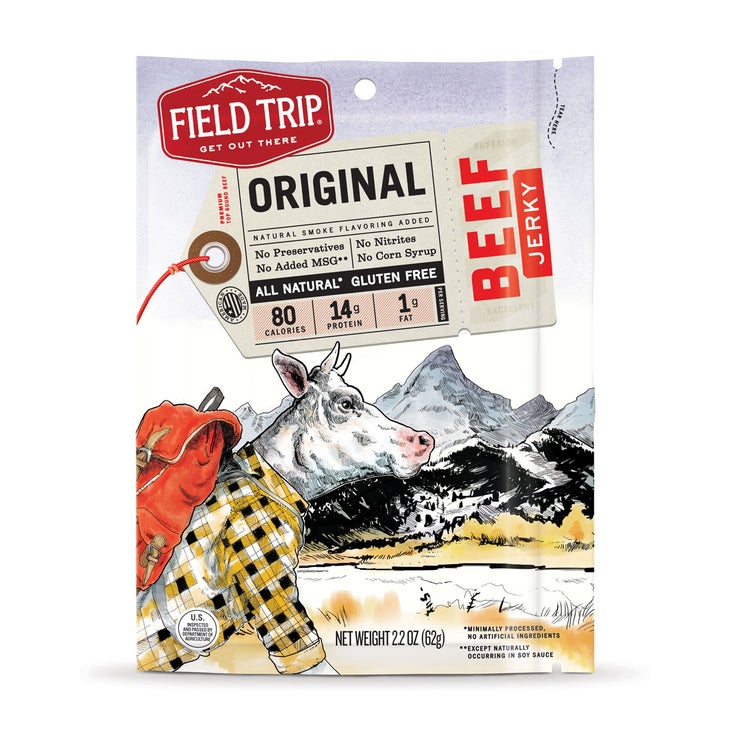 High in protein and non-messy, jerky is skiing's wonder snack. Field Trip's beef, turkey, and pork jerkies are nitrate- and gluten-free and amazingly tasty. [$6.50, FieldTripSnacks.com]
Trail Mix
Simple to throw together and perfect for quick energy, our staple mix is macadamias, pumpkin seeds, sesame sticks, dried cherries, and dark chocolate chips.