Airbnb Heads to the Mountains
Online home-rental services, such as Airbnb, are reinventing ski travel and helping homeowners pay their mortgages. But at a cost: more nuisance for neighbors and a tighter housing crunch.
Heading out the door? Read this article on the new Outside+ app available now on iOS devices for members! Download the app.
When booking ski lodgings, Jonathan Retseck doesn't bother with central reservations anymore. The Manhattan sports-marketing firm owner logs on to Airbnb.com and checks out reviews of private homes. "It's our default these days," says Retseck, who has booked with Airbnb at ski areas including Killington, Vt., and Park City, Utah. "There are more options, and you can find something unique."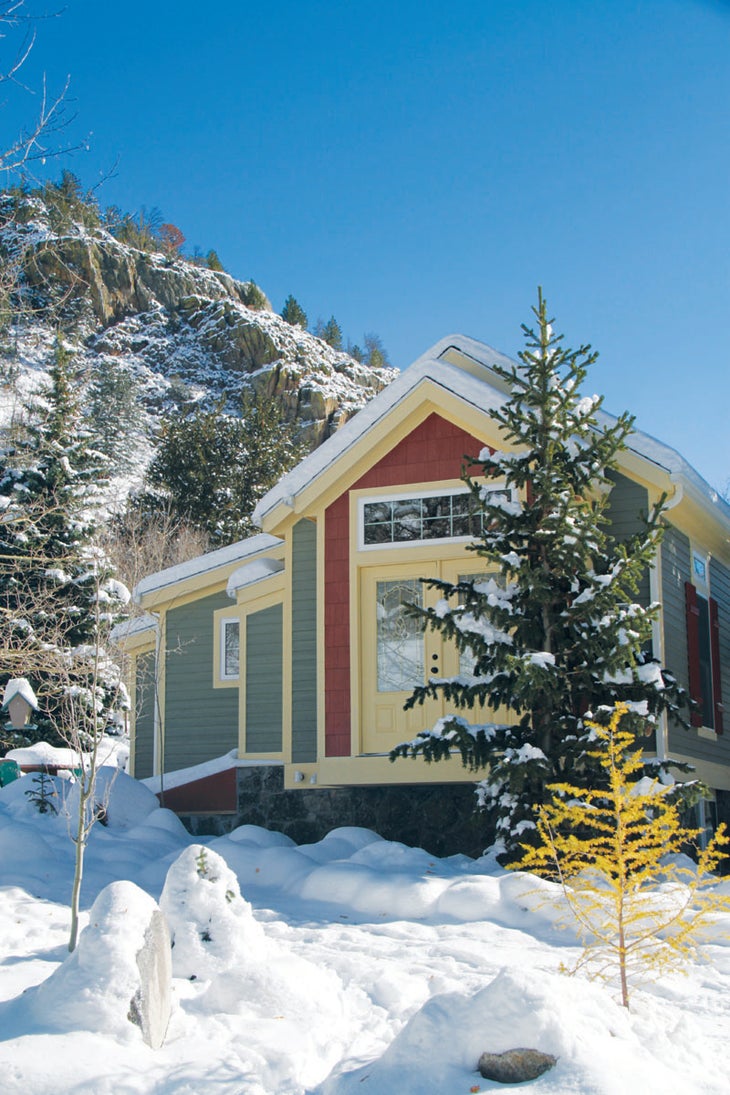 Never used Airbnb? Like the transportation app Uber, it's a wildly successful startup in the so-called sharing economy that lets individuals conduct person-to-person transactions. And like Uber—which has done nothing less than radically alter traditional transit services—Airbnb is altering the lodging industry by allowing private homeowners to become private hoteliers.

The benefit is a wider range of choices and prices than with traditional lodging. "You cut out the middleman, the property-management firm, which means you can get a better deal," says Flylow Gear founder Dan Abrams, who uses Airbnb and competitor VRBO for business and vacation travel.
Private ski-town vacation rentals are not new. Services such VRBO (Vacation Rentals by Owner) have existed since the emergence of the Internet economy. Airbnb is the new kid. Just six years old, the startup is valued at more than $25 billion, with rental properties in 191 countries. Skiers can rent a ski chalet, a modest two-bedroom condo, or even a camper van parked in a driveway. "Vacation rentals used to be secluded second homes in the woods. Now because of Airbnb it can be a room in somebody's basement," says Melanie Rees, a housing consultant who did a study on the booming short-term rental industry for the Colorado Association of Ski Towns.

Retseck and his wife are among the growing number of second-home owners who rent out their vacation homes—a house near Hunter Mountain, N.Y.—on Airbnb. "Our clientele is mostly young professionals and Millennials coming from Brooklyn or Manhattan, and we try to make it nice for them," says Retseck, who charges about $300 per night on weekends. The house includes touches such as a tuning bench, a bike-repair stand, and delivery of The New York Times.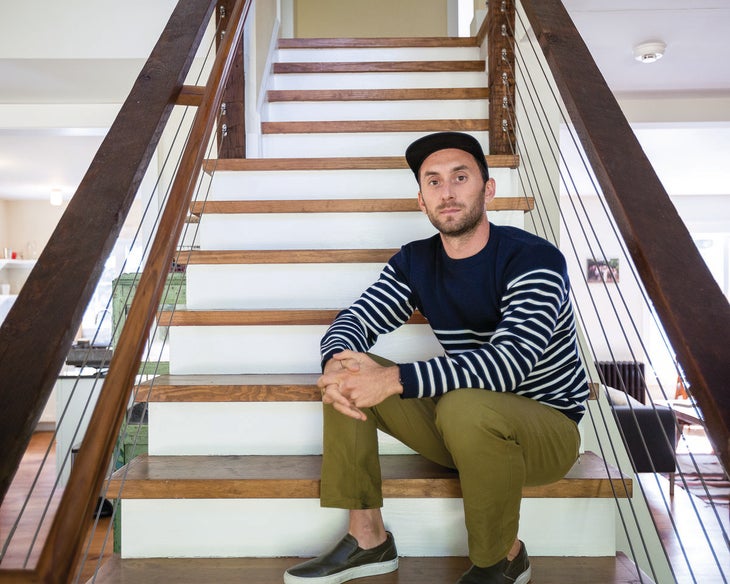 Eben Mond and his wife, Darcee, use VRBO to rent out their mountain home in Silver Plume, Colo., near Loveland Ski Area, where they run the ski school's backcountry program. "It's rented pretty much every Friday, Saturday, and Sunday from July through the winter," says Mond, who charges about $125 per night. The rental income just about covers the mortgage and upkeep on the home, which the couple purchased as an investment.
Predictably, ski towns are grappling with how to regulate this explosion in short-term rentals. Towns appreciate the bigger bed base, which means more tourists spending more money on the mountain and on Main Street. But there are downsides.

Neighbors have to deal with the noise and nuisance of strangers renting the place next door, with new guests often arriving every weekend, and usually primed to party. Hotels, not private homes, have services in place to handle a stream of guests. "Visitors want to live like a local, but residents don't want new neighbors every weekend," says Margaret Bowes, executive director of the Colorado Association of Ski Towns.

"Renters put out their garbage on Monday when they check out, and it sits there for the bears to attack until town collection on Thursday," says Jim Schmidt, a Crested Butte town councilor who sits on the town's Short-Term Rental Committee. Another problem: The conversion of long-term rental units to short-term vacation use is removing precious housing from the local inventory, exacerbating the affordable-housing crunch in many ski towns.
"It has made the housing shortage worse," Bowes says. Employee housing is a big conversation in ski towns, which often struggle to find enough employees. Several restaurants in Crested Butte have cut their hours because they can't find workers to cover shifts, Schmidt says.

A lack of rental housing was one of the top concerns voiced by Airbnb opponents at a city council meeting in July in Leavenworth, Wash., about 30 minutes from Stevens Pass. "What's the point of bringing more people to town if we don't have enough employees to serve them?" says Price Gedhill, who owns an upscale Mexican restaurant in Leavenworth, and who admits it's an ongoing challenge to find enough workers to staff his restaurant.
Worries about maintaining the quiet character of residential areas have led some ski towns to pass strict regulations. Jackson, Wyo., bans what it calls transient rentals in residential neighborhoods. Park City hired an inspector and imposed fees to cover permitting costs. Durango, Colo., capped the number of vacation rentals and posted a map of permitted properties on its website—along with an e-mail address to report scofflaws. Telluride limits the number of days (29) that a home can be rented out.

In Crested Butte, the short-term rental industry is fueling second-home speculation and raising real estate prices in a town that is already barely affordable for working-class folks, Schmidt says. Tourists and their money are nice, but at some point a town loses the charm that makes it a great place to visit, he says. "The question we all have to ask is, do you want your town to become one big hotel where nobody lives anymore?"
Dana Query, 46, of Silverthorne, Colo., booked a small condo through Airbnb in Kitzbühel, Austria, last winter to attend the Hahnenkamm downhill races with friends. "Having never used it before, I was a little nervous, but there were no rooms available except for some ridiculously expensive five-star hotels," says Query, an IT manager. He paid $3,200 for a weeklong stay in a prime location, within walking distance of the lifts. "I would definitely use Airbnb again—maybe this winter."  ●
Top photo: Eben and Darcee Mond purchased an investment property near the Loveland ski area in Colorado, and rent it out. So far so good. Photo Credit: Eben Mond
Second Photo: Skiers use Airbnb for both sides of the vacation equation. Jonathan Retseck uses it to find lodging on ski trips and to rent out his own vacation home near New York's Hunter Mountain. Photo Credit: Tait Simpson