A Late-Season Indy Pass Could Make Your Spring Road Trip Way Cheaper
Ready for a road trip? The Indy Pass unites regional resorts under one pass so skiers can stay close to home and still make plenty of turns this season.
Photo: Courtesy of Tamarack
Heading out the door? Read this article on the new Outside+ app available now on iOS devices for members! Download the app.
If you're like us, you won't let a pandemic wipe out your ski season. That said, we do need to tweak how and where we ski this winter, staying closer to home and patronizing smaller, less crowded resorts. Enter the Indy Pass. The up-and-coming multi-resort pass was seemingly made for a global pandemic, collecting ski country's under-the-radar community- and family-owned gems onto one convenient pass that will undoubtedly help skiers plan and execute quick getaways in their home and/or neighboring states.
Not familiar with the Indy Pass? This little wonder now includes 63 resorts in the U.S. (plus another three in Western Canada, although the border will likely stay closed to skiers this season), and is seemingly adding more ski areas daily. Skiers and riders get two days at each resort, plus many also offer lodging discounts.
The Indy Spring Pass goes on sale next week for $149, and includes two days at each of the 63 ski area. 
In other words, for the growing cadre of Indy Pass holders, the options for quick weekend jaunts to some of their region's most beloved family-owned hills are numerous. So whip out your favorite GPS device and get planning. Visit one per weekend, or cram a few nearby destinations into one long weekend. We mocked up a few regional trips to light the fire, but you can create your own adventure at Indypass.com. Happy planning.
Everything You Need To Know About The Indy Pass
Indy Pass Weekend: Michigan
Michigan may not be home to the most vertical, but it does claim some of the scrappiest and most authentic ski areas in all of ski country.
If you think the very idea of skiing in Michigan is a stretch, you've got another think coming. The Wolverine State boasts a surprising number of ski areas, with a great many of them located close to big cities and population areas. And you know it's not because Michigan's geography lends itself to downhill skiing. Sure, the Upper Peninsula's Porcupine and Huron Mountains boast some decent elevation (topping out at around 2,000 feet), and it's in this region that you'll find many of Michigan's more notable ski areas—Mt. Bohemia, for instance, which offers the biggest vertical drop in the state with 900 feet.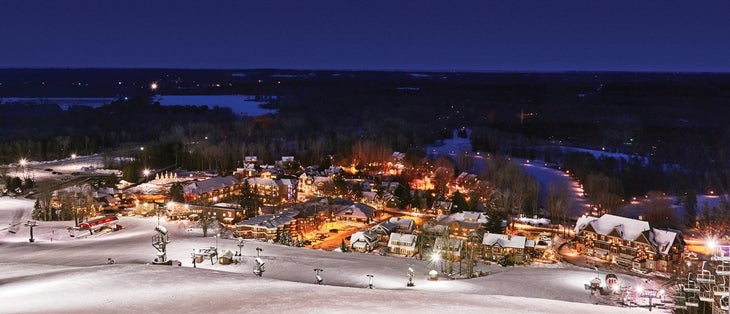 But Michigan as a whole is, shall we say, vertically challenged, so the prevalence of skiing here really comes down to climate and Michiganders' affinity for the sport. Norwegians who immigrated and settled in this part of the country in the 1800s brought a love of the outdoors and winter activities, including various forms of skiing. Combine that with northern Michigan's long, cold winters and lake-effect storms, and it's easy to understand why skiing took off here. 
Today, Michigan boasts a plethora of skiing options throughout the state, from large, corporate-owned destination resorts to mom-and-pop gems with true community vibes. Those looking for more vertical, more trails, and more snow tend to "head up north" to the Upper Lower, where some of the most affordable and accessible ski resorts sit smack-dab in one of the best snowbelts in the state.
Indy Pass Midwest Resorts
Indy Pass Weekend: Mass./N.Y./Vt.
Thanks to a natural geographic density, Eastern skiers don't have to travel far to craft a shred-packed weekend at some of the region's independent ski areas.
As any skier who grew up in the East will tell you, Eastern skiing is the soul of the sport. It's where kids learn to tip a ski on edge because they have to, not because they're wannabe Olympic racers. It's where people learn to appreciate those edges early on, or else go barreling down the icy slopes until they either reach the bottom or collide with a static object first. That's not to say there aren't powder days and sweet corduroy, but as any Eastern skier will also tell you, the days of "frozen granular" are the ones that make you a better skier, hands down.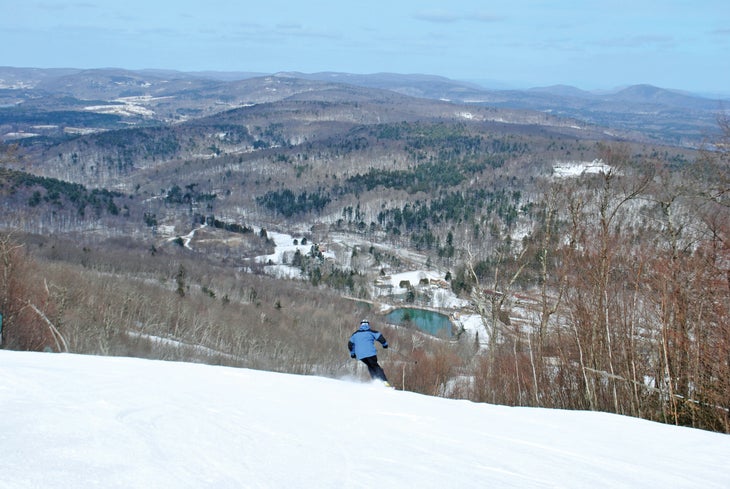 There's no shortage of large, commercialized destination resorts in this part of the country, complete with ski-in/ski-out lodging and enviable après scenes. We're not talking about those. The Eastern resorts that dot the Indy Pass map from Jay Peak, up by the Canadian border, down to North Carolina's Cataloochee, cannot be compartmentalized. Some boast serious vert and passionate racing programs, others are teeming with first-timers and attract folks who've never seen snow before. But the one thing they do have in common is community and a sheer love of sharing the sport of skiing. 
The good news is, with 20 Eastern resorts on the Indy Pass this season, there's likely an Indy weekend in your near future wherever you hail from on the Right Coast—and bonus if it means hopping off the highway a little sooner and saving a bit of gas. So plan on making acquaintance with some unique and down-home ski areas this winter, where the skiable acres might be few but they more than make up for it in stoke and a welcoming smile.
Indy Pass Spotlight
Catamount: This Berkshires Resort Makes Learning Easy
Indy Pass Eastern Resorts
Indy Pass Weekend: Idaho
Sprawling slopes and plenty of vertical make the Indy Pass's Western resorts pure gold when it comes to socially distant skiing.
Bigger states bring longer drives and greater distances between ski areas, but also more breathtaking scenery and pit-stop explorations. In Idaho, 18 ski areas are scattered from the panhandle to the Utah and Nevada state lines, and dot mountains in the Sawtooth, Bitterroot, and Caribou ranges. And depending on where you land, the landscape, culture, and terrain can look mighty different.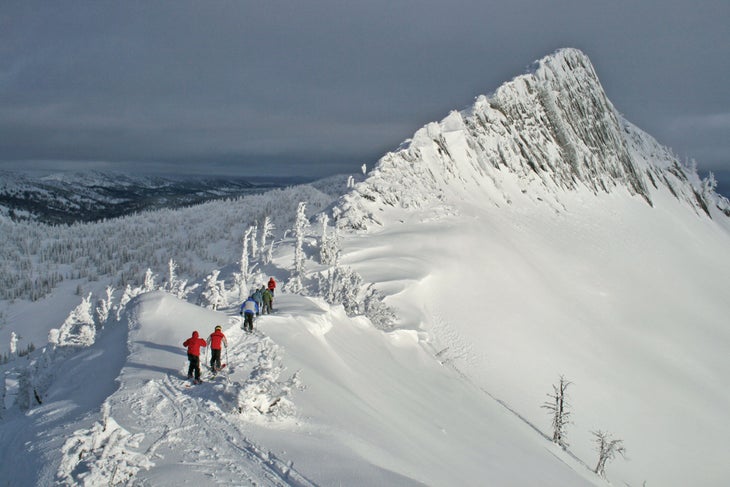 That goes for all the Western resorts on the Indy Pass this season, which range from as far south as Arizona's Sunrise Park and California's China Peak to Eaglecrest Ski Area in Juneau, Alaska. That's a lot of real estate. Skiers with time and gas to spare can go hog-wild planning far-reaching weekends in Washington, Oregon, Wyoming, and Idaho—where the resorts boast plenty of skiable acres, vertical, and tons of room to spread out. Make it a road trip or a few weekend missions—either way, Western Indy Pass skiers have adventure in their grasp this winter.
Indy Pass Western Resorts