Small Is Good
Skiing is about making turns, not where you make them.
Heading out the door? Read this article on the new Outside+ app available now on iOS devices for members! Download the app.
Originally published February, 2005 issue of SKI Magazine 
I am forever asked what my favorite ski resort is and what kind of snow is the best. As long as the snow is white, it's on the side of a hill, your edges are sharp and your skis are as new as you want them to be, then the only thing that matters is who you're skiing with and when you have to return to the office. At this very moment, I would even be excited to be on a pair of those new, ugly, turned-up-at-both-ends skis, making turns until I get to the bottom of whatever hill I started at the top of.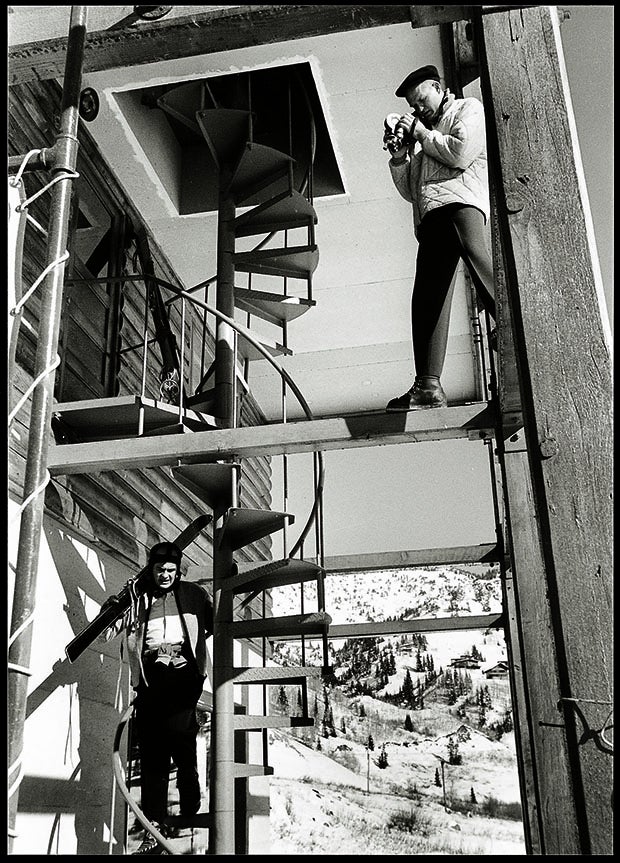 I remember one time at the summit of Boyne Mountain, Mich., when the people I was skiing with said, "Let's meet halfway down and then figure out what other trail we should take." Halfway down was 225 vertical feet below us. But vertical feet, snow conditions and equipment are relative. And none of those factors determines how much fun you'll have on the hill.
At a Chicago Ski Dazzle show, I watched someone walk out of the ski swap with a pair of 30-year-old K2 Hamburger skis that he had bought for $28. That guy probably didn't know that there are easier skis to turn, but he'll soon be out on the hill making turns with a smile and most likely doing it at a place like Wilmot, Wis., which has at least 300 vertical feet, or Apple Mountain, Mich., with its one chair and four ropetows.
I'm lucky because I get to ski at a private resort with 3,000 vertical feet, five quads and three doubles. Do I enjoy no liftlines and empty slopes? Of course. But it all comes down to your skis, the clear blue sky and the snow in front of you. You can turn right, turn left or go straight. In the end, what's important is that you're making turns-on whatever mountain you've chosen. And that after you reach the bottom, you get on the lift and go to the top again.
Let's hear it for the hundreds of small ski areas across America that afford the opportunity for people to make their first turns and experience their first taste of freedom. Those resorts are where you can still get a hamburger for under $15 and whatever grooming there might be is done by a 40-year-old Tucker Snowcat or the ski patrol sidestepping. A resort where everyone walks from the muddy parking lot to the base lodge in their work boots, carrying their brown bag lunches in one hand and their skis and poles over their shoulder. A place where lift tickets are less than half what they'd cost at a so-called destination resort. I've never really liked the term "destination resort." Isn't a small resort also a destination?
At the end of the day at a small local resort, after riding in a double chairlift that moves slowly enough so you can have a private conversation with someone you care about, you are just as tired and have had just as many of your wishes fulfilled as someone who has been cruising the groomed stuff at a major resort where it costs $300 to fly to an airport to rent a four-wheel-drive car for $200 a day so you can drive 100 miles or so to sleep in a $500-per-night condo with hot tubs the size of swimming pools.
It doesn't matter which resort you are at when you start down the hill; the only thing that can hold you back is your attitude. There's nothing in the world that can compare to the feeling of being an "extreme" skier, because in your mind, at any moment on the hill, you can be one.