Intermediates Belong in the Backcountry Too, and This Colorado Cat Skiing Terrain Proves It
A snowcat trip deep into the wilderness around Purgatory Mountain Resort just might be the ultimate blue heaven.
Heading out the door? Read this article on the new Outside+ app available now on iOS devices for members! Download the app.
"Isn't this great?" A middle-aged woman named Lorraine hops off the bottom step of the cat and surveys the startlingly beautiful landscape before us. "There are no assholes out here." 
It might be a bit crass, but we're all thinking the same thing after a season sharing the slopes at our respective resorts with a few thousand of our very best friends. Our group of eight skiers and guides is deep in the San Juan Mountains staring down a powder stash that disappears into an orchard of evergreens somewhere between Purgatory and Telluride ski resorts. The terrain surrounding us is quintessential Rocky Mountains, with craggy, coal-colored peaks poking out of snow-covered slopes, narrow canyons hiding remnants of mines that gave mountain towns such as Silverton their names, and deep stashes of powder that stick around well into spring. The powder we're currently looking at is pristine—not a track in sight—which underscores Lorraine's larger point: We have these mountains all to ourselves.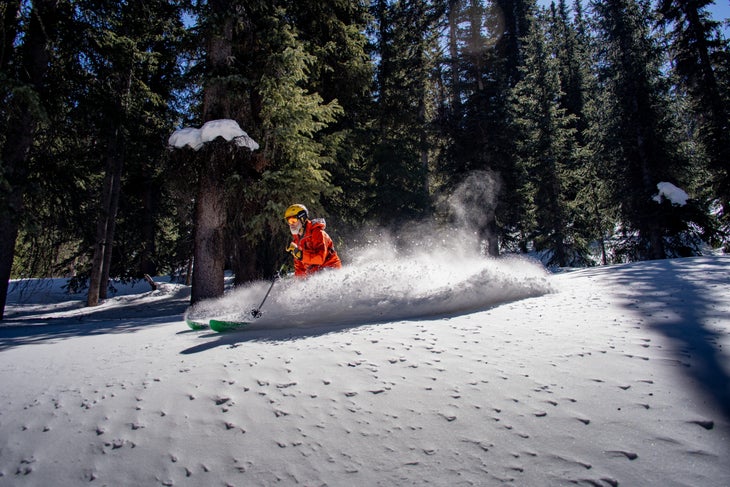 Therein lies the allure of backcountry skiing; there is solitude and untracked powder beyond the lift-served groomers and their accompanying crowds. Unfortunately, most of us have been led to believe that the backcountry is reserved only for expert skiers with oodles of avalanche knowledge and safety education. Or that it's a land of cliffs to huck and couloirs to maneuver. Or not.
This trip with Purgatory Snowcat Adventures is proof that there's backcountry for all of us. Well, most of us, at least. Purgatory Snowcats runs the largest cat ski operation in Colorado, with access to 35,000 acres in the San Juan National Forest. There's all kinds of terrain, from gentle, low-angle powder fields to the afore-mentioned cliffs and couloirs. With that kind of vast terrain, certainly there's something for an average skier like me, right? I love bumps that have good rhythm and mellow tree lines with plenty of space to maneuver. I could probably ski Beaver Creek's Coyote Glade, a low-angle powder fest though skinny aspens, once a day for the rest of my life and die happy.
Also Read: This Ski Area Could Be Canada's Next Big Thing—But It's Not Interested
The wind is blowing hard as we click into our powder skis before our first run. The cat has dropped us on an exposed ridge, so our group scoots off the wind-blown hump,  through the crust, and down to the edge of the trees where our lead guide, Grady, explains how each run will work. He'll set an outside boundary, skiing a line to our left and we'll each take turns choosing a path to the right of that line.
I'm shivering. I tell myself it's from the wind, but I know it's because I'm nervous. I don't have a lot of experience in the backcountry, and I don't want to slow my group down, or worse, not be able to handle the terrain at all and have to spend the day hanging out in the cat like a kid who waits in the car while his mom runs errands.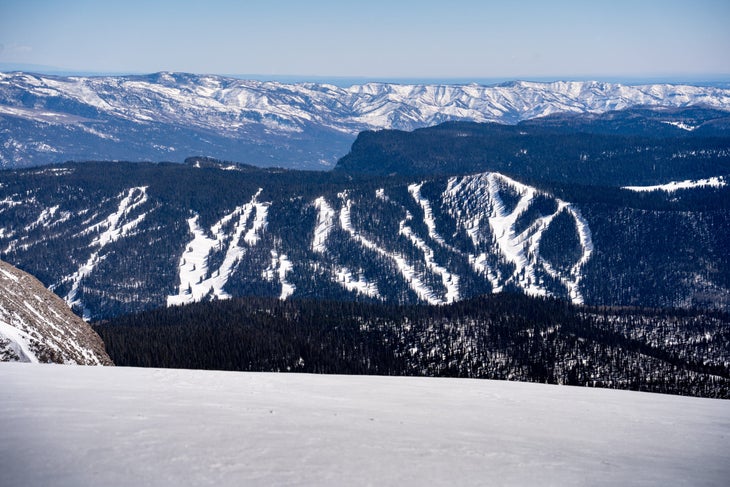 When my turn comes, I point my skis downhill through the stand of evergreens. The pitch is low-angle and the turns come easy. I'm cautious at first, but begin to loosen up as I make my way down the 1,000-foot slope, relishing the floating sensation of my skis sinking and rising in and out of the powder. I can hear the second guide giggling as he runs sweep behind me. When I make it to the bottom of the designated run, the cat is there and our group is all smiles, thrilled to have knocked out the first leg of trees and ecstatic about the snow conditions. It's late March and the San Juans have had a dry month. We had to move deep into the backcountry, climbing higher in elevation to find good powder, but we found it.  
"That's why we keep coming back," says Ron, Lorraine's husband. The pair make at least one cat trip a year with Purgatory Snowcats. "They always find the good stuff."
The cat itself is a thing of beauty, if you're into utilitarian machines with boxy lines. A yellow cab sits in front of a large, silver box with a door and a ski rack made from PVC tubes fashioned to the side. There's a Bluetooth speaker hanging from a rope in the corner of the cat, which can hold 12 skiers. Because of Covid protocols, the guides actually ride on top of the cat, bundling up against the wind and fighting off low branches as we make our way up steep roads and narrow snowmobile trails. There are five clients inside the cat: Ron and Lorraine, who live in New Jersey but own a second home near Purgatory; Kris and Mya, a father/daughter duo who are skiing to celebrate Mya's 18th birthday; and me, skiing solo and hoping I remember everything the lead guide told me about the avy beacon that's strapped to my chest.
Go Deeper: Telluride's Helitrax Serves Up Turnkey Heliskiing At a Reasonable Price
Like all guided backcountry trips, our cat day started with a safety talk and beacon check. It's a sobering moment and there's a metaphorical weight to carrying the safety gear while you ski. It's easy to forget how dangerous this sport can be when you're cruising groomers, but in the backcountry, there's a physical reminder strapped to your chest at all times. Mya, the birthday girl, is visibly nervous after the safety talk. This is her first backcountry skiing experience, so Grady pulls her aside to put the safety conversation into context.
"It's like the flight attendant's talk at the beginning of a flight," he says. "Yes, there's inherent danger in what we do, but we work hard to keep everyone safe. You do what your guide says, and you'll have fun."
While Purgatory Snowcat Adventures is now part of the ski resort's official offerings, it wasn't always that way. Local skier Bob Rule started the guide service as San Juan Ski Company in 1997. It was a one-man show for a while, with Rule working as head guide, chef, cat mechanic. He even housed out-of-town guests in his home, and would spend the off season scouting potential zones and cleaning new lines in the forest. One season he offered locals a punch card season pass to try to drum up more business. Rule sold it to Durango Native Dennis Martin in 2013, and Purgatory scooped up the business in 2016, changing the name to Purgatory Snowcat Adventures.
After our first run, the nerves are gone and Mya has a wide grin. The ice has been broken and during the 10-minute cat ride back to the top of the ridge, we find common ground by complaining about the growing crowds at our favorite resorts. It's easy to point to the rise of the mega passes, but I can't really blame people for wanting to ski. Skiing is awesome. So, instead of complaining about the crowds, I find myself looking to the backcountry to avoid them. And I'm not alone. 
"Vail is $200 a day for a lift ticket and then you have to stand in line with the entire population of the Front Range. But here…" Ron says, looking out the window of the cat and gesturing to the endless slopes of powder stretching off into the horizon. He doesn't have to finish his sentence. We get it.
There's a beautiful methodology to cat skiing. We run laps, systematically working the same slope two or three times until we've gobbled up all of the fresh powder. Then the cat moves us to a different zone and we start the process all over again—the guide setting a boundary line to keep us safe, and the rest of us choosing our own adventures. There's something satisfying about the process, like mowing a lawn; it's easy to see and measure your progress. After a slope is sufficiently carved up, the cat delivers us to another where the powder is somehow deeper and more virgin than the last. A fresh lawn to mow.
We knock out five laps before lunch and eat sandwiches at the bottom of a steep hill with massive old-growth spruce. Two steep gorges run on either side of the hill, but we pick and choose our way through the trees, skiing playfully between the rotund old trunks. During lunch, I ask Grady if this is typical of the terrain he guides on cat trips and he nods while spooning out a mouthful of stew from a thermos. "We try to determine what the group wants. Maybe one out of 10 groups is looking for something hard. There's some serious terrain out here, and we can find it. But most of the time, it's just better to go smash pow."
And that's exactly what we do, smash pow one lap after the other, moving higher into the backcountry until the cat drops us off at a crusty ridgeline at 12,200 feet where the wind is howling and we can see the neat, organized slopes of Purgatory below us. In the distance, we can make out the buttes of Utah, sticking up like purple thumbs against the horizon. Throughout the day, Grady estimates we cover 40 miles in the cat, but that barely scratches the surface of the outfit's 35,000 acres.
Conditions are less than ideal on the last run of the day. We ski one at a time down the exposed hardpack peppered with rocks, making it tough for our edges to bite into. Thankfully the second pitch is better as we move below a cliff band and dip into one final tree line, taking a circuitous route through fluffy evergreens with short, steep drops punctuated by fun whoop-de-doo rollers. It's pushing 4 p.m. and I'm worked, having to pause at every little shelf to give my legs a break. But it's a joyful kind of fatigue, the kind you can only get from a day full of fresh tracks in deep powder. The kind of joy you get from realizing you do belong out here, in the backcountry, away from the lifts, far from the crowds, the only asshole in sight. 
Trip Planning
Where to Stay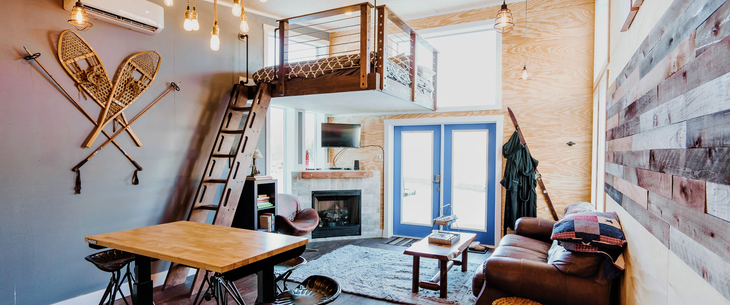 For Families
If ski-in/ski-out is your number one priority, Purgatory Lodge is in the heart of the village with fast access to the lifts. There's also a restaurant and bar in the hotel, as well as a heated swimming pool and ski valet, all of which makes the prospects of keeping an entire family happy on a ski trip more manageable.
For the 'Gram
Nugget Tiny Homes is a charming duo of tiny houses within stumbling distance of The Nugget, their namesake bar (see below) and about a mile from the base of Purgatory. 
For the History Buff
The town of Durango is a 30-minute drive from Purgatory, but it's so darn charming it's worth the extra effort. The Strater is a historic hotel with a refined old west vibe that puts you in the middle of the action.
Where to Eat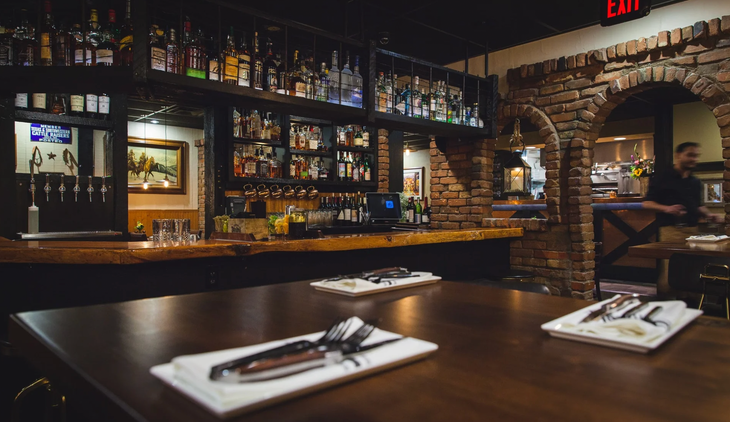 Durango Doughworks makes their own donuts in house, but there's more to the menu than just decadent sweets; check out their breakfast skillets, which range from the healthy (quinoa and spinach) to classic southwest (chorizo and potatoes). Pro tip: A cinnamon sugar cake donut wrapped in a napkin and stuffed in your pocket makes a great cat-ride or chairlift snack.
The scenery at James Ranch Grill is as much of a draw as the food, which is saying something because the food is as fresh as it can get considering it's grown right there on the ranch. Order the Mushroom Belford Burger, which comes with house-made Belford cheese, cremini mushrooms and caramelized onions, and grab a seat overlooking the working cattle ranch.
Don't sleep on Rice Monkeys, a downtown Durango sushi spot that's so small, you could miss it. Vietnamese and Chinese inspired bowls punctuate a menu that's dominated by fresh, inventive sushi.
You want a fancy steak? And a whiskey neat to go with it? Ore House is the spot thanks to a menu that leans heavily on local farms and a whiskey selection that boasts the best Colorado-born bourbons and ryes. The atmosphere is upscale Old West and the ribeye is big enough to feed two.
You know Ska Brewing's beer is good, but you're here for the no frills pub food served in the Ska headquarters, which is an out of the way spot with a slightly industrial vibe that skews heavily towards locals. Get the wings.
Aprés + Nightlife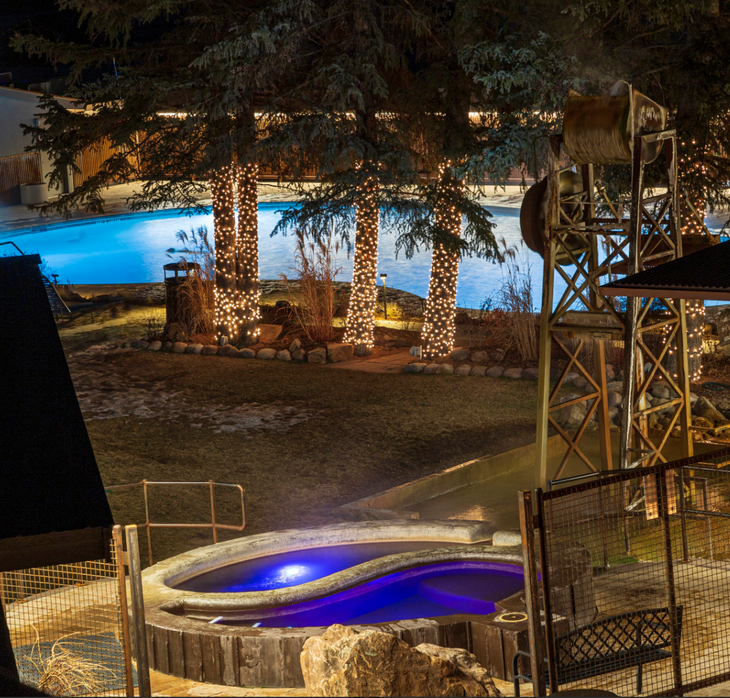 The Nugget: A local entrepreneur turned an old cabin about a mile from Purgatory into a fun-loving bar that offers a good mix of locals and travelers. Belly up to the bar at The Nugget and make friends by playing Clackers, the best pseudo drinking/gambling game ever. 
Durango Hot Springs: Developed hot springs can be lame, but Durango Hot Springs is not. A. series of pools are scattered throughout the property offering varying levels of heat and privacy. All of which are served by a good bar and live music on certain nights.
Olde Schoolhouse: The Olde Schoolhouse is the definitive local hot spot complete with photos and dollar bills tacked to the walls, cheap beers and pizza that's surprisingly good.
Nearby Resort Skiing
Independently-owned Purgatory has 1,600 acres of lift-served terrain that's evenly split for all types of skiers. There are good trees to be found in-bounds, but the resort is most known for its family-friendly vibe, thanks to its copious groomers and still-reasonably priced lift tickets (dynamic pricing starts as low as $80/day in January).
The skiing at Telluride Resort is legendary, which matches the views on tap in its box canyon. There's 2,000 skiable acres that lean heavily towards advanced riders. The dining and après scene is next level, too.
Cat Skiing Details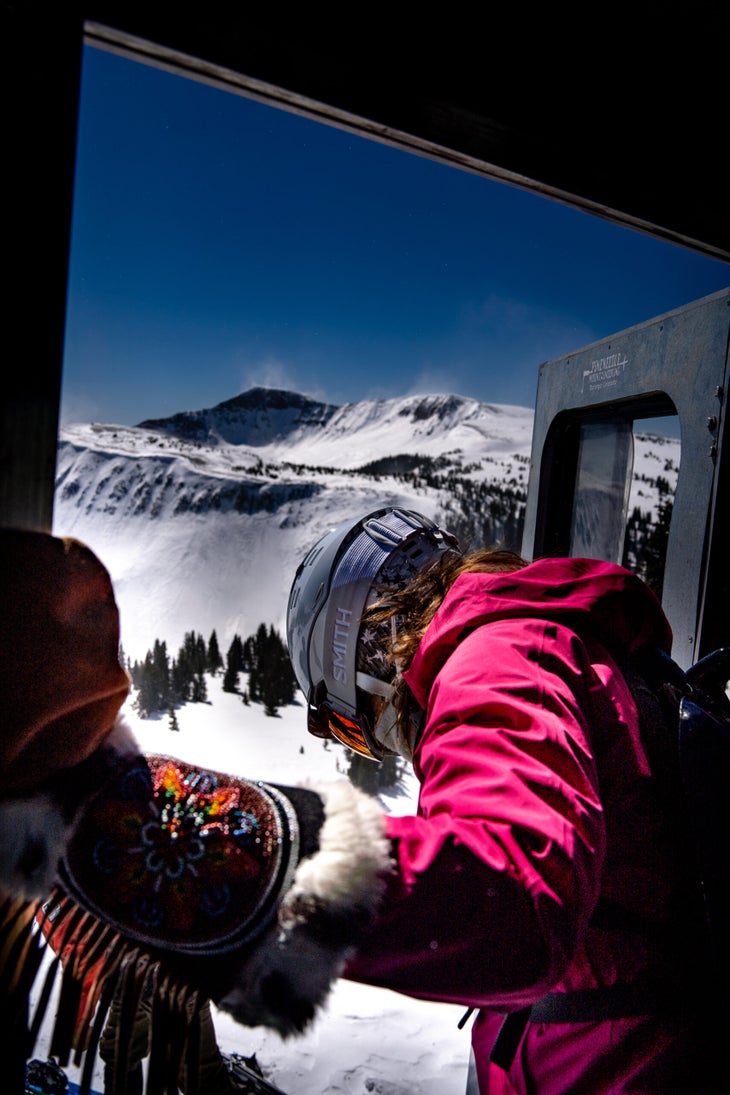 Purgatory Snowcat Adventures runs regular cat trips into the San Juan backcountry from the base village of Purgatory. Rates are $600 per adult, and that includes powder ski rentals, lunch, and a post-ski beer. If you have a group (up to 12 skiers), you can book the whole cat for $6,000.