Stuff We Like: Dubsatch Collective
Utah's youngest crew of skiers makes movies their way.
Heading out the door? Read this article on the new Outside+ app available now on iOS devices for members! Download the app.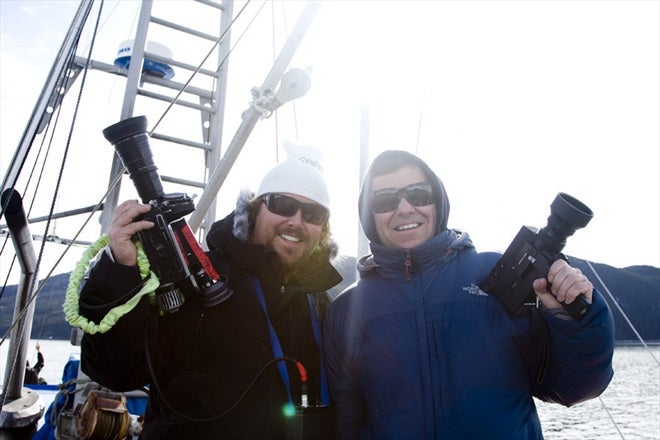 Ever wonder what the next generation of skiers will look like? Check out the Dubsatch Collective, a crew of young rippers from Utah's Wasatch Range to get an idea. Growing up in the big mountains of Little Cottonwood Canyon, home to Alta and Snowbird, these guys have been immersed in a vibrant ski culture since they first saw snow. Their childhoods were spent in an era when professional skiers and ski film companies were making big, inspirational films about taking tricks learned in the park into the backcountry. Perhaps more than any other generation, the skiers of the Dubsatch Collective embody what pro-skiers have been pushing for years – the merging of freestyle and freeride skiing.
Dubsatch, which is a play on the "W", or "dubya", in Wasatch, came together in 2010 when co-founders Leo Ahrens and Sam Cohen – son of legendary ski photographer Lee Cohen – starting filming around Alta with their GoPros. The friends realized that point-of-view style edits were novel but lacking aesthetically. They brought in videographer Nate Cahoon to capture the crew's exploits. In the skiing world, park and pipe skiers get the most coverage. The Dubsatch crew are big mountain riders who throw the same tricks, but weren't gaining coverage within the ski industry. Taking matters into their own hands, they formed the Dubsatch Collective to brige the gap and show the world what they're capable of.
AlaskaEP02 from Dubsatch Collective on Vimeo.
One of their first projects was a DIY trip to Alaska, long considered a rite of passage for many pro-skiers. The three friends skinned, slogged, and scraped their way up big peaks, demonstrating enviable talent. In general, their efforts are geared toward producing short, high-quality online edits not annual full-length films, though, that's a project they'd like to tackle in the future says Cahoon.
A full-length film certainly seems viable for Dubsatch. They're skiers raised on both sides of the lens, equally able to huck cliffsand put together quality video edits. If you're wondering where pro-ski films are headed, look no further. It's right here. Dubsatch.com