Playing Dirty
Take down and dirty to a whole new extreme with these mountain mud runs at ski resorts this summer.
Heading out the door? Read this article on the new Outside+ app available now on iOS devices for members! Download the app.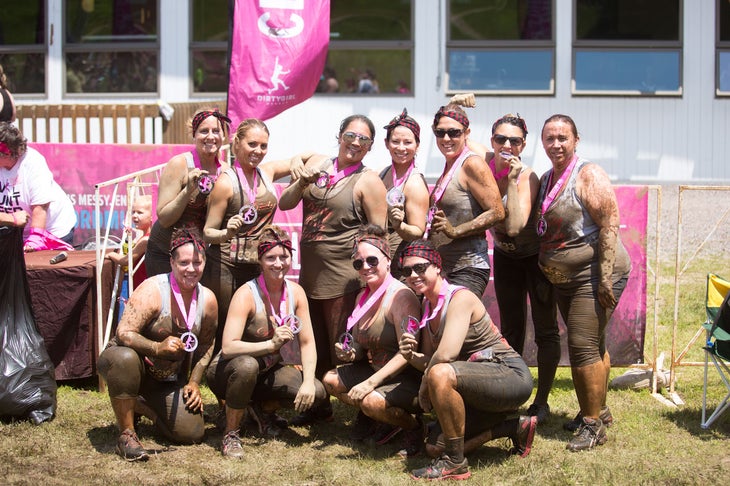 Dirty Girl, Killington, Vermont
July 9
The Dirty Girl Mud Run is built for women who aren't afraid to get a little dirt under their fingernails. Designed for women of all ages, no matter athletic ability, there is no timing or finish ranking system. Participation and camaraderie are the goals here, and helping fellow muddy chicks hop, crawl, run, and splash to the end is highly encouraged. Not only will you feel empowered upon completion, but a portion of profits from the race goes to Bright Pink to raise funds for breast and ovarian cancer prevention. Think of it this way: Your dirty deeds are doing good for women everywhere.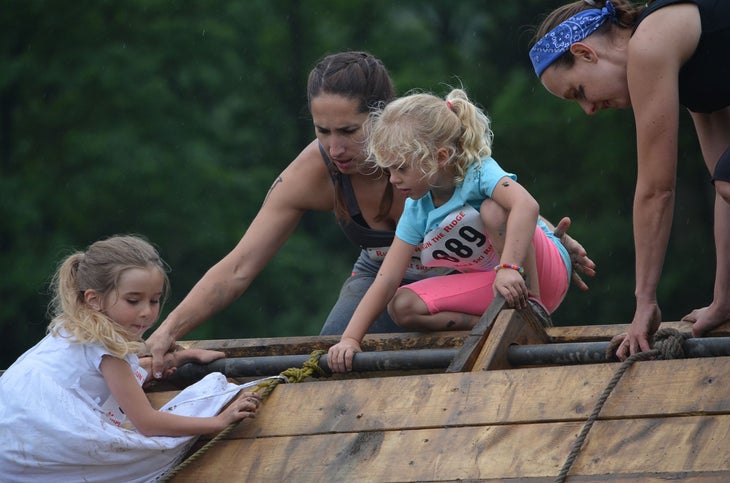 Run the Ridge, Maple Ski Ridge, N.Y.
July 15
Run the Ridge for the challenge, stick around after for the great community vibe. This 5K blend of a mud run, trail run, and obstacle course features new ways to test your endurance and skills every year, from mud to ledges to fire and everything in between. It doesn't matter whether or not you've done the course before—it's all new every year. If you're racing with the whole family, sign up for the 2K Family Fun Run, a similar course but with fewer hills. Whatever you decide, Run the Ridge is all about making you feel like part of the family.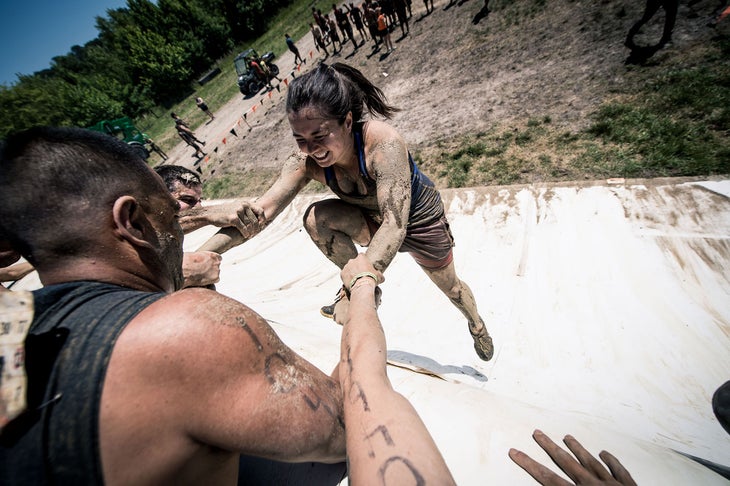 Tough Mudder, Copper Mountain, Colorado
July 15-16
If you don't know why Tough Mudders are "tough," let's just say that doing it at 10,000 feet of elevation is a really gruesome prospect. Choose between the 10-mile full course with 20-plus obstacles or the five-mile Half Mudder with 13 obstacles—either way prepare for some serious muddy madness. Obstacles you will encounter include crossing 60 feet of slippery rotating barriers, called the "Block Ness Monster"; and "Everest 2.0," a 15-foot high slick quarter pipe. While this race isn't for the faint of heart, it's also not for the independent athlete; with no clocks, winners, or podiums, Tough Mudder isn't about who can cross the finish line first, but pushing yourself and others to get across the finish line together.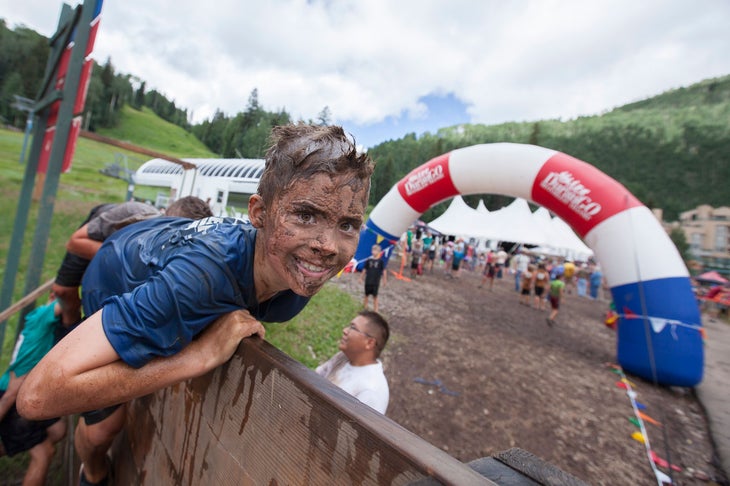 Muck and Mire, Purgatory, Colorado
August 5
The Muck and Mire race is one of Purgatory's most popular events of the year, and rightfully so! With breathtaking scenery in the background, this muddy 5K doesn't require Olympic-level athleticism, but do be prepared to face challenges like climbing over high walls and up a steep jumble of rocks, and running across a log balance beam. Though this race isn't geared towards the kiddos, you can sign them up for the one-mile Mini Muck! It's mostly mud and not many obstacles, and parents and grandparents are encouraged to participate as well.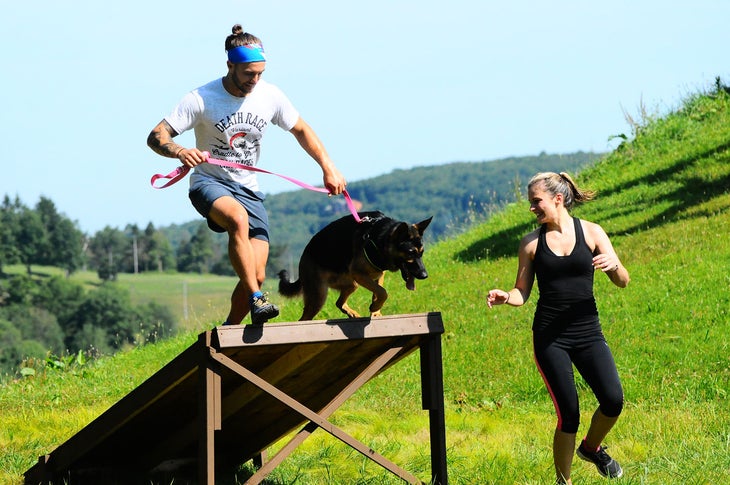 Mutts on the Mountain, Seven Springs, Pennsylvania
August 19
Finally, a mud run for man's best friend! If it breaks your heart to leave Fido at home, this is the race for both of you. Seven Springs builds a dog-centric 5K course for you and your furry friend, and a one-mile course for smaller dogs or humans who don't want to run the full course. Prepare for doggy-themed obstacles like the "Bath Time" wall of suds, a "Hydrant Serpentine" agility sprint, and the self-explanatory "Pile O Logs." For those with lazy dogs, grab a cold one with your buddy at the Doggy Goggle at the base of the course and be sure to stick around for the race after-party.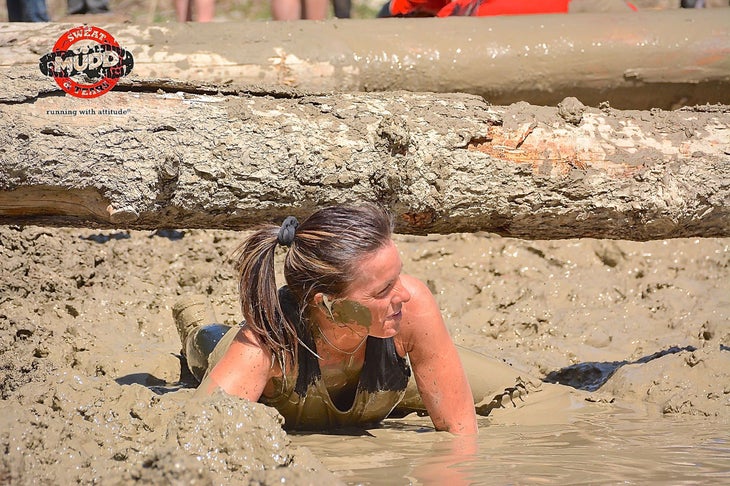 Mudd, Sweat and Tears, Big White, B.C.
August 26
Mudd, Sweat and Tears (MST) emphasizes teamwork to the extreme, coining the phrase "Lending a helping hand is nothing to brag about, it's the only way to achieve something." They also take challenge to the extreme: Army Cadet Trainer Greg Clarke designs signature MST obstacles to create a race that will test the limits of your mental and physical endurance. The course uses Big White's naturally steep slopes and high altitude to take you to the next level of breathlessness. Sign up with a team or individually and come prepared to end up with some serious dirt…everywhere.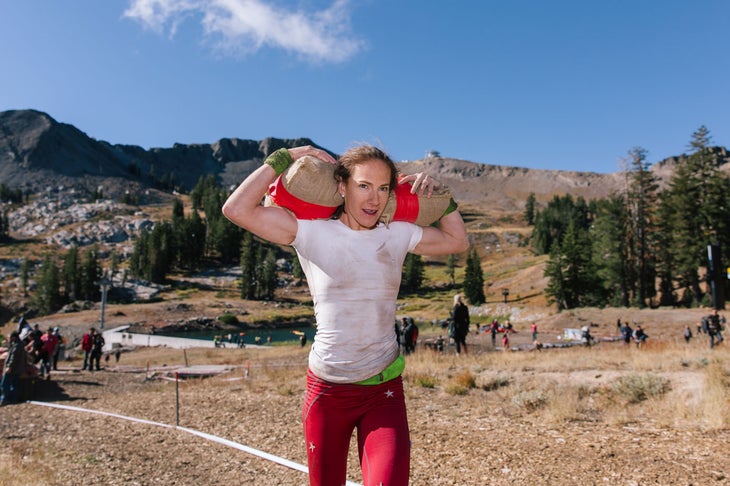 Spartan Race, Squaw Valley, California
September 30-31
As skiers we know how important quad strength is, and with The Squaw Spartan World Championship Race starting at 6,224 feet of elevation and ending at 9,000, you better keep them in shape for this long haul. Spartan encourages not just fitness for one race, but fitness for life, including training plans and healthy eating ideas on the race website. Full of unpredictable terrain and challenging new obstacles during every race, Spartan will test what you're made of in 13 miles and 35 obstacles. It's no wonder the course is called Beast.