The Resorts That Have Trended Up—and Down—in SKI's Reader Resort Survey
We took a deep dive into our annual Reader Resort Survey results from the last several years to find out which resorts have been rising and falling, and why.
Heading out the door? Read this article on the new Outside+ app available now on iOS devices for members! Download the app.
It's true: Surveys of any type are highly subjective tools. Over the 30-some years we've been conducting our annual Reader Resort Survey—which is live right now, so go vote—many people, including our readers, have questioned its accuracy. (Confession: We have too.) But the results, while not scientific by any stretch, are useful in showing trends.
Many factors go into why skiers rank resorts the way they do. Sometimes the vacation didn't go as planned—the snow was sub-par, the customer service was lacking, the runs were packed, the liftlines were long, ski school was overpriced and underwhelming. But remember, one person's mediocre group lesson is another person's breakthrough moment. 
Which is why, when looked at individually, survey results are fairly meaningless. Does Vail care that Bobby from Podunkville USA ranked its resorts poorly in several categories? Not a chance. But when years of results suggest the same weaknesses, the resort leadership might show some interest.
We poured through the last five years of survey results looking for trends at some of the country's most popular resorts, and what we found was pretty interesting. All of the resorts on the list below have done consistently better in the rankings year over year, and all of them, save one, are smaller, community-minded, non-corporate ski areas.
So what does this tell us? That perhaps skiers' desire to visit smaller, more character-driven resorts was already in motion well before the pandemic. Will the trend continue? Cast your vote in our annual Reader Resort Survey for a chance to have your say, get your thoughts featured in the magazine next season, and win a pair of K2 skis.
Vote For Your Favorite Resorts Here >>>> SKI Magazine 2024 Reader Resort Survey
The biggest movers and shakers are listed below, along with reader comments that sum the place up.
Whitefish Mountain Resort, Mont.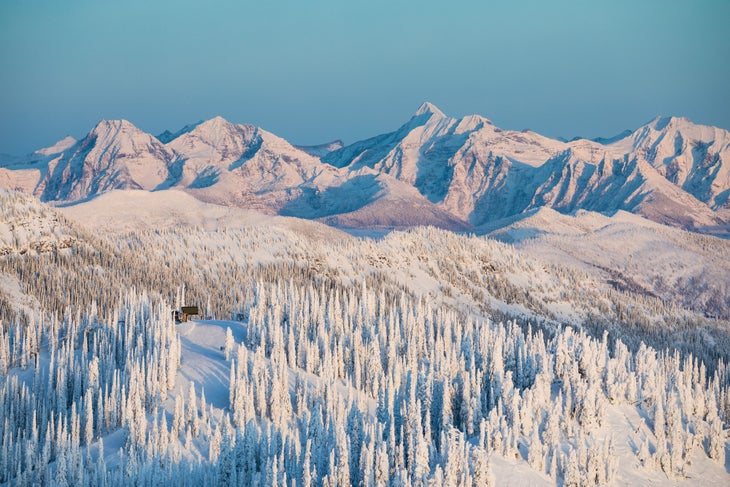 Best rank: 3 (2021)

Worst rank: 11 (2017)
Fiercely independent Whitefish peaked in 2021 at a No. 3 ranking, then dropped a few spots in last year's survey to No. 6, implying that the secret is out on this northern Montana gem known for its laidback vibe, authentic Western experience, and fewer crowds than its more southerly neighboring resorts. Where it lands in this year's survey will be telling.
What readers said last year: "Whitefish is no longer the best-kept secret in skiing. I almost regret mentioning it at all, but I love it so much that I can't help myself. It's almost a perfect mountain, with an authentic mountain town that is no the norm in this world of mega resorts. It's the best, just don't come and visit. Ski elsewhere!"
Read more about Whitefish, and how it's managing its growing popularity: The Ski Town Housing Crisis Is Coming For This Beloved Montana Community
Park City Resort, Utah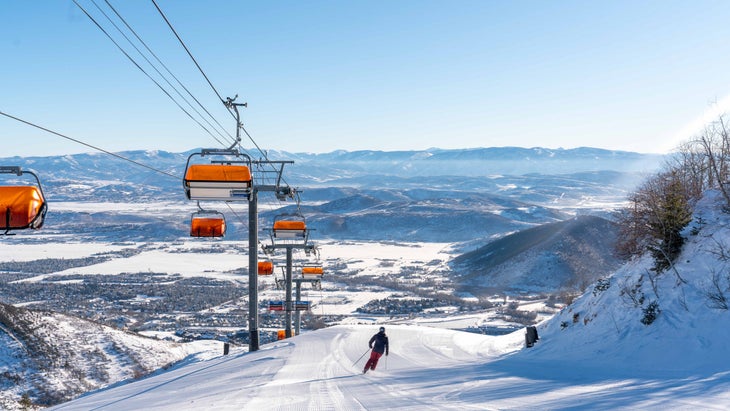 Best Rank: 10 (2020)
Worst Rank: 30 (2023)
Park City Resort has been on a veritable roller coaster ride over the course of last several surveys. A consistent Top 10 resort for decades, Park City boomeranged up and down over the last five years, clocking in just outside of the Top 15 at No. 16 in 2018, then bouncing back to No. 10 in 2020, then tumbling to No. 30 in the last survey, mostly due to pandemic issues such as crowding, staff shortages, and packed parking lots. We're super curious to see how the resort will do in current survey after what was a much smoother season by all accounts.
What readers said last year: "I was a 50 year skier at Park City. For the first time next year I will not renew, which breaks my heart but appears to be the only way to provide feedback to owner Vail Resorts. Some lifts never opened all season, effectively ending terrain access without taking multiple lifts or hiking. Lift lines could last more than an hour at the two bases. Resort was severely understaffed and many who did work there were overwhelmed and that reflected in poor guest service."
Jackson Hole Mountain Resort, Wyo.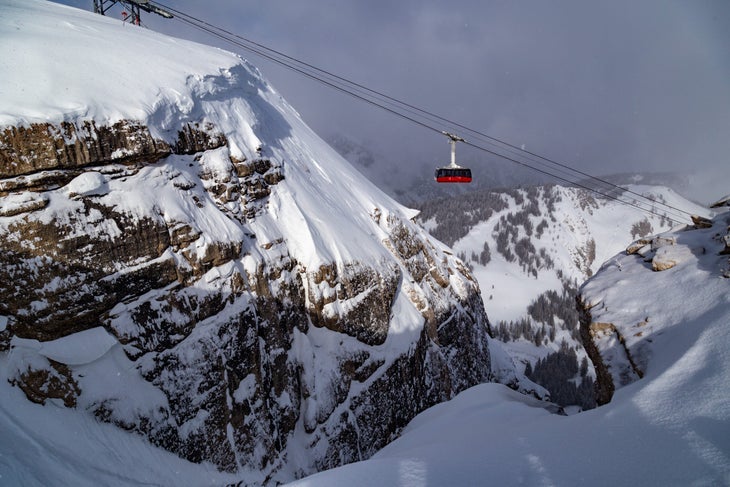 Best Rank: 5 (2017)
Worst Rank: 21 (2023)
Jackson Hole's decline in the survey over the last handful of years has been the source of much curiosity and frustration. Everyone knows that the place has world-class terrain complemented by one of the best ski towns in the West. Yet still, last year marked its worst showing in the survey in the last five years—No. 21—especially considering that it was our No. 1-ranked resort 10 years ago.
The decline likely speaks to how expensive it's gotten to visit Jackson, how it's more crowded since joining the Ikon Pass, and an underlying frustration from locals toward visitors that their home ski experience is not what it used to be. Now that things have calmed down post-pandemic, we're rooting for Jackson Hole to rebound and take back its rightful place in the Top 10 this year.
What readers said last year: "Great terrain, not overcrowded, well managed, with epic skiing. Locals do look down on you. Probably due to the challenges of living in a 'billionaire wilderness.'"
Arapahoe Basin, Colo.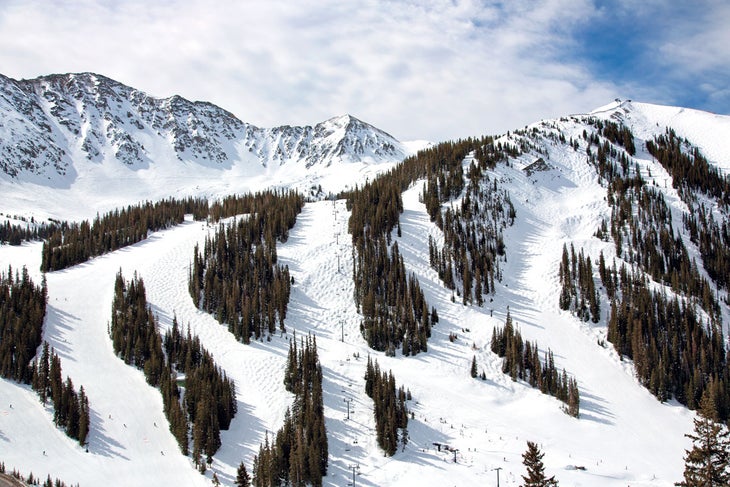 Best rank: 13 (2023)

Worst rank: 28 (2020)
Arapahoe Basin is going place. At least when it comes to the survey. The ski area has intermittently made the list over until 2020, when it jumped on at No. 28, and has climbed ever since. Long thought of as a local's ski area, Arapahoe Basin's terrain expansions over the last decade are slowly turning it into a destination resort. But this place continues to do things in the best interests of its skiers, including continuing to limit season pass sales for next season and maintaining one of the longest ski seasons in North America.
A-Basin proves that good thing happen when you focus on what matters. Will the ski area continue to climb in this years survey? We'll share the news in the fall.
What readers said last year: "A-Basin IS skiing. This is where skiers are born, raised, made. What the Basin lacks in nightlife or grooming is made up by the variety of skiing. I took two ski buddies I've know since college (45 years ago) there for the first time in December and they were blown away with the challenge, the variety and the purity of skiing. Arapaho Basin doesn't need five star dining or nightlife to supplement the mountain because the mountain IS skiing."
Here's why Arapahoe Basin has risen in the rankings: Colorado's Anti-Resort Is Doing Things Its Own Way—And You'd Better Like It
Copper Mountain, Colo.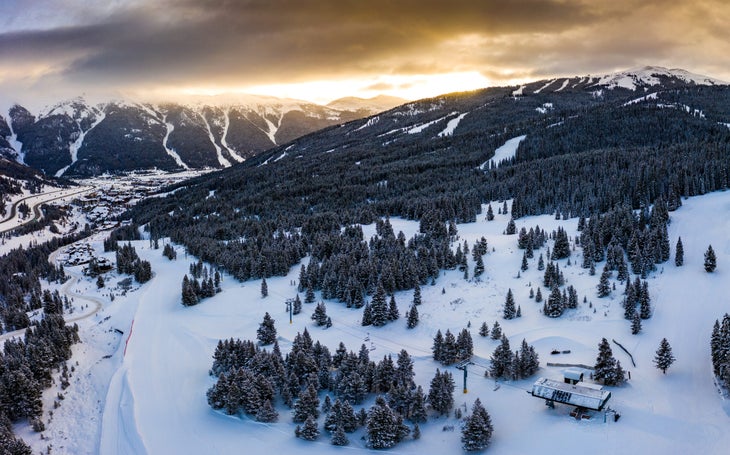 Best rank: 8 (2023)

Worst rank: 23 (2018)
Whatever Copper Mountain is doing, SKI readers have been digging it. The resort was stuck in low 20s/high teens for years in the survey, until last year when it broke the Top 10 with its highest-ever showing, No. 8. The ski area weathered the pandemic better than most, providing enough skier services and skiable terrain to keep people satisfied and spread out. This past season brought more crowds, however, as some people left Epic for Ikon, as well as parking frustration that led to speculation that the Alpine Lot, which has always offered free parking, might become a paid lot. We'll see how this affects Copper's ranking this season.
What readers said last year: "It's off the I-70 corridor so, yes, it gets busy, but not nearly as bad as all the other places nearby. It has a locals feel to it. Most of the people there seem to be there for the skiing instead of just wanting to say they went skiing."
Mammoth Mountain, Calif.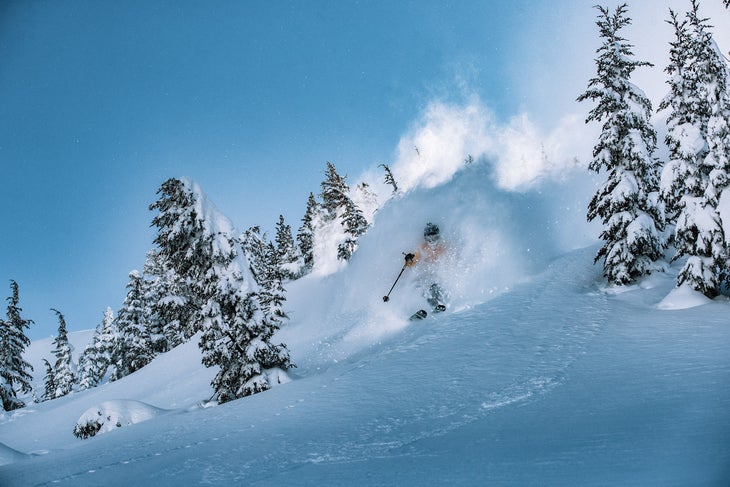 Best rank: 18 (2018)

Worst rank: 22 (2023)
Mammoth has been the picture of consistency when it comes to SKI's Reader Resort Survey. The California resort has ranked between No. 18 and No. 22 for the last five years. However, after this incredible snow year that sees the resort still open and skiing into July, we're wondering if it might at least crack the Top 15. If you're rooting for a Mammoth coup, vote here, and come back in the fall to see where it landed.
What readers said last year: "Great mountain, lots of challenging terrain, excellent lift and gondola system, and in the good years the snow is epic!"