5 Compact Ski Snacks
Chairlift fuel that won't break your bank account, your Weight Watchers diet, or your molars.
Heading out the door? Read this article on the new Outside+ app available now on iOS devices for members! Download the app.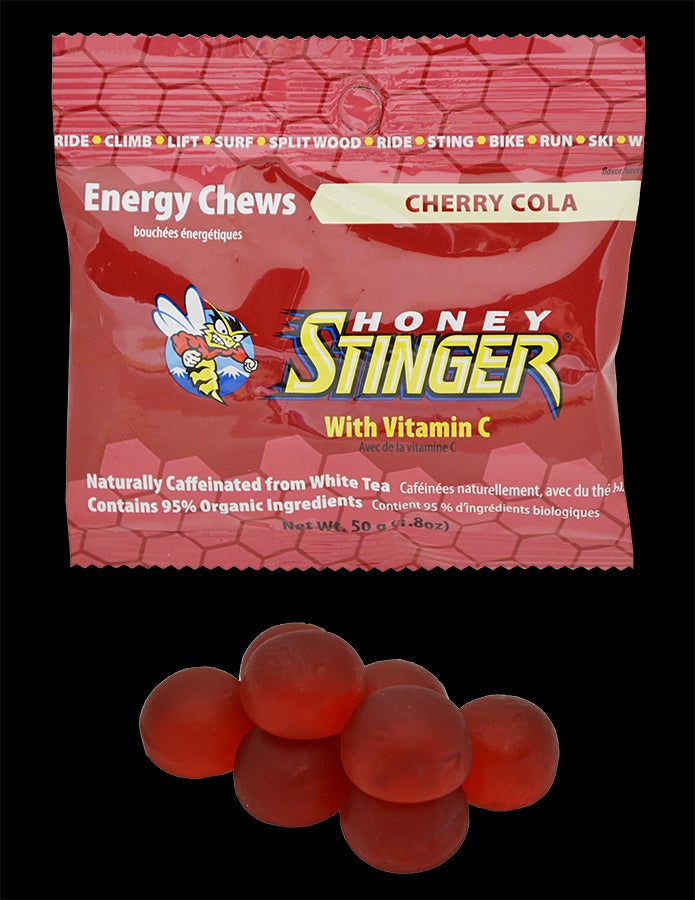 One word: addictive. These bite-sized shots of energy stay plenty gooey in cold conditions. Made from honey, these gluten-free, dairy-free, and caffeinated chews provide a quick jolt without spiking your blood sugar too much. They're ideal backcountry fuel.
[honeystinger.com, $2.25]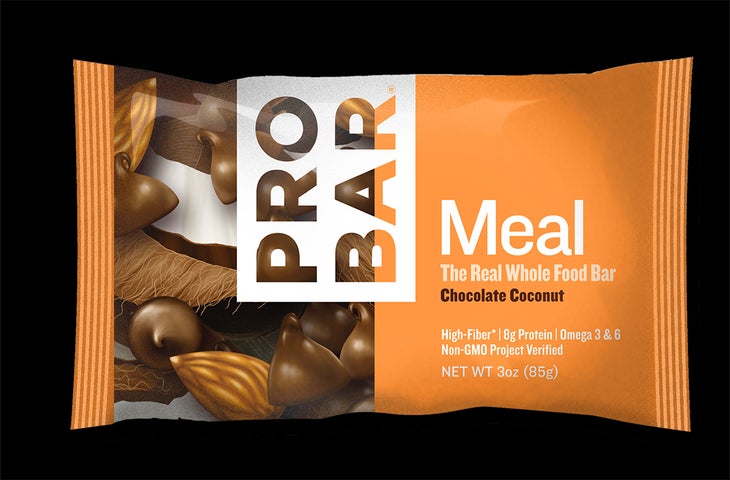 PROBAR packs enough punch to replace a full meal. Thanks to its nutrient-dense ingredients and ultra rich flavors, you'll feel nourished and ready to keep moving. They're high on fiber and protein, and because they are delicious and vegan-friendly, everyone's happy.
[theprobar.com, $3.25]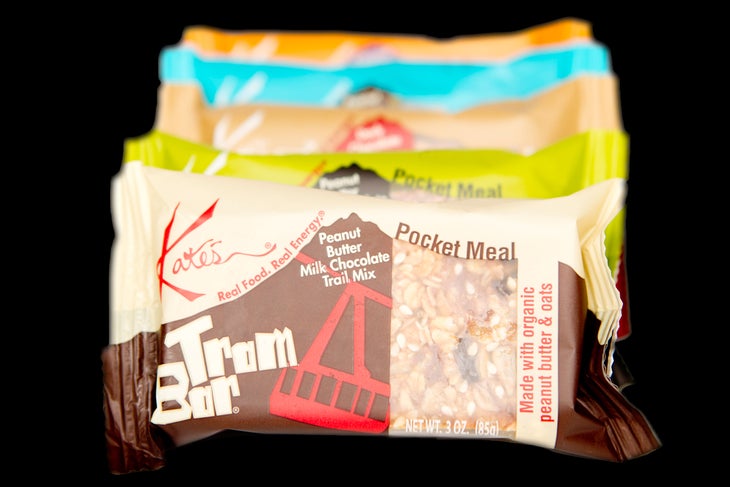 Kate's makes a handful of bars, but we love the skier-targeted Tram Bar for obvious reasons. This trail mix bar is made with organic peanut butter and oats and offers a sweet kick from honey and chocolate. These things are impressively filling and won't freeze up like your nose hairs in a blizzard.
[katesrealfood.com, $3.29]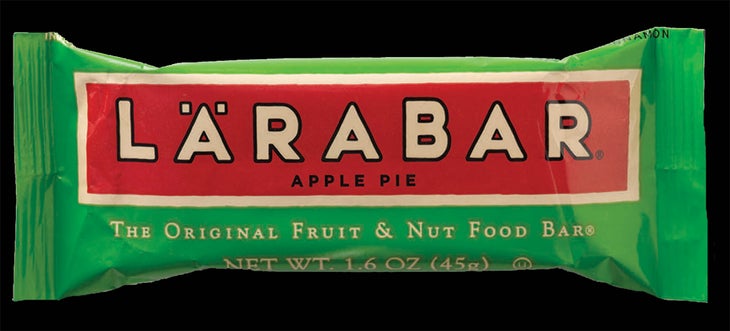 LÄRABAR wins the "over achiever" award. Flavors include Cinnamon Apple Crisp, Lemon Pound Cake, Chocolate Chip Cookie Dough, Snicker Doodle, and many, many more. Beyond variation, many LÄRABARs are gluten free, kosher, and do not include GMOs. Some go even further: soy free, dairy free, and vegan.
[larabar.com, $1.69] 
This isn't your average trail mix, there's something lighter and nuanced about Made in Nature. It's trail mix with organic dried fruit, tiny fiber-rich dates, figs, berries and sweet seasonings. They come in little baggies equivalent to a handful, they hold their integrity in the cold, and though they don't qualify for a meal, they're the perfect pocket snack.
[madeinnature.com, $7]