5 Remote, Mind-Blowing Ski Trips For the Ages
Gift your favorite skier—or yourself—one of these memory-makers that's sure to bring more joy than anything under the tree.
Heading out the door? Read this article on the new Outside+ app available now on iOS devices for members! Download the app.
Maybe it's the weekend warriors in us, but we've spent countless hours scouring the internet for bucket-list ski trips in the event we ever do win the lottery or luck into some extra, unexpected cash. 
Also Read: Teenage Dreams Come True on the Heli Trip of a Lifetime
Whether you enjoy slogging up the skin track, are more about the après scene, have a milestone to celebrate, or are just having a good old-fashioned midlife crisis, here are our top picks for one-of-a-kind, out-of-this-world, bucket list ski experiences that will no doubt bring more joy than any gift you'll ever open on Christmas morning.
5 Ski Adventures of a Lifetime
For the Explorer: Heli-Skiing on Baffin Island
Ski first descents under the midnight sun and eat freshly caught Arctic char sashimi for lunch
What:

5-7 days of heli-skiing,  6-8 nights of accommodations, all meals and drinks

When:

April-May

Cost:

contact the outfitter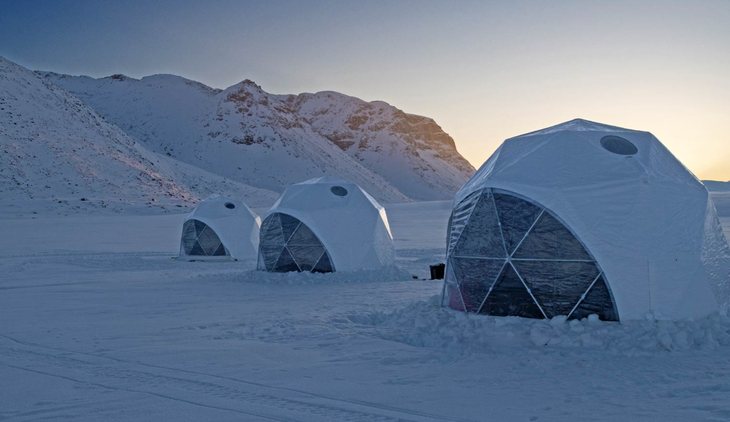 Not many among us can claim to have visited, let alone skied, Baffin Island. This seven-day luxury expedition explores the striking fjords and immense glaciers of Canada's remote and wild Arctic from your purpose-built basecamp. An igloo-inspired expedition camp perches on the rugged east coast of Baffin Island, where polar bears and muskoxen roam. In the spring, lengthy periods of high pressure make for endless sunny days and cold dry powder. Inuit culture is at the heart of this adventure, and skiers can sample traditional activities such as dog sledding, drum dancing, and throat singing.
For the (Relatively) Budget Conscious: Cat-Ski in the Caucasus Mountains
Catch a ride into the backcountry on snowcats and explore further than you've ever been before.
What:

6 days of snowcat supported ski-touring with 7 nights of accommodation with all meals included.

When:

March

Cost:

From $2,440 per person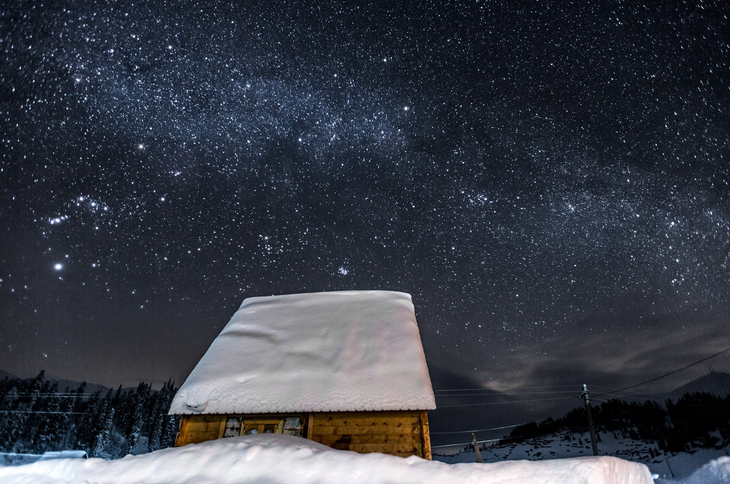 Visit a remote lodge in a once-deserted Georgian village for untracked descents, and plentiful powder. Deep in the Caucasus mountains, you'll find a cheaper alternative to heli-skiing without compromising your sense of adventure. Noted for its similarity to ​​Japanese tree skiing, the terrain offers endless runs in a remote wilderness. Comfortable but basic, this mountain-refuge-style experience offers wood-fired hot showers, cozy lodgings, and a true taste of local culture. Expect exceptional Georgian hospitality as you feast on khachapuri (stuffed flatbreads), khinkali (spiced dumplings) and chacha, a local pomace brandy with a slight fragrance of paint stripper.
For The Europhile: Ski Hut-to-Hut in the Dolomites

Lift accessed ski-touring routes to access the dramatic and lesser-known mountainscapes of Italy.
What:

6 days guided ski touring, 5 nights accommodation with half-board, picnic-style lunches.

When:

January-March

Cost:

From $1,538 per person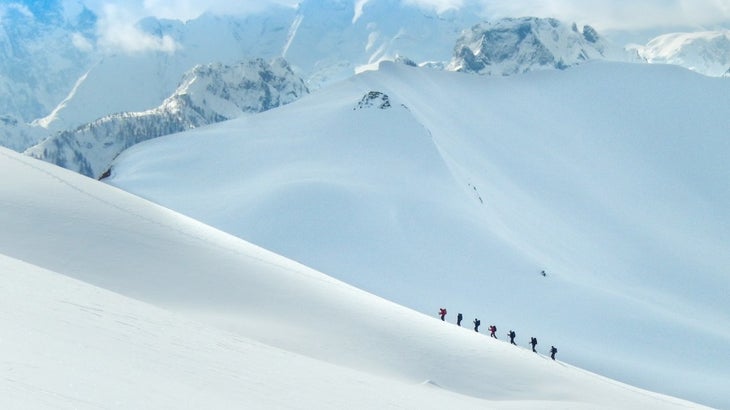 For an altogether unique skiing experience in the lesser known mountain range of the Italian Alps, rifugios (mountain huts) offer a flavor of Italy like you've never tasted before. An exhilarating ski and gastronomy safari that takes you on a tour of the dramatic Dolomites, stopping off at a collection of wonderfully simple, but very alpine chic, mountain huts along the way. Sip your morning coffee as the sun rises over the corrugated horizon of the Dolomites, pass the days skiing with your local and knowledgeable guide, and come home to red wine, cured meats and wood-fired pizza served by your rifugio host. If you're looking for traditional Italian culture, mouth-watering cuisine, family-style hospitality and world-class skiing, then a hut-to-hut ski trip in the Dolomites deserves a place on your ski bucket list. 
For the Weekend Warrior: Heli-Skiing off a Yacht
Wake up each day in a new spectacular location and buckle up for another heli-ski experience
What:

Up to 8 days of heli-skiing, 8 nights of accommodations, and all equipment, meals, and drinks

When:

March

Cost:

contact the outfitter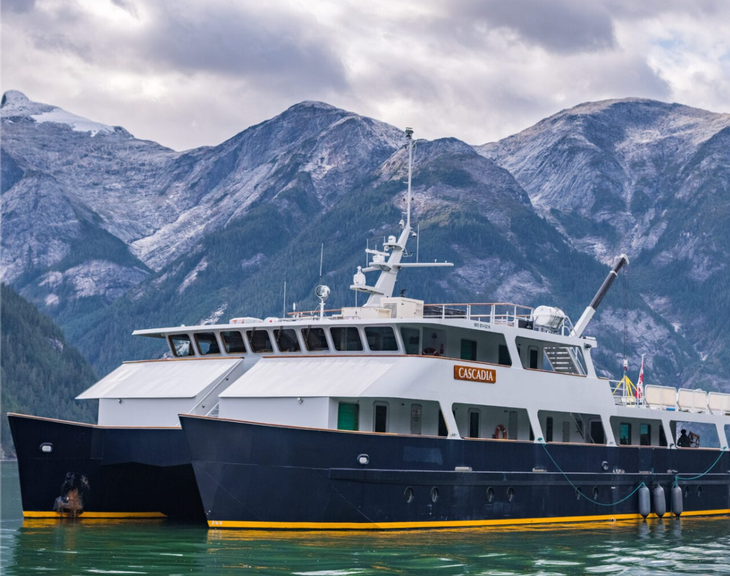 Need to blow the bonus? How about heli-skiing along the British Columbian coastline from the comfort of your private yacht, a luxurious 138-foot catamaran named the MV Cascadia? Skiers will seek out pristine untouched powder runs and ski first descents from a different private anchorage each day. Enjoy outright indulgence and mesmerizing views throughout eight days of heli-skiing as you glide past sandy beaches, dramatic cliffs, and mountain peaks whilst savoring your evening aperitif and appetizers. Expect a comfortable night's sleep, as this trip offers private cabins with daily massages, a private chef and a top-deck hot tub. like no other. 
For the Ski Mountaineer: Take a Month-Long Ski Expedition to Antarctica
Cavort among penguins and dock on icebergs between 6,500-foot ski descents.
What:

32 days aboard an expedition yacht whilst skiing the world's remotest ski lines. 

When:

December-January

Cost:

Contact the oufitter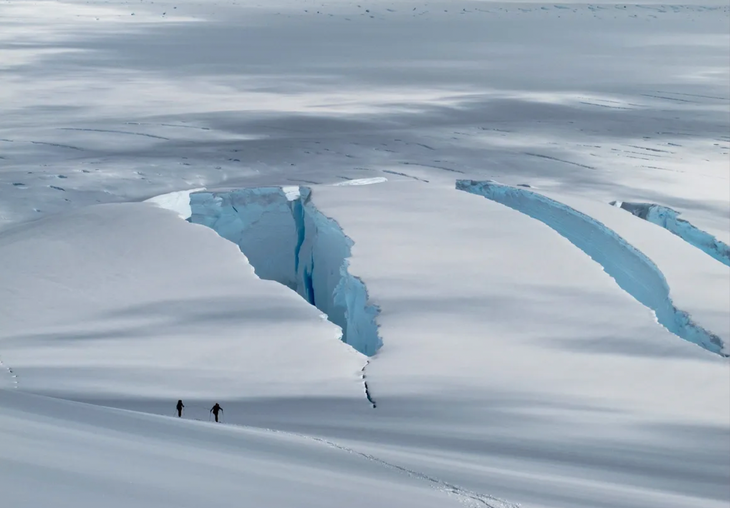 If none of that satiates your thirst for ski adventure, then it's time for the trump card: a 32-day ski touring expedition to ascend the classics of the Antarctic Peninsula. Surely, no ski adventure is more extreme than a month-long trip to the southern tip of the Earth? With no ski lifts and no infrastructure, prepare to dock on iceberg beaches and experience wildlife sightings where you're the only humans for miles around. The only crowds to speak of are black and white with a waddling gait. This trip is tailored for experienced ski mountaineers, involving some strenuous cardiac output and descents of up to 2000 vertical meters. During your expedition, you'll have the opportunity to establish an inland camp to attempt some of the higher and more demanding peaks. Lucky guests will be launching from your expedition yacht – the Icebird – which boasts a unique heated and double-glazed pilot-house. You'll experience adventure, comfort and shelter from the elements while sailing across the Drake Passage on this once-in-a-lifetime ski epic to Antarctica.