And the Winner is….
The Winner of the Eye of the Condor photo/video contest is....
Heading out the door? Read this article on the new Outside+ app available now on iOS devices for members! Download the app.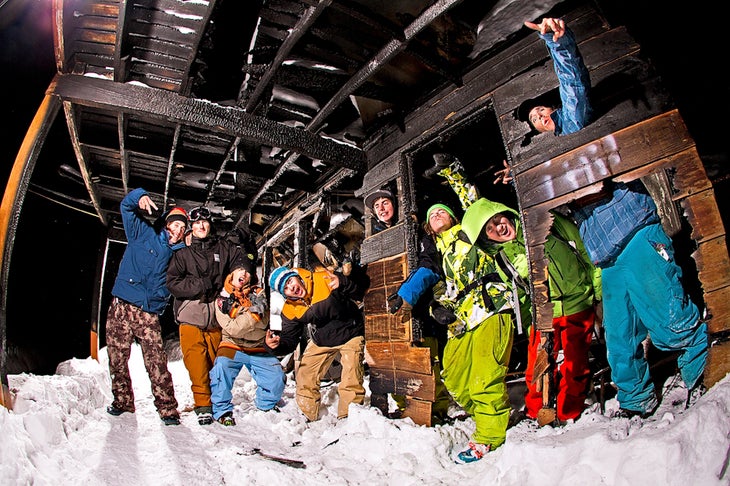 Without further ado, here's the news you've been waiting for:
Eye of the Condor – winning video from Skiing Magazine on Vimeo.
Overall Photo Portfolio : Team DubSatch—photographer Juan Luis De Heeckeren (Chilean local) Check out some of their shots (and those of the other teams) here. Stay tuned for a link to the whole DubSatch portfolio.
Overall Video: Team DubSatch—videographer Alvaro Zurita (Chilean local)
Flight of the Condor Photo Award: athlete Brian Kish, KLINT
Flight of the Condor Photo Award: athlete Pep Fujas, K2
Chilean Choice Video: Team Discrete (this prize was added during judging, the award is $1,500) – video: http://www.vimeo.com/27318886
Peoples Choice:Team Discrete (prize is a week long Chilean surf trip) – video: http://www.vimeo.com/27318886
Readers Choice: Team Discrete
Here's what our photo editor, Alex Witkowicz, who's been covering the event, had to say about the win:
"Here's what happened: DubSatch's original photographer couldn't make it, so La Parva connected them with local photo and video guys, both of whom are relatively young too, so it was a great fit all the way around. Due to the language barriers, their photographer Juan Luis De Heeckeren was nicknamed Big Bird, and their videographer Alvaro Zurita was nicknamed Zucchini.
The local connection helped them make smart decisions in terms of where to shoot – the locals knew where the snow was and how to get there, so they didn't waste any time and were able to get to work on the first day.
I think the diversity of athletic skill on their team helped too —there were two days of snow and flat light during the comp, so DubSatch went out and did urban stuff while some other teams took the day off to relax and free ski while waiting for the better light, which did eventually come.
All the teams worked hard this week and put together a truly incredible array of photography and video, but DubSatch really went for it and presented the perfect mix of diverse skiing and overall quality. This will hopefully be a huge boost to their careers, and I think the other teams will be stoked to see the young kids take the prize, as a lot of the other competitors are already well established in the industry."
Check back—we'll have interviews with the athletes, more images, and, of course, an update on the awards party.