Aspen's #ContentCrew
How to make a Harlem Shake video with Aspen's #ContentCrew.
Heading out the door? Read this article on the new Outside+ app available now on iOS devices for members! Download the app.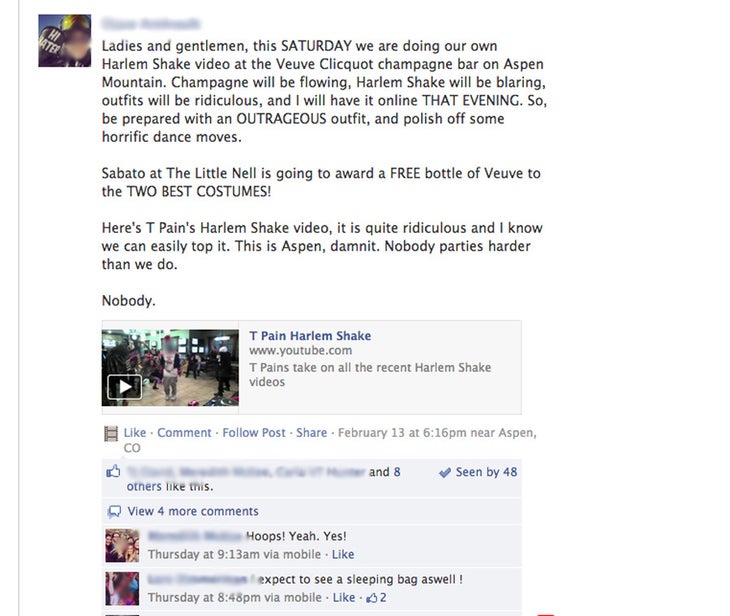 Rather than relying on just snow reports to draw your attention, Aspen/Snowmass uses a select group of individuals to help create content evangalizing the lifestyle and persona the resort wishes to portray. Every idea starts here on a secret Facebook group where members can rally for internet content at any moment.
It might just be a viral video, but that's what Aspen/Snowmass's #ContentCrew lives for.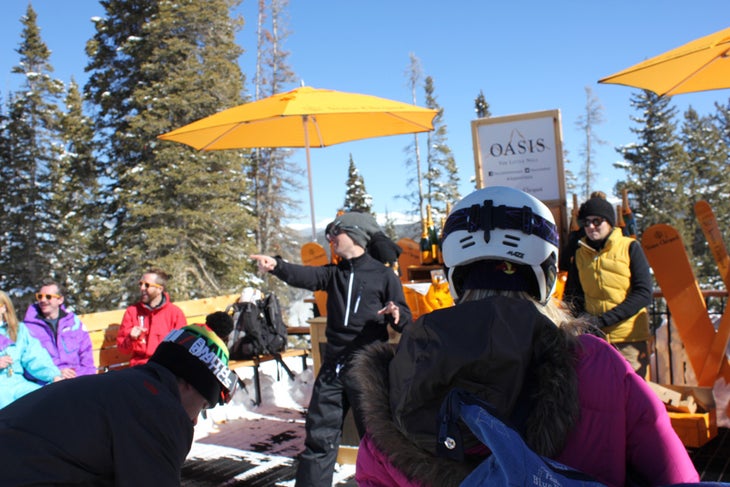 Dave Amirault guides the dozens of #ContentCrew members who showed up to make the day's video.
This poor girl had to Hula Hoop by her self in front of the rest of the #ContentCrew until they were satisfied. That's a lot of work and attention for 15 seconds of video.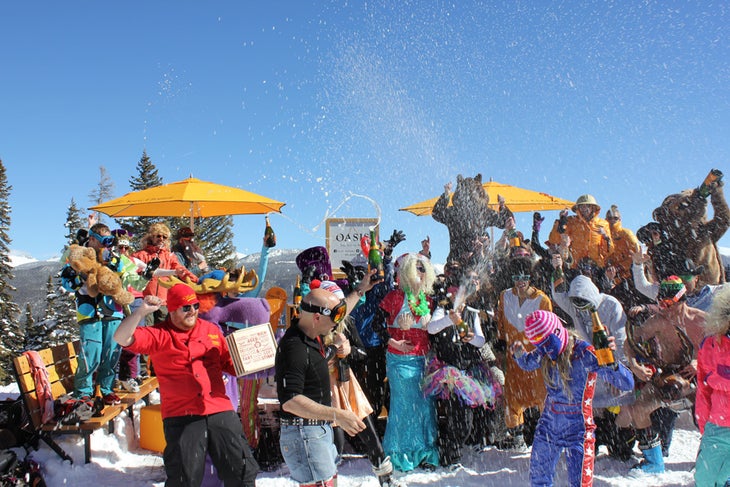 There was so much chanpagne flying through the air everyone was momentarily transported to the scene of a rap music video. The #ContentCrew gets Hyphy. Dawg.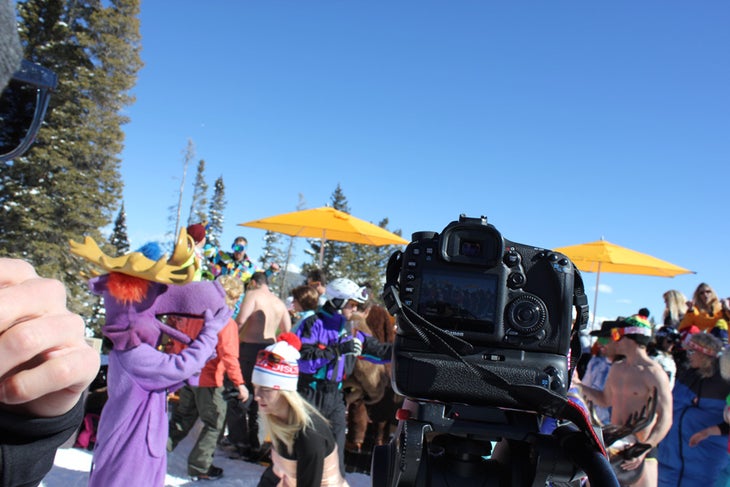 It's rumored that the #ContentCrew has special champagne-proof cameras. Yes. Everything got soaked.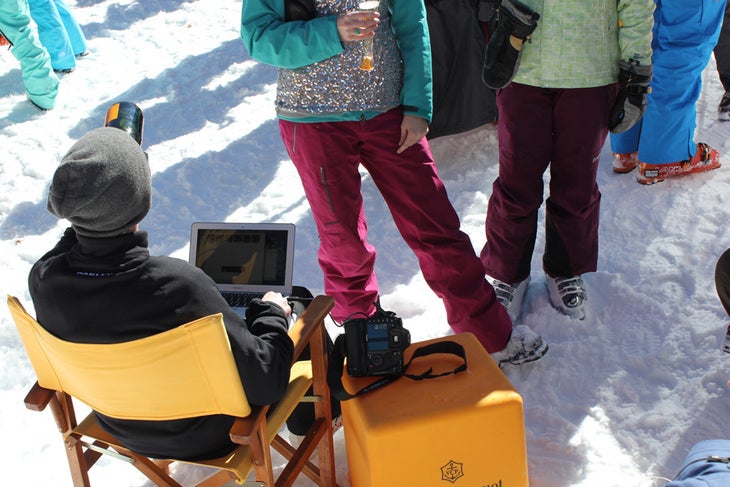 Only minutes after the last champagne cork was popped, Aspen's Dave Amirault edit's the footage he captured straight from the Veuve Clicquot bar located on the hill.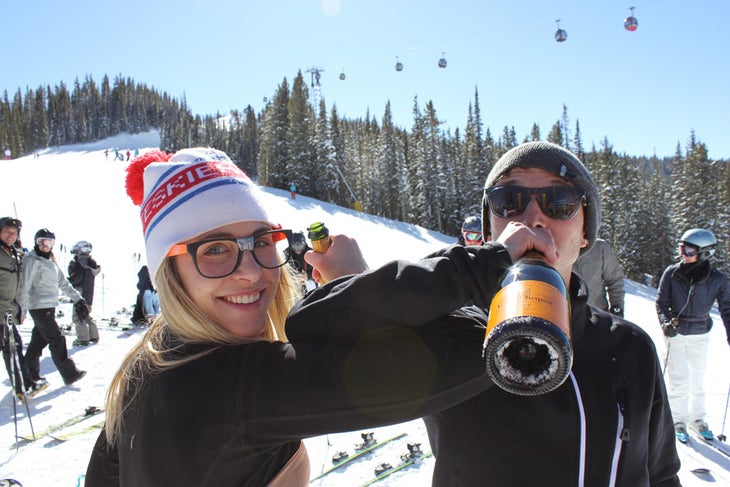 Aspen's Meredith McKee and Dave Amirault celebrating a job well done. Wait. This is really their job?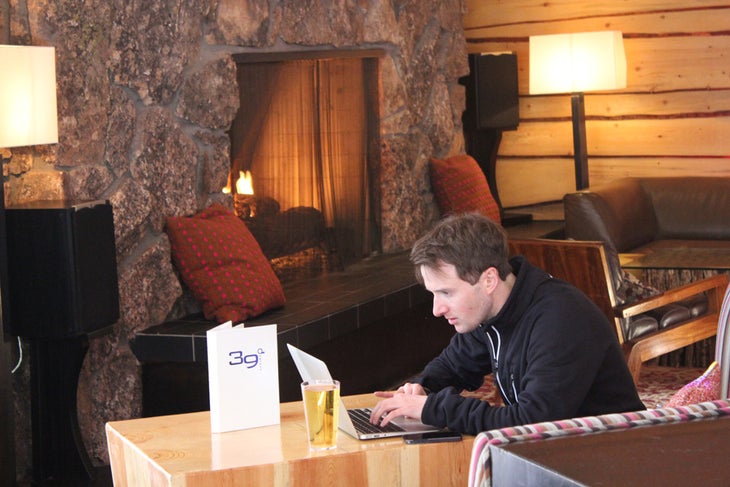 Amirault uploads the video straight from the Sky Bar (39Degrees). Moments later the view meter on youtube is frozen. Mission accomplished? We'd say so. Check out Aspen's Harlem Shake HERE.