8 Classic Backcountry Routes for Beginners to Experts
Resorts are closing, but you can extend your ski season with these backcountry touring routes for all abilities.
Heading out the door? Read this article on the new Outside+ app available now on iOS devices for members! Download the app.
Turns are sweeter when you earn them. While lift-accessed skiing is winding down for the season, the backcountry is just ramping up. Here are a smattering of our favorite ski tours around the U.S., ranging from mellow tree runs for novice backcountry skiers to high alpine ascents for the highly experienced. No matter the level, proper safety equipment and knowledge about how to use it is required.
Tumalo Mountain, Ore.
• Level: Novice
• Vertical Gain: 1,900 feet
The friendly west-facing slopes of Tumalo Mountain make for a straightforward and easily digestible backcountry adventure. The west side of the mountain, accessed from the Dutchman Flat Sno Park across from Mt. Bachelor Ski Area, provides consistently low-angle slopes, great for newer backcountry skiers or those looking for a mellower tour with lots of options. On a sunny day, enjoy breathtaking views of some of Central Oregon's giants, including the Three Sisters and Broken Top Mountain.
Related: Improve Your Ski-Touring Technique With These Tips
Jake's Peak, Calif.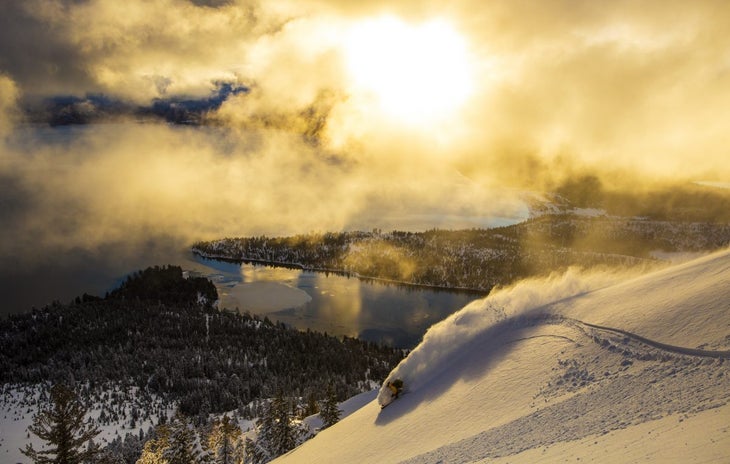 • Level: Novice to intermediate
• Vertical Gain: 2,200 feet
Even for locals, skiing above sparkling blue Lake Tahoe never gets old. Jake's Peak is a Tahoe favorite, a short approach with sustained 2,000-foot descents through perfectly spaced old growth trees. North and east aspects provide opportunities for sunny spring corn and well-preserved powder in the shade depending on the season, and steeper more freeride-oriented descents are mixed in alongside mellow tree runs making it a great place for skiers of all levels.
Twenty-Five Short, Grand Teton National Park, Wyo.
• Level: Intermediate
• Vertical Gain: 3,300 ft
Grand Teton National Park hosts a lifetime's worth of backcountry skiing within its iconic jagged peaks. While extreme skiing and the Tetons typically go hand in hand, you don't have to get gnarly to partake in the glory. Twenty-Five Short is a local favorite throughout the season, ripe with opportunity for endless fresh turns on a powder day, and spectacular views of the big Teton peaks from the summit when the weather is clear. A full lap to the top is well worth it, but you can easily shorten the day by dropping in earlier or bump it up by lapping the east-facing slopes when the snow just won't stop falling.
Also Read: Best Backcountry Ski Boots of the Season
Silver Couloir, Buffalo Mountain, Colo.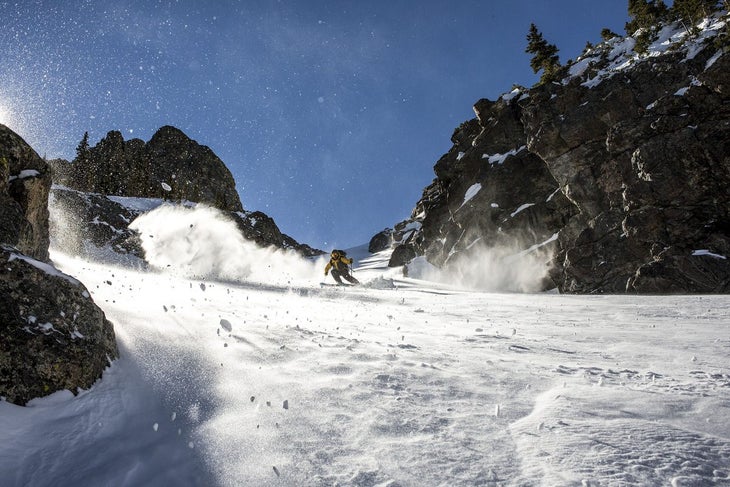 • Level: Intermediate to advanced
• Vertical Gain: 3,500 feet
Any skier who's driven I-70 through Summit County has undoubtedly noticed the massive dome-shaped mountain that dominates the skyline above Silverthorne. Skiing the Silver starts with a long, 3,000-foot climb up the east face of Buffalo before ducking into the wide northeast-facing couloir a few hundred feet below the summit. You don't need to top out on the 12,750-foot summit to access the couloir's entrance, but you should—it's only a few extra hundred feet and boasts incredible views of the Gore Range. Enjoy a rewarding 2,700-foot descent of perfect fall line skiing before cutting right back into the trees for a traverse with a short climb back to the parking lot.
Cardiff Pass and Mount Superior, Utah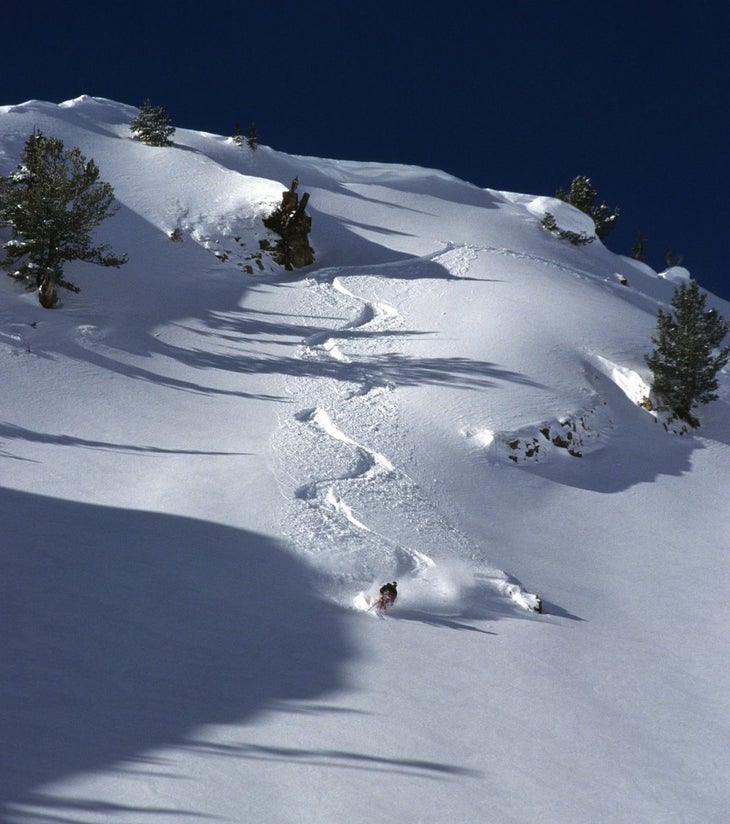 • Level: Novice to expert
• Vertical Gain: 1,300–2,800 feet
You won't be alone when you head up Cardiff Pass (also referred to as Poleline Pass) skin track above the town of Alta, but that's because this zone has some of the best variety the Wasatch has to offer. Low-angle bowl skiing mixed in with steep, cliffy ridges and more committing descents lets you keep your options open depending on conditions. For a mellower ski tour or dawn patrol on a powder day, you can lap Cardiff Bowl from the ridge. Or continue up to the summit to ski the iconic south face of Mount Superior, a steep aesthetic face that taunts skiers from the Alta parking lot.
Tuckerman Ravine and Sherburne Ski Trail, N.H.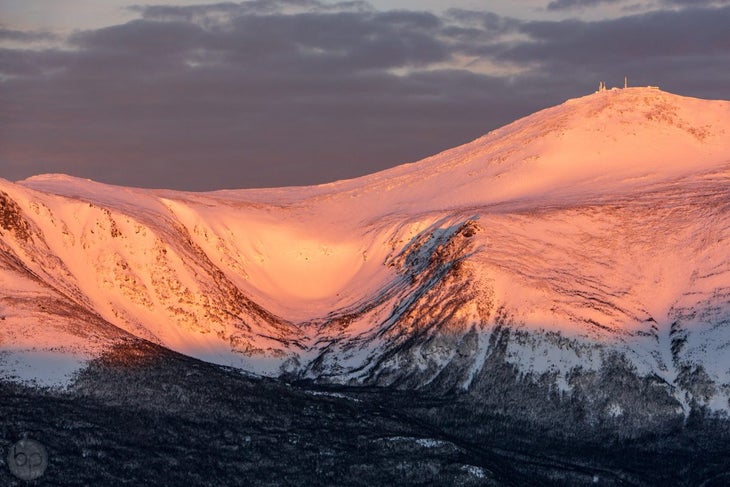 • Level: Intermediate to expert
• Vertical Gain: 1,800 feet to the base, roughly 800-1,000 feet per line
The steep cirque of Tuckerman Ravine is a proving ground of sorts for East Coast skiers. A 2.5-mile skin up the Tuckerman Ravine Trail is the starting point to access the notorious bowl, from which skiers typically bootpack 800 to 1,000 feet up their line of choice. Don't let the short lines fool you, the descents range from 40 to 50-plus degrees, and icy conditions add an extra layer of difficulty to the steep chutes. Skiing the Sherburne Ski Trail is the standard exit from Tuck's, and a popular route for those who aren't seeking out the pucker factor, a mellow two-mile descent from Hermit Lake back down to Pinkham Notch.
Mount Tukuhnikivatz, Utah
• Level: Expert
• Vertical Gain: 3,500 feet
Arcing turns above Moab's red desert landscape is a truly unique experience for any backcountry skier. Best skied in the spring when the road to the Geyser Pass Trailhead is snow-free, a mission to ski Tukuhnikivatz is an ideal way to sprinkle some skiing into an April desert trip. A rolling skin through Gold Basin's dense forests and aspen groves drops you at the bottom of an impressive cirque, flanked by the high-alpine summits of the La Sals. You can access the 12,482-foot summit via the north ridge, or the northeast cirque, both of which require some bootpacking with an ice axe and crampons depending on surface conditions. The long sustained fall line off the north face is the most common descent—and wickedly fun—but you can also opt to ski down the east shoulder into the northeast cirque, or time the corn cycle for a long pitch of south-facing skiing.
Go Deeper: Affordable Backcountry Gear That Isn't Cheap
Mount Adams Southwest Chutes, Wash.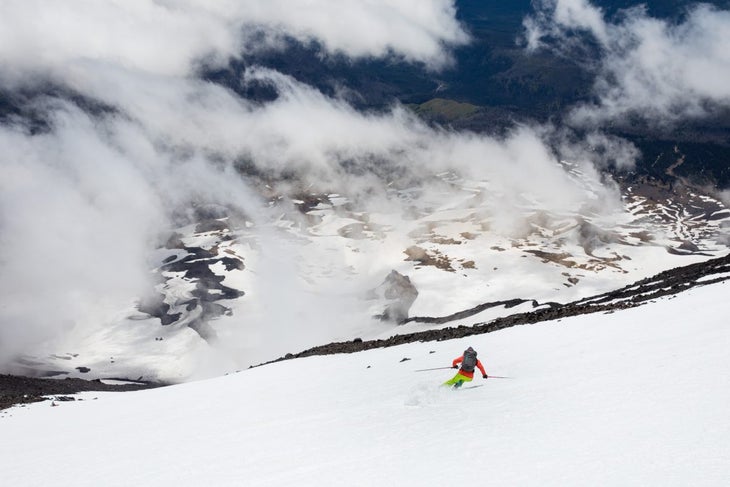 • Level: Expert
• Vertical Gain: 6,ooo–7,000 feet
A spring ski descent of Washington's second-highest peak is on the hit list of almost every PNW skier. While some volcanoes are more about the adventure of the climb, Adams is a skier's mountain. The climb, while non-technical, is pretty burly in terms of vert, but rewards skiers with some of the most sustained skiing on any volcano—nearly 4,000 feet of 30- to 40-degree fall line skiing will make you forget about the lung-busting climb. If you're feeling pretty gassed on the way up you can cut the climb short without sacrificing any skiing by dropping in from Piker's Peak (the false summit at 11,675 feet), where the Southwest Chutes begin. Adams is best skied in May and June when the road to the South Climb Parking Lot is plowed. Otherwise, expect to add an additional six to eight miles each way depending on road conditions.
Ready to level up? Head over to Outside Learn, home to hundreds of video tutorials. Get expert tips on how to level up from industry pros like Glen Plake, Wendy Fischer, Daron Rahlves, and more.