#BOSSLADY: Alexandra Meiners
Alexandra Meiners is the General Manager of an Alaska heliskiing operation. Oh, and she also owns the business.
Heading out the door? Read this article on the new Outside+ app available now on iOS devices for members! Download the app.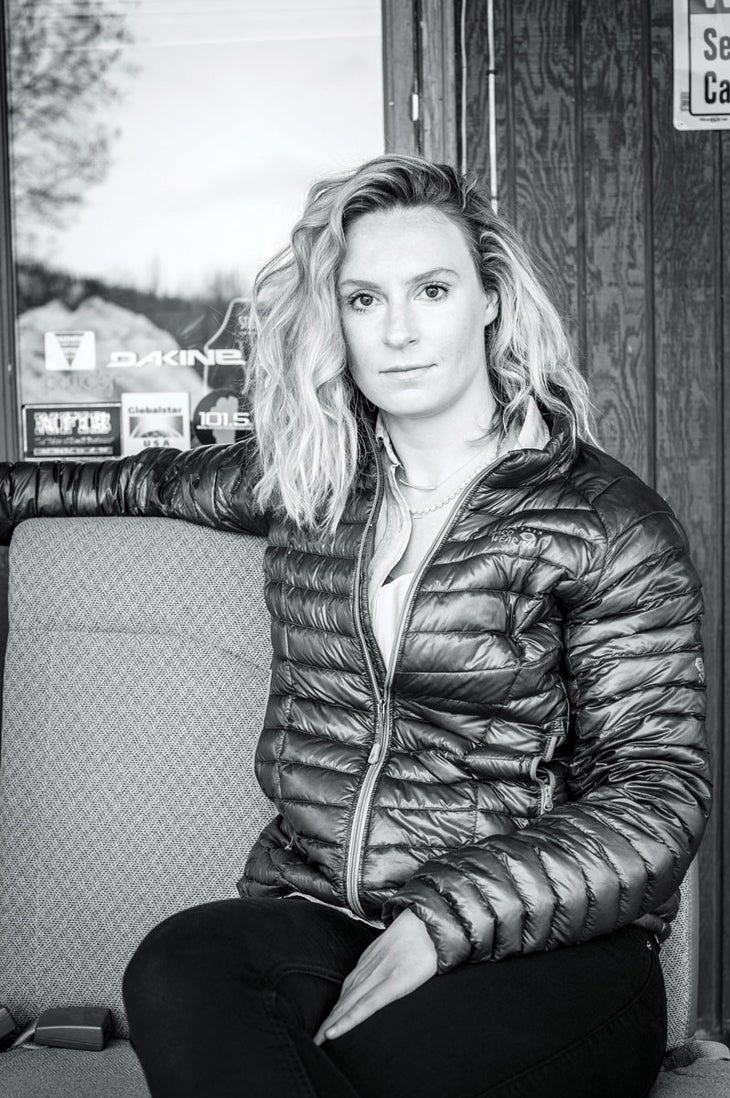 I'm sitting on what looks like the backseat of a minivan in the office of Alaska Rendezvous Heli-Guides, outside Valdez, Alaska. It smells like a mix of grease, Jet-A, and old ski boots and is neat and organized, despite being a bit piecemealed together with odds and ends of furniture and vintage ski photos. Sitting at the desk across from me is Jiggy (his nickname), an ARG veteran of 10 years. He's on dispatch duty today, a rotating position the guides share that handles the logistical end of the guiding operation. We're chatting about Alexandra Meiners, ARG's owner, when I ask him what it's like to work for her. He sighs and thinks about it for a few seconds before answering. "To say I'm impressed, that would be an understatement."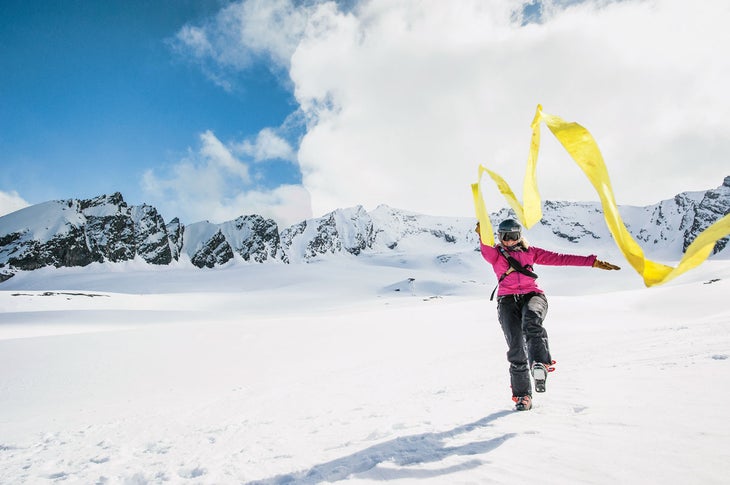 It's the consensus, at a minimum, among the guide staff she inherited when her dad passed unexpectedly in the fall of 2012. Her dad, Theo—a bit of a temper in-hand—was a visionary and built a team more akin to a family, where safety and snow science were the pillars. It was a process that left deep impressions on the guides, each speaks of Theo as though star-struck in love, appreciative of the knowledge and wisdom he passed on to each of them. Love and respect for Theo aside, I get the impression guides are happy to have someone at the helm they feel is approachable and open to ideas.
After my chat with Jiggy, Meiners and I get in a bright yellow A-Star B2 helicopter for a short flight to your average mind-bogglingly beautiful Alaskan mountaintop for a couple afternoon laps. I sense her preoccupation as we get ready to head out (she is leaving behind a mountain of paperwork and responsibilities to join me in the field) but watching her make effortless turns through consistently velvet snow makes me think she's let it go to live in the moment. I'm pretty sure the resounding "Yaawww!" Meiners belts out as she gets within earshot of the rest of the group is helping with stress relief, too.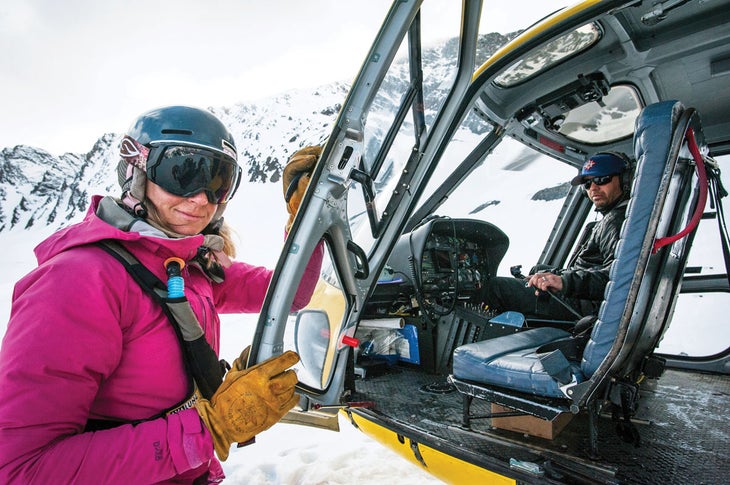 Later, we talk about what it's like to own a heli op—the perpetual weight of running a business where people's safety is invariably on the line—and I'm flattered she came out at all. I hope, if nothing else, the skiing grounds her a bit and reminds her why we're all here.
To say that heli-skiing is a male-dominated sub-industry of skiing is to put it lightly. Most operations are heavy on male guides, and women in leadership roles are far enough in between that we felt it warranted covering one in print. Meiners doesn't think that she's doing anything out of the norm. "I never considered not stepping up," when asked about her choice to take things over after her father's passing. "We're a family," she adds, referring to the team of guides and staff hand-picked and trained by her father.
Editor's note: This story originally ran giving the impression that Meiners is a guide. This is not the case, rather, she is just the Operator/General Manager of ARG, which is still, quite simply, badass. Apologies for our error.
Want more #BOSSLADY? Check out Keely Kelleher and her campers going to Iceland.