#BOSSLADY: Annelise Loevlie
Icelantic CEO Annelise Loevlie takes a decidedly different approach to running a ski brand.
Heading out the door? Read this article on the new Outside+ app available now on iOS devices for members! Download the app.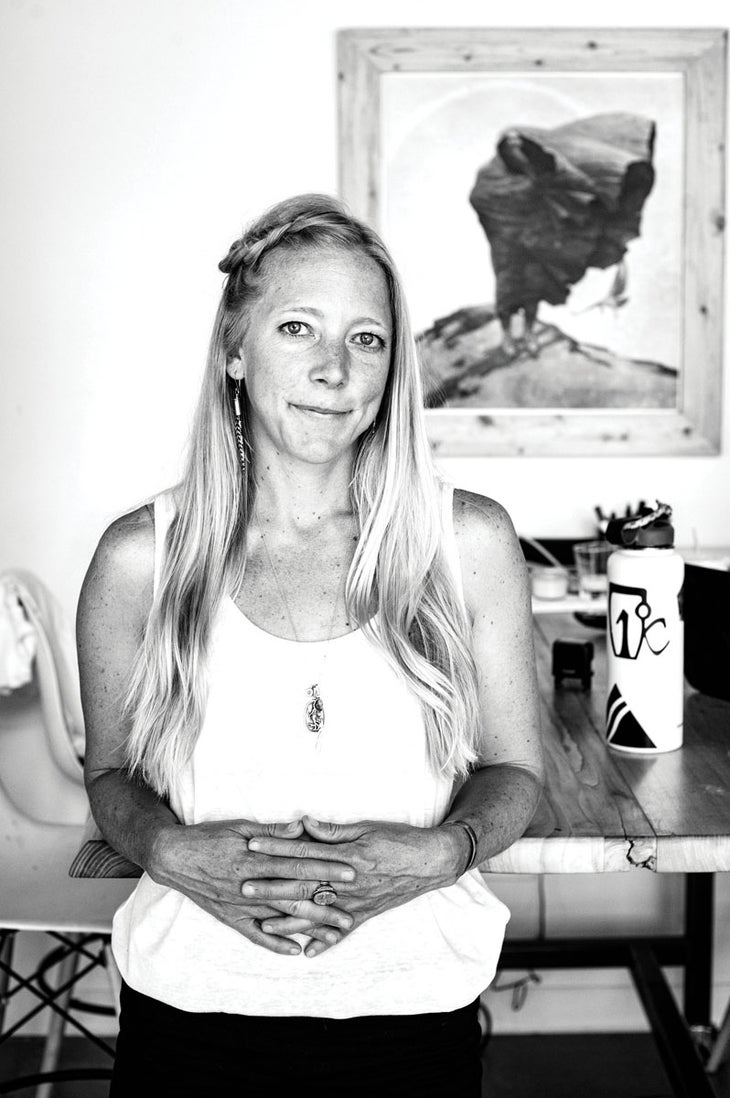 Annelise Loevlie, CEO at Icelantic Skis, and I hike along the ridge at Colorado's Silverton Mountain in our ski boots. Our skis are strapped to our packs and we're headed towards Billboard, Silverton's highest point, though we plan on dropping in halfway there on Rope Dee Ramp. The hike feels good after seven hours in a car to get here.
We spent yesterday's drive catching up, and talking about how we got to where we are today. I'm fascinated to hear what it's like to take the reins at an internationally recognized ski company. As CEO, she is arguably one of the most successful women I've met in the ski industry and I fantasize about how green the grass must be on the other side. Turns out, as I'm sure you've guessed, it's a role that comes with its fair share of challenges and the grass I imagined probably took years of fertilizing before it was even remotely presentable.
On the mountain we mostly hike in silence, Loevlie's long, blonde braid swaying near her waist with each step, lost in thoughts that come and go as only they can on a mountain ridge. Naturally, when we reach the top of our line, cans of rosé are popped to celebrate. Someone has a fanny pack with built-in speakers blasting a popular dance song neither of us could name and the next thing you know there's an impromptu dance party at the top of Rope Dee Ramp. "Hell yeah," Loevlie says, smiling. "Stoked."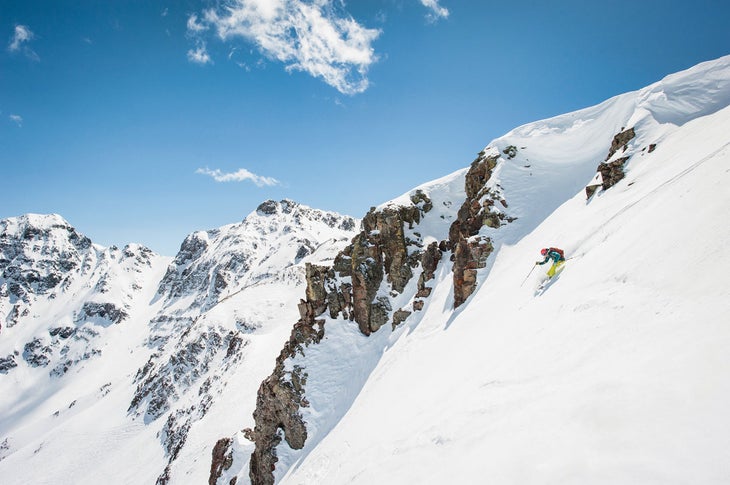 As one of two full-time female employees at Icelantic Skis, Loevlie revels in girl time. The small office plays host to a regular crew of six employees where the male-to-female ratio is not amazing, but definitely could be worse. She's also learned that balance is key to sanity when you're the boss. In the early days, there was a lot of change as Loevlie restructured. Making unpopular decisions like firing friends, closing down offices, and plugging holes where the company was hemorrhaging money were essential to keep things afloat. "It wasn't easy, and it almost killed me." The struggle and pain of making big moves that would later help define the company's success almost proved to be the demise of a new CEO.
Atop Rope Dee Ramp we share a lighthearted and magical moment in the mountains—surrounded by like-minded beings, drowning in sunshine, views for days—the type that Loevlie lives for. She tells me as much later, over cocktails, "I need to take some time for myself everyday, and lots of times I find that silence and peace in nature." Silence aside in this moment, it's where Loevlie taps into her instinct and intuition.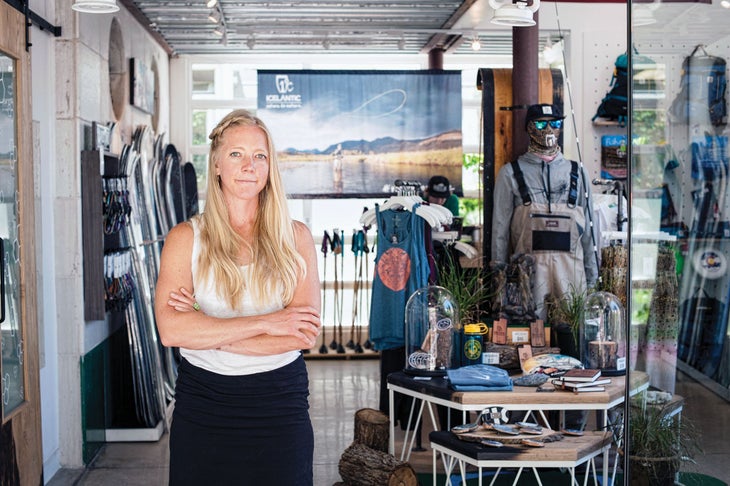 Loevlie's love for nature is a big piece of what coaxed her out of the depression she found herself in after making tough business decisions early in her tenure as CEO. Returning to her roots has not only helped Loevlie turn a corner, but it's also made the difference for Icelantic's success. After years of taking investor money to stay afloat, Icelantic has been profitable for the last two years.
Our Rope Dee Ramp hike and the ensuing spring runs are welcome highs for Loevlie, who's reveling in the unpleasantries of a recent heartbreak. Throughout the weekend, I learn that her intuneness with her emotions also extends to the office. "I cry all the time at the office. I think they've all kind of gotten used to it by now." At first self-conscious about shedding tears at the office and in big board meetings, Loevlie now embraces it as a badge of strength. "I cry because I'm passionate, and then I'm laughing 30 seconds later." Indeed, we're a long way from the Old Boys Club.
Read about another #BOSSLADY, freeskiing pioneer Grete Eliassen.