Chairlift Interview: Suzanne Graham
We spoke to pro skier and BASE-jumper Suzanne Graham yesterday at Alta, Utah, about BASE jumping, med school, and how to fight the powder-hungry masses on Alta's famous High Traverse (hint: it's all in your elbows).
Heading out the door? Read this article on the new Outside+ app available now on iOS devices for members! Download the app.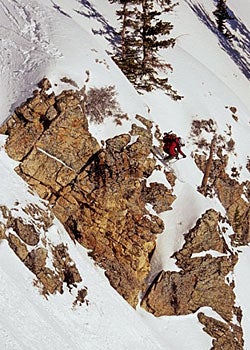 Pro freeskier and Utah-native Suzanne Graham, age 23, has been skiing Alta for the past 15 years. Next fall, she's appearing in an all-female ski film called Say My Name, a project created by fellow pro skier Grete Eliassen. Yesterday, Alta opened the gates on the High Traverse terrain after a day of closure and a seven-foot dump over the past week. We rode the Collins Lift with Suzanne to ask her some tips on skiing Alta on a powder day.
The mass of people on the High Traverse this morning was kind of insane.
People say that Alta has an aggressive attitude. It doesn't normally, but on powder days like this morning, it definitely did. Especially since it hasn't snowed much this season. I've skied here for 15 years and you definitely see that frenzy a couple times a year.
Any tips for keeping up with the aggressive powder hounds here at Alta?
Don't show your weakness on the traverse. Put your elbows out like you're training for a skier cross race. Don't take it personally if someone cuts you off. I usually try to stick about 10 feet behind the biggest, strongest guy and just try to stay on his heels.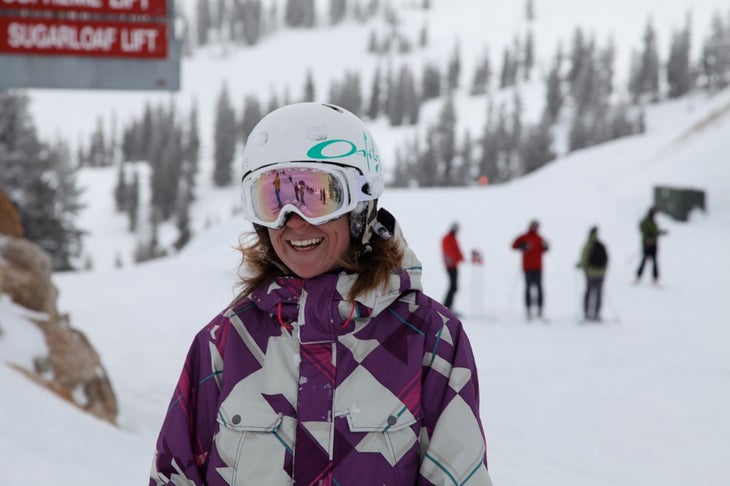 So, you're one of few female BASE jumpers in the world. Have you been doing much BASE jumping this year?
I've been skiing a lot, and haven't been BASE jumping much. Because of the lack of snow until recently, our local ski-BASE near Park City hasn't had enough snow. But hopefully with this recent storm, it'll be good to go soon.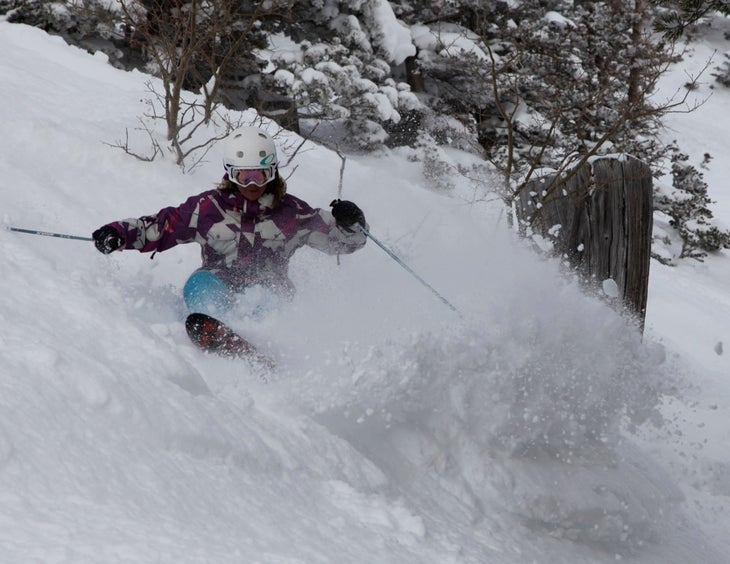 And I understand you're shooting this winter with Grete Eliassen for her all-female ski project, Say My Name?
So far, Ingrid Backstrom, Lynsey Dyer, Grete Eliassen, Kaya Turski, and myself have signed on to shoot footage for the film. We've got plans to shoot in Utah, Jackson Hole, and hopefully Alaska and abroad, depending on the budget.
All that, and you're going to school as well?
I'm graduating this spring with a degree in health promotion and emergency medicine from the University of Utah. It should set me up to go to nursing school or medical school.