Fade into Green: Glacier Peak
One photographer's mission to ski—and document—the remote glaciers of Washington before they disappear. Stop four: Glacier Peak
Heading out the door? Read this article on the new Outside+ app available now on iOS devices for members! Download the app.
"I've decided Glacier Peak Wilderness to be among the final resting places for me," says Hummel. Not to be morose, but when you feel that great of a connection to a place, it's an easy decision. It's not hard to see why: the 566,057-acre Glacier Peak Wilderness, in the North Cascades, is a playground of heavily forested valleys cut by lush streams and crowned with glaciated peaks, the flanks of which are carpeted with lovely yellow Glacier Lilies.
This part of the adventure would be a little different from the rest: Hummel would circumnavigate Glacier Peak, summiting the peak multiple times for short but sweet descents while also tagging seven more glaciers—plus one extinct glacier, Milk Lake, he wanted to include as part of his Washington Glacier Ski Project. But when he arrived at the coordinates, the glacier that had once filled an entire valley was now nothing but frozen lake, Hummel reports.
"Glacier Peak is amazing," he says. "The area is inundated with flowers, they come out as soon as the snow melts, literally pushing themselves up through the snow." It's a triumph over adversity, to be sure, and in a place where weather, geology, and the whims of nature can all work against us, they represent hope—and persistence. Not a bad message to hold close.
Fade into Green: Glacier Peak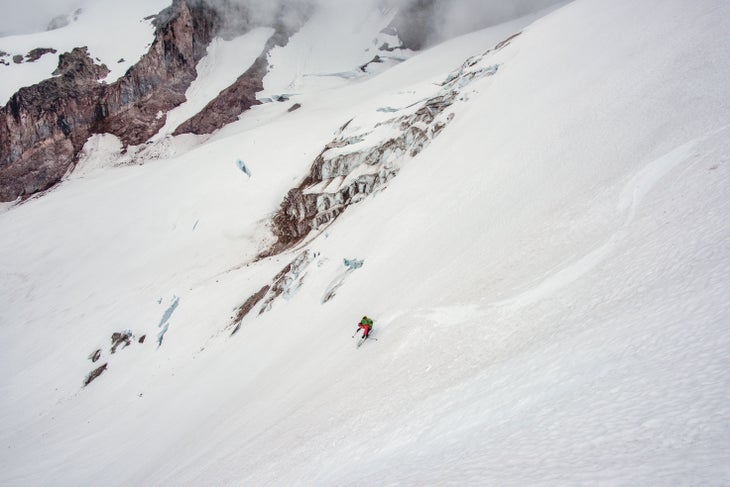 Kimberly Ann carves tracks down Scimitar Glacier.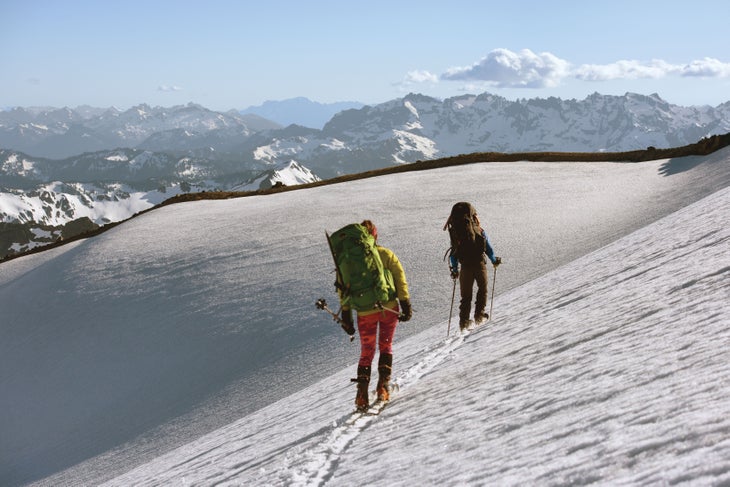 Hummel's ski partners, Dan Chirpich and Kimberly Ann, trek across Gerdine Glacier.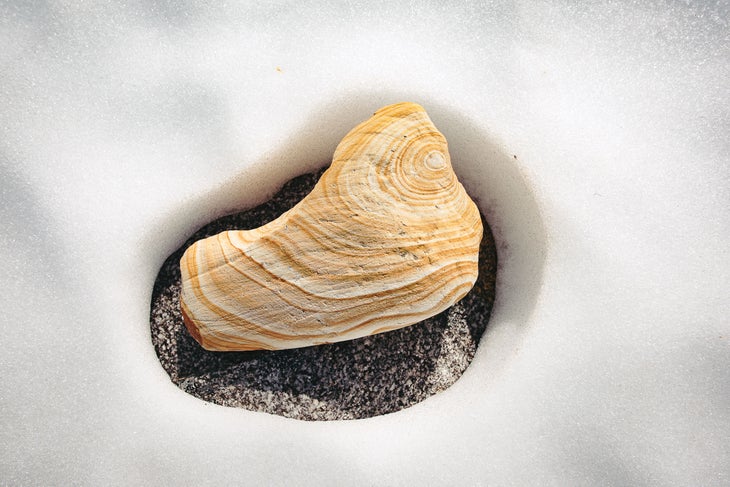 A pretty rock in a perfect, natural frame.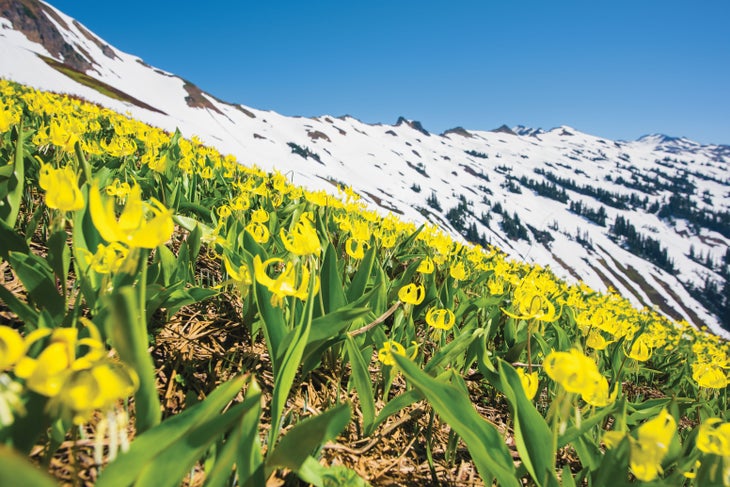 The Glacier Lilies put on a colorful show.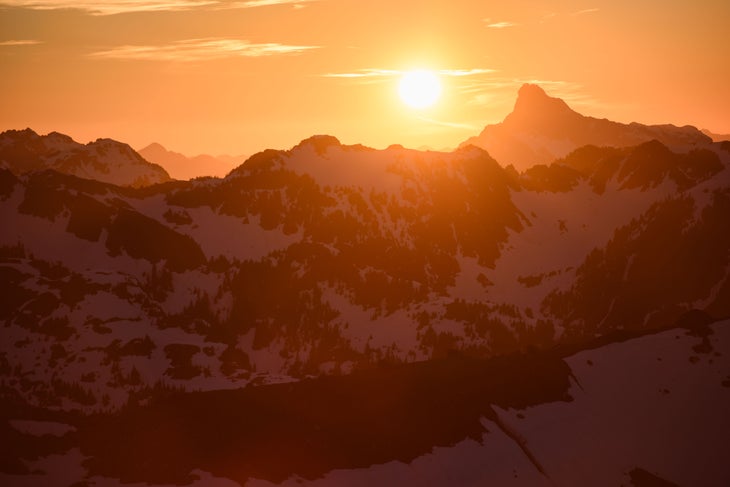 A spectacular sunset caps off the day.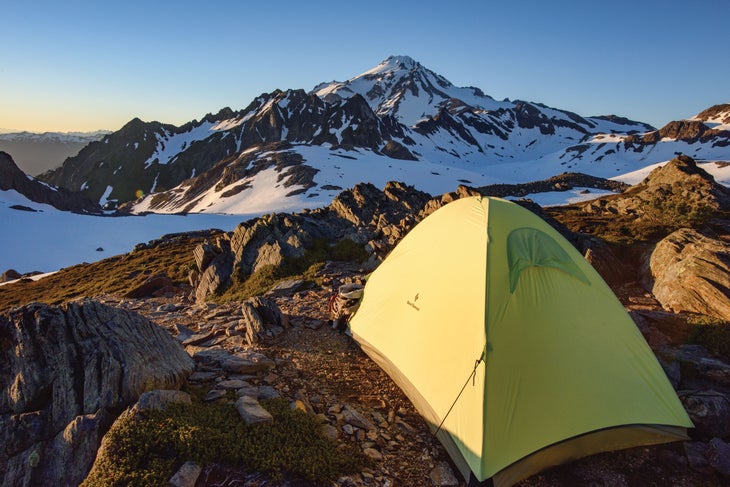 Not a bad view at camp on night six at Glacier Peak.
HIGHEST ELEVATION
Glacier Peak
10,541

MOUNTAIN RANGE
North Cascades

NEAREST CITY
Seattle, Wash.
66 miles

HIGHLIGHT
Bright yellow Glacier Lilies poking through the snow in early June.